If you've ever had acorn squash, then you know it's an incredibly versatile vegetable.
With its sweet and nutty flavor profile, it's a perfect accompaniment to any meal.
Whether you're looking for something a bit more savory or some decadent creamy sides, there are so many great recipes out there!
But if you're not sure where to start when it comes to cooking with acorn squash, don't worry—we've compiled 12 of our favorite dishes that go perfectly with this nourishing winter veggie.
Let us take the guesswork out of what side dishes will pair deliciously with your next serving of acorn squash!
What to Serve with Acorn Squash? 12 Must-try Side Dishes
1. Roasted Brussels Sprouts with Balsamic Vinegar
Brussels sprouts are a versatile side dish that can be enjoyed roasted, sauteed, or even raw.
One of our favorite ways to prepare them is by roasting them in the oven with a bit of balsamic vinegar.
The balsamic vinegar adds a touch of sweetness and acidity that takes the dish to the next level.
When shopping for Brussels sprouts, look for ones that are compact and firm with bright green leaves.
Avoid any that are yellowing or have wilted leaves.
When cooking, always start by trimming off the ends of the Brussels sprouts and discarding any outer leaves that are damaged.
For Roasted Brussels Sprouts with Balsamic Vinegar, we like to roast our Brussels sprouts at a high temperature (400 degrees Fahrenheit) for about 20-25 minutes.
This allows the outside of the Brussels sprout to get nice and crispy while the inside stays tender.
Towards the end of cooking, we drizzle on some balsamic vinegar and give everything a good toss.
2. Garlic-Parmesan Roasted Broccoli
This garlic-parmesan roasted broccoli is a simple yet delicious side dish that is perfect for any occasion.
The garlic and parmesan give the broccoli a savory flavor, while the roasting process brings out the natural sweetness of the vegetable.
The result is a dish that is packed with flavor and has a lovely texture.
To make this dish even more special, I like to add a few extra ingredients to elevate the flavors.
A splash of balsamic vinegar adds a touch of acidity, while some red pepper flakes give it a bit of heat.
You could also add some chopped fresh herbs, such as basil or thyme, for an extra pop of flavor.
Whether you're looking for a healthy side dish to accompany your main course or simply want something tasty to snack on, this garlic-parmesan roasted broccoli will hit the spot.
And if you're feeding a crowd, no worries – this recipe can easily be doubled or tripled.
3. Roasted Sweet Potato Wedges
Looking for a delicious and easy side dish to make? Try roasted sweet potato wedges.
These wedges are roasted to perfection and are so versatile – you can enjoy them plain or add your favorite toppings.
When it comes to taste and texture, roasted sweet potato wedges are simply divine.
They're slightly crispy on the outside and nice and soft on the inside.
And because they're roasted, they have a lovely sweetness that is simply irresistible.
There are endless ways to enjoy roasted sweet potato wedges.
But if you're looking to elevate the dish, here are some tips:
Add some spice by sprinkling on some chili powder or cumin.
Give them a cheesy flavor by topping them with grated Parmesan cheese.
Make them even sweeter by drizzling them with honey or maple syrup.
4. Kale Salad with Cranberries and Pecans
Looking for a new side dish to try with your next meal? Why not try a kale salad? Kale is a type of leafy green vegetable that is packed with nutrients.
It has a slightly bitter taste and a chewy texture.
Kale can be enjoyed cooked or raw.
To make a kale salad, simply chop up some kale and mix it with your favorite salad toppings.
We recommend adding cranberries and pecans for a delicious and festive flavor combination.
You can also add other fruits and vegetables to your salad, such as diced apples or shredded carrots.
For a finishing touch, drizzle your salad with balsamic vinegar or olive oil.
Kale salads are the perfect side dish for any meal.
They are healthy and flavorful and can be easily customized to suit your taste preferences.
5. Quinoa Pilaf with Dried Cherries and Toasted Almonds
If you're looking for a hearty yet healthy side dish to accompany your main course, look no further than this quinoa pilaf with dried cherries and toasted almonds.
This dish is packed with flavor and texture and can easily be made ahead of time.
The key to this dish is in the cooking of the quinoa.
Be sure to rinse the quinoa well before cooking, as this will remove any bitterness.
Cook the quinoa in chicken or vegetable broth instead of water for added flavor.
Once the quinoa is cooked, add in the dried cherries, toasted almonds, and fresh parsley.
Season with salt and pepper to taste.
This dish can be served as is or topped with grilled chicken or fish for an extra pop of color and flavor; top with a sprinkle of crumbled goat cheese or feta cheese.
6. Farro Salad with Roasted Vegetables
This farro salad is a great way to use up roasted vegetables.
The dish is hearty and filling but can be lightened up by adding a simple vinaigrette.
The key to making this dish shine is to use high-quality ingredients.
Look for farro that has a nutty flavor and is slightly chewy in texture.
For the vegetables, use a mix of your favorites.
Roasting them brings out their natural sweetness and helps to caramelize their edges.
To make the salad:
Start by cooking the farro according to the package directions.
Once it is cooked, drain it and add it to a large bowl.
Add in the roasted vegetables and mix everything together.
For the dressing, whisk together olive oil, vinegar, lemon juice, salt, and pepper.
Drizzle it over the salad and toss everything together until coated.
Serve immediately.
7. Ratatouille
Ratatouille is a classic French dish that is typically made with eggplant, tomatoes, zucchini, and bell peppers.
It can be served as a side dish or as a main course.
The dish is typically cooked in olive oil and seasoned with garlic, salt, and pepper.
The taste of ratatouille is very savory, and the texture is soft but slightly chunky.
The dish can be Elevated by adding fresh herbs such as basil or thyme.
You can also add crumbled goat cheese or Parmesan cheese on top.
If you want a heartier dish, you can add sausage or chicken.
8. Roasted Cauliflower with Tahini Sauce
This roasted cauliflower with tahini sauce is a delicious and easy side dish that is perfect for any occasion.
The cauliflower is roasted to perfection and then topped with a creamy and flavorful tahini sauce.
This dish is packed with flavor and is sure to be a hit with everyone.
The key to this dish is to roast the cauliflower until it is nice and crispy.
This will give it a great texture and allow the flavors of the tahini sauce to really penetrate the cauliflower.
I like to roast my cauliflower in a hot oven (400 degrees Fahrenheit) for about 20 minutes.
You could also grill the cauliflower if you prefer.
Once the cauliflower is roasted, simply top it with the tahini sauce and enjoy.
You can also add some chopped green onions or cilantro for an extra bit of flavor.
This dish can be served as a side or as a main course.
9. Grilled Corn Salad with Chipotle Dressing
The first time I had grilled corn salad was at a Fourth of July barbecue, and I was hooked.
The sweetness of the corn, the smokiness from the grill, and the creamy dressing came together perfectly.
And it's such a pretty dish too.
If you've never had grilled corn salad before, you're in for a treat.
The sweet corn is paired with a chipotle dressing that has just the right amount of spice.
The salad also has black beans, tomatoes, and avocado for some added texture and flavor.
I like to top mine with a little bit of cilantro for extra freshness.
This salad is so easy to make and can be easily tailored to your own taste.
If you're not a fan of spice, you can leave out the chipotle pepper in the dressing.
Or, if you want more of a kick, you can add extra pepper or two.
I also like to add some chopped jalapeno to my salad for an extra bit of heat.
No matter how you make it, grilled corn salad is a delicious and easy way to enjoy summer produce.
And it's a great dish to bring to potlucks and BBQs since it can be served at room temperature or cold.
10. Roasted Beet and Berry Salad
This roasted beet and berry salad is the perfect side dish for a summertime BBQ or picnic.
The sweetness of the berries pairs perfectly with the earthiness of the beets, and the feta cheese adds a nice salty contrast.
I like to roast my beets in advance so that they're nice and soft, but you can also use raw beets if you prefer.
The key to this dish is letting the flavors meld together.
I like to let it sit for at least an hour before serving so that the dressing has a chance to soak into the beets and berries.
If you're in a hurry, though, it will still taste great if you serve it right away.
To really elevate this dish, try adding some chopped fresh mint or basil.
The herbs add a bright flavor that takes this already-delicious salad to the next level.
11. Grilled Zucchini Salad with Feta and Mint
This grilled zucchini salad is the perfect side dish for any summer cookout.
It's light and refreshing but also has a bit of heft from the feta cheese.
The mint adds a bright pop of flavor that really ties the dish together.
I love the way that grilled vegetables taste – there's just something about that smoky flavor that is irresistible.
This salad has a great mix of textures, too.
The zucchini is obviously tender from being grilled, but the feta adds a nice creaminess.
And the mint provides a refreshing crunch.
If you're looking to elevate this dish even further, I would suggest adding some chopped Kalamata olives or sun-dried tomatoes.
Both of those ingredients would add a nice salty component that would really round out the flavors in this dish.
12. Summer Squash Gratin
The best part about summer squash is that it's so versatile.
You can use it in so many different dishes, and it always tastes great.
One of my favorite summer squash dishes is a summer squash gratin.
A summer squash gratin is basically a dish where you layer thin slices of summer squash with a creamy sauce and then bake it until it's nice and hot.
The taste and texture of the dish are amazing- the squash is tender, and the sauce is rich and flavorful.
There are a few tips that I always follow when making a summer squash gratin.
First, make sure to use good quality cheese in the sauce.
I like to use Gruyere or Parmesan, but you can really use any type of cheese that you like.
Second, don't be afraid to experiment with different herbs and spices in the sauce.
I usually add some garlic and thyme, but you could also add things like basil or oregano.
Finally, make sure to bake the gratin until the top is nice and browned.
This will give it a beautiful appearance and ensure that the flavors are nicely blended together.
Conclusion
Acorn squash is a great side dish for many meals.
All of these side dishes are great ways to add more vegetables to your diet, and acorn squash is a delicious and healthy way to do so.
What is your favorite way to eat acorn squash? Let us know in the comments below.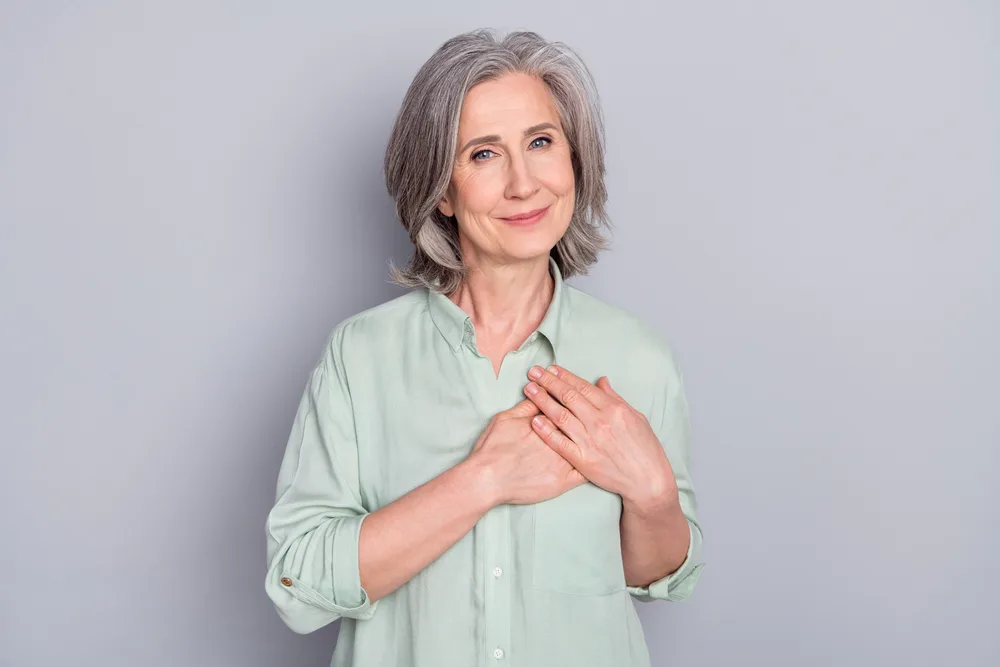 Carrie is a food writer and editor with more than 15 years of experience. She has worked for some of the biggest names in the food industry, including Bon Appétit, Food & Wine, and Martha Stewart Living.
As the Editor in Chief of IntroChicago.com, Carrie oversees all of the content on the site. She also manages the team of contributing writers and editors, who help to create delicious recipes, helpful tips, and informative articles that you'll find on the site.
A native of the Chicago area, Carrie is passionate about all things food. She loves trying new restaurants and experimenting with new recipes in her kitchen. She's also a graduate of the Culinary Institute of America, so she knows a thing or two about food!