If you're looking for a hearty, delicious dinner dish that's sure to please everyone in your household, look no further than beef stroganoff!
But when it comes to deciding which side dishes might best accompany this creamy classic… well, that can be a bit of a quandary.
To help make the decision easier (and tastier!) we've come up with 12 fantastic side dishes that are sure to complement this beloved entrée.
From traditional favorites such as mashed potatoes and buttered egg noodles to pizzazzed-up pairings like sweet potato casserole and roasted carrots, you'll find an array of selections guaranteed to bring out the flavors of your savory stroganoff!
What to Serve with Beef Stroganoff? 12 Must-try Side Dishes
1. Mashed Potatoes
Mashed potatoes are classic comfort food that can be enjoyed in so many different ways.
They're creamy, smooth, and full of flavor.
And, they can be easily dressed up or down to suit any occasion.
When it comes to taste and texture, mashed potatoes are all about personal preference.
Some people like them thick and chunky, while others prefer them smooth and creamy.
As for the flavor, you can really add anything you like to mashed potatoes.
Buttery goodness is always a good place to start.
Then, you can mix in some shredded cheese, chopped herbs, or even a little bit of bacon for extra savoriness.
If you're looking to elevate your mashed potatoes even further, here are a few tips:
Use Yukon Gold potatoes for the creamiest texture.
For extra richness, substitute some of the milk or cream with sour cream or Greek yogurt.
Add roasted garlic for a deep and flavorful boost.
Stir in some cooked kale or spinach for a pop of color and nutrition.
Top with crispy fried onions or leeks for a bit of crunch.
2. Egg Noodles
Egg noodles are a type of pasta made from flour, eggs, and water.
They are popular in cuisines all over the world, including Chinese, Japanese and German cuisine.
Egg noodles have a yellowish color and a slightly chewy texture.
They can be used in soups, stir-fries, and casseroles.
If you're looking to elevate your beef stroganoff dish, consider using egg noodles instead of plain old white ones.
The egg noodles will add a bit of richness and depth of flavor to the dish.
Plus, their chewy texture pairs perfectly with the beef and gravy.
Here are a few tips on how to cook egg noodles:
Bring a pot of water to a boil and add a generous amount of salt.
Add the egg noodles and cook according to package instructions.
Drain the noodles and rinse with cold water.
Toss the noodles with a bit of oil to prevent them from sticking together.
3. Steamed Rice
Steamed rice is a versatile side dish that can be enjoyed with a variety of different cuisines.
It has a mild flavor and a fluffy texture that makes it the perfect canvas for other flavors.
Here are some tips on how to make the perfect steamed rice:
Rinse the rice several times before cooking to remove any excess starch.
Bring the water to a boil before adding the rice; this will help the rice cook evenly.
Add a pinch of salt to the water for flavor.
Stir the rice occasionally while it's cooking so that it doesn't stick to the bottom of the pot.
Once the rice is cooked through, fluff it with a fork and serve immediately.
4. Roasted Vegetables
There's nothing quite like roasted vegetables.
The taste is rich and savory, and the texture is perfectly crispy.
But how do you make sure your roasted vegetables are the best they can be?
Make sure your vegetables are dry before you roast them. If they're wet, they won't get as crispy.
Cut your vegetables into even pieces so that they cook evenly.
Roast your vegetables at a high temperature, around 400 degrees Fahrenheit. This will help them get nice and crispy.
Use olive oil or another type of healthy fat to coat your vegetables before you roast them. This will help them brown and crisp up nicely.
Add some herbs or spices to your roasted vegetables for extra flavor. Rosemary, thyme, garlic, and paprika are all great options.
Serve your roasted vegetables with a dipping sauce or dressing on the side. A balsamic vinegar or tahini sauce would be delicious.
5. Sautéed Spinach
Sautéed spinach is a healthy and flavorful side dish that pairs well with beef stroganoff.
This dish is simple to make and only requires a few ingredients.
The taste and texture of sautéed spinach are similar to that of other greens, such as kale or collard greens.
The key to making this dish more flavorful is to season it properly.
When seasoning sautéed spinach, be sure to use salt and pepper generously.
You can also add other spices, such as garlic powder or onion powder.
If you want a bit of a kick, red pepper flakes are a good option.
To elevate the flavor of this dish even further, consider adding some Parmesan cheese or lemon juice before serving.
6. Garlic Bread
There are few things more comforting than a big bowl of beef stroganoff, and even fewer things that go better with it than a piping hot piece of garlic bread.
This dish is the perfect combination of savory and sweet, and the garlic bread ties it all together perfectly.
The best garlic bread is crispy on the outside and soft on the inside, with just the right amount of garlic flavor.
When done right, it's the perfect complement to any dish – but when done wrong, it can be dry, bland, and uninspired.
Use good quality bread – a sourdough or ciabatta loaf will give you the best results.
Spread the butter or olive oil evenly over each slice.
Use fresh garlic cloves for the best flavor – and don't be afraid to use them a lot.
Add a sprinkle of Parmesan cheese before baking for an extra cheesy kick.
Serve the garlic bread warm, straight out of the oven.
7. Caesar Salad
Caesar salad is a classic dish that is simple yet delicious.
The combination of crisp lettuce, creamy dressing, and salty cheese makes for a perfect bite.
While it is often served as a side dish, there are ways to elevate it and make it a meal.
The key to a great Caesar salad is in the dressing.
The dressing should be thick and creamy, with just the right amount of acidity.
A good tip is to use anchovies in the dressing, as they add a nice depth of flavor.
Another tip is to massage the kale so that it is more tender and easier to eat.
As for toppings, chicken is a popular choice.
Other options include hard-boiled eggs, bacon, or avocado.
If you want to keep it vegetarian, you can add grilled vegetables or tofu.
8. Greek Salad
A Greek salad is a refreshing and healthy option for a side dish.
The combination of crisp lettuce, juicy tomatoes, tangy feta cheese, and Kalamata olives makes for a delicious and nutritious meal.
This salad can be easily elevated by adding grilled chicken or shrimp.
The taste of a Greek salad is both salty and sweet.
The feta cheese adds saltiness to the dish, while the Kalamata olives add sweetness.
The tomatoes and lettuce provide freshness and crunch.
There are many ways to elevate a Greek salad.
One way is to add grilled chicken or shrimp.
Another way is to add more vegetables, such as cucumbers or red onions.
You could also swap out the feta cheese for goat cheese or switch up the type of olive you use.
9. Kale Salad
Kale salads are a dime a dozen these days, but that doesn't mean they can't be delicious.
The key to a good kale salad is in the dressing and toppings.
A Massaged kale salad is a great way to start.
The massaging of the kale tenderize the tough leaves and makes them more palatable.
To massage the kale, simply add your dressing of choice to the kale and massage it into the leaves with your hands.
Be sure to really work the dressing into the leaves, so they are evenly coated.
Next, you'll want to add some toppings to your salad.
Fresh fruits, nuts, and cheese all make great additions to a kale salad.
Be sure to chop your ingredients up into bite-sized pieces so that they are easy to eat.
If you are adding fruit to your salad, consider using a sweeter variety like mandarin oranges or grapes.
Dried fruits also work well in kale salads.
Nuts add a nice crunch and can be either sweet or savory.
Cheese provides a creamy element that ties everything together.
When it comes to dressings, you can really use anything you like.
A vinaigrette, ranch, or even Caesar dressing would all be delicious on a Massaged Kale Salad.
10. Caprese Salad
Caprese salad is a simple dish that can be elevated in a variety of ways.
The key ingredients are fresh mozzarella, tomatoes, and basil, which are then seasoned with salt, pepper, and olive oil.
The taste of a Caprese salad should be light and refreshing.
The mozzarella should be creamy, the tomatoes should be juicy, and the basil should add a bright, herbaceous flavor.
Texture-wise, you want the salad to be crisp and crunchy from the fresh vegetables, with a bit of creaminess from the mozzarella.
There are a few things you can do to elevate this dish:
Make sure you're using high-quality ingredients. Fresh mozzarella and ripe tomatoes are essential for a great Caprese salad.
Consider adding additional seasonings like balsamic vinegar or red pepper flakes.
Add some extra texture by including chopped nuts or croutons.
Switch up the cheese by using burrata or goat cheese instead of mozzarella.
11. Roasted Brussels Sprouts
If you're looking for a delicious and unique side dish to serve with your beef stroganoff, look no further than roasted Brussels sprouts.
These little green veggies are packed with flavor and have a wonderful texture that pairs perfectly with the rich and creamy sauce of beef stroganoff.
Plus, they're super easy to make.
To roast Brussels sprouts, simply trim off the ends and slice them in half.
Then, toss them in a bit of olive oil and sea salt.
Spread them out on a baking sheet and roast at 400 degrees Fahrenheit for about 20-25 minutes, or until they're nice and crispy.
For an extra special touch, try drizzling them with a bit of balsamic vinegar before serving.
12. Roasted Cauliflower
Roasted cauliflower is a great side dish to serve with beef stroganoff.
The taste is savory and slightly nutty, and the texture is firm but tender.
Roasting cauliflower is also a great way to elevate this humble vegetable.
To roast cauliflower, simply trim the florets and toss them in olive oil and your favorite seasonings.
Then spread them on a baking sheet and roast in a preheated oven until they're golden brown and tender, about 20-25 minutes.
Here are some tips for making the best-roasted cauliflower:
Use fresh, crisp cauliflower for the best results. Avoid pre-cut or frozen cauliflower, which can be mushy when roasted.
Cut the florets into even sizes, so they cook evenly.
Toss the cauliflower with just enough olive oil to coat; too much oil will make them greasy.
Add your favorite seasonings before roasting. Some good options include garlic, herbs, Parmesan cheese, or red pepper flakes.
Conclusion
Serving side dishes with beef stroganoff is a great way to round out the meal and make it more complete.
There are many different types of side dishes that can be served with beef stroganoff, but some of the most popular options include mashed potatoes, egg noodles, steamed rice, roasted vegetables, and sautéed spinach.
Garlic bread, Caesar salad, and Greek salad are also excellent choices.
For something a little different, try kale salad or Caprese salad.
Roasted Brussels sprouts and roasted cauliflower are also delicious options.
No matter what you choose, these side dishes are sure to make your beef stroganoff even more delicious.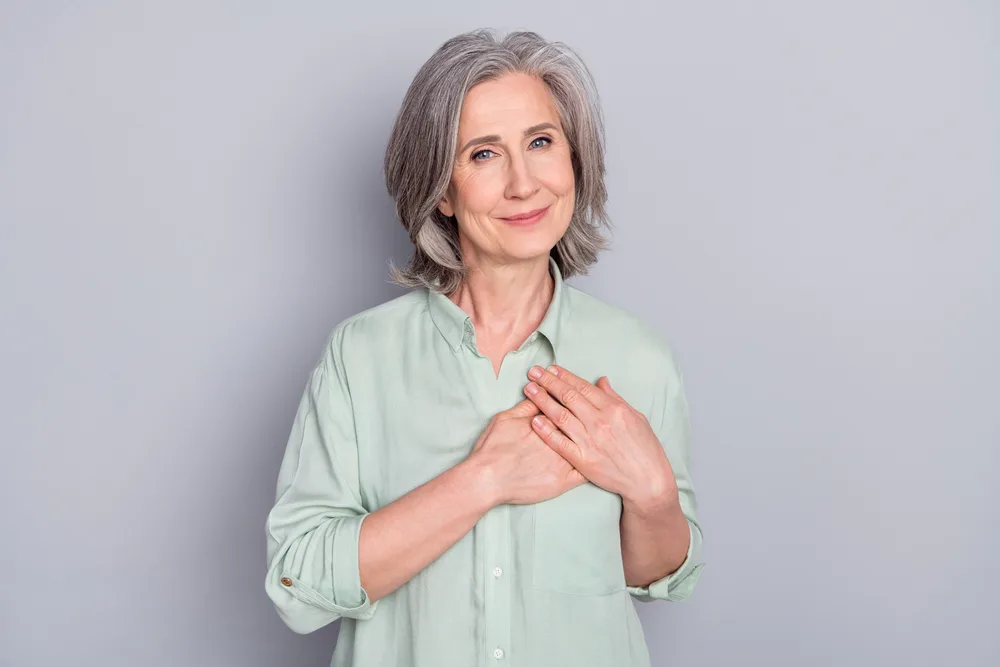 Carrie is a food writer and editor with more than 15 years of experience. She has worked for some of the biggest names in the food industry, including Bon Appétit, Food & Wine, and Martha Stewart Living.
As the Editor in Chief of IntroChicago.com, Carrie oversees all of the content on the site. She also manages the team of contributing writers and editors, who help to create delicious recipes, helpful tips, and informative articles that you'll find on the site.
A native of the Chicago area, Carrie is passionate about all things food. She loves trying new restaurants and experimenting with new recipes in her kitchen. She's also a graduate of the Culinary Institute of America, so she knows a thing or two about food!