Are you getting ready to cook up a brand new fish dish?
Blackened fish might be one of the most delicious dishes in the sea.
But, what's even better than its flavor is the endless possibilities when pairing sides with it; especially if you're looking for something to accompany the classic spice blend used in most blackening recipes.
It can be an exciting task to find sides that pair perfectly with your main dish, because there are numerous flavors from around-the-world that can work as tasty companion options.
So read on and discover our top 10 go-to side dishes for blackened fish meals!
What to Serve with Blackened Fish? 10 BEST Options
1. Caribbean Salsa
This Caribbean Salsa is the perfect accompaniment to blackened fish.
It is fresh and flavorful, with just a hint of spice.
The salsa is made with diced tomatoes, onions, peppers, and cilantro, and it is seasoned with lime juice, garlic, and cumin.
The salsa has a fresh, bright flavor that is well-balanced by the spices.
The texture is slightly chunky, but still smooth enough to be spoonable.
This salsa would be great on its own as a dip, or you could use it to top grilled fish or chicken.
To elevate this dish, try serving it with avocado slices or grilled shrimp.
You could also add some chopped fruit, such as mango or pineapple, for sweetness.
2. Mango Avocado Salsa
This dish is a great way to enjoy the freshness of summer fruits and vegetables.
The mango avocado salsa is light and refreshing, with a hint of sweetness from the mangoes.
The avocados add creaminess and a slight nutty flavor, while the lime juice brightens everything up.
The best part about this dish is that it's so easy to make.
Just chop up all the ingredients and mix them together.
If you want, you can even add some chopped cilantro or jalapeño for an extra kick.
Serve with chips or use as a topping for grilled fish or chicken.
To really elevate this dish, try serving it with some crispy wonton chips.
They add a nice crunch and contrast well with the creamy salsa.
3. Corn and Black Bean Salad
When it comes to side dishes, a corn and black bean salad is a great option to serve with blackened fish.
This salad is packed with flavor and has a great mix of textures that are sure to please everyone at the table.
The key to making a good corn and black bean salad is to start with fresh ingredients.
The corn should be sweet and the beans should be firm.
You can either use canned or frozen corn, but fresh is always best.
The same goes for the black beans.
If you're using canned beans, make sure to rinse them thoroughly before adding them to the salad.
To give the salad some extra flavor, add in some diced red onion, diced green bell pepper, and minced cilantro.
For a bit of heat, you can also add in some diced jalapeño pepper.
Once everything is mixed together, taste the salad and adjust the seasoning as needed.
This salad can be served as is or you can elevate it by adding in some grilled shrimp or chicken.
If you're serving it as a main dish, you can also add in some crumbled feta cheese or avocado slices.
No matter how you serve it, this corn and black bean salad is sure to be a hit.
4. Cucumber Tomato Salad
This cucumber tomato salad is the perfect side dish to accompany your blackened fish.
The cool, crisp cucumbers and juicy tomatoes are a great contrast to the spice of the blackened fish.
Plus, this salad is super easy to make and only requires a few ingredients that you probably already have in your kitchen.
When it comes to taste, this salad is refreshingly light and acidic.
The cucumbers provide a crunchy texture while the tomatoes are soft and juicy.
The red onions add a bit of sweetness and the parsley gives the salad an herby flavor.
As for the dressing, I like to keep it simple with just some extra virgin olive oil, red wine vinegar, salt and pepper.
But feel free to experiment with different dressings or add-ins like feta cheese or Kalamata olives.
Use fresh herbs: If you have them on hand, use fresh parsley or basil instead of dried herbs.
Add some protein: Crumbled feta cheese or diced avocado would make a great addition to this salad.
Make it your own: Don't be afraid to experiment with different ingredients or dressings. You could even add some chopped up fruit like watermelon or cantaloupe for a sweet twist.
5. Citrusy Quinoa Salad
This Citrusy Quinoa Salad is the perfect light and refreshing side dish.
It's packed with flavor and has a great texture.
The quinoa is cooked in chicken broth for extra flavor, then tossed with fresh orange juice, lime juice, cilantro, and jalapeño.
I like to use red quinoa for this salad because it has a slightly nutty flavor and holds its shape well.
To elevate this dish, I recommend using fresh squeezed orange juice and lime juice.
If you don't have access to fresh citrus, you can use bottled juices, but they won't be as flavorful.
I also recommend using chicken broth instead of water when cooking the quinoa.
It adds so much more flavor. Lastly, don't forget the jalapeño.
It really gives the salad a nice kick. If you're looking for a light and refreshing side dish, look no further than this Citrusy Quinoa Salad.
6. Watermelon Feta Salad
This dish is light, refreshing, and perfect for a summer BBQ.
The sweetness of the watermelon pairs perfectly with the salty feta cheese, and the addition of mint elevates the flavors even further.
The key to this dish is to use ripe watermelon – it should be sweet and juicy, without being too mushy.
You'll also want to make sure that you drain the feta cheese well, otherwise it will make the salad too salty.
I like to add a bit of lime juice to brighten up the flavors, but feel free to experiment with other citrus fruits as well.
For an extra bit of flavor, you can grill the watermelon slices before adding them to the salad.
This gives them a nice smoky flavor that complements the other ingredients perfectly.
If you're short on time, you can also just add some chopped fresh mint leaves instead of grilling the watermelon.
Either way, this dish is sure to be a hit at your next summer gathering.
7. Kale and Arugula Salad
If you're looking for a way to add some excitement to your typical kale and arugula salad, look no further.
This dish is full of flavor and texture, and can be easily elevated with a few simple ingredients.
The first thing you'll notice about this salad is the unique taste.
The bitterness of the arugula is offset by the sweetness of the dried cranberries, while the sharpness of the goat cheese brings everything together.
The textures in this salad are also amazing – the crunch of the kale, the creaminess of the goat cheese, and the chewy cranberries all make for a really fun eating experience.
There are a few things you can do to make this salad even more special.
First, try adding some roasted almonds or pecans for a little extra crunch.
Second, swap out the dried cranberries for fresh ones – they'll add a lovely pop of color and sweetness.
Finally, if you want to really bring out the flavors, try drizzling a bit of balsamic vinegar over top just before serving.
Enjoy.
8. Roasted Brussels Sprouts
Roasted Brussels sprouts are a delicious and healthy way to enjoy this versatile vegetable.
When roasted, Brussels sprouts take on a nutty flavor that is both unique and delicious.
The texture of roasted Brussels sprouts is also amazing – they become slightly crispy on the outside while remaining soft and tender on the inside.
There are many ways to elevate roasted Brussels sprouts and make them even more delicious.
One simple way is to add some garlic to the mix.
Roasting garlic along with the Brussels sprouts gives them an extra boost of flavor that is simply irresistible.
Another way to make roasted Brussels sprouts even more delicious is to toss them with some freshly grated Parmesan cheese before serving.
The cheese adds a lovely depth of flavor and makes the dish even more indulgent.
9. Sweet Potato Fries
Sweet potato fries are a delicious and easy way to elevate any dish.
They have a unique taste and texture that pairs well with many different flavors.
Here are some tips on how to make the most of your sweet potato fries:
Serve them with a dipping sauce. A dipping sauce can help to bring out the flavor of the fries and make them even more enjoyable to eat. Try serving them with a honey mustard dipping sauce or a spicy Sriracha sauce.
Add some seasoning. Seasoning your sweet potato fries can help to enhance their flavor and make them even more irresistible. Try sprinkling them with some salt, pepper, or garlic powder before cooking.
Make them extra crispy. One of the best things about sweet potato fries is their crispy texture. To make sure your fries are extra crispy, try double frying them or baking them in the oven with some oil sprayed on top.
10. Baked Beans
Baked beans are a classic side dish that goes great with blackened fish.
The beans are usually made with navy or great northern beans and are slow-cooked with molasses, sugar, and spices.
Baked beans have a sweet and savory flavor that pairs well with the smoky taste of blackened fish.
The texture of baked beans is creamy and smooth.
The beans are soft but still have a bit of bite to them.
Tips on elevating this dish include adding bacon or ham for extra flavor, using fresh herbs like rosemary or thyme, or serving the beans over grilled bread.
Blackened fish and baked beans is a classic combination that is sure to please any crowd.
The sweet and savory flavors of the beans pair perfectly with the smoky taste of blackened fish.
Whether you're serving this dish for a weeknight meal or a special occasion, it's sure to be a hit.
Conclusion
I hope this blog post was helpful in deciding what to serve with your blackened fish.
There are a variety of options that all taste great with this dish.
From mango salsa to baked beans, there is something for everyone.
The most important thing is to enjoy your meal and the company you are with.
Let us know in the comments below what you served with your blackened fish and how it turned out.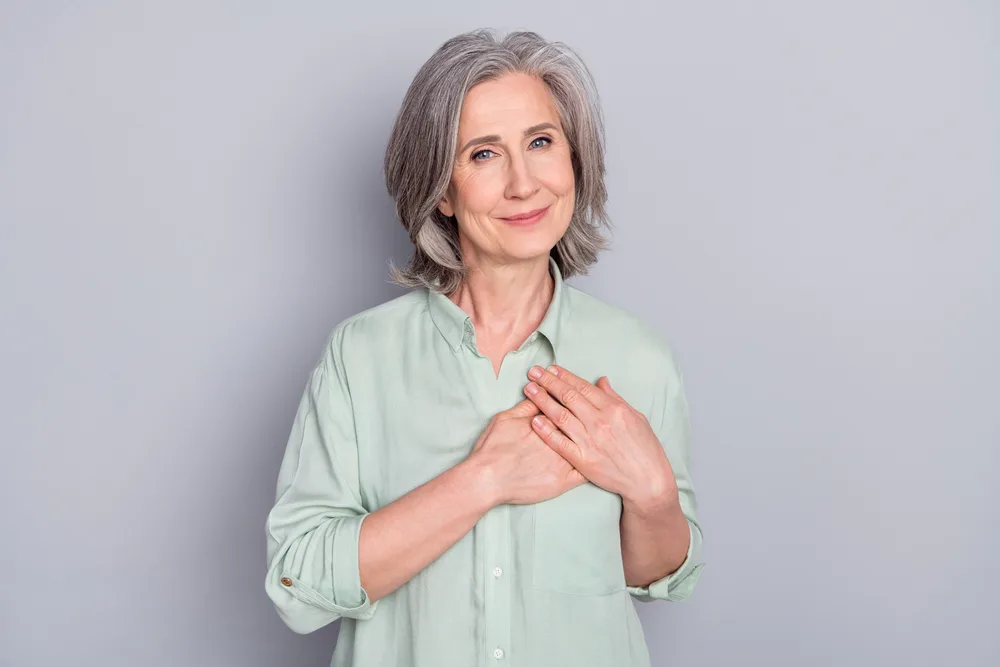 Carrie is a food writer and editor with more than 15 years of experience. She has worked for some of the biggest names in the food industry, including Bon Appétit, Food & Wine, and Martha Stewart Living.
As the Editor in Chief of IntroChicago.com, Carrie oversees all of the content on the site. She also manages the team of contributing writers and editors, who help to create delicious recipes, helpful tips, and informative articles that you'll find on the site.
A native of the Chicago area, Carrie is passionate about all things food. She loves trying new restaurants and experimenting with new recipes in her kitchen. She's also a graduate of the Culinary Institute of America, so she knows a thing or two about food!