Are you in the mood for a delicious and hearty dinner but not sure what to pair with your chicken casserole?
In this blog post, we're going to unpack all of the best options that can perfectly compliment your casserole dish.
From sides like green beans and creamy mashed potatoes, to salads and hot rolls, we've got 10 creative yet appealing suggestions so you never have to worry about what to serve with chicken casserole again!
Making sure each meal is cooked just right can be challenging at times – espcially when it contains many elements.
We know that finding the perfect balance between flavorsand textures is important, so let us give you some insight on sectioning off dishes accordingly.
Read on for more details!
What to Serve with Chicken Casserole? 10 BEST Options
1. Mashed Potatoes
Mashed potatoes are a classic side dish that goes with just about everything.
They're creamy, smooth, and full of flavor.
And they're pretty easy to make, too.
Just boiled potatoes, some butter, milk, and salt and you're good to go.
But why settle for plain old mashed potatoes when there are so many ways to elevate this dish? Here are some tips:
Add some garlic for extra flavor.
Try using different types of potatoes for different textures. Yukon Golds are nice and creamy, while red potatoes add a little bit of firmness.
Add in some cheese like cheddar or Parmesan for an extra indulgent dish.
For a lighter option, use chicken or vegetable stock instead of milk.
If you want a little bit of color, add in some cooked carrots or peas.
Top with crispy fried onions or bacon bits for extra texture and flavor.
2. Green Beans with Bacon
Green beans are a classic side dish that goes well with just about anything.
But when you add bacon to the mix, you elevate the dish to a whole new level.
The salty, savory flavor of bacon pairs perfectly with the slightly sweet and crunchy green beans.
The key to getting the perfect taste and texture is to cook the green beans until they are tender but still have a slight crunch to them.
You don't want them to be too soft or else they will lose their shape and turn into mush.
As for the bacon, you want to cook it until it is crispy.
This way, you get that delicious crunch in every bite.
To make this dish even more special, you can add some garlic or onions to the mix.
Or top it with Parmesan cheese for an extra bit of flavor.
However you choose to make it, green beans with bacon is sure to be a hit at your next dinner party.
3. Roasted Brussels Sprouts
If you're looking for a delicious and healthy side dish to complement your chicken casserole, look no further than roasted Brussels sprouts.
These little green veggies are packed with nutrients and have a lovely crispy texture when roasted in the oven.
Plus, they're super easy to make – simply toss them in olive oil and sea salt, then roast at a high temperature until they're golden brown.
For an extra bit of flavor, you can try adding some minced garlic or a squeeze of lemon juice to the Brussels sprouts before roasting.
Or, for a more indulgent option, top them with some grated Parmesan cheese before serving.
No matter how you prepare them, roasted Brussels sprouts are sure to be a hit at your next meal.
4. Quinoa with Roasted Veggies
This quinoa dish is a perfect side for chicken casserole.
It is light and fluffy, with a nutty flavor that pairs well with the rich flavors of the casserole.
The quinoa is also packed with nutrients, making it a healthy option for your meal.
To make this dish, start by cooking the quinoa according to package instructions.
While the quinoa is cooking, roast your favorite veggies in the oven.
I like to use a mix of zucchini, yellow squash, and red bell peppers.
Once the quinoa and veggies are done cooking, mix them together in a large bowl.
Season with salt and pepper to taste.
This dish can be served as is, or you can elevate it by adding some shredded cheese on top.
You could also add some chopped fresh herbs, such as parsley or basil.
If you want a bit of a crunch, you could add some chopped nuts or seeds.
Whatever you choose to add, this dish will be sure to please.
5. Kale Salad with Roasted Sweet Potato
This kale salad is a perfect side dish to any fall casserole, like our chicken casserole.
The kale provides a hearty and healthy green base, while the roasted sweet potatoes add a sweetness and creaminess that takes the dish to the next level.
To make this dish, start by roasting your sweet potatoes.
You can do this in the oven or on the stovetop; whichever method you prefer.
Once they're roasted, allow them to cool before chopping them into small pieces.
Next, massage the kale with some olive oil.
This may sound strange, but massaging the kale will help to soften it and make it more palatable.
After massaging the kale, add in the roasted sweet potatoes and any other desired toppings, like dried cranberries or crumbled goat cheese.
6. Farro with Mushrooms and Roasted Kale
This dish is healthy and flavorful, and perfect for a winter meal.
The farro provides a nutty taste and chewy texture, while the mushrooms and kale are earthy and slightly bitter.
The dish is also roasted, which brings out the natural sweetness of the vegetables.
To elevate this dish, you can roast the kale in advance.
This will soften the kale and make it easier to chew.
You can also add some other roasted vegetables, such as carrots or sweet potatoes.
This will add more color and nutrients to the dish.
Finally, you can top it with a fried egg or some grilled chicken for extra protein.
7. Ratatouille
Ratatouille is a French dish that typically includes eggplant, zucchini, bell peppers, tomatoes, and onions.
It's a great option for vegetarians or those looking for a hearty but healthy meal.
The dish is usually served as a side, but can also be enjoyed as a main course.
The taste and texture of ratatouille is similar to that of a stew.
The vegetables are cooked down until they're soft and the flavors have had a chance to meld together.
Ratatouille is typically served warm or at room temperature.
There are endless ways to elevate this dish.
Some people like to add bacon or sausage for extra flavor.
Others add fresh herbs like basil or thyme.
You could also try serving ratatouille over rice, quinoa, or pasta.
No matter how you enjoy it, ratatouille is sure to please.
8. Crispy Roasted Potatoes
Crispy roasted potatoes are the perfect side dish to any meal, but they are especially delicious with chicken casserole.
The key to getting the perfect crispy potato is to roast them in a hot oven until they are golden brown and slightly charred around the edges.
These potatoes have a wonderful combination of a crunchy exterior with a soft and fluffy interior.
They are also very versatile and can be seasoned with any number of herbs or spices.
And, if you're looking for a way to elevate this dish, try roasting the potatoes with some garlic cloves or rosemary sprigs.
Cut the potatoes into even-sized pieces so that they cook evenly.
Use a high-quality olive oil or vegetable oil for roasting.
Preheat the oven before adding the potatoes so that they cook evenly throughout.
Roast the potatoes in a hot oven (400 degrees Fahrenheit or higher) until they are golden brown and slightly charred around the edges.
9. Corn on the Cob
There's nothing quite like fresh corn on the cob in the summertime.
This classic dish is simple, yet delicious and can be enjoyed in so many different ways.
Whether you're steaming it, grilling it, or boiling it, corn on the cob is always a crowd-pleaser.
One of the best things about corn on the cob is its versatility.
It can be dressed up or down to suit any occasion.
For a casual backyard barbecue, simply boil the corn and slather on some butter and salt.
Or, for a more elevated dish, try grilling the corn and topping it with a flavorful chimichurri sauce.
10. Tomato Soup
Tomato soup is a simple, classic dish that can be enjoyed year-round.
While it is often associated with cold weather, tomato soup can be just as delicious when served chilled in the summer months.
The key to great tomato soup is to find a balance between acidity and sweetness.
The tomatoes should be ripe but not overripe, and the soup should be seasoned with just the right amount of salt and pepper.
To elevate your tomato soup, try adding some fresh herbs or a dollop of crème fraiche.
For a heartier version of the dish, add some cooked pasta or diced chicken.
Conclusion
As you can see, there are a lot of great options for side dishes to serve with chicken casserole.
No matter what your preference is, there is sure to be a side dish on this list that you and your family will love.
So next time you are wondering what to make for dinner, remember this list and try out chicken casserole with one of these delicious side dishes.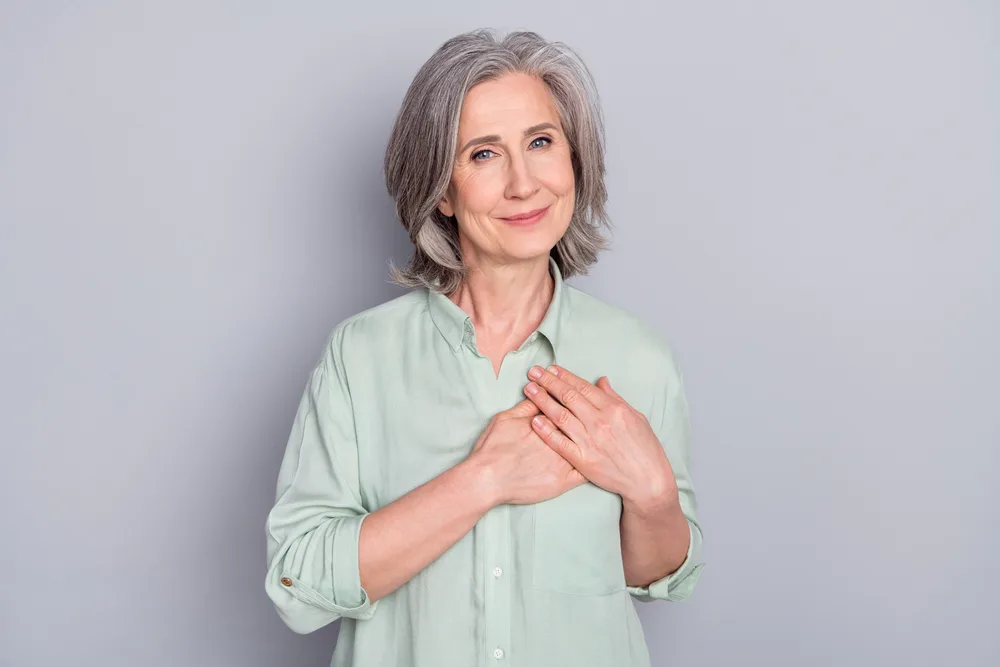 Carrie is a food writer and editor with more than 15 years of experience. She has worked for some of the biggest names in the food industry, including Bon Appétit, Food & Wine, and Martha Stewart Living.
As the Editor in Chief of IntroChicago.com, Carrie oversees all of the content on the site. She also manages the team of contributing writers and editors, who help to create delicious recipes, helpful tips, and informative articles that you'll find on the site.
A native of the Chicago area, Carrie is passionate about all things food. She loves trying new restaurants and experimenting with new recipes in her kitchen. She's also a graduate of the Culinary Institute of America, so she knows a thing or two about food!