Are you looking to spice up your barbeque this summer?
Perhaps nothing screams comfort food like grilled shrimps served with flavorful side dishes.
But what are the best classic options for complementing your deliciously cooked crustaceans?
Don't worry, we have you covered!
We've rounded up 12 must-try sides that pair perfectly with your shrimp entree – from easy classics such as coleslaw and mashed potatoes to zesty salads and other surprises.
With simple instructions and ingredients, you'll be able to whip up mouth-watering combinations in no time!
What to Serve with Grilled Shrimps? 12 Must-try Side Dishes
1. Grilled Corn on the Cob with Herb Butter
Delicious, sweet corn on the cob is a summertime staple.
But why not try something different and grill your corn this year? Grilling corn adds a smoky flavor that you just can't get from boiling.
And when you top it with herb butter, you have a dish that is simply irresistible.
The key to great grilled corn is to cook it slowly over indirect heat.
This ensures that the kernels are cooked through without getting burnt.
When grilling, always use fresh corn that has been shucked and cleaned.
You don't want any silks or husks getting caught on the grill grates.
To make herb butter, simply mix together softened butter, chopped herbs (parsley, basil, and chives work well), and a little bit of salt.
Then, just spread it on your grilled corn and enjoy.
2. Heirloom Tomato and Watermelon Salad
This salad is the perfect blend of sweet and savory.
The watermelon pairs perfectly with the heirloom tomatoes, and the feta cheese adds a nice salty component.
This dish is best served cold or at room temperature.
The key to making this dish taste amazing is to use the freshest ingredients possible.
Make sure to buy ripe watermelon and heirloom tomatoes that are in season.
The other important component is to use good quality feta cheese.
I like to buy my feta from the farmer's market so that it is extra fresh.
To elevate this dish, you could add some chopped fresh mint leaves or a drizzle of balsamic vinegar.
This salad is also great as a side dish or appetizer.
3. Grilled Eggplant Caponata
If you're looking for a delicious and healthy side dish to accompany your grilled shrimp, look no further than this eggplant caponata.
Eggplant is a versatile vegetable that can be cooked in many different ways but grilling it gives it a smoky flavor that pairs perfectly with shrimp.
The eggplant is also combined with other vegetables in this dish, including tomatoes, onions, and olives, which all come together to create a complex and flavorful caponata.
As far as taste and texture go, the eggplant should be cooked until it is soft but not mushy.
You'll know it's done when you can easily pierce it with a fork.
The other vegetables should also be cooked until they are soft but still have some bite to them.
The tomato sauce should be thick and rich, and the olives should be juicy and slightly salty.
There are a few tips that will help you elevate this dish and make it even more amazing.
First, make sure to use good-quality olive oil – it really makes a difference in the flavor of the dish.
Second, don't skimp on the fresh herbs – they really brighten up the flavors.
Finally, if you can find them, use grilled shrimp that have been marinated in garlic and herbs – they'll take this dish to the next level.
4. Summer Squash and Zucchini Ribbon Salad
This summer squash and zucchini ribbon salad is the perfect side dish for any grilled meal.
The light and refreshing flavors of the squash pair perfectly with the smoky flavors of grilled meats or seafood.
Plus, the colorful salad is sure to brighten up any plate.
The best part about this dish is that it's so easy to make.
Simply use a vegetable peeler to create long ribbons of squash and zucchini.
Then, toss the ribbons with your favorite vinaigrette.
I like to use a simple balsamic vinaigrette, but you can use whatever you like best.
To take this dish to the next level, try adding some shaved Parmesan cheese or chopped fresh herbs.
You could even grill some chicken or shrimp and serve it on top of the salad for a complete meal.
However you enjoy it, this summer squash and zucchini ribbon salad are sure to be a hit.
5. Roasted Potatoes with Chorizo and Aioli
These roasted potatoes with chorizo and aioli are the perfect side dish for your next grilled shrimp feast.
The potatoes are crispy on the outside and fluffy on the inside, and the chorizo adds a delicious smoky flavor.
The aioli is creamy and flavorful and ties everything together perfectly.
The best part about this dish is that it's so easy to make.
Simply roast the potatoes in the oven until they're crispy, then top with crumbled chorizo and a dollop of aioli.
You can even make the aioli from scratch or just use store-bought if you're short on time.
Either way, this dish is sure to please everyone at your table.
Top with freshly chopped parsley or other herbs for a pop of color.
Serve the potatoes in individual bowls or on small plates, and top with an extra drizzle of aioli.
Add some heat by topping with diced jalapeños or crushed red pepper flakes.
6. Chimichurri Sauce
Chimichurri sauce is a flavorful, zesty Argentinian condiment that's perfect for grilled meats.
It's made with fresh parsley, garlic, olive oil, red wine vinegar, and spices and has a bright green color.
Chimichurri is traditionally served with grilled steak, but it can be used as a dipping sauce or marinade for chicken, fish, or vegetables.
This sauce has a distinctively herby flavor, with a kick of acidity from the vinegar.
The texture is thick and creamy, thanks to the olive oil.
Adding chimichurri to your grilled dishes is an easy way to elevate them.
This sauce can also be used as a dip for bread or vegetables.
If you're looking for ways to add more flavor to your grilled dishes, try chimichurri sauce.
This versatile condiment is perfect for steak, chicken, fish, or vegetables.
Chimichurri is easy to make and can be used as a dipping sauce or marinade.
With its herby flavor and creamy texture, chimichurri is sure to elevate any dish.
7. Grilled Bread with Olive Tapenade
Grilled bread with olive tapenade is a dish that is both flavorful and easy to make.
The key to making this dish taste great is to use good quality olive oil and tapenade.
I like to use robust olive oil for the grill and milder olive oil for the tapenade.
The texture of the grilled bread should be crispy on the outside and soft on the inside.
I like to brush the bread with olive oil before grilling it, which helps to create a nice crust.
I also like to add a little bit of sea salt to the bread after it comes off of the grill.
If you want to elevate this dish, you can try adding some fresh herbs to the tapenade or serving it with a grilled vegetable salad.
8. Grilled Peaches with Honey and Basil
Grilled peaches are a delicious and easy summertime dessert.
All you need is some fresh peaches, honey, basil, and a grill.
The peaches get nice and soft on the inside, while the skin gets slightly charred from the grill.
The honey and basil add a lovely sweetness and flavor to the dish.
To make grilled peaches even more special, try serving them with a scoop of vanilla ice cream or some whipped cream.
You can also top them with chopped nuts or a drizzle of chocolate sauce.
For an extra touch, grill some pound cake or brioche to serve alongside the peaches.
Whatever you do, be sure to enjoy these grilled peaches while they're still warm.
9. Iceberg Wedge Salad with Blue Cheese Dressing
Iceberg Wedge Salad with Blue Cheese Dressing is a classic dish that is perfect for any occasion.
The combination of crisp iceberg lettuce, creamy blue cheese dressing, and crunchy croutons is irresistible.
This salad is easy to make and can be easily tailored to your taste.
The key to a great iceberg wedge salad is the quality of the ingredients.
Use fresh iceberg lettuce for the best flavor and texture.
The blue cheese dressing should be thick and creamy, with just the right amount of tanginess.
For extra flavor, add some chopped bacon or crumbled blue cheese to the salad.
To make the salad more filling, add some protein-rich toppings such as grilled chicken or shrimp.
For a vegetarian option, try adding roasted vegetables or hard-boiled eggs.
If you want to keep it light, skip the additional toppings and enjoy the salad as is.
10. Corn and Crab Chowder
Looking for a hearty and comforting soup to enjoy this winter? This Corn and Crab Chowder is the perfect meal to cozy up with.
Packed with flavor, this soup is sure to become a new favorite.
The first thing you'll notice about this soup is its amazing flavor.
The corn and crab are a perfect pairing, and the addition of bacon elevates the dish to a whole new level.
The second thing you'll notice is the creamy texture of the soup.
This is achieved by adding some heavy cream to the recipe.
Trust us; it's worth it.
If you're looking to really impress your guests, try serving this chowder with some grilled shrimp on top.
The shrimp will add a beautiful presentation, and their sweetness will perfectly complement the flavors of the soup.
11. Spicy Cucumber Salad
If you're looking for a delicious and easy side dish to accompany your grilled shrimp, look no further than this Spicy Cucumber Salad.
This salad is the perfect balance of fresh and flavorful, with a little bit of heat from the jalapeño peppers.
The cucumbers are crisp and refreshing, while the red onions add a nice sharpness to the dish.
And the best part is that it can be made in under 10 minutes.
This salad is best served chilled, so I recommend making it ahead of time and letting it sit in the fridge for at least an hour before serving.
This will allow the flavors to meld together and make the salad even more delicious.
If you want to take it up a notch, you can also add some crumbled feta cheese or chopped fresh herbs like cilantro or mint.
12. Gazpacho
Gazpacho is a refreshing soup made of chopped vegetables and fruit, typically served cold.
It's the perfect dish for a hot summer day.
The most common vegetables in gazpacho are tomatoes, cucumbers, bell peppers, and onions.
Gazpacho can be made with either fresh or canned ingredients.
The soup has a light, refreshing taste with a slightly acidic kick from the tomatoes.
The texture is smooth and creamy, with a little bit of crunch from the chopped vegetables.
To elevate your gazpacho dish, try adding some fresh herbs like basil or cilantro.
You could also add some diced avocado for creaminess or croutons for a little bit of crunch.
For an extra-special touch, garnish each bowl with a drizzle of olive oil and a sprinkle of smoked paprika.
Conclusion
In conclusion, there are a variety of side dishes that go great with grilled shrimp.
I hope this blog post has helped you in your decision of what to serve with grilled shrimp.
Be sure to try out some of these side dishes the next time you are grilling shrimp.
As always, let us know what you think in the comments below.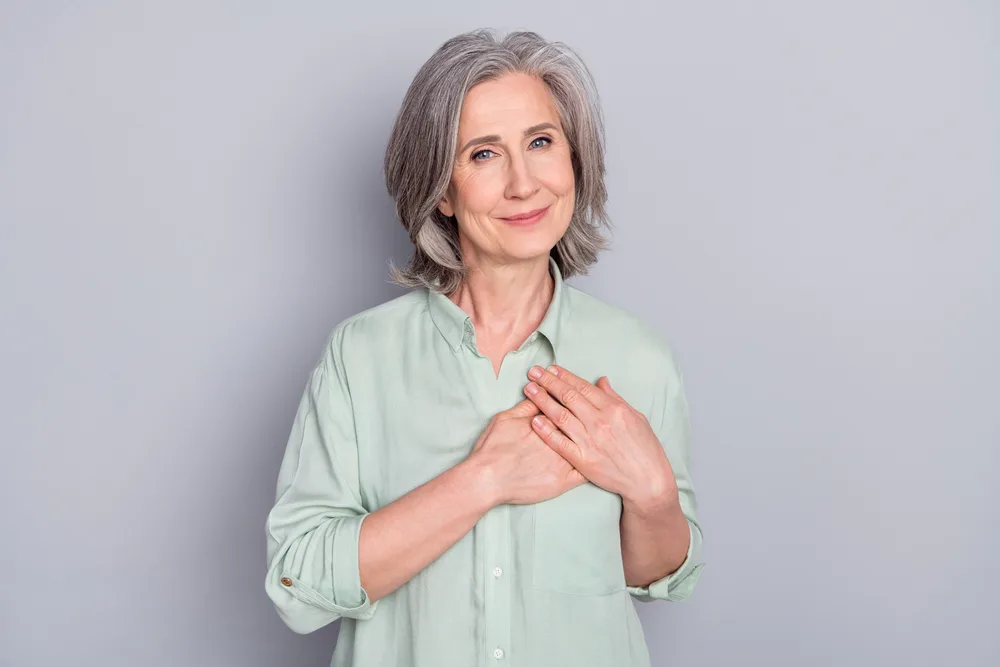 Carrie is a food writer and editor with more than 15 years of experience. She has worked for some of the biggest names in the food industry, including Bon Appétit, Food & Wine, and Martha Stewart Living.
As the Editor in Chief of IntroChicago.com, Carrie oversees all of the content on the site. She also manages the team of contributing writers and editors, who help to create delicious recipes, helpful tips, and informative articles that you'll find on the site.
A native of the Chicago area, Carrie is passionate about all things food. She loves trying new restaurants and experimenting with new recipes in her kitchen. She's also a graduate of the Culinary Institute of America, so she knows a thing or two about food!