Italian dressing — a classic salad staple — is an lip-smacking condiment beloved by many.
But some people may not be able to achieve the exact taste they're looking for with traditional Italian dressing, or they may be looking for something a little different.
Whether you're out of store-bought Italian dressing or just seeking to explore new flavor combinations, there are plenty of alternatives that can bring pizzazz and flavor to your salads.
From balsamic vinaigrette to mustard vinaigrette, here are five tasty options you should consider when next in need of Italian dressing substitutes.
What is Italian Dressing?
Italian dressing is an extremely popular type of vinaigrette that has been adopted from the Italian cuisine.
It usually contains some combination of oil (often olive oil), vinegar, garlic, sugar, herbs and spices for flavor.
This condiment can be used for salads or as a marinade or dip.
Although Italian dressing offers a signature flavor and aroma to your meal, there are times when you may not have it available or you may prefer a different variation of taste associated with another type of dressing.
Here are the five best substitute options for Italian dressing:
How to Make and Use Italian Dressing?
Italian dressing, also known as an Italian vinaigrette, is a delicious condiment that is often used as a topping on salads or as an ingredient in pasta dishes.
It is typically made with olive oil, vinegar and herbs.
Though store-bought dressing can be used in a pinch, it's easy to make your own Italian dressing at home with a few simple ingredients.
Here's how:
Ingredients:
2 cloves garlic, minced.
1/4 cup red wine vinegar.
1 tablespoon freshly squeezed lemon juice.
2 tablespoons of dried oregano.
1 teaspoon sea salt.
1/4 cup olive oil (extra virgin for extra flavor and nutrients).
Instructions:
Mince the garlic into very small pieces or use a garlic press if you have one.
Combine the minced garlic with the red wine vinegar, lemon juice and oregano in a jar with a lid that seals tightly.
Add in the sea salt followed by the olive oil and place the lid on the jar.
Shake well until all ingredients are combined evenly and enjoy.
Because Italian dressing is so flavorful, there are plenty of substitutes available if you don't have any on hand or wish to switch things up.
5 Best Italian Dressing Substitutes You Should Try
If you need a quick, flavorful substitute for Italian dressing, you're in luck.
No matter your dietary needs and preferences, there are all sorts of tasty options.
Here are five of the best Italian dressing substitutes that you should consider adding to your kitchen arsenal.
1 – Balsamic Vinaigrette
Balsamic vinaigrette is a classic substitute for store-bought Italian dressing that has the tart, acidic flavor of its Italian counterpart.
The key ingredients are extra virgin olive oil and balsamic vinegar.
To enhance the flavor, you can choose to add minced garlic, chopped onions, dried oregano and freshly cracked black pepper.
This easy-to-make dressing takes just a few minutes to prepare and is perfect for salads, pastas and more.
If you want to switch up the flavor of your dish, add in different herbs such as chopped parsley, basil or thyme.
2 – Greek Dressing
Greek dressing is an incredibly versatile option that can be used as a pasta salad condiment, dressing for dinner salads, or a marinade in many varieties of dishes.
This popular dressing is similar to Italian dressing in many ways, as it contains a blend of herbs and spices like oregano, thyme, and garlic.
It also features classics like olive oil and red wine vinegar for added flavor.
Greek dressing stands out from Italian dressing with the inclusion of feta cheese and sometimes capers; when it comes to Greek style dishes the flavor combination is unmistakable.
Just be sure to use Greek yogurt instead of mayonnaise if you are looking for a lower-fat option.
3 – Creamy Caesar Dressing
Creamy Caesar dressing is similar to Italian dressing in that it is a creamy dressing made from various ingredients such as garlic, anchovies and Parmesan cheese.
The main difference between Creamy Caesar dressing and Italian dressing is the addition of the anchovies, which gives it a salty, fishy taste.
Like Italian dressing, however, it also contains herbs, oil and red wine vinegar for a complex flavor combination.
Creamy Caesar dressing makes a great alternative to Italian dressing as an addition to salads or in marinades for meats and other dishes.
4 – French dressing
French dressing is made with oil, vinegar, tomato paste (or ketchup) and spices.
It has a tangy and sweet flavor that comes from the use of herbs like oregano and paprika.
An easy French dressing recipe only requires a few ingredients – red wine vinegar, lemon juice, garlic powder, sugar, mustard powder, olive oil and salt.
The combination of flavors makes it an ideal replacement for Italian dressing – use it to make salads or as a marinade for meat or fish dishes.
You can also pair it with grilled vegetables or sweet potatoes for a unique twist on your favorite dish.
5 – Ranch Dressing
Ranch dressing is a bit different from Italian dressing as it contains sour cream and buttermilk, while Italian dressing typically does not.
However, Ranch dressing can easily be used as a substitute for Italian dressing when you are in need of an alternative.
To make your own ranch-style Italian dressing, simply mix 1 cup of mayonnaise with 1 cup of sour cream, 2 tablespoons of white vinegar, ¼ teaspoon garlic powder, ½ teaspoon salt and ½ teaspoon pepper.
Be sure to adjust the measurements to suit your personal taste.
Conclusion
When you find yourself needing a substitute for Italian dressing, the options range from store-bought bottles of salad dressings to easy kitchen creations that keep every bite of your salad delicious and full of flavor.
Whatever you decide on, remember that using fresh herbs and good-quality ingredients will help enhance the flavor of your salad.
No matter what substitute you end up choosing for your Italian dressing needs, it is important to always use high quality ingredients in order make sure your dish comes out tasting its best.
Frequently Asked Questions
What is Italian Dressing?
Italian dressing is a popular salad dressing that combines olive oil, vinegar, herbs, and spices.
It is a type of vinaigrette, which is a mixture of oil and vinegar with other seasonings.
What are the 5 best substitutes for Italian dressing?
The 5 best substitutes for Italian dressing are caesar dressing, ranch dressing, balsamic vinaigrette, Greek dressing, and honey mustard dressing.
What is the difference between Italian dressing and vinaigrette?
Italian dressing is a type of vinaigrette.
Vinaigrette is a mixture of oil and vinegar with other seasonings, whereas Italian dressing is a specific type of vinaigrette that typically contains olive oil, vinegar, herbs, and spices.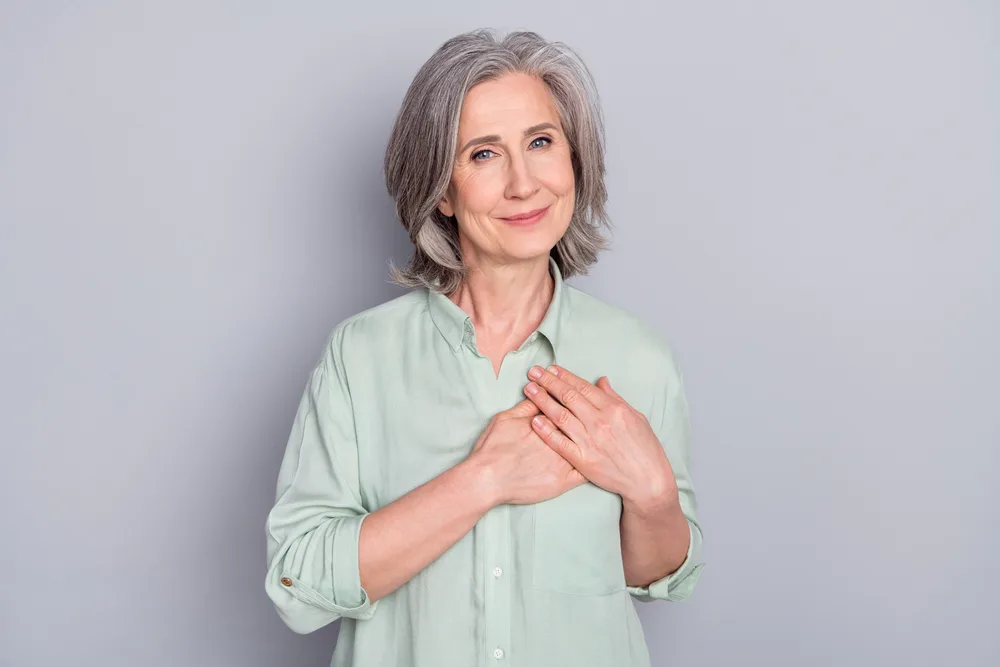 Carrie is a food writer and editor with more than 15 years of experience. She has worked for some of the biggest names in the food industry, including Bon Appétit, Food & Wine, and Martha Stewart Living.
As the Editor in Chief of IntroChicago.com, Carrie oversees all of the content on the site. She also manages the team of contributing writers and editors, who help to create delicious recipes, helpful tips, and informative articles that you'll find on the site.
A native of the Chicago area, Carrie is passionate about all things food. She loves trying new restaurants and experimenting with new recipes in her kitchen. She's also a graduate of the Culinary Institute of America, so she knows a thing or two about food!