Lentil salads are a go-to option when it comes to light and delicious meals.
But what makes them even better? From herbs, to vinaigrettes, there are tons of additions that can have your lentil salad take on an entirely new flavor.
If you're wondering which items you should reach for in order to create the best lentil salad possible, this article will discuss 9 of the best dressings for lentil salad.
Not only will it provide insight into why these ingredients work best, but it will also offer helpful tips and tricks for making sure your final result is successful.
Get ready for a flavor-filled journey as we explore the best dressings for lentil salad.
Why Dressings are Important for Lentil Salad?
Lentil salads are quickly becoming a popular addition to many people's daily meals, but they can be rather bland and flavorless without the right dressing.
Dressings not only help to bring out the delicate flavors of a typical lentil salad, but they also add texture, color, and depth that make it a truly enjoyable experience.
Dressings can even turn a simple lentil salad into an impressive centerpiece dish with just a few spoonfuls.
From creamy lime dressings that lend an acidic zing to nutty tahini dressings that bring richness and complexity to the plate, there is truly no limit to the creative ways one can mix up this delicious dish with their favorite ingredients.
With so many options available, it's obvious why dressings are important for adding flavor, texture, and pizzazz to any lentil salad.
Criteria for Choosing the Best Dressings
When choosing dressings to use in a lentil salad, it's important to keep the flavors and textures of your ingredients in mind.
Dressings that are too acidic or too salty can easily overpower the subtle flavor of the lentils.
You want to look for dressings with milder flavors that enhance, rather than mask, the taste of your ingredients.
Here are some key criteria to consider when choosing the best dressings for your lentil salad:
Texture: The texture of the dressing is important to consider. Choose a dressing that complements the texture of your ingredients and won't weigh them down or create an unpleasant texture contrast.
Flavor Profile: Consider the flavor profile of each ingredient in your salad when choosing a dressing. The dressing should complement and elevate already present flavors instead of competing with them.
Fat Content: Dressings can contain varying amounts of fat, so be sure to choose one that will keep your overall dish balanced. Low-fat dressings work great with salads as they add enough flavor without adding excessive calories or fat content.
Acidity Level: Acidity levels vary between different types of dressings, so consider which one best suits your dish. Select something slightly acidic since it will help highlight other flavors in the lentils and other ingredients in your dish.
9 Best Dressings for Lentil Salad
Salads are always a great accompaniment to a hearty meal, but many of the common salad options can become boring over time.
Lentil salads can be a unique and flavorful alternative, and there are many different dressings that can be used to add even more layer of deliciousness.
Here are nine of the best dressings for lentil salad:
1. Lemon Garlic Dressing
This simple dressing is perfect for any lentil salad.
It provides a light and zesty flavor that pairs well with the earthy taste of lentils.
This dressing is easy to make and requires just a few ingredients: olive oil, lemon juice, garlic, and salt.
Mix together salt and garlic in a small bowl until it forms a paste.
Then add in the lemon juice and slowly whisk in the olive oil until you reach your desired consistency.
Once you have your desired consistency, pour it over your lentil salad and enjoy.
2. Dijon Vinaigrette
Dijon vinaigrette has a light, mustardy-tanginess that pairs well with earthy lentil salads.
It's made with tangy Dijon mustard, rice vinegar and balsamic vinegar to bring bright flavor to any lentil salad.
Plus, it adds a touch of sweetness that helps balance out the hearty lentils and vegetables.
You can mix in some garlic or herbs for an extra kick or just enjoy it as is — it's delicious either way.
To make the dressing quickly and easily, whisk together 3 tablespoon of Dijon mustard, 1 tablespoon of balsamic vinegar, 2 tablespoons of rice wine vinegar, 1 teaspoon of minced garlic (optional), 1/3 cup of olive oil and a pinch each of sea salt and freshly ground black pepper.
Enjoy.
3. Cumin Lime Dressing
This tangy dressing is sure to liven up any lentil salad.
It is made with an unusual combination of cumin, olive oil and fresh lime juice.
The cumin adds a unique flavor, while the lime brightens the salad and pairs well with the earthy and nutty flavors of lentils.
This dressing can be quickly and easily prepared in minutes, making it a great last minute choice for salads that need to come together quickly.
To make this delicious dressing, begin by heating 2 teaspoons of oil in a small skillet on medium heat.
Once heated, add 1 teaspoon of ground cumin (adjust as needed depending on your individual tastes) and stir constantly until fragrant.
Reduce heat to low, remove from heat and whisk in 3 tablespoons of fresh lime juice, 1/2 teaspoon sugar, 1/4 teaspoon garlic powder and 1/4 teaspoon salt until fully combined.
Drizzle desired amount over your lentil salad for a savory twist that is sure to be loved by all.
4. Avocado Dressing
Avocado can add a creamy texture to any lentil salad.
To make an avocado dressing, blend one ripe avocado with one teaspoon of chopped dill, 1/4 cup plain Greek yogurt, the juice from half of a lime, and salt and pepper to taste.
This dressing will enhance the flavor of your lentil salad without overpowering it.
To give the dressing more zest, you can also add some cilantro.
For extra creaminess and texture, you may also want to consider adding a few tablespoons of olive oil.
5. Orange Shallot Dressing
This dressing makes use of the nutty and earthy flavors found in a classic lentil salad.
It is great for adding a slight sweetness and savory balance to the salad.
This dressing recipe calls for orange juice, rice vinegar, grated orange zest, minced shallot, Dijon mustard, honey, canola oil and fresh parsley.
Simply mix all of the ingredients together in a blender or food processor until smooth and creamy.
This dressing works wonderfully on lentils with feta cheese, red onions and tomatoes.
6. Honey Mustard Dressing
Honey mustard dressing, made with a combination of honey, mustard, and lemon juice, is a classic choice for topping any type of salad.
It's sweet and tangy flavor goes especially well with lentil salads.
To make a simple honey mustard dressing combine ¼ cup light olive oil, 2 tbsp balsamic vinegar, 2 tbsp Dijon or whole-grain mustard, 1½ tbsp honey and 1 tsp fresh lemon juice in a bowl or jar.
Whisk the ingredients together until emulsified and season as desired with freshly ground black pepper and/or sea salt.
Store leftovers in a sealed container in the refrigerator for up to one week.
7. Feta Cheese Dressing
This flavorful Feta Cheese Dressing is a great option for dressing up your lentil salad.
Made with feta cheese, lemon juice, olive oil, garlic, and black pepper, it is easy to prepare and adds a perfect tangy flavor to any lentil salad.
Simply mix all the ingredients together in a bowl or food processor until everything is combined.
Serve it cold or at room temperature – either way it's sure to be creamy and delicious.
With feta cheese as its star ingredient, this dressing will add an amazing flavor to your next lentil salad.
8. Herbed Yogurt Dressing
This herbed yogurt dressing is a tasty way to top off your lentil salad.
It has a slightly tangy flavor and rich, creamy texture that is sure to complement any lentil dish.
You'll need plain yogurt, garlic, and herbs of your choice (such as tarragon or dill).
The garlic adds spicy bite and the fresh herbs provide a delicious, earthy aroma.
Simply mix all the ingredients together until smooth and creamy for a bright topping for your lentil salad.
Enjoy.
9. Roasted Red Pepper Dressing
A light and delicious dressing for lentil salad, this Roasted Red Pepper Dressing is a fun way to make your meal memorable.
Deliciously creamy and full of flavor, you'll love the combination of roasted red peppers, garlic, lemon juice and other spices.
This dressing can be served cold or at room temperature.
Simply combine all ingredients in a blender and process until smooth.
Add more olive oil if needed for desired consistency.
Drizzle over lentil salad for a flavorful and healthy meal that is sure to impress.
Conclusion
Whichever dressing you choose for your lentil salad, make sure that it complements the flavor of the lentils and other ingredients.
The flavors of your salad should be balanced, with a nice mix between savory and acidic components.
In addition to this, a few drops of something spicy or herbal could perk up the flavors.
If possible, try to use olive oil-based dressings as this will add beneficial fats to your dish.
Overall, lentil salads are a great meal choice for those looking for a delicious and healthy option.
Although there are many different dressings you can use, these nine dressings provide some great flavor combinations that are sure to delight your taste buds.
With a little creativity and experimentation, you can create something special that's sure to please your family or guests.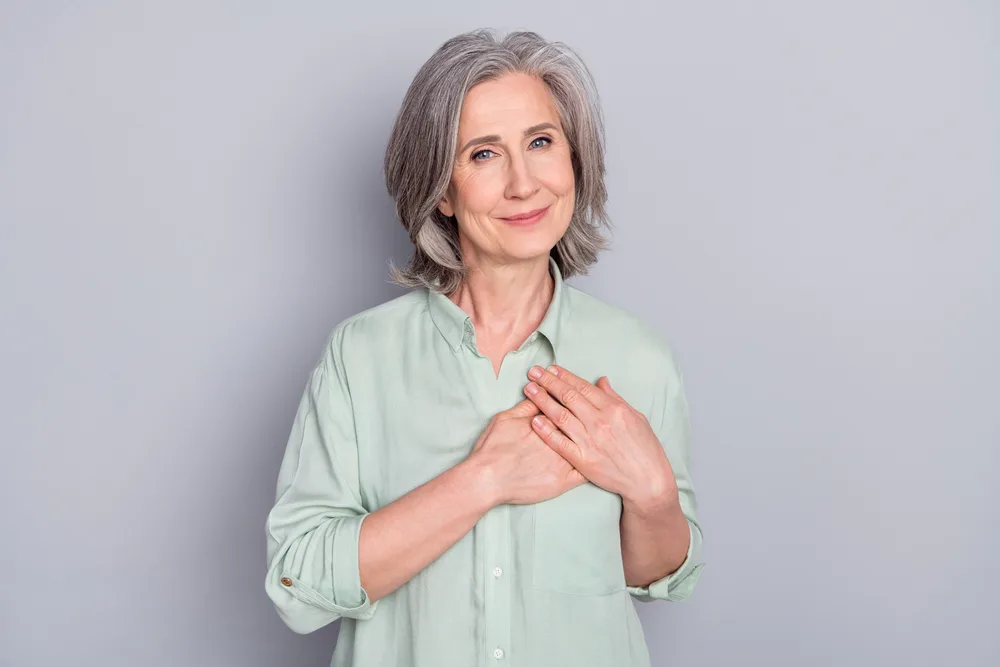 Carrie is a food writer and editor with more than 15 years of experience. She has worked for some of the biggest names in the food industry, including Bon Appétit, Food & Wine, and Martha Stewart Living.
As the Editor in Chief of IntroChicago.com, Carrie oversees all of the content on the site. She also manages the team of contributing writers and editors, who help to create delicious recipes, helpful tips, and informative articles that you'll find on the site.
A native of the Chicago area, Carrie is passionate about all things food. She loves trying new restaurants and experimenting with new recipes in her kitchen. She's also a graduate of the Culinary Institute of America, so she knows a thing or two about food!