Have you ever felt tired of topping your pancakes with maple syrup? Searching for a change from the same, monotonous taste? Then this blog is just for you.
Find out why people love adding maple syrup to their pancakes and explore the diverse range of alternatives that can take your pancake game to the next level.
Why Do People Put Maple Syrup on Pancakes?
For many people, maple syrup is synonymous with pancakes.
It is a classic topping and favored way to add sweetness and flavor to the stack of golden discs.
But have you ever stopped to wonder why?
The most likely explanation for using maple syrup on pancakes is due to its availability in early American kitchens.
Originating in Canada, Native Americans traded the sweet sap of the sugar maple tree to early settlers until those settlers learned how to weather sap themselves.
As the amount of available syrup increased, it eventually became common enough that it worked its way into recipes like pancakes and waffles.
Although commonly used, there are myriad alternatives that can be used as toppings or fillings for your pancakes beyond maple syrup.
From toppings spiked with alcohol or tea infusions, spiced honey or homemade marshmallow fluff, there's something everyone will enjoy.
7 Things to Put on Pancakes That Aren't Maple Syrup
Pancakes are a classic breakfast food that tastes great with a variety of toppings.
While it may be tempting to reach for the maple syrup every time, there are many unique and delicious ways to dress up your pancakes.
Here are seven tasty topping ideas to try on your next pancake breakfast.
1 – Honey
Honey is an excellent choice when it comes to considering toppings for your pancakes.
There are many varieties of honey that you can choose from, including clover, wildflower, orange blossom, blackberry, and manuka.
Each one has a unique flavor that is perfect for pairing with pancakes.
If you want to get extra fancy, try heating the honey in the microwave for a few seconds so that it drizzles more easily.
Pouring cold honey straight out of the bottle onto hot pancakes will cause it to solidify quickly.
However you wish to serve your honey-topped pancakes, they are sure to be delicious.
2 – Peanut Butter
Peanut butter might not seem like an obvious topping for pancakes, but if you think about it, it makes a lot of sense.
Peanut butter adds protein and healthy fats to your breakfast, plus its sweet taste pairs well with some pancake recipes.
Just spread a spoonful of peanut butter on top as you would any topping and enjoy.
You can also make a simple but delicious concoction by mashing together banana and peanut butter for a creamy topping that's perfect for banana pancakes (without the added sugar of syrup.
).
3 – Jam
Jam is a great alternative to maple syrup, with many more flavor options like raspberry, strawberry, blackberry and lemon curd.
With so many different flavors to choose from, you can get creative and experiment with different combinations.
Jam is especially good on pancakes that already have some fruit in them – just imagine apricot jam on blueberry pancakes or raspberry jam on banana pancakes.
It's definitely worth a try.
4 – Blueberry Syrup
Making a homemade blueberry syrup for pancakes is a simple and versatile way to enjoy fresh seasonal berries.
Start by heating 2 cups of fresh or frozen blueberries in a saucepan over medium-high heat, stirring regularly.
As the berries start to release their juices, mix together ½ cup of water with 1/3 cup of white sugar and 1 tablespoon of cornstarch and add it to the saucepan.
Simmer the mixture until thickened, stirring occasionally.
The syrup will thicken as it cools, but you can make the consistency thicker or thinner by adjusting the ratio of sugar and cornstarch use.
Once cooled, pour it over your favorite pancakes.
This sweet syrup can also be used as a topping for waffles or oatmeal as well.
5 – Whipped Cream
Whipped cream may seem like a surprising topping for pancakes, but it's definitely an option that can add a delicious twist to your breakfast.
To achieve the desired topping, use a hand mixer or whisk to beat heavy cream with some sugar until soft peaks form.
Top your pancakes with the whipped cream and then finish off with optional toppings such as berries, chocolate chips, nutmeg or a bit of caramel sauce.
You'll be surprised how good it tastes.
6 – Nutella
Nutella is a sweet, smooth spread made of hazelnuts, cocoa and milk.
It's a popular topping for pancakes in many countries around the world.
Just be sure to warm it if you're adding it on hot pancakes – it will become much more spreadable and easy to work with.
If you're looking for bacon-studded pancakes, consider adding bits of bacon onto the pancakes right before flipping and then use nutella as your topping for a nice sweet flavor – it's an irresistible combination.
7 – Fresh Fruits
One delectable alternative to maple syrup is to serve your pancakes hot off the griddle covered in fresh, sliced fruit.
A variety of different fruits look and taste great as a topping for pancakes-ranked from sweetest to least sweet, try bananas, blackberries, raspberries, mangoes or peaches.
For a sweeter presentation and more fresh sweetness, sprinkle some granulated sugar on top before serving.
Another tasty addition could be a fruit-based sauce such as a raspberry syrup or blueberry compote.
For extra decadence and flavor try sprinkling some freshly grated orange zest on top of the fruit before you dig in.
Conclusion
Adding maple syrup to pancakes is a classic combination that is loved around the world, but it can become tiring.
From savory to sweet, there are numerous alternatives that can add flavor and texture to your morning meal.
No matter what take on pancake topping you choose, there's sure to be something perfect for your taste buds.
So start by exploring some of these ideas, or get creative and make some pancake topping combinations of your own.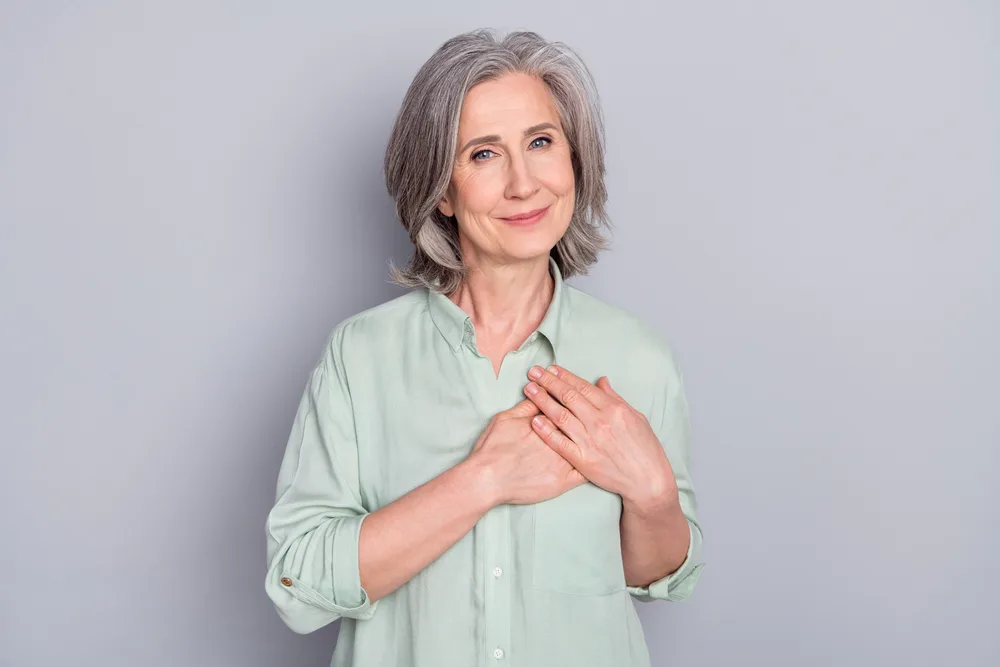 Carrie is a food writer and editor with more than 15 years of experience. She has worked for some of the biggest names in the food industry, including Bon Appétit, Food & Wine, and Martha Stewart Living.
As the Editor in Chief of IntroChicago.com, Carrie oversees all of the content on the site. She also manages the team of contributing writers and editors, who help to create delicious recipes, helpful tips, and informative articles that you'll find on the site.
A native of the Chicago area, Carrie is passionate about all things food. She loves trying new restaurants and experimenting with new recipes in her kitchen. She's also a graduate of the Culinary Institute of America, so she knows a thing or two about food!