Are you looking for delicious and healthy substitutes for mashed potatoes? You've come to the right place.
In this blog, we'll extensively explore five alternatives to mashed potatoes that are suitable for virtually anyone.
From cauliflower to sweet potatoes, there's something everyone can enjoy.
What's Mashed Potatoes?
Mashed potatoes are an incredibly flavorful and versatile side dish that is relatively easy to make.
The key to a good mashed potato is getting the right ratio of potato to liquid—too much liquid and they will become runny, too little and they will be dry and chalky.
You'll also want to add flavorings like herbs, spices, garlic, or dairy elements like buttermilk or cream cheese.
When mashing potatoes, use either a hand masher, stand mixer with a paddle attachment or immersion blender for the smoothest texture; you can use a food processor but often the blades will over-process them making them glue-like instead of fluffy.
The type of potatoes can also play a role in determining the texture —starchy potatoes like russets and Idaho produce fluffy mashed potatoes while waxy varieties like Yukon gold have more structure so ultimately produce a slightly moister mash but break down quicker.
For best results, always cook your potatoes in boiling salted water until they are fork tender; then drain before mashing.
Use hot milk or stock when mashing as it will help keep them warm while adding moisture; you can also substitute other liquids such as cream or even beer for added flavor nuances.
Finally season with salt, pepper and any complementary flavors (ex: herbs) of your choice — butter adds lots of flavor too if desired.
Follow these tips to achieve perfectly creamy mashed potatoes each time.
Be sure to experiment with your favorite seasonings and toppings for maximum flavor potential.
The 5 Best & Healthy Substitutes for Mashed Potatoes
Mashed potatoes are a classic favorite at dinner tables across the world.
They are tasty and comforting; however, for those looking for healthy alternatives to traditional mashed potatoes, there are plenty of options to choose from.
Here are five of the best healthy substitutes for mashed potatoes.
1 – Mashed Cauliflower
Mashed cauliflower is an excellent substitute for mashed potatoes as it can provide a similar creamy texture and flavor.
Cauliflower is packed with Vitamin C, Vitamin K, B6 and fiber, offering a lower caloric and higher fiber option for a side dish.
Like mashed potatoes, you can adjust the consistency of your mashed cauliflower by combining different amounts of milk, butter and spices to achieve the ideal texture and flavor.
For an extra boost of nutrients without an alteration in taste or texture, try adding cooked cabbage or carrots to the mix.
To make this side dish even easier to prepare, consider purchasing already prepared bags of frozen pre-washed cauliflower.
All that's required is steaming it before mashing.
2 – Mashed Parsnips
Mashed parsnips offer a mild, slightly sweet taste that is similar to mashed potatoes.
Parsnips are usually boiled and then blended for a creamy mashed potato-like recipe.
Unlike potatoes, these root vegetables are naturally low in calories and free of fat and cholesterol but still provide a good source of dietary fiber.
To make: Peel, cube and boil parsnips until soft (about 15 minutes).
Drain the water and add butter, salt, pepper and half-and-half if you like; blend or mash with a hand mixer until desired consistency.
Consider roasting some garlic cloves while the parsnips boil for even more flavor.
3 – Mashed Carrots
Mashed carrots are a delicious and healthy alternative to mashed potatoes.
This dish is especially great because you can use fresh, seasonal carrots or frozen carrots that have been cooked before mashing.
Carrots provide many health benefits, including being rich sources of antioxidants and vitamins (A, K, B1) and minerals (potassium, iron).
Plus, they are relatively low in calories.
When mashed along with garlic or onions, then lightly salted and peppered, mashed carrots offer a sweet flavor with an earthy undertone.
Typically cooked until tender and then mashed by hand or food processor with butter or olive oil to create a creamy consistency.
The possibilities for flavoring and garnishing this mash are endless; try adding other vegetables like celery root or parsnips for added color and flavor.
Garnish with herbs (such as parsley), toasted nuts, dried fruits and extra spices like cinnamon for a delicious finish.
4 – Mashed Rutabaga
Mashed rutabaga, which comes from a type of turnip, has a lovely buttery flavor and almost indistinguishable from mashed potatoes.
Boil chopped rutabaga in salted water for 20-25 minutes until fork tender.
Then, mash the cooked rutabaga with butter and milk, adding more liquid if necessary to reach desired texture.
Season with nutmeg or cayenne pepper as desired and you've got a delicious low starchy side dish to accompany any main course.
Rutabagas are also an excellent source of fiber and vitamins C & B6.
5 – Mashed Butternut Squash
Mashed butternut squash is a delicious and healthy substitute for mashed potatoes.
This vegetable has a creamy, smooth texture that makes it the perfect substitution for mashed potatoes.
Butternut squash is packed with Vitamin A, fiber, and other essential vitamins and minerals that are essential for overall health.
It's also low in calories, so you can enjoy it without worry about packing on extra weight.
When prepping your butternut squash for mashing, be sure to peel off the skin before cooking and mashing it.
To cook your squash, microwave or roast in the oven until tender and then mash with a potato masher or hand blender to get the desired texture.
Adding butter or olive oil during mashing will enhance the flavor and create a richer taste while still remaining relatively healthy.
Top with herbs like sage or rosemary to make sure you get great flavor with every bite.
Conclusion
Mashed potatoes are a classic side dish that most households enjoy.
However, if you're looking for a healthier alternative to the traditional mashed potatoes, there are a few options out there.
From mashed cauliflower to mashed rutabaga, there's something for everyone.
Whether you're trying to reduce carbs, add some extra nutrition to your meals, or just trying something different, these five healthy substitutes for mashed potatoes can give you the variety and nutrition your body needs without sacrificing any flavor.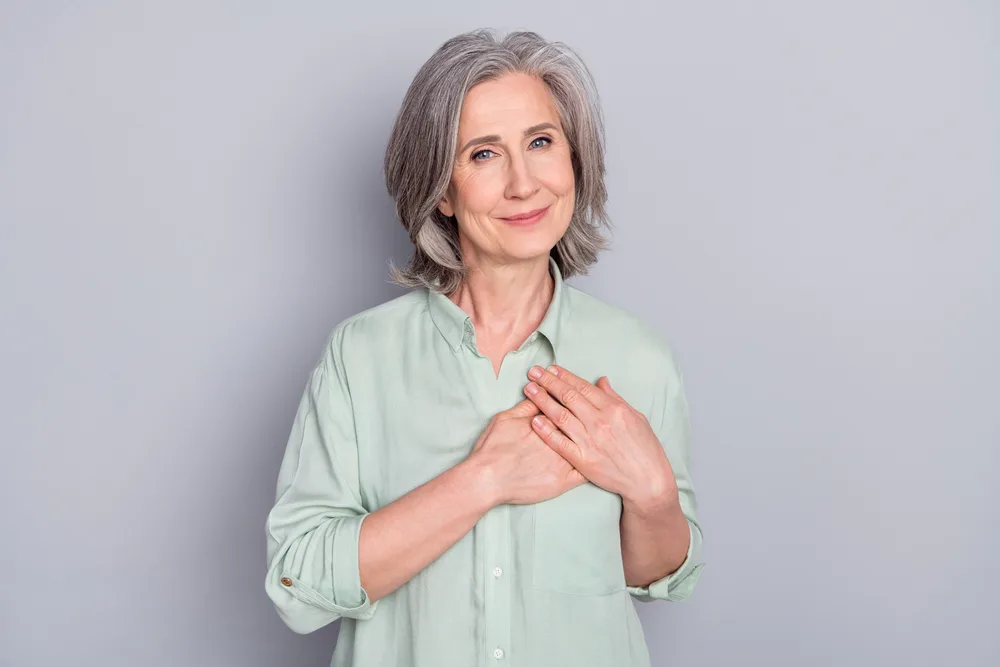 Carrie is a food writer and editor with more than 15 years of experience. She has worked for some of the biggest names in the food industry, including Bon Appétit, Food & Wine, and Martha Stewart Living.
As the Editor in Chief of IntroChicago.com, Carrie oversees all of the content on the site. She also manages the team of contributing writers and editors, who help to create delicious recipes, helpful tips, and informative articles that you'll find on the site.
A native of the Chicago area, Carrie is passionate about all things food. She loves trying new restaurants and experimenting with new recipes in her kitchen. She's also a graduate of the Culinary Institute of America, so she knows a thing or two about food!