Are you trying to figure out the perfect accompaniment for that delicious mesclun salad you just made? Well, look no further.
In this article, we provide a comprehensive guide on the five best dressings for mesclun salad.
From creamy caesar to tangy vinaigrette, all these recipes have been carefully curated and guaranteed to complement any salad.
We've broken down the details so all your decisions may be based entirely on taste, providing step-by-step instructions and flavor profiles so you can experiment with the dressing of your choice.
In addition, helpful tips are included in case you are looking to personalize each one.
Let us help you finish off your scrumptious salad like a pro.
Why Dressings Are Important for Mesclun Salad?
When it comes to choosing a delicious dressing for your mesclun salad, it's important to select one that will complement the various elements of the salad and enhance its flavor.
Salads are often dressed using oil and vinegar-based dressings, but there are other options available as well.
The naturally light flavor profile of mesclun salad pairs nicely with many different types of dressings.
The key is finding one that won't overpower the delicate flavors or textures found in a traditional mesclun salad.
Here are five options that we think make a great addition to any mesclun salad:
Vinaigrette: A classic oil and vinegar dressing combined with herbs like oregano, garlic and thyme adds bold flavor to your mesclun salad while still allowing its natural flavors to shine through.
Creamy avocado dressing: Avocado is creamy and rich, making it an ideal choice for adding richness to your salad without going overboard on fat or calories.
Honey mustard vinaigrette: Sweet and tangy honey mustard is always a crowd pleaser when added as an accent to lighter greens like those found in a mesclun blend.
Lemon herb yogurt dressing: Light yogurt mixed with fresh lemon juice, herbs and spices gives you cool creaminess with plenty of flavor.
Balsamic vinaigrette: Sweet balsamic vinegar is paired with fruity olive oil in this classic vinaigrette that can be enhanced further by adding fresh minced garlic or herb such as rosemary or sage.
No matter what type you choose, be sure not to overdo it – dressings can quickly become overbearing when too much is used.
Serve lightly tossed greens for maximum flavor balance between the lettuces and the dressing you choose for your mesclun mix.
Criteria for Choosing the Best Dressings
When selecting the best dressings for mesclun salad, it is important to consider a variety of factors such as flavor, texture, and color.
Additionally, you should take note of the type of ingredients in each dressing to see if they complement the greens in your salad.
When choosing a dressing for mesclun salad, start by considering the type of taste or flavor you want to add.
Consider if you prefer something tart and acidic from citrus fruits or maybe something creamy and rich from mayonnaise or sour cream-based dressings.
Moreover, taste preferences can naturally vary significantly and there are many options available – depending on how much seasoning you want in your salad.
Next, think about how the different textures will come together in terms of the overall mouthfeel and consistency.
Some dressings are thick while others are light, so make sure to pick one that works well with the other ingredients in your salad.
You may also decide to mix different dressings together for a unique blend.
Finally, choose a color that will enhance the look of your dish.
Dressing colors like beige or yellow might be too bland and easily lost amidst an array of green vegetables – whereas vivid colors like orange could brighten up any meal.
Really take into account all these criteria when picking out dressings for mesclun salads: flavor profile, texture preference, and visual presentation appeal.
5 Best Dressings for Mesclun Salad
Mesclun, which is a mix of baby lettuces, herbs and other greens, is a popular salad base for many meals.
To make the perfect mesclun salad, it's important to have the right dressing.
Here are five great dressing ideas that will help you get the most out of your mesclun salad dish.
1. Lemon Shallot Dressing
This homemade dressing is made with a combination of olive oil, minced garlic, fresh lemon juice, freshly diced shallots, Dijon mustard and honey for sweetness.
The perfect accompaniment to mesclun or any leafy green salad.
This dressing can be prepared ahead of time and will last up to one week when stored in an airtight container in the refrigerator.
To make this delicious dressing combine 3 tablespoons extra virgin olive oil, 1 tablespoon minced garlic, 1 tablespoon fresh lemon juice, 2 teaspoons finely diced shallots and 1 teaspoon Dijon mustard together in a small bowl.
Whisk together until emulsified then add 1 teaspoon honey and whisk until blended.
Pour over your favorite mesclun salad mix and enjoy.
2. Honey Balsamic Dressing
Honey balsamic dressing is an easy and delicious option for mesclun salads.
It's a popular dressing that pairs well with the wide variety of flavors found in mesclun salads.
This recipe combines honey, balsamic vinegar, olive oil, garlic, Dijon mustard, lemon juice and fresh oregano to give it complex flavor while still allowing the vegetables in the salad to be the star.
This dressing is a great way to add a vibrant pop of flavor to any mesclun salad.
The combination of honey and balsamic vinegar will bring out the sweet flavors of tomatoes and cucumbers while also enhancing earthy greens such as arugula.
The garlic elevates this dressing by providing a subtle kick while still allowing the other ingredients to shine through.
Finally, a squeeze of fresh lemon juice brightens it up with a hint of citrus acidity.
For those looking for an easy but elegant dressing for their next mesclun salad, try out this honey balsamic option.
It'll quickly become your go-to for all your favorite mesclun salads.
3. Blueberry Vinaigrette
A great way to enhance the flavor of mesclun salad is adding a flavorful vinaigrette.
Blueberry vinaigrette provides a sweet, tart contrast to the ingredients in the salad and it's quite simple to make.
To make this delicious dressing, you'll need:
½ cup blueberries.
2 tablespoons olive oil.
2 tablespoons balsamic vinegar.
1 tablespoon honey.
1 teaspoon Dijon mustard.
Salt and pepper, to taste.
Simply combine all of the ingredients in a blender or food processor and process until pureed.
Adjust salt and pepper to taste and refrigerate until ready to use.
Drizzle it over your mesclun salad for a delightful contrast of sweetness, tanginess and crunch – then enjoy.
4. Spicy Peanut Dressing
This Spicy Peanut Dressing is perfect for any mesclun salad.
This spicy dressing has the added flavor of sesame oil, ginger, and garlic.
The creamy peanut butter adds a nutty element to the dressing and adds depth to the flavors.
A great alternative to the more traditional vinaigrettes and mayonnaise-based dressings, this spicy peanut dressing goes great with a mesclun mix that includes lettuce, spinach, arugula, dandelion greens, mizuna, chervil, chard and other wild greens.
To adjust the level of spiciness in this dressing add more or less Sriracha based on your preference.
Allowing for a few minutes in the refrigerator before serving will also help gain the optimal flavor balance of spiciness in the dressing.
Add extra sesame oil and other ingredients if desired for added flavor elements or adjust proportions to match personal preference.
As with all dressings using freshly squeezed citrus juice is highly recommended for optimal flavor.
5. Champagne Vinaigrette
Champagne vinaigrette is the star of the show when it comes to mesclun salads.
Made with a combination of champagne vinegar and olive oil, this classic dressing packs a tart, acidic kick with just the right amount of sweetness—perfect for complementing delicate mesclun greens.
The recipe can be easily tweaked to include your favorite mustard or herbs for a personalized twist.
Just whisk together two parts champagne vinegar with one part extra-virgin olive oil and season with ½ teaspoon of sugar or honey, ¼ teaspoon salt and pepper.
Add an optional tablespoon of Dijon mustard and fresh herbs like thyme, oregano, parsley or basil to finish it off.
Whether you decide to go savory or sweet; this simple dressing can take your salad from ordinary to extraordinary in a matter of minutes.
Conclusion
We hope this guide has helped you find the best dressings for mesclun salad.
Making the perfect mesclun salad is a matter of finding the right balance of flavors to complement your greens and preferred ingredients.
Experiment with different dressings and ingredients to find your ideal combination.
No matter what dressing you choose, remember that less is more—just a few simple ingredients can make an unforgettable culinary experience.
You can even make your own unique version of mesclun salad by combining items like pepperoncini peppers, feta cheese and kalamata olives in addition to any or all of these dressings.
Combining different flavors, textures and colors can help you create the perfect salad every time, so don't be afraid to get creative.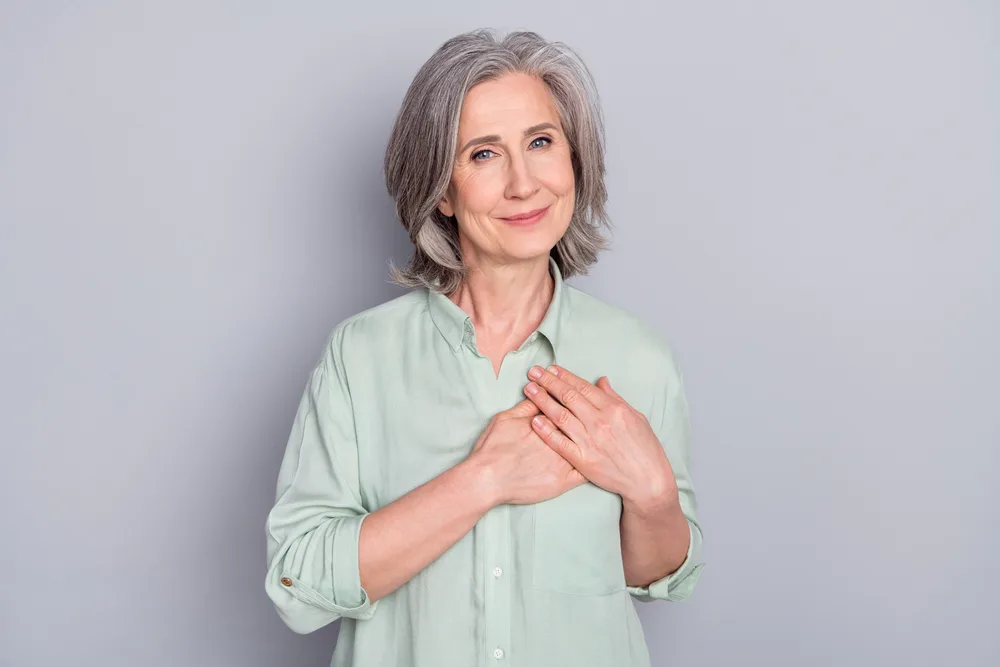 Carrie is a food writer and editor with more than 15 years of experience. She has worked for some of the biggest names in the food industry, including Bon Appétit, Food & Wine, and Martha Stewart Living.
As the Editor in Chief of IntroChicago.com, Carrie oversees all of the content on the site. She also manages the team of contributing writers and editors, who help to create delicious recipes, helpful tips, and informative articles that you'll find on the site.
A native of the Chicago area, Carrie is passionate about all things food. She loves trying new restaurants and experimenting with new recipes in her kitchen. She's also a graduate of the Culinary Institute of America, so she knows a thing or two about food!