Have you tasted the deliciousness of Nicoise Salad?
Everyone loves fresh ingredients with an exciting twist, that's why these five dressings for Nicoise Salad are sure to be a hit.
In this article, everything you need to know about each dressing is laid out for you, from the depths of their complexity and flavor to the necessary tips for making them.
Having said this, it can be confusing to choose which dressing would work best for your desired salad dish.
But don't worry; after reading through this article, you will have an array of options and ideas at your fingertips.
Get ahead on your Nicoise Salad recipe today and see which dressing is the perfect one for you.
Why Dressings are Important for Nicoise Salad?
Trying to create the perfect nicoise salad can be daunting, but all of your hard work is worth it, as dressings can really make or break this dish.
Dressings play an important role for the flavors and composition of a nicoise salad, allowing the ingredients to come together in a beautiful symphony of flavors.
In addition to adding a burst of flavor into the mix, dressing brings balance to the greens, fish and potatoes that are present in most nicoise salads.
With that said, it's highly recommended to select dressings wisely; olive oil based vinaigrettes work best with this dish since they blend nicely with the other ingredients.
Additionally, you want to make sure not to overwhelm the salad too much; simple dressings packed with high quality ingredients usually make for the best results.
So next time you are preparing a nicoise salad, think carefully about your choice of dressing and take the time to experience its impact on the finished product – trust us when we say it will be worth it.
Criteria for Choosing the Best Dressings for Nicoise Salad
With the abundance of dressing varieties for nicoise salad, it can be challenging to choose the best option.
Different dressings work differently with the ingredients, depending on their thickness and sweetness.
Here are a few criteria to consider when selecting a perfect dressing.
Firstly, make sure that the flavor of the dressing complements the taste of all the components in your nicoise salad.
This means considering how tangy or acidic the dressing is; if it's too strong it could overpower milder flavors like boiled eggs and potatoes.
Secondly, consider texture: oil-based vinaigrettes tend to hold their structure better than creamy dressings, so this should play into what flavors you select as well.
Finally, think about how versatile a particular dressing is – is there scope for experimenting with different salads or recipes? Doing so will give you enough opportunity to enjoy your nicoise salad at its best every time.
5 Best Dressings for Nicoise Salad
Nicoise salad is a classic Mediterranean dish that features a variety of colorful ingredients, including hard-boiled eggs, steamed green beans, tomatoes, salmon or tuna, anchovies, arugula and olives.
To make the finished salad truly special, it's important to choose the right dressing.
Here are five of the best dressings for a Nicoise salad:
1. Dijon Mustard Vinaigrette
One of the most popular dressings to top a Niçoise Salad is Dijon Mustard Vinaigrette.
It's light and tangy flavor bring out all the flavors and textures of a Niçoise, including the boiled potatoes, blanched green beans and cured anchovies.
To make a Dijon Mustard Vinaigrette you will need 3 tablespoons of freshly squeezed lemon juice, 2 tablespoons of Dijon mustard, 1 garlic clove minced, 6 tablespoons extra virgin olive oil and salt to taste.
Whisk together all ingredients except for the oil in a medium bowl until blended.
Slowly incorporate the oil into the mixture while whisking continuously until emulsified.
Taste for salt and adjust as needed.
2. Lemon Garlic Dressing
Lemon Garlic Dressing is an easy, flavorful dressing that complements a Nicoise Salad perfectly.
To make it, simply mix together 3 tablespoons of Whole Grain Mustard, 2 tablespoons of freshly squeezed Lemon Juice, 1/4 cup of Olive Oil and a generous pinch each of Garlic Powder and Salt.
Whisk together for about two minutes until the mixture becomes creamy and smooth.
You can also add a teaspoon of freshly chopped herbs like basil or thyme for added flavor and texture.
Serve this delicious dressing over your Nicoise salad and enjoy the bright flavors.
3. Classic Nicoise Dressing
Making a classic Nicoise dressing is simple and easy, and usually consists of the following ingredients: olive oil, Dijon mustard, minced shallot, capers, white wine vinegar, lemon juice (preferably freshly squeezed) and salt and pepper to taste.
The ratio of these ingredients is key; a good rule of thumb is 1 part vinegar to 4 parts oil.
Preparing the dressing in a jar with a tight lid also helps ensure maximum flavor as you can shake the ingredients together vigorously.
As an added twist, try adding freshly chopped parsley and dill for extra freshness.
When it comes to dressings for Nicoise salad, there's nothing quite like this traditional French recipe to bring out the best in all the fresh flavors.
4. Green Goddess Dressing
This is a classic interpretation of the traditional Green Goddess dressing, a delicious condiment made up of mayonnaise, anchovies, and herbs, such as tarragon and parsley.
The green colour also comes from fresh spinach leaves, which add a cool and creamy texture but don't overpower the greens.
It's a nice change from the usual vinaigrette dressings that can be found on supermarket shelves.
Green Goddess is an excellent condiment for Nicoise salad because it adds flavor without detracting from the traditional flavors associated with this dish.
By blending together mayonnaise, anchovies, spinach leaves, tarragon and parsley you get a robust dressing that complements the flavors of a Nicoise salad perfectly.
You can mix in some minced garlic or onion to give it an extra kick or reduce the fat content by replacing some of the mayonnaise with sour cream or Greek yogurt.
Regardless of how you customize it, this dressing will provide your Nicoise salad with an extra layer of flavor that will add to its allure.
5. Honey Lemon Vinaigrette
Honey Lemon Vinaigrette is a perfect dressing for Nicoise Salad.
This vinaigrette is quick and easy to make, and it adds a wonderful flavor to this classic dish.
The simple yet savory combination of honey, lemon juice, and olive oil brings out the natural flavors of the salad ingredients.
Be sure to season generously with salt and pepper for a delicious balance of sweet and savory flavors.
When you're ready to dress your salad, toss it lightly and enjoy.
Conclusion
The nicoise salad is a tasty dish that can be enjoyed as a light meal or side dish.
With the perfect dressing, it can be truly divine.
The dressings mentioned here are all simple to make and sure to elevate your nicoise salad.
Remember, experimentation is part of the fun when it comes to cooking.
Feel free to mix and match these recipes, adding ingredients or tweaking quantities until you find the flavor combination you love most.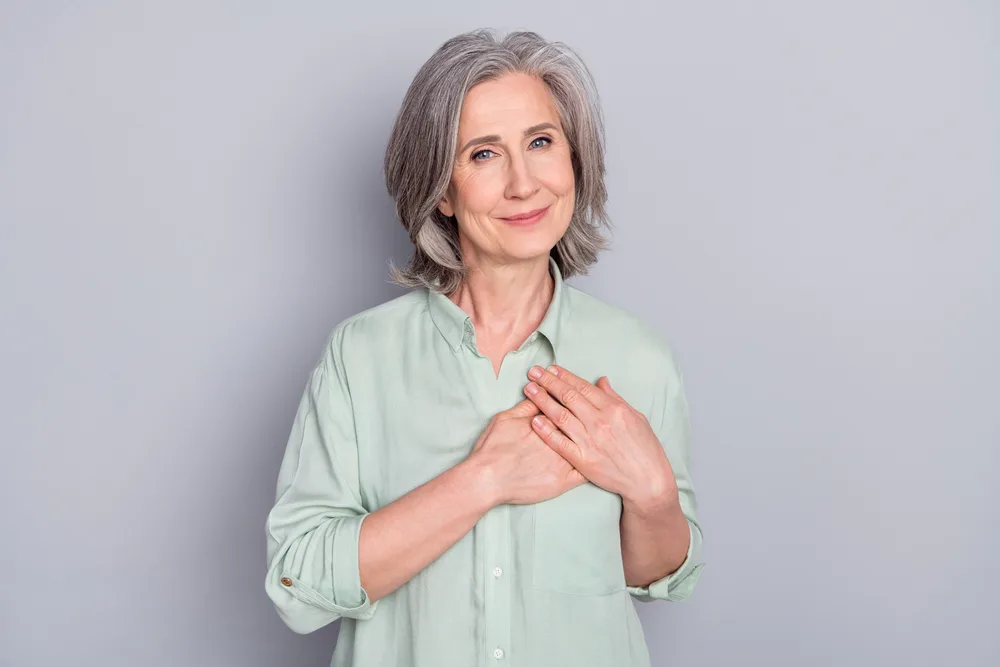 Carrie is a food writer and editor with more than 15 years of experience. She has worked for some of the biggest names in the food industry, including Bon Appétit, Food & Wine, and Martha Stewart Living.
As the Editor in Chief of IntroChicago.com, Carrie oversees all of the content on the site. She also manages the team of contributing writers and editors, who help to create delicious recipes, helpful tips, and informative articles that you'll find on the site.
A native of the Chicago area, Carrie is passionate about all things food. She loves trying new restaurants and experimenting with new recipes in her kitchen. She's also a graduate of the Culinary Institute of America, so she knows a thing or two about food!