Are you still scratching your head, wondering what to serve with the pork chops in your fridge?
Well, look no further! We know that it's a major challenge coming up with sides that pair well and truly complement the main dish.
And while there are multiple potential combinations out there, our list of twelve must-try side dishes is sure to offer some culinary inspiration.
From tasty roasted vegetables to flavorful sauces – we've got all the information you need for delicious recipes that will make mealtime something special each time!
What to Serve with Pork Chops? 12 Must-try Side Dishes
1. Roasted Sweet Potatoes
One of the best things about pork chops is that they are so versatile.
You can pair them with just about any type of side dish, and they will taste great.
But if you're looking for a truly special meal, then you need to try roasted sweet potatoes.
These potatoes have a lovely sweet flavor that pairs perfectly with the savory pork chops.
They also have a lovely crispy texture on the outside while being nice and soft on the inside.
It's the perfect combination.
To make this dish even more special, try topping it with some crumbled bacon and shredded cheese.
Then pop it under the broiler for a minute or two until everything is melted and bubbly.
2. Sautéed Spinach
Sautéed spinach is a classic side dish that can be enjoyed with pork chops or any other main course.
This dish is simple to make and only requires a few ingredients, but it can be elevated to create a truly unique and delicious experience.
The taste and texture of sautéed spinach are what makes it so popular.
The leaves are tender and have a slightly sweet flavor that is offset by the savory onions and garlic.
The dish can be made as spicy or as mild as you like, depending on your preferences.
There are a few tips that can help you elevate this dish and make it even more enjoyable:
Be sure to use fresh spinach if possible. Frozen spinach can also be used, but it will not have the same flavor or texture.
Don't be afraid to experiment with different herbs and spices. Adding a few red pepper flakes can give the dish a nice kick, or you could try adding some nutmeg for a more subtle flavor.
Be sure to cook the spinach until it is just wilted.
Overcooked spinach will lose its bright green color and become mushy.
Sautéed spinach is a versatile side dish that can be enjoyed with many different types of food.
Whether you're looking for something healthy to accompany your pork chops or simply want a delicious way to eat more vegetables, this dish is sure to please.
3. Crispy Roasted Brussels Sprouts
These are the perfect side dish for any meal, especially pork chops.
They are crispy on the outside and soft on the inside.
I personally love to add a little bit of garlic to mine for extra flavor.
To get the perfect crispy texture, you will want to roast your Brussels sprouts in a hot oven.
I like to start mine at 400 degrees Fahrenheit.
You will also want to make sure that they are nicely coated in oil so that they don't stick to the pan and become soggy.
I like to use olive oil, but you can really use any type of cooking oil that you have on hand.
Another great tip is to cut your Brussels sprouts in half before roasting them.
This helps them cook evenly and prevents them from becoming burnt on the outside while remaining raw in the center.
4. Garlic Mashed Potatoes
There are few things in life as comforting as a big bowl of mashed potatoes.
And while they may seem like a simple dish, there's actually a lot that goes into making the perfect mashed potatoes.
One of the most important ingredients is garlic.
Garlic adds a depth of flavor to mashed potatoes that can't be replicated with anything else.
It also has a slight sweetness that helps to balance out the savory taste of the dish.
The texture of garlic mashed potatoes is also incredibly smooth and creamy, making them an irresistible side dish.
If you're looking to take your garlic mashed potatoes to the next level, here are a few tips.
First, use roasted garlic instead of raw garlic for an even deeper flavor.
You can also add in some cream cheese or sour cream for an extra rich and creamy texture.
Finally, don't be afraid to experiment with different herbs and spices.
A little bit of rosemary or thyme can really elevate the flavors in this dish.
5. Baked Macaroni and Cheese
Forget the boxed mac and cheese; this homemade baked macaroni and cheese are so much better.
It's creamy, cheesy, and has the perfect amount of seasoning.
Plus, it's really easy to make. The key to good mac and cheese is all in the cheese.
You want to use a mix of sharp and mild cheeses for the best flavor.
I like to use cheddar, Gruyere, and Parmesan.
These all have different flavors that work well together.
Another important thing to consider is the texture.
You want your mac and cheese to be creamy but not too runny.
The best way to achieve this is to use a roux, which is a mixture of flour and butter that thickens the sauce.
Once you've got your sauce just right, it's time to bake it.
I like to put my mac and cheese in an oven-safe dish and top it with some extra grated cheese and breadcrumbs.
Then, I bake it until it's golden brown and bubbly.
6. Green Beans Almondine
If you're looking for a simple but delicious side dish to accompany your pork chops, look no further than green beans almondine.
This dish is made with just a few ingredients – green beans, butter, garlic, and almonds – but the flavors come together to create something truly special.
The key to making green beans almondine taste its best is to cook the green beans until they are tender but still have a slight crunch.
You don't want them to be overcooked and mushy.
The butter and garlic should also be cooked until they are fragrant but not burnt.
And, of course, the almonds should be toasted to bring out their flavor.
Use fresh green beans if possible. They will have a much better flavor than frozen or canned beans.
Cook the green beans in chicken or beef stock instead of water for an extra boost of flavor.
Add a pinch of red pepper flakes to the butter and garlic for a bit of heat.
Top the green beans with Parmesan cheese or lemon zest before serving.
7. Roasted Cauliflower with Parmesan Cheese
This dish is simple but oh-so-delicious.
The cauliflower is roasted to perfection, and the Parmesan cheese adds a beautiful depth of flavor.
The taste and texture of this dish are absolutely amazing.
The cauliflower is soft and fluffy, and the cheese gives it a lovely creamy taste.
It's also super easy to make.
Simply roast the cauliflower in the oven with some olive oil and garlic, then sprinkle over the Parmesan cheese.
There are a few things you can do to elevate this dish even further.
Firstly, you could try roasting the cauliflower with other aromatics like rosemary or thyme.
This will give the dish an even more amazing flavor.
Secondly, you could serve it with a dipping sauce on the side.
I love serving it with a simple balsamic vinegar and olive oil dip, but you could also try a tzatziki or pesto sauce.
8. Corn On The Cob
There's nothing quite like freshly cooked corn on the cob.
The sweet, juicy kernels are so delicious, and the texture is simply perfect.
This classic summer dish is always a hit, but there are a few things you can do to make it even better.
First of all, don't be afraid to add a little flavor to your corn.
A little butter and salt are always a good idea, but you could also try adding some herbs or spices.
Chili powder, smoked paprika, and cumin all go great with corn on the cob.
Another great way to elevate this dish is by grilling it.
Grilled corn on the cob has a beautiful smoky flavor that takes it to the next level.
Simply husk the corn, brush it with some oil, and throw it on the grill for a few minutes.
You'll be amazed at the difference it makes.
9. Summer Fruit Salad
Summer is the perfect time to enjoy a fruit salad.
With so many delicious fruits in season, there's no reason not to enjoy a big bowl of this refreshing dish.
The best part about a summer fruit salad is that it can be enjoyed as a light snack or a side dish to the main meal.
When it comes to taste and texture, a summer fruit salad should be both sweet and juicy.
The sweetness of the fruits will balance out the acidity of the dressing, while the juiciness will help keep the salad moist.
To make sure your salad has plenty of juice, be sure to use ripe fruits.
If they're not quite ripe yet, you can always add a little bit of honey or agave nectar to sweeten things up.
As for elevating this dish, there are endless possibilities.
Fresh herbs, like mint or basil, are always a nice addition.
You could also add some crumbled feta cheese or toasted nuts for some extra flavor and crunch.
Whatever you decide to add, just be sure not to overdo it – too many ingredients will take away from the freshness of the fruit salad.
10. Potato Salad
Potato salad is a classic dish that can be enjoyed in many different ways.
The great thing about potato salad is that it can be tailored to fit any taste.
Whether you like your potato salad creamy or chunky, there are endless possibilities when it comes to this dish.
One of the best things about potato salad is its versatility.
There are so many different ways to make this dish, which means that there is sure to be a version out there that everyone will enjoy.
If you're looking for a traditional potato salad recipe, you can't go wrong with the classic flavors of mayonnaise, mustard, and celery.
But if you're looking to switch things up, there are plenty of other options to choose from.
For example, you could add in some diced avocado for a creamy and flavorful twist.
Or, if you're looking for something a bit more substantial, you could add in some chopped bacon or crumbled feta cheese.
11. Caesar Salad
Caesar salad is a classic dish that is beloved by many.
The taste is savory and slightly tangy, with a creamy texture that is sure to please.
There are many ways to elevate this dish, but some simple tips include adding fresh herbs, using high-quality ingredients, and avoiding pre-made dressings.
One way to make Caesar salad even tastier is to add fresh herbs.
This can be done by sprinkling some chopped herbs on top of the salad or adding them to the dressing itself.
Some great options for herbs include basil, oregano, and thyme.
Another tip for elevating this dish is to use high-quality ingredients.
This includes using fresh Romaine lettuce, freshly grated Parmesan cheese, and homemade croutons.
Using these higher-quality ingredients will take the flavor of the dish up a notch.
Finally, avoid using pre-made dressings when making Caesar salad.
These often have artificial flavors and added preservatives that can alter the taste of the dish.
Instead, opt for making your own dressing with olive oil, lemon juice, garlic, anchovies, and Dijon mustard.
12. Coleslaw
Coleslaw is a classic side dish that goes well with pork chops, or really any dish for that matter.
This simple dish is made up of shredded cabbage and carrots and is usually dressed in a vinegar-based dressing.
The taste is tangy and slightly sweet, and the texture is crunchy and refreshing.
There are endless ways to elevate this dish.
For example, you could add some chopped apples or raisins for sweetness or use a different type of cabbage, like red cabbage, for a pop of color.
You could also add some shredded chicken or bacon for a heartier meal.
Conclusion
Pork chops are versatile meat that can be cooked in a variety of ways and paired with a number of different side dishes.
In this blog post, we have provided 12 must-try side dishes that are sure to complement your pork chops perfectly.
We hope you find this information helpful and that it inspires you to try something new the next time you cook pork chops.
Be sure to let us know what side dish you paired with your pork chops and how it turned out in the comments below.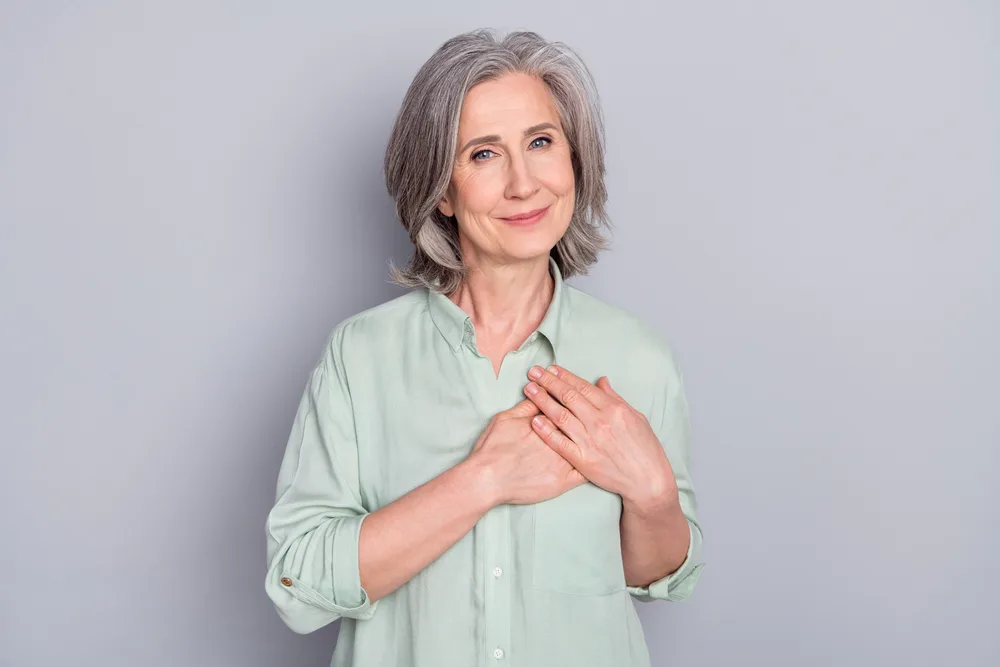 Carrie is a food writer and editor with more than 15 years of experience. She has worked for some of the biggest names in the food industry, including Bon Appétit, Food & Wine, and Martha Stewart Living.
As the Editor in Chief of IntroChicago.com, Carrie oversees all of the content on the site. She also manages the team of contributing writers and editors, who help to create delicious recipes, helpful tips, and informative articles that you'll find on the site.
A native of the Chicago area, Carrie is passionate about all things food. She loves trying new restaurants and experimenting with new recipes in her kitchen. She's also a graduate of the Culinary Institute of America, so she knows a thing or two about food!