If you're looking for a healthy and delicious alternative to oatmeal, you've come to the right place.
Quinoa flakes offer a nutritional boost, but what if they're not an option?
Discover five quinoa-based alternatives you can enjoy, including gluten-free options.
You don't have to miss out on the nutritious benefits of quinoa flakes.
What are Quinoa Flakes?
Quinoa or 'goosefoot' is an annual grain-like crop grown primarily for its edible seeds and found in South American countries such as Bolivia and Peru.
Quinoa flakes are essentially "fast-cooking" quinoa.
The seeds are milled, heated and pressed into flakes, and then dried or dehydrated.
This handy form of quinoa makes it easy to add nutrition to any recipe without having to cook your quinoa from scratch as it typically takes only 5 minutes to prepare.
That also makes it super handy for breakfast porridge, smoothies and snacks like granola bars or trail mix where you want the convenience of being able to cook it quickly but still getting the nutrition from using whole grains like quinoa.
Here are some other ways you can use quinoa flakes:
As a thickener in soups and stews instead of using flour.
In place of oats for a hot breakfast cereal if you want more protein than oats would give.
As an alternative for hot cereal like oatmeal or cream of wheat.
To add bulk to baked goods including breads, muffins and cookies.
As a topping on salads or yogurt parfaits in place of crunchy nuts or granola cereals.
In smoothies as an alternative texture which contains good protein content.
In addition to its nutritional value, another benefit of using quinoa flakes is its versatility — there really is no limit to how you can use them: add them raw into your baking recipes alongside other grains; bake with them; stir them into yogurt for a light lunch; roll up energy balls with nut butter instead of oatmeal; create a vegan version of the Caribbean staple 'coo coo' – the possibilities are infinite.
5 Best Quinoa Flakes Substitutes to Consider
However, if you're unable to purchase quinoa flakes, there are suitable substitutes you can find in stores or online that have similar nutrition benefits.
Before making changes to your original recipe, familiarize yourself with these top five quinoa flakes substitutes:
1 – Rolled Oats
Rolled oats are one of the most popular and widely used breakfast food staples and can make a great substitute for quinoa flakes.
They have a mild, almost nutty flavor and a soft, chewy texture.
While they don't have quite the same nutritional levels as quinoa flakes do, they are still a good source of complex carbohydrates and soluble dietary fiber.
Rolled oats can be enjoyed in many different ways such as oatmeal porridge, granola bars, muesli and more.
To make your own quinoa flakes with rolled oat substitute you'll need to pulse rolled oats in a food processor until they reach the desired texture.
2 – Cooked Barley
Barley is a healthy and affordable grain.
It's been part of the human diet since ancient history, and provides numerous vitamins and minerals beneficial to overall health.
It also contains dietary fiber, which helps with digestion as well as maintaining a healthy heart.
Cooked barley can be used as a quinoa flakes substitute in several recipes, although it does have its own distinct flavor.
To get the best result when using cooked barley instead of quinoa flakes, you will want to prepare it ahead of time so that it has an opportunity to absorb other flavors and soften up a bit.
Boiled barley can also work, although for some dishes the cooked option will yield better results.
3 – Buckwheat
Buckwheat is a pseudocereal, not technically a grain related to wheat but a variant of rhubarb and has been an important part of the human diet for centuries.
Rich in dietary fiber, B vitamins, and minerals like magnesium, copper, and phosphorus, it offers a range of health benefits.
Its small amount of fat makes it a good source of polyunsaturated fatty acids.
Buckwheat has been used as both food and medicine since ancient times.
When it comes to texture, buckwheat consists mainly of fibrous carbohydrate which makes it chewier than quinoa flakes.
Buckwheat groats have slightly different properties in terms of absorption; they tend to absorb less liquid resulting in a firmer texture.
One nice advantage is that unlike quinoa flakes, it doesn't require any heat treatment or soaking for cooking or baking purposes.
Simply add buckwheat groats to your recipes for an added fiber boost.
4 – Cooked Couscous
Couscous is a type of fine pasta made from semolina flour.
It can be eaten both hot and cold, so it's a great substitute for quinoa flakes in both savory dishes and salads.
Couscous cooks quickly; just add boiling water, cover and let stand for 5 minutes before fluffing with a fork.
The resulting texture is similar to quinoa flakes.
The flavor won't be the same though; couscous does bring its own mild nutty taste to your dish.
Keep in mind that if you're planning to use couscous as a substitute for quinoa flakes, you'll want to buy the pre-cooked variety rather than raw; otherwise, it won't have the desired texture or finished look after cooking.
5 – Millet Flakes
Millet flakes are one of the most versatile and nutritious alternatives to quinoa flakes, with a good amount of Vitamin B, minerals, and dietary fiber.
They are prepared in a similar way to quinoa flakes – by lightly pressing then roasting the grain – and they have a mild flavor and a soft texture that is slightly crunchy.
Millet flakes may be used as an alternative to quinoa flakes in recipes such as breads, muffins, and oatmeal dishes or as a tasty cereal on their own.
Additionally, due to their neutral flavor and light coloration, millet flakes make excellent toppings for salads, yogurt bowls, smoothie bowls, and other breakfast dishes.
Conclusion
Quinoa flakes are an incredibly versatile and tasty alternative to oatmeal and other breakfast grains.
They offer a nutritious vegan breakfast option that is loaded with protein, fiber and healthy fats, while lacking in carbohydrates.
For those looking for an alternative to quinoa flakes, here are five of the best substitutea.
In conclusion, those who follow a vegan diet or those looking for an alternative to oatmeal won't need to look any further than these five excellent substitutes for quinoa flakes.
Each one offers a variety of nutrition benefits but also delivers on flavor.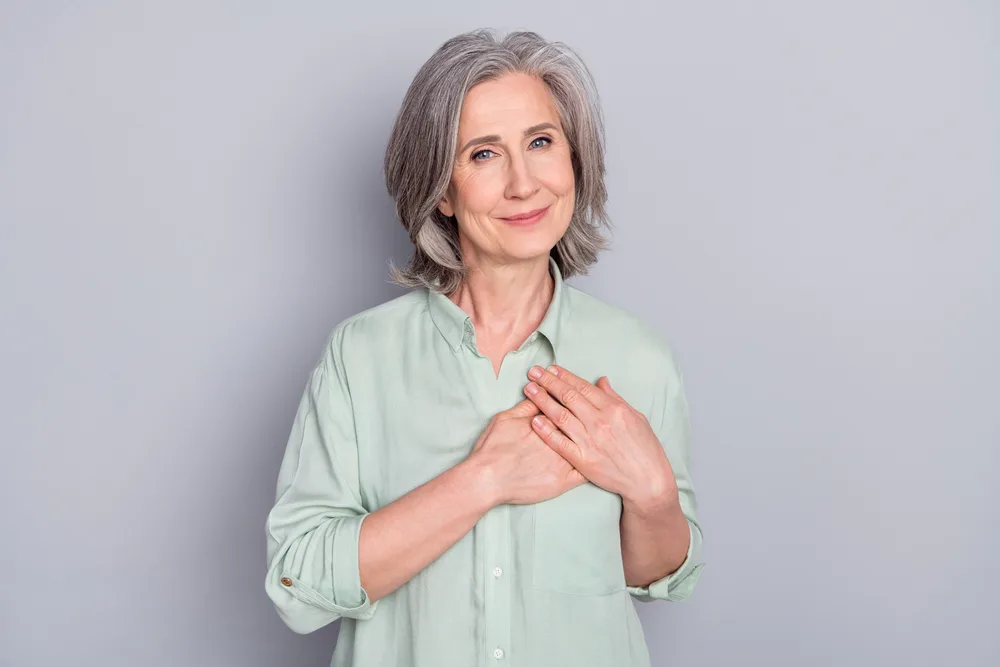 Carrie is a food writer and editor with more than 15 years of experience. She has worked for some of the biggest names in the food industry, including Bon Appétit, Food & Wine, and Martha Stewart Living.
As the Editor in Chief of IntroChicago.com, Carrie oversees all of the content on the site. She also manages the team of contributing writers and editors, who help to create delicious recipes, helpful tips, and informative articles that you'll find on the site.
A native of the Chicago area, Carrie is passionate about all things food. She loves trying new restaurants and experimenting with new recipes in her kitchen. She's also a graduate of the Culinary Institute of America, so she knows a thing or two about food!