Are you looking for the perfect sides to serve with your favorite ribs recipe?
Whether you're planning a dinner party or just want to find something new and delicious to enjoy, there are many options out there that go great with ribs.
From classic potato salads and baked beans, to unexpected flavor combinations like roasted broccoli rabe and cheesy polenta, it can be hard to decide which side dishes will represent your meal.
To help navigate this perplexing decision-making process, we've rounded up twelve unique but crowd-pleasing selections that pair particularly well with everyone's favorite finger-licking fare.
Read on for ideas no one ever thought they'd dream of matching with their baby back pork!
What to Serve with Ribs? 12 Must-try Side Dishes
1. Coleslaw
Coleslaw is a dish that is often overlooked, but it shouldn't be.
This dish is the perfect balance of creamy and crunchy, and it can be easily elevated to fit any occasion.
When it comes to taste, coleslaw is slightly acidic with a creamy texture.
The best way to describe it would be "tangy".
The main ingredients in coleslaw are cabbage and mayonnaise, which are both very versatile.
You can add different herbs and spices to change up the flavor or keep it simple with just salt and pepper.
As for tips on elevating this dish, one easy way is to add in some shredded carrots.
This will give the coleslaw a bit of sweetness and color.
You could also switch out the mayonnaise for a vinaigrette if you're looking for something lighter.
2. Potato Salad
When it comes to summer BBQs, there are a few key dishes that always come to mind.
One of those is potato salad. This dish is the perfect accompaniment to ribs, chicken, or even just a burger off the grill.
Potato salad is usually pretty simple, consisting of potatoes, mayo, eggs, and some chopped-up veggies.
But there are ways to elevate this dish and make it even more delicious.
One way to do this is by adding some unique flavors to the potato salad.
Instead of using regular mayonnaise, you could try using a flavored one like chipotle or Sriracha mayo.
This will give the salad an extra kick that everyone will love.
You could also add in some crumbled bacon or chopped-up avocado for extra flavor and creaminess.
Another way to make your potato salad stand out is by changing the texture.
Instead of using diced potatoes, you could try grating them or even spiralizing them into noodles.
This will give the salad a completely different feel and make it even more interesting to eat.
3. Baked Beans
Baked beans are a great side dish to pair with ribs.
They are hearty and filling but also have a lot of flavors.
The best part about baked beans is that they are easy to make and can be made ahead of time.
When it comes to taste, baked beans are sweet and savory.
They are also slightly acidic, which helps to balance out the flavors of the dish.
The texture of baked beans is firm but creamy.
There are a few things you can do to elevate your baked beans dish.
First, add some bacon for extra flavor.
Second, use a good quality BBQ sauce.
Third, add some chopped onions or green peppers for extra crunch.
4. Macaroni and Cheese
Macaroni and cheese is a classic dish that can be enjoyed by people of all ages.
It's a simple dish that can be made in just a few minutes, but it's also a dish that can be elevated to make it even more delicious.
The key to great macaroni and cheese is all in the cheese.
Choose a good quality cheese that has a strong flavor.
Sharp cheddar is always a good choice, but you could also try a gouda or Parmesan.
The key is to use a cheese that will give the dish a lot of flavors.
Another way to elevate your macaroni and cheese is to add some extra ingredients.
A few diced tomatoes or some chopped green onions can add a lot of flavor to the dish.
You could also try adding some cooked bacon or sausage.
Whatever you decide to add, just make sure that it complements the flavors of the cheese.
5. Roasted Sweet Potatoes
Roasted sweet potatoes are a simple, yet delicious side dish.
They are the perfect balance of sweet and savory, and their creamy texture pairs well with almost any main course.
To roast sweet potatoes, simply preheat your oven to 400 degrees Fahrenheit.
Cut your sweet potatoes into even slices, and spread them out on a baking sheet.
Drizzle with olive oil and season with salt and pepper.
Roast in the oven for 25-30 minutes, or until they are tender and slightly browned around the edges.
There are endless ways to elevate this dish.
For example, you could top your roasted sweet potatoes with a dollop of Greek yogurt and some chopped green onions.
Or, mix things up by adding some spice with a sprinkle of chili powder or cumin.
6. Corn On The Cob
There's nothing quite like fresh corn on the cob in the summer.
The sweetness of the corn paired with the crunch of the kernels is a perfect combination.
Plus, it's so easy to make.
Simply boil or grill the ears of corn, and you're good to go.
If you're looking to elevate your corn on the cob game, here are a few tips.
First, try adding some butter or cream cheese to the mix.
This will add richness to the dish that is simply divine.
Another way to switch things up is to add some spice to your corn.
Try sprinkling on some chili powder or cumin for a bit of flavor.
You could also try topping your corn with some shredded cheese or crumbled bacon.
7. Grilled Vegetables
There's something about grilled food that just makes it taste better.
Maybe it's the smoky flavor or the fact that grilling brings out the natural sweetness in vegetables.
Either way, grilling vegetables is a great way to elevate your dish.
One of the best things about grilled vegetables is the variety of textures and flavors you can get.
From crispy edges to soft and succulent centers, there's something for everyone.
And with so many different vegetables to choose from, you can really mix things up and create a unique dish every time.
Preheat your grill before adding any vegetables. This will help them cook evenly and prevent them from sticking to the grate.
Cut your vegetables into even pieces, so they cook evenly. You don't want anyone getting stuck with a raw piece of broccoli.
Use a little bit of oil to help prevent sticking and promote browning. Just be careful not to use too much or your vegetables will end up greasy.
Season your vegetables with salt, pepper, and any other spices you like. This will give them an extra flavor that will really stand out when grilled.
Grill over medium heat, so the vegetables have time to cook through without burning. Keep an eye on them, so they don't overcook.
Remove from grill and enjoy.
8. Watermelon
Who doesn't love watermelon? This refreshing fruit is the perfect summertime snack.
But did you know that watermelon can also be used in savory dishes? That's right – watermelon is not just for eating plain or in a fruit salad.
This versatile fruit can be used to add a unique flavor to your next meal.
Watermelon has a light, sweet flavor that pairs well with other ingredients.
It is also very juicy, making it a great addition to any dish.
The flesh of the watermelon is firm but tender, and the seeds can either be eaten or removed.
If you're looking to elevate your next dish, try adding watermelon to it.
Watermelon can be used in savory salads, main courses, and even desserts.
When choosing a watermelon, look for one that is heavy for its size and has a dull exterior.
Avoid watermelons with bruises or blemishes, as these may indicate that the fruit is overripe.
9. Peach Cobbler
There's nothing quite like a peach cobbler fresh out of the oven.
The warm, sweet peaches paired with the flaky, buttery dough are absolutely heavenly.
And when topped with a scoop of vanilla ice cream? Forget about it.
If you're looking to take your peach cobbler game up a notch, here are a few tips.
First, opt for fresh peaches whenever possible.
There's no comparison in terms of taste and texture.
Second, add a bit of spice to the cobbler filling by adding a pinch of cinnamon or nutmeg.
Trust me; it makes all the difference.
Finally, don't be afraid to get creative with your topping.
A crumb topping made with oats, brown sugar, and pecans is always a good idea.
10. Strawberry Shortcake
Strawberry shortcake is a classic dessert that can be enjoyed any time of year.
This dish is typically made with a light and fluffy biscuit or cake, fresh strawberries, and whipped cream.
The sweetness of the strawberries pairs perfectly with the rich cream, making for a delicious and decadent treat.
One of the best things about strawberry shortcake is that it can be easily elevated to fit any occasion.
For a more sophisticated take on the dish, try using a shortcake made with buttermilk or sour cream.
Top with fresh berries that have been macerated in sugar for a bit, and finish with a dollop of mascarpone cheese or crème Fraiche.
If you're looking for something a bit lighter, use angel food cake or pound cake instead of the biscuit or shortcake base.
Top with fresh berries and whipped cream sweetened with a bit of honey.
11. Vanilla Ice Cream
There's nothing quite like a classic bowl of vanilla ice cream.
This flavor is simple yet so delicious and versatile.
Whether you're eating it on its own or using it as a topping for your favorite dessert, vanilla ice cream is always a good choice.
One of the best things about vanilla ice cream is that it has a very smooth and creamy texture.
The flavor is also very rich and sweet but not too overwhelming.
Vanilla ice cream is the perfect balance of flavors, and it goes well with so many different dishes.
If you want to elevate your vanilla ice cream dish, try adding some fresh fruit or a drizzle of chocolate sauce.
You can also top it with whipped cream or sprinkles for an extra special treat.
12. Barbecue Sauce
Barbecue sauce is a classic condiment that can elevate any dish.
It has a bold and savory flavor that is perfect for ribs.
The sauce is also thick and sticky, which helps it adhere to the meat.
There are endless ways to enjoy barbecue sauce.
You can use it as a dipping sauce, or you can slather it on your ribs before grilling.
You can also use it as a finishing sauce, and brush it on your ribs after they're cooked for an extra layer of flavor.
Conclusion
So there you have it: 12 delicious side dishes that are perfect for ribs.
No matter what your preference, there's sure to be a dish on this list that you'll love.
So next time you're looking for the perfect sides to serve with your ribs, be sure to give these a try.
And if you have any other suggestions, be sure to let us know in the comments.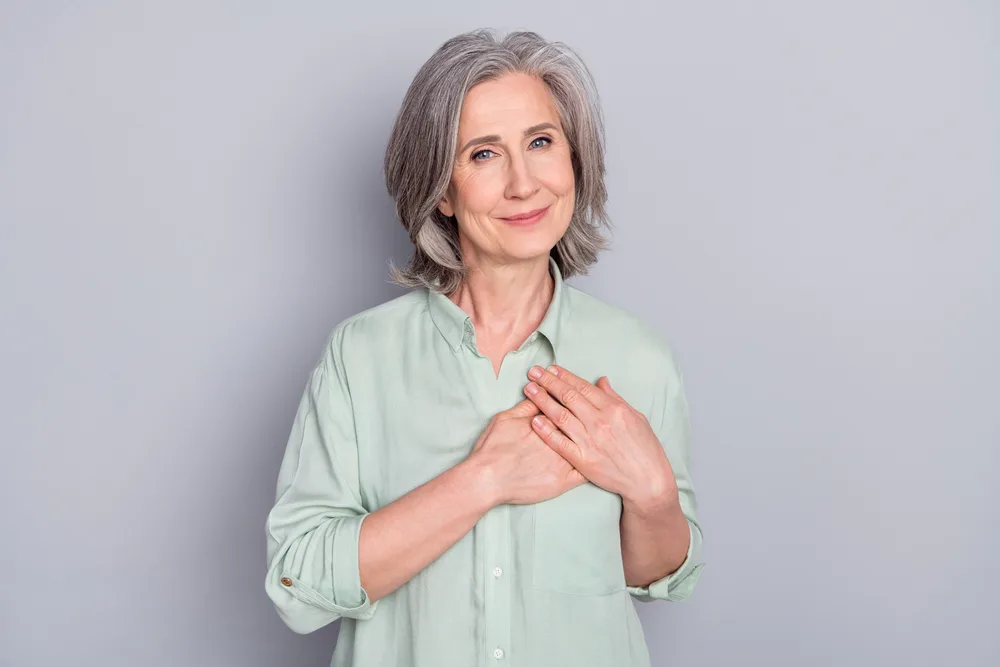 Carrie is a food writer and editor with more than 15 years of experience. She has worked for some of the biggest names in the food industry, including Bon Appétit, Food & Wine, and Martha Stewart Living.
As the Editor in Chief of IntroChicago.com, Carrie oversees all of the content on the site. She also manages the team of contributing writers and editors, who help to create delicious recipes, helpful tips, and informative articles that you'll find on the site.
A native of the Chicago area, Carrie is passionate about all things food. She loves trying new restaurants and experimenting with new recipes in her kitchen. She's also a graduate of the Culinary Institute of America, so she knows a thing or two about food!