Have you ever been confused about what sauce goes with hush puppies?
It only takes one wrong choice to throw off an entire meal.
Well not to worry, here are nine tasty options to give your order a special kick.
Everything you need to know about the article, from various recipes that range from tangy and cool, to sweet and spicy.
These tantalizing sauces will easily turn a mundane hush puppy dish into a tantalizing meal that will leave your guests begging for more.
So get ready for an exciting exploration of flavor that's sure to please.
What Sauce Goes with Hush Puppies? 9 Tasty Options
Hush puppies are deep-fried balls of cornbread batter served as both a side and appetizer.
They're a staple in the Southern United States, and when enjoyed with the right sauces, they can be even tastier.
With that in mind, let's take a look at nine tasty sauces that are guaranteed to be amazing additions to your hush puppies.
1. Ketchup
Although ketchup is a classic favorite, it's also one of the most versatile sauces for hush puppies.
It's got a mild flavor and sweetness, with lots of umami flavor.
It's easy to find, which makes it a great option if you need to whip something up quickly.
Plus, there are many varieties of ketchup available so you can choose one that suits your palate.
2. Barbecue Sauce
Barbecue sauce can bring a smoky depth and sweetness to hush puppies.
It will also give them a glossy sheen and provide subtle tangy and sweet notes.
If you choose to serve barbecue sauce as an accompaniment for your hush puppies, consider pairing it with original-flavored or buttery hush puppies for an even more flavorful combination.
For an easy way to make your own delicious homemade barbecue sauce, start by mixing ketchup, maple syrup, garlic powder, and smoked paprika in a large bowl until they are fully combined.
Then add freshly squeezed lemon juice and Worcestershire sauce to the mix before stirring well until the ingredients have reached your desired consistency.
Finally, season with salt & pepper as needed before serving with warm hush puppies.
Enjoy.
3. Honey Mustard
Honey mustard sauce is a classic accompaniment to hush puppies.
This tangy and sweet sauce is easy to make and can be adjusted to meet your preferences for sweet or tangy.
To make honey mustard sauce, combine equal parts mayonnaise and honey mustard, adding sugar to taste if desired.
Another option is to mix a few tablespoons of yellow prepared mustard with honey.
For a kicked-up version, try mixing horseradish into the honey mustard for extra spice.
Serve this creamy pairing with crispy-on-the-outside, fluffy-on-the-inside hush puppies for a southern style treat.
4. Ranch Dressing
Ranch dressing is a classic topping that goes well with many foods, including hush puppies.
The creamy, savory dressing tastes great when paired with the light and crunchy texture of the hush puppies.
To make your own ranch dressing, mix together mayonnaise, sour cream, buttermilk, and herbs such as chives and parsley.
You can also add spices like garlic powder, onion powder, and dill for extra flavor.
If you don't have time to make your own ranch dressing from scratch, store-bought versions are widely available in grocery stores.
Serve the ranch dressing atop your hush puppies for a savory treat.
5. Remoulade
Remoulade is a type of sauce from France that typically includes mayonnaise, mustard, capers, gherkins (small pickles), anchovies, garlic, and herbs like parsley, tarragon and chives.
The flavor is zesty, creamy and a bit tangy — perfect for pairing with hush puppies.
It's also a great condiment for fish and seafood dishes or on sandwiches.
To make your own remoulade sauce at home just mix all the ingredients together until you have a creamy sauce.
Enjoy this spicy yet cooling condiment with all your favorite seafood dishes.
6. Hot Sauce
Hot sauce is a must-have condiment for hush puppies.
The punch of heat complements the light and crispy texture of the fried balls.
From mild garlic-based sauces to fiery creations, there are plenty of options to choose from — or you can make your own.
Try out some of these hot sauces for your next hush puppie accompaniment.
Tabasco.
Louisiana Hot Sauce.
Sriracha.
Texas Pete Hot Sauce.
Habanero Hot Sauce.
Cholula Hot Sauce.
Tapatio Salsa Picante.
Crystal Hot Sauce.
Frank's RedHot.
7. Honey
Honey is a common table condiment and can be used as a perfect accompaniment to hush puppies.
Honey is a sweet and syrupy treat, and its flavor pairs especially well with hush puppies.
Try drizzling some honey over the hush puppies to give them that bit of sweetness they need.
If you want something a little spicier, add some hot sauce or cayenne pepper to balance out the honey's sweetness.
When choosing honey, look for local sources produced by a trusted beekeeper or apiary; local honey will be tastiest due to the varied flowers your buzzing friends collected it from.
8. Maple Syrup
The eighth sauce that goes perfectly with hush puppies, is maple syrup.
Maple syrup provides a sweet and creamy finish and adds a hint of sweetness to the salty hush puppies.
It also works well as an accompaniment to almost any seafood dish.
To make this sauce more flavorful, mix it with some melted butter and a pinch of salt.
Spread the mixture over the hush puppies prior to serving for an indulgent experience.
9. Chocolate Sauce
Chocolate sauce may seem like an odd pairing for hush puppies, but it's a surprisingly delicious combination – especially if you make your own chocolate sauce.
For a truly decadent experience, dress up your hush puppies by dipping them in melted semisweet chocolate chips and a bit of cream or coconut milk.
Adding sliced almonds or ground nuts brings an additional dimension of texture to this delightful sweet and savory combo.
For an added touch of indulgence, garnish the plate with whipped cream and more chopped nuts.
Conclusion
For a salty, savory treat, nothing beats a warm hush puppy and the perfect sauce to dip it in.
Whether you're looking for something classic or something completely new, there are several options when it comes to sauce choices.
We've listed 9 popular options below so that you can find the perfect sauce for your hush puppies.
Whether you choose one of these sauces or come up with something entirely new, now you know what goes with hush puppies – deliciousness all around.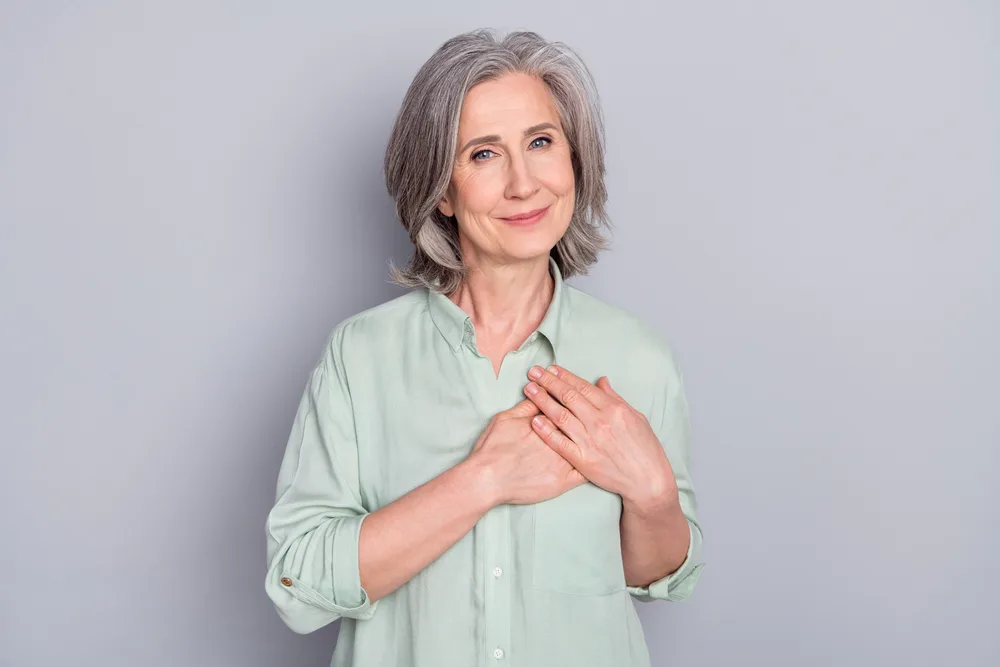 Carrie is a food writer and editor with more than 15 years of experience. She has worked for some of the biggest names in the food industry, including Bon Appétit, Food & Wine, and Martha Stewart Living.
As the Editor in Chief of IntroChicago.com, Carrie oversees all of the content on the site. She also manages the team of contributing writers and editors, who help to create delicious recipes, helpful tips, and informative articles that you'll find on the site.
A native of the Chicago area, Carrie is passionate about all things food. She loves trying new restaurants and experimenting with new recipes in her kitchen. She's also a graduate of the Culinary Institute of America, so she knows a thing or two about food!