Tortilla chips are an essential ingredient in many dishes, and it's easy to understand why they are so popular.
They are crunchy, full of flavor, and most importantly, they are versatile – able to be used in a broad range of Mexican, Latin American, and Spanish cuisine.
But what if you don't have tortilla chips for a recipe? Not to worry – we have compiled a list of the best substitutions for tortilla chips that you can use in any recipe.
From flatbreads to even boiled potatoes, here is our guide on the 5 BEST substitutes for tortilla chips that will provide the same crunch and taste but with a different twist.
So let's begin.
What's Tortilla Chip?
Tortilla chips are a popular snack food around the world.
They are made from corn or wheat tortillas that have been cut into triangle shapes and then fried or baked until they are crispy.
Tortilla chips are often served with dip, salsa, guacamole, and other Mexican-inspired dishes.
They can also be used to make nachos and other recipes that call for the crunchy texture of tortilla chips.
How to Make and Serve Tortilla Chips?
Tortilla chips are small, triangle-shaped chips made primarily from corn or flour tortillas.
Though there is no universal definition, the chips are usually lightly fried or baked and may contain flavorings such as salt, garlic powder, and chili powder.
They are often served as a snack, particularly with dips such as salsa, guacamole and refried beans.
Making your own tortilla chips can be easy and economical.
Begin by cutting either white or yellow corn tortillas into triangles with a pair of kitchen scissors or an electric food slicer.
Fry them in hot oil for about 3 minutes until golden brown and drain on paper towels before adding your favorite seasonings.
Alternatively, bake the triangles at 350 F in the oven for 7-9 minutes until crisp before seasoning them to your liking.
To serve your homemade tortilla chips, arrange them on a platter and add some freshly made salsa or guacamole alongside them along with some chilled beverages like margaritas or beer to make it even more enjoyable.
You can also arrange the chips in individual bowls along with wedges of lime for added flavor.
If you're looking for alternatives to serve instead of traditional tortilla chips there are several that you can consider:
Totopos – these Mexican styled crunchy discs are made from lightly fried maize called masa harina.
Papadums – flattened lentil crackers popularly known in South Indian cuisine.
Pita Chips – pitas cut into strips (usually square shape) then seasoned & baked.
Plantain Chips – thin slices of fried plantain seasoned similarly to regular potato chips.
Nachos Chips – triangular shaped corn/pulsed based nachos that could be flavored with chili powder & cheese.
Tips on Serving Tortilla Chips
Serving tortilla chips with a dish can often be the perfect compliment or accompaniment, providing a crunchy texture and extra flavor.
Here are some tips for serving your tortilla chips.
Store the chips in a cool, dry place, such as in an airtight container or a zip-top bag after opening. This will help to maintain their crunchy texture as you store and serve them.
-Serve them slightly warmed for added flavor and to increase their mouthfeel and aroma. To warm the chips, preheat your oven to 375 degrees Fahrenheit for five minutes before arranging the chips on a baking sheet and baking them for around six minutes until they are lightly browned.
To provide more flavor and spice, consider topping your tortilla chips with various seasonings like chili powder, garlic powder, onion powder, cumin powder or even Parmesan cheese.
Purchase pre-seasoned 'restaurant' tortilla chips if you're looking for added convenience when serving your guests.
Pair your served tortilla chips with fresh guacamole or salsa dips as an additional appetizer item when entertaining guests at home.
5 BEST Tortilla Chips Substitutes You Should Consider
Tortilla chips are perfect to enhance your snack, lunch or dinner.
But not everyone has them on-hand.
Fortunately, there are other options available for those looking for an alternative.
From rice chips to flavored pita wedges, here's a look at five of the best substitutes for tortilla chips.
1 – Cauliflower Crackers
Cauliflower crackers are a delicious, healthy alternative to tortilla chips.
They are made from finely chopped cauliflower and cooked until crisp.
The result is an addictive crunchy snack that can be enjoyed as-is or flavored with various sauces and dips.
Plus, they're free of gluten, dairy, and grains.
Cauliflower crackers can be made in the oven or air fryer for quick snacks in no time.
Enjoy these vegan snacks as a substitute for tortilla chips when cooking your favorite casseroles and recipes.
Cauliflower provides a savory flavor that mixes well with creamy dishes such as queso dip, guacamole, or salsa verde.
Alternatively, use the oven-baked chips to make a distinctive snack mix – adding walnuts, almonds, peanuts, raisins and dried fruit give an extra burst of flavor to the crunchy snack.
2 – Kale Chips
Kale chips are the perfect crispy, crunchy substitute for traditional tortilla chips.
They're not fried and contain much lower fat than normal tortilla chips, but they still offer the same satisfying crunch when eaten.
Kale is a dark leafy green that is high in antioxidants, vitamins and minerals so it offers a very healthy snack.
To make kale chips you will need fresh kale leaves (washed and torn off stems), olive oil or melted coconut oil, a pinch of sea salt and optional garlic powder for flavor.
Preheat your oven to 400F degrees, combine the ingredients in a bowl, spread on a baking sheet lined with parchment paper then bake for 10-12 minutes, until crispy.
Allow to cool before serving as warm chips will still be chewy.
Enjoy as as you would tortilla chips with salsa or guacamole – or simply enjoy them on their own.
3 – Sweet Potato Chips
Sweet potato chips are a popular option for those who want to cut out the carbs and fat while still enjoying a savory snack.
Sweet potato chips are made with thin slices of sweet potatoes that have been fried in vegetable oil until they're crispy and golden brown.
They can be seasoned with any number of herbs and spices, making them truly unique each time you make them.
Sweet potato chips contain fewer calories than standard tortilla chips, but just as much flavor.
If you're looking for an alternative to tortilla chips that's still packed with flavor, sweet potato chips are definitely a great choice.
4 – Zucchini Chips
Zucchini chips offer a healthier alternative to tortilla chips and make an excellent snack.
To make zucchini chips, you'll need a mandoline slicer or sharp knife to thinly slice the zucchini into rounds.
Toss the slices with olive oil and sea salt, then spread them out in one layer on an ungreased baking sheet.
Bake at 375-400 degrees Fahrenheit for 15 minutes or until they are crisp on top but still slightly pliable in the middle.
You can also heat a skillet over medium-high heat and cook your zucchini chips for about 2 minutes per side, or until golden brown and crispy.
Be sure to watch them closely as they can overcook quickly.
If you're feeling adventurous, why not add some seasoning like garlic powder or smoked paprika for an extra flavor kick?
Serve your zucchini chips with your favorite guacamole or salsa dip for an easy summer snack everyone will love.
5 – Popcorn
Popcorn can be a great substitute for tortilla chips if you're looking for a light and airy crunch without all the fat of fried chips.
Like tortilla chips, popcorn is made from whole-grain and is an excellent source of dietary fiber.
Popcorn can be enjoyed on its own, or it can be flavored in any way imaginable.
Try adding your favorite hot sauce or chili powder for some extra flavor.
Popcorn also stores well, so you can make a big batch ahead of time and have it ready to go when cravings strike.
Conclusion
In conclusion, while store-bought tortilla chips may be the most convenient option when you're looking to add chips to your dish or snack, there are other alternatives that provide a more wholesome and nutritious alternative.
From vegetable strips and crackers to popcorn, pita chips and even kale chips, you can find a variety of delicious options that taste terrific.
If you are looking for healthier alternatives for your family, try exploring the world of snacks beyond traditional tortilla chips.
With some creative recipe ideas and using flavor boosters like herbs and spices, you'll find lots of great flavours and textures beyond just sticking with shop bought crisps.
Frequently Asked Questions
What are tortilla chips?
Tortilla chips are a type of snack made from corn tortillas cut into triangles and then fried or baked.
They are typically salted and can be eaten alone or with dips.
What are some of the best substitutes for tortilla chips?
Some of the best substitutes for tortilla chips include pita chips, plantain chips, cheese crisps, roasted chickpeas, and avocado chips.
What are the health benefits of tortilla chips?
Tortilla chips are a good source of fiber and a healthier alternative to other fried snacks.
They also provide essential vitamins and minerals like iron, potassium, and Vitamin B3.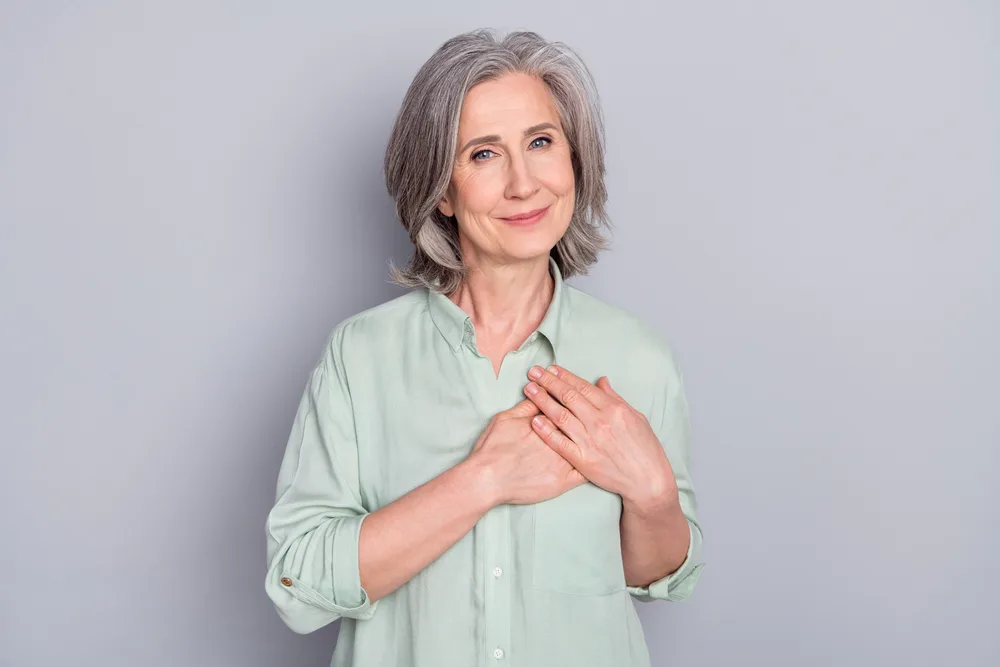 Carrie is a food writer and editor with more than 15 years of experience. She has worked for some of the biggest names in the food industry, including Bon Appétit, Food & Wine, and Martha Stewart Living.
As the Editor in Chief of IntroChicago.com, Carrie oversees all of the content on the site. She also manages the team of contributing writers and editors, who help to create delicious recipes, helpful tips, and informative articles that you'll find on the site.
A native of the Chicago area, Carrie is passionate about all things food. She loves trying new restaurants and experimenting with new recipes in her kitchen. She's also a graduate of the Culinary Institute of America, so she knows a thing or two about food!