Do you love eating hearty, comforting soup but don't know what to serve with it?
Looking for ideas that will enhance its flavor and texture without making a lot of fuss?
Vegetable soup can be incredibly versatile, but it needs the right accompaniment to bring out its best qualities.
In this comprehensive guide, we'll show you 10 ways to dress up your vegetable soup so that every spoonful is even more delicious!
From crunchy croutons to spicy chimichurri sauce, these options are sure to tantalize the taste buds and make your homemade vegetable soup the perfect start – or end – to any meal.
What to Serve with Vegetable Soup? 10 BEST Options
1. Grilled Cheese Sandwich
Grilled cheese sandwiches are a classic comfort food that can be enjoyed any time of day.
The combination of gooey cheese and crispy bread is hard to resist, and there are endless ways to customize this dish to suit your taste.
For the best flavor, choose a sharp cheese like cheddar or Swiss.
The cheese should be sliced thin so that it melts easily.
For a more robust flavor, you can also use shredded cheese.
Be sure to use real butter for the best results.
Margarine or other spreads will not give you the same flavor or texture.
To elevate your grilled cheese sandwich, try adding some extras like bacon, tomato, or avocado.
You can also get creative with the bread selection.
Try using a sourdough or rye bread for a more interesting flavor.
If you're feeling really adventurous, you can even make your own bread.
2. Green Salad
A green salad is the perfect side dish to accompany your vegetable soup.
The crispness of the greens and the freshness of the vegetables will help to balance out the hearty flavors of the soup.
Plus, a green salad is a great way to get in some extra nutrients and fiber.
When it comes to choosing what type of greens to use, you can really mix it up.
Arugula, spinach, and kale are all great options.
For a little bit of sweetness, you could also add in some diced fruit like apples or pears.
As for the dressing, a simple vinaigrette made with olive oil and vinegar will do the trick.
To make sure your salad is extra tasty, be sure to massage the dressing into the greens.
This will help to soften them up and bring out their flavor.
Then, top with any additional toppings you like such as crumbled cheese or chopped nuts.
3. Roasted Chicken
There are few things more delicious than a perfectly roasted chicken.
The skin is crisp, the meat is juicy, and the flavor is unparalleled.
While roasted chicken is simple to make, there are a few things you can do to elevate the dish and take it from good to great.
First, let's talk about taste and texture.
When it comes to roasted chicken, you want the skin to be crispy and the meat to be juicy.
One way to achieve this is by using a good quality olive oil or butter.
Rubbing the skin of the chicken with either of these will help to create a crispy outer layer.
As for the meat, making sure that it is properly seasoned will go a long way in ensuring that it is flavorful and juicy.
Now let's talk about how to take your roasted chicken from good to great.
One way to do this is by making a simple pan sauce.
Once your chicken has finished roasting, remove it from the pan and set it aside.
Then, add some chopped garlic, shallots, and herbs to the pan and cook until fragrant.
Finally, deglaze the pan with some white wine or chicken stock and cook until reduced by half.
This pan sauce can be spooned over the chicken before serving.
Another way to elevate your roasted chicken is by stuffing it with flavorful ingredients.
Some great options include wild rice, quinoa, nuts, dried fruit, and herbs.
Simply stuff the cavity of the chicken with your desired ingredients before Roasting.
Finally, one last way to take your roasted chicken up a notch is by serving it with a delicious gravy or sauce.
There are endless possibilities when it comes to gravy or sauce, so get creative.
You can't go wrong when you serve roasted chicken with a flavorful gravy or sauce.
4. Quinoa Salad
Looking for a hearty, filling salad that will leave you feeling satisfied? Quinoa is a great option.
This protein-rich grain has a nutty flavor and firm, chewy texture.
It's also packed with nutrients like fiber, iron, and magnesium.
To make a quinoa salad, start by cooking the quinoa according to package directions.
Once it's cooked, fluff it with a fork and let it cool slightly.
Then, add in your favorite chopped vegetables.
we like to use tomatoes, cucumbers, bell peppers, and red onions.
For a little bit of sweetness, you can also add in some dried fruit like raisins or cranberries.
To give the salad a boost of flavor, dress it with a simple vinaigrette made with olive oil, vinegar, and seasonings of your choice.
We like to use a combination of balsamic vinegar and Dijon mustard.
You can also add in some crumbled feta cheese or chopped nuts for an extra flavorful punch.
5. Baked Potato Chips
Move over, french fries.
There's a new side dish in town, and it's called baked potato chips.
These crispy, salty snacks are the perfect accompaniment to any meal, whether you're serving up a veggie-packed soup or a hearty steak.
Baked potato chips have a wonderful taste and texture that is sure to please everyone at the table.
They are also super easy to make.
Simply slice some potatoes thin, drizzle with olive oil, and bake in a hot oven until golden brown.
Season with salt and pepper to taste.
If you're looking for ways to elevate your baked potato chips, there are plenty of options.
Try topping them with shredded cheese or sour cream, or serve them alongside dipping sauces like ketchup or ranch dressing.
6. Roasted Vegetables
There's something about roasted vegetables that just makes them taste so much better than when they're cooked any other way.
Maybe it's the fact that the natural sugars in the vegetables caramelize as they cook, or maybe it's the smoky flavor that comes from roasting them in the oven.
Either way, we can all agree that roasted vegetables are delicious.
One of the best things about roasted vegetables is that they can be enjoyed by everyone, regardless of their dietary restrictions.
Vegetarians, vegans, and meat-eaters alike can all enjoy a good roasted vegetable dish.
And because there are so many different types of vegetables, there's sure to be a roasted vegetable dish to suit everyone's taste.
If you're looking to elevate your roasted vegetable game, here are a few tips:
Try roasting two or more different types of vegetables together. This will give your dish more flavor and texture.
Add some fresh herbs before Roasting your vegetables. This will give them an extra boost of flavor.
Try balsamic vinegar or lemon juice as a finishing touch. Just a little bit will go a long way in terms of flavor.
7. Grilled Salmon
When it comes to healthy and delicious seafood, grilled salmon is one of the best options out there.
Salmon is packed with protein and omega-3 fatty acids, making it a nutritious option for any meal.
And when grilled, salmon takes on a delicious smoky flavor that is perfect for summertime cookouts.
To get the most out of your grilled salmon, be sure to choose a cut that is at least an inch thick.
This will ensure that your salmon stays moist and juicy on the inside while getting nice and crispy on the outside.
Season your salmon generously with salt, pepper, and any other herbs or spices you like.
When grilling, be sure to oil your grill grates so that your salmon doesn't stick.
For an extra special dish, try topping your grilled salmon with a simple salsa made with fresh tomatoes, onions, and cilantro.
The bright flavors of the salsa will perfectly complement the smoky taste of the salmon.
Serve your grilled salmon with a side of rice or roasted vegetables for a complete and satisfying meal.
8. Whole Grain Bread
There's nothing quite like a bowl of hot soup on a cold winter day.
But what do you serve with your soup to make it a complete meal? One great option is whole grain bread.
Whole grain bread has a hearty, nutty flavor that pairs well with almost any type of soup.
It's also filling and satisfying, thanks to the fiber and protein found in whole grains.
And if you're looking for a way to elevate your soup game, try serving your soup with some grilled or roasted vegetables on top.
The combination of flavors and textures will make your soup even more delicious and enjoyable.
9. Fruit Salad
A fruit salad is a perfect light and refreshing dish to enjoy any time of year.
Filled with an assortment of fresh fruits, a fruit salad is both healthy and delicious.
And with so many different fruits to choose from, you can easily customize your salad to suit your taste.
When it comes to taste, a fruit salad is naturally sweet thanks to the sugar in the fruits.
But you can also add a bit of extra sweetness with a drizzle of honey or maple syrup.
For a more savory flavor, try adding a squeeze of lemon juice or lime juice.
As for texture, a good fruit salad should have a mix of soft and crunchy fruits.
Softer fruits like berries and grapes will pair well with firmer fruits like apples and pears.
To take your fruit salad to the next level, try adding some chopped nuts or shredded coconut for a bit of extra crunch.
You could also top it with a dollop of yogurt or whipped cream.
Or for a truly indulgent treat, serve your fruit salad with a scoop of vanilla ice cream.
No matter how you enjoy it, a fruit salad is always a delicious way to enjoy the flavors of summer.
10. Greek Yogurt
Greek yogurt is a delicious and healthy option for those looking for a satisfying meal.
This type of yogurt has a thick, creamy texture and a slightly tangy taste.
It is also packed with protein and calcium, making it an excellent choice for breakfast or a snack.
There are many ways to enjoy Greek yogurt.
One simple way is to add some fruit or honey and eat it as is.
Another option is to use it as a base for a smoothie or yogurt bowl.
For a more elevated dish, you can try pairing it with savory ingredients like smoked salmon or roasted vegetables.
Greek yogurt is a versatile food that can be enjoyed in many different ways.
By getting creative with your toppings, you can turn it into a satisfying and nutritious meal that will leave you feeling full and satisfied.
Conclusion
As you can see, there are a variety of options that you can choose to serve with your vegetable soup.
Some options are heartier than others, but all of them are delicious in their own way.
I hope that this blog post has been helpful in deciding what to serve with your vegetable soup.
If you have any other suggestions, feel free to leave them in the comments below.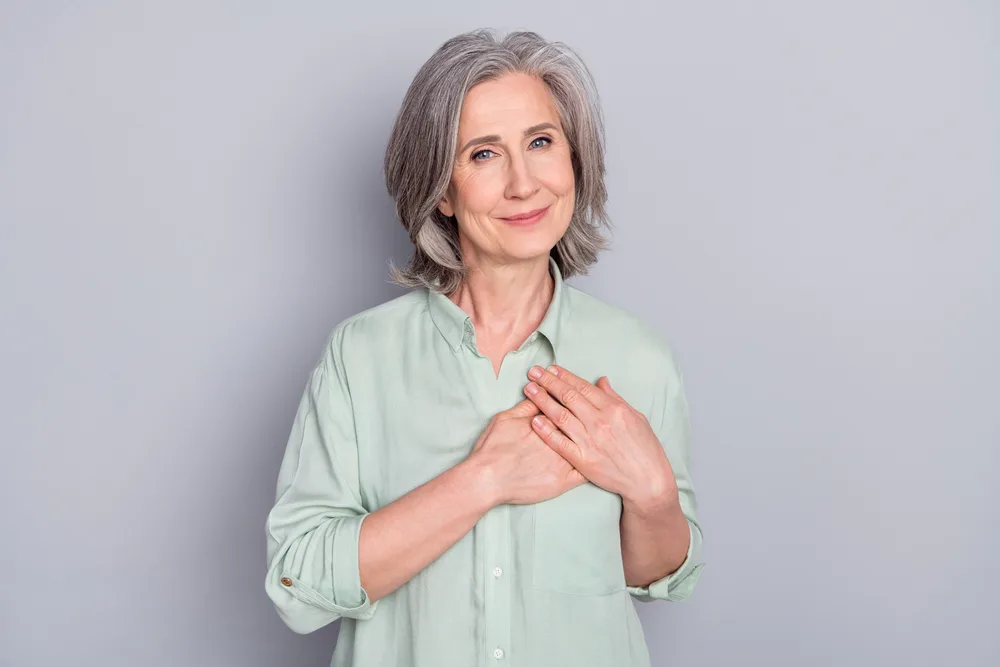 Carrie is a food writer and editor with more than 15 years of experience. She has worked for some of the biggest names in the food industry, including Bon Appétit, Food & Wine, and Martha Stewart Living.
As the Editor in Chief of IntroChicago.com, Carrie oversees all of the content on the site. She also manages the team of contributing writers and editors, who help to create delicious recipes, helpful tips, and informative articles that you'll find on the site.
A native of the Chicago area, Carrie is passionate about all things food. She loves trying new restaurants and experimenting with new recipes in her kitchen. She's also a graduate of the Culinary Institute of America, so she knows a thing or two about food!