Have you ever wondered what vegetables work best to accompany baked fish? If so, you are not alone.
It can be a perplexing question for even the most experienced of chefs.
Fortunately, this article uncovers 11 of the best veggie options and everything else you need to know about this important meal pairing.
From great flavor combinations to nutritional benefits, you'll have all the information needed to make your next fish dinner a hit with friends and family.
So let's dive in and get started making mouth-watering gourmet dishes that are sure to tantalize everyone at the dinner table.
Why Consider Pairing Vegetables with Baked Fish?
When it comes to cooking, nothing is quite as delicious and nutritious as pairing fish with vegetables.
Not only is it a classic combination, but it's also incredibly healthy.
Fish contains omega-3 fatty acids, which are essential for brain and heart health, while many types of vegetables provide antioxidants, vitamins and minerals such as vitamins A and C.
Therefore, combining these two ingredients can be advantageous not only from a health perspective but also from a culinary perspective.
In addition to all the health benefits, mixed dishes of fish and vegetables are flavorful and filling.
The variety of flavor combinations you can create by pairing different types of fish with different types of veggies provides endless possibilities for creative dishes.
By adding some herbs or seasonings like garlic or onion powder for additional flavor, you can further enhance the taste and tantalize your taste buds with culinary delights.
Plus, when you cook both fish and vegetables together in one dish — such as baking — the flavors blend together better than when cooked separately.
This way you don't have to worry about making separate sides; everything cooks together in one pan while creating a balanced meal that's both tasty and nutritious at the same time.
What Vegetables Go with Baked Fish? 11 BEST Options
Fish and vegetables are the perfect pairing, providing all the nutrition you need in one meal.
Baked fish is an especially good option if you want to keep the meal light and healthy.
To get this delicious dinner on the table quickly, you'll need to consider what vegetables go best with baked fish.
We have put together a list of eleven of the best options below.
1. Kale
Kale is an incredibly versatile vegetable that pairs perfectly with baked fish.
It's loaded with nutrients such as vitamin C, beta-carotene and fiber.
Kale can be steamed, boiled, sautéed or even eaten raw in salads or sandwiches.
To enjoy this vegetable with baked fish, try making a simple kale salad with Israeli couscous and roasted red peppers – the perfect accompaniment for a light dinner.
Alternatively, roast chopped kale in the oven for about 20 minutes until it's crispy, then sprinkle over fresh fish fillets before baking.
Voila.
A flavorful side dish that takes little effort.
2. Onions
Onions are a natural addition to fresh fish fillets that are being cooked in the oven.
But, when you pair them with cooked white fish and bake them together, a complex combination of flavors evolves.
Slice onions about 1/4 inch thick and then separate the slices so that none overlap on the baking sheet.
The trick is to ensure each onion slice is fully coated with seasonings or butter before baking.
For example, coat the onion slices in a yogurt and dill marinade for a delicious flavor without adding unnecessary fat from butter or oil.
Caramelized onions make any dish more flavorful so try including sweet onions, like Vidalia or Walla Walla varieties to add complexity to your baked fish dish.
Alternatively, finely chopped onions can also be added directly into the fish mixture before it is baked together as a full meal.
3. Spinach
Spinach is a great accompaniment to baked fish.
Not only is it extremely good for your health, but the mild flavor of spinach won't overpower the delicate taste of the fish.
It also complements the ingredients used in many recipes for baked fish dishes.
For this reason, spinach makes a versatile and delicious addition to almost any type of baked fish recipe.
To prepare, wash fresh spinach and remove any tough stems.
Steam until just wilted and use as a side dish or layer between fillets of fish before baking in a flavor-packed sauce.
You can also use frozen or canned spinach if desired; just make sure to drain off any excess liquid before adding to your recipe.
4. Cauliflower
Cauliflower is a versatile vegetable that is a great accompaniment to baked fish.
The mild taste of cauliflower pairs beautifully with a milder-flavored fish like tilapia, cod, or flounder.
To prepare, simply cut the cauliflower into small florets and season with salt and pepper to taste.
Drizzle with olive oil, before baking in the oven at 375°F for 25 minutes or until golden brown and crunchy.
For added flavor, consider adding crushed garlic cloves or freshly chopped herbs like parsley.
Cauliflower is also very nutritious and low in calories, making it an excellent addition to any baked fish meal.
5. Green Beans
Green beans (sometimes known as string beans) go exceptionally well with baked fish.
Not only are green beans a great source of dietary fiber, vitamin C, and minerals like iron and manganese, but they also have a unique nutty flavor that pairs perfectly with many types of fish.
Green beans can be cooked in many different ways to accentuate their taste.
It is best to either cook them on their own in a pan with a bit of oil or butter and some herbs, or add them to your favorite sauce before baking the fish.
They can also be steamed or boiled until tender before adding to the mix.
Store-bought canned green beans are an option as well; just remember to rinse them off before cooking.
6. Carrots
The bright orange hue of carrots makes them a dynamic side dish for baked fish.
Carrots add both flavor and nutrition to the meal, as they are a rich source of vitamins A and C, potassium, folate, and other essential minerals.
To prepare this simple side, first peel and cut carrots into 1/4-inch slices.
Place the carrot slices on a baking sheet covered with parchment paper and then season with garlic powder, dill weed, parsley flakes and olive oil.
Bake at 400°F for about 25 minutes or until the carrots are tender and lightly browned.
Serve your delicious baked fish alongside these flavorful seasoned carrots for a nutritious dinner that's sure to be appreciated by family and friends alike.
7. Broccoli
Broccoli is an excellent addition to any baked fish dish—it is low in fat and contains both Vitamin C and Vitamin K.
For a simple yet delicious meal, top the fish fillet with some butter and slice a few heads of broccoli or florets into small chunks.
Toss it in olive oil and season with salt, pepper, garlic powder or lemon zest.
Place them onto a baking sheet lined with parchment paper and bake for about 15 minutes in an oven heated to 400°F/200°C until the broccoli is tender.
Serve with your favorite accompaniments for a healthy dinner.
8. Peas
Originating in Eurasia, peas are one of the oldest cultivated vegetables and popular side dishes.
Peas are commonly found in either fresh or frozen form, but can also be dried.
They have a mild sweet flavor and are high in fiber, vitamins A and C, iron, magnesium, and phosphorus.
When cooked with other vegetables like carrots or potatoes, peas make an ideal accompaniment to baked fish because they add complexity to the dish's flavor profile.
The rich taste pairs deliciously with a lighter fish such as cod or sole.
To ensure that all flavors burst through on the plate- add garlic or onion to your vegetables before they're cooked- while lightly salting them gives that extra punch of flavor.
9. Mushrooms
Mushrooms are an excellent vegetable to pair with baked fish, adding lots of flavor and texture to the dish.
They complement the mild flavor of fish by bringing umami notes to the table, while also adding a meaty texture.
For a simple, yet delicious mushroom-fish combination, try coating sliced mushrooms in olive oil and garlic before baking them alongside fillets of white fish.
The mushrooms will cook quickly at high temperatures and will bring out a more savory flavor in the fish.
Alternatively, why not give your seafood bake an even more luxurious feel by topping it with sautéed oyster mushrooms?
10. Corns
Corn pairs nicely with baked fish and adds a touch of sweetness and color to the dish.
It can be prepared in a variety of delicious ways — roast it in the oven with some olive oil, butter, and herbs or steam it until tender.
It also works well when added to a stir-fry or a succotash.
If you're looking for an alternative to potatoes as a side, this is an excellent option.
Corn provides essential vitamins and minerals, including potassium, folate, vitamin C, calcium, and magnesium — all of which are beneficial for the body.
11. Asparagus
Asparagus makes an excellent side dish for baked fish.
It is high in fiber and vitamins A, C, E, and K, as well as folate.
Due to its strong flavor and slightly crunchy texture, it stands up well to the mild flavor of fish.
Roast asparagus alongside your fish on the same baking tray for an easy meal with minimal cleanup.
Alternatively, blanch the asparagus ahead of time and top with melted butter, Parmesan cheese, or other seasonings before serving.
Conclusion
In conclusion, there are many excellent vegetable options that pair perfectly with a delicious piece of baked fish.
From hearty winter squashes to light and crunchy salads, bake your fish with a veggie that suits your own taste bud preferences.
Plus, don't forget to sneak in some extra health benefits by adding nutritious herbs and spices like garlic, ginger and rosemary.
Be bold and creative with your choices.
With these eleven veggies, you can mix up the flavors in any meal while still serving up a tasty (and nutritious) piece of baked fish.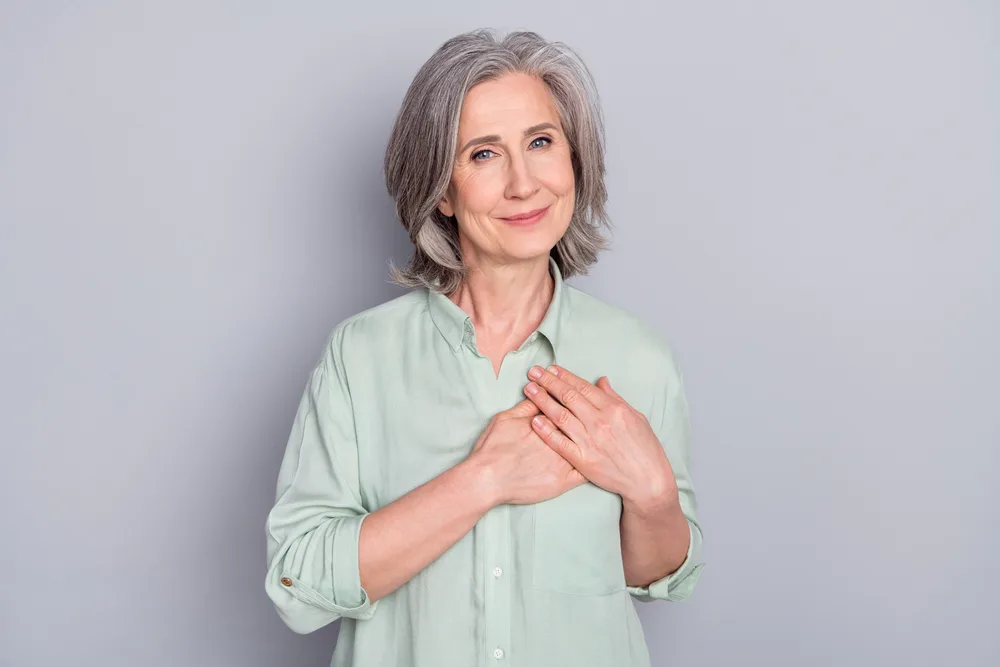 Carrie is a food writer and editor with more than 15 years of experience. She has worked for some of the biggest names in the food industry, including Bon Appétit, Food & Wine, and Martha Stewart Living.
As the Editor in Chief of IntroChicago.com, Carrie oversees all of the content on the site. She also manages the team of contributing writers and editors, who help to create delicious recipes, helpful tips, and informative articles that you'll find on the site.
A native of the Chicago area, Carrie is passionate about all things food. She loves trying new restaurants and experimenting with new recipes in her kitchen. She's also a graduate of the Culinary Institute of America, so she knows a thing or two about food!