Have you ever wondered what cheese goes best with a cold ham sandwich? If so, then you're in luck.
This article dives into 10 tasty options for your sandwich, breaking down the flavor and texture profiles of each and why they pair so well with a cold ham sandwich.
From the creamy and velvety Brie to the sharp cheddar and smoky Provolone, all the way to your more traditional American slices, there is something to tantalize every taste bud.
In addition to details about each type of cheese, this article also provides helpful insights on when, why and how each type should be used when preparing that perfect cold ham sandwich.
So get excited because everyone can find their cheesy match with this enjoyable piece.
What Cheese Goes Best with A Cold Ham Sandwich? 10 TASTY Options
With so many options available, it can be difficult to decide which cheese goes best with a cold ham sandwich.
To make your decision easier, here are 10 of the best cheeses that go together perfectly in a cold ham sandwich.
1. Brie Cheese
Brie is a type of French cheese made from cow's milk.
It has a soft and creamy texture, with a mild, slightly tangy flavor.
Brie is typically served at room temperature as an appetizer or as part of a cheese platter.
To enjoy its full flavor, it can be served melted on top of cold ham sandwiches or added to omelettes or quiches.
It can also be used as an ingredient in dishes like tartiflette, where it provides delicious creamy contrast to the potatoes and bacon.
2. Blue Cheese
Blue cheeses are pungent and usually considered an acquired taste.
They range in flavor from mild and creamy to sharp and tangy.
When served with cold ham sandwiches, blue cheeses add a sharp yet mellow flavor that pairs especially well with honey mustard spreads.
Popular blue cheese varieties include Roquefort, Gorgonzola, Blue Castello, and Fourme D'ambert.
Try adding a few slices of fresh fruit such as figs or grapes for a classic taste.
3. Pepper Jack Cheese
Pepper jack cheese is a type of Monterey Jack cheese combined with spicy peppers.
It is an ideal combination of flavorful and spicy all rolled into one delicious cheese, making it the perfect choice for ham sandwiches.
The cheeses' mild, buttery flavor complements the saltiness and smokiness of the ham while the combination of jalapeno peppers, habanero peppers and cayenne fire up your taste buds with a tantalizing kick.
Its creamy texture melts easily when put in a sandwich.
When paired with cold cuts like ham, its taste rises to another level of deliciousness that serves as an amazing addition to your sandwich.
4. Cheddar Cheese
Cheddar – Cheddar is a marvelous cheese for ham and cheese sandos, as it's one of the most well-known and widely available cheeses.
It's also flavorful and pairs nicely with cold ham.
Try shredded mild cheddar for sandwiches served on white bread or aged cheddar for something heartier that stands up to wheat or rye.
Cheddar is a sharp, full-flavored cheese but it's not too sharp that you can't enjoy the flavors of the ham.
It melts nicely, especially if you use block cheddar that's sliced thin.
Grated or shredded Cheddar can also work well on a ham sandwich.
5. Havarti Cheese
Havarti is a mild, semi-soft cheese from Denmark.
It is creamy and buttery in texture with a slightly tangy, nutty flavor.
Many varieties of Havarti are flavored with garlic, caraway, dill and other herbs or spices to enhance its unique taste.
Its soft texture makes it great for slicing and melting, perfect for adding to cold ham sandwiches for an extra creamy element.
6. Muenster Cheese
Muenster cheese is a mild, semi-soft cow's milk cheese with a smooth, yellow-orange rind.
Originating in the Mosel valley of Germany, Muenster berches an unmistakable sweet and slightly salty flavor that stands out even when melted.
Thanks to its mild taste and low price tag, Muenster cheese is especially popular in France and United States.
With its buttery scent and creamy texture, it makes a great addition to cold ham sandwiches.
When selecting Muenster cheese for your sandwich consider looking for a wedge with nice orange color as this indicates good ripeness.
7. Gouda Cheese
Gouda is another semi-hard cheese that is mild and buttery in flavor.
It is a Dutch cheese made from cow's milk, and its yellowish-orange rind is edible – though many prefer to leave it off of their sandwiches.
Gouda often has a subtle smoky flavor to it, giving cold ham sandwiches an added depth of flavor.
Although it melts easily and can be used for grilled or broiled sandwiches, it can also hold its shape on a salad or as part of an antipasto plate.
Gouda absorbs flavors easily so try adding fresh herbs like rosemary and thyme or spices such as cumin before you add the cheese to your favorite sandwich recipes.
8. Gruyere Cheese
Gruyere cheese is a Swiss favorite that works very well in ham sandwiches.
This semi-hard cheese is subtly sweet, with a nutty flavor that has hints of caramel and butter.
It also has a firm texture perfect for adding both flavor and texture to sandwiches.
To get the most out of this cheese, add it while still warm and melt it slightly before you add the other ingredients so the flavors can meld together perfectly.
9. Provolone Cheese
Provolone is a semi-hard cheese which is produced from cow milk, originally from Southern Italy.
Its flavor is slightly smoky and nutty with a slightly acidic note, quite creamy and slightly sharp.
It's not as strong as some of its aged counterparts but provolone works very well in cold cuts, sandwiches and salads alike.
As it's installed with nitrates, the shelf life of provolone is long – up to 3 months.
In fact, it can even be sliced very thinly when cut cold.
Provolone melts beautifully into creams and gravies or can be grilled to get that seductive crunch needed to elevate any sandwich.
The flavor of this cheese makes it an ideal companion for ham in cold sandwiches – don't forget to add some fresh tomatoes and spring mix for a perfectly balanced meal.
10. Goat Cheese
Goat cheese is an ideal choice for cold ham sandwiches because of its sharp flavor that won't be overpowered by the saltiness of the meat.
Its creamy and crumbly texture also adds a delightful variety of textures to the meal.
This cheese pairs great with a slice of artisanal bread, lettuce, tomato, and mustard.
Its creamy consistency can be enhanced with a slathering of honey or preserves to balance out the saltiness of ham while adding some sweetness.
This makes it one of the most versatile ingredients when it comes to making delicious cold sandwiches, so be sure to give this cheese a try.
Conclusion
The cheeses listed above can be a great starting point to help you create unforgettable cold ham sandwiches.
Whether you decide to use one of these cheeses or mix and match different types and flavors, you're sure to find something that will satisfy your palate.
Experiment with varieties from all over the world if you want to expand your cheese knowledge, or keep things simple with one type of cheese.
The sky's the limit when it comes to creating an amazing combination for your ham sandwiches.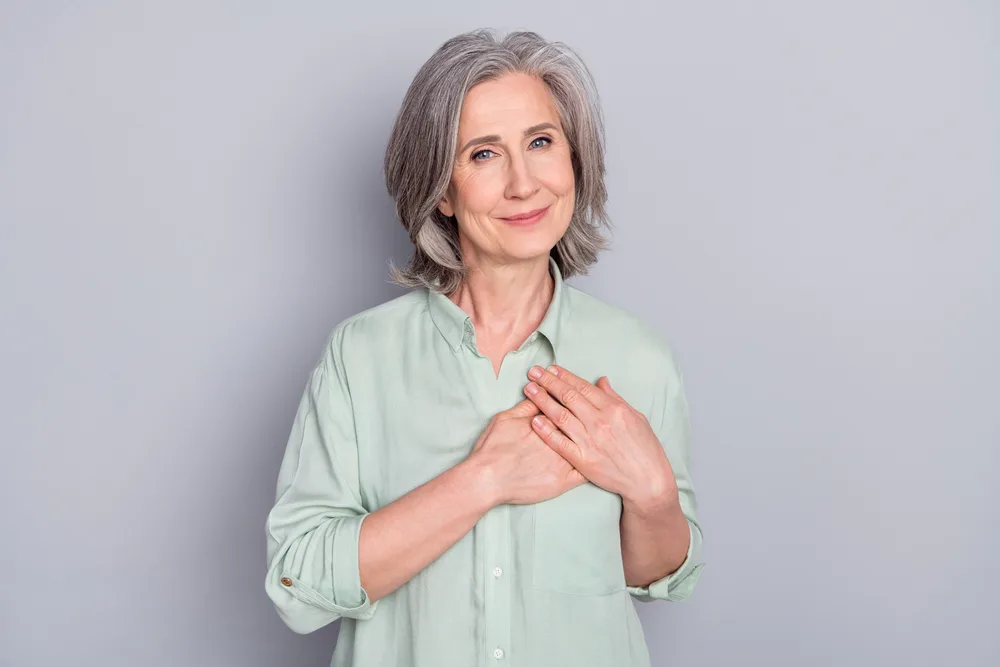 Carrie is a food writer and editor with more than 15 years of experience. She has worked for some of the biggest names in the food industry, including Bon Appétit, Food & Wine, and Martha Stewart Living.
As the Editor in Chief of IntroChicago.com, Carrie oversees all of the content on the site. She also manages the team of contributing writers and editors, who help to create delicious recipes, helpful tips, and informative articles that you'll find on the site.
A native of the Chicago area, Carrie is passionate about all things food. She loves trying new restaurants and experimenting with new recipes in her kitchen. She's also a graduate of the Culinary Institute of America, so she knows a thing or two about food!