Who needs a dull vegetable like carrots when you can add 13 tasty dipping sauces and make them into a scrumptious snack?
If you're wondering what these delights are and how to make them, then this article is just right for you.
From zesty ranch to honey mustard and beyond, each of these sauces promise not only to turn your carrots into an irresistible snack but also flood your taste buds with flavor.
With detailed instructions on how to prepare each sauce, this article will have you preparing an assorted bunch of delightful condiments within minutes.
If you think that being perplexed by carrots is the end of the story, think again – get ready for the yummy experience.
13 TASTY Dipping Sauces for Carrots
Carrots are a popular snack on their own, but they deserve to be enhanced and elevated with an exciting and flavorful array of dipping sauces.
Not only can these dipping sauces add texture and delectable flavor to the carrots, they can also make snacking fun.
Here are fourteen tempting dipping sauce ideas that will take your snacking experience to the next level.
1. Thai Peanut Dipping Sauce
This flavor-packed Thai peanut dipping sauce is the perfect accompaniment to crudités like carrots.
Featuring creamy peanut butter combined with classic Thai ingredients like sesame oil, tamari and fish sauce, this tangy dipping sauce will have your guests asking for seconds.
To make a low carb version substitute the honey with erythritol or monk fruit.
For a vegan option switch out the fish sauce for vegetable broth or coconut aminos.
To make an extra creamy version, blend all the ingredients in a high-speed blender until smooth and creamier texture is achieved.
2. Japanese Steakhouse Ginger Sauce with Fantastic Umami Flavor
This easy-to-make sauce is a great choice for those who love Asian flavors.
The strong umami flavor comes from the combination of soy sauce, sesame oil and garlic, with a hint of sweet from the honey and spice from the ginger.
This is a thin sauce that coats vegetables nicely — try dipping cooked carrots into this delicious sauce for an extra-special side dish.
3. Maple Dijon Sauce
This delectable sauce combines the zing of Dijon mustard with the sweet smoothness of maple syrup.
Preparing the Maple Dijon Sauce is quick and simple; there's no need to cook this item as all ingredients are blended together.
The resulting flavor is perfect for carrots, as well as cucumbers, celery, apple slices, and a variety of other vegetables.
To make the sauce, combine 2 tablespoons Dijon mustard with 3 tablespoons maple syrup, 1 tablespoon olive oil, 1 teaspoon apple cider vinegar, and 1/4 teaspoon garlic powder in a bowl or cup.
Whisk all ingredients together until it forms a creamy texture and serve.
The savory sweetness is sure to be an instant hit.
4. Sweet Mango Dipping Sauce
Sweet mango dipping sauce combines tropical flavor with savory spices to elevate your carrot snack from ordinary to fabulous.
Natural sweetness from the mango, combined with zingy mustard, savory garlic, and fresh basil make this dipping sauce unforgettable.
In this recipe, you will make a creamy mayonnaise base and then add in the tropical flavors of chopped mango, freshly-squeezed lime juice, ground mustard and cayenne pepper.
The result is a spicy-sweet dipping sauce that is sure to bring a lot of flavor to your carrots.
To prepare this deliciousness: start by blending together mayonnaise, diced mangoes, ground mustard powder, lime juice and cayenne pepper until the mixture is smooth and creamy.
Finally, add in freshly chopped basil leaves for great color contrast as well as a hint of peppery flavor.
Your sweet mango dipping sauce for carrots is ready.
Serve it with freshly cut or steamed carrots for an unforgettable snack or starter dish.
5. Apricot BBQ Sauce
Apricot BBQ Sauce is a unique twist on traditional BBQ Sauce and makes a delicious dip for carrots.
The combination of sweet, tangy apricots with the smokiness of BBQ sauce is sure to be a hit.
To make this sauce you'll need a can of apricot nectar, ketchup, worcestershire sauce, brown sugar, vinegar, garlic powder and onion powder.
Simply mix all the ingredients together in a medium-sized bowl and heat over medium-low heat until it reaches desired consistency.
Let cool before serving and enjoy with crispy carrots.
6. Honey Mustard Dipping Sauce
This honey mustard dipping sauce is a combination of tangy and sweet that's perfect for dipping carrots, celery, and other crunchy vegetables.
To make it, all you need is mayonnaise, dijon mustard, and honey.
You can add garlic powder or other herbs for extra flavor if desired.
Whisk together ½ cup of mayonnaise, 1 tablespoon of dijon mustard, and 2 tablespoons of honey until blended.
Adjust the amounts for a lighter or darker flavor depending on your preference.
Add in your choice of additional seasonings to make it your own unique variation.
Serve the honey mustard sauce alongside fresh veggies as a healthier snack alternative or a side dish for burgers.
It also makes a great dressing for salads when mixed with some olive oil and freshly squeezed lemon juice.
Enjoy.
7. Dijon Mustard Sauce
This creamy sauce features the sweet and tangy flavor of Dijon mustard.
Simply combine equal parts mayonnaise, sour cream, and Dijon mustard into a small bowl.
If you like a spicier flavor, try adding a dash of cayenne pepper or paprika to the mixture as well.
For additional creaminess, mix in some Greek yogurt or buttermilk until your desired consistency is reached.
The Dijon mustard sauce is light and flavorful making it perfect for dipping carrot sticks, green beans, celery slices, cucumbers, and more.
So give this delicious yet simple recipe a try for your next game day snack or garden party.
8. Spicy Mayo / Sriracha Aioli
Spicy mayo and Sriracha aioli are both ideal options to dip carrots in if you crave a bit of spice.
Both sauces consist of mayonnaise, lemon juice and other seasonings, with Sriracha aioli including Sriracha hot sauce as an added ingredient.
To prepare each sauces, use one cup of mayonnaise mixed with the desired amount of Sriracha sauce or garlic and onion powder for the mayo.
To both sauces, add about three tablespoons of lemon juice for tangy flavor that will balance out their spiciness.
These sauces can be served plain or with an added sprinkle of herbs such as thyme or oregano.
9. Greek Tzatziki Sauce
This light and creamy yogurt-based sauce is a great alternative to dips like ranch or blue cheese.
Not only will it pair nicely with carrots, but it's also easy to prep and won't cause too much of a fuss in the kitchen.
Greek Tzatziki sauce is made from plain Greek yogurt, shredded cucumber, garlic, lemon juice and plenty of herbs like oregano and dill for flavor.
Add just the right amount of salt (to taste) and you have an incredibly flavorful dip ready to go.
To make Greek Tzatziki sauce, simply mix all ingredients together until fully combined.
Serve chilled alongside carrots as a dipping option or refrigerate for later use.
Enjoy.
10. Basil Roasted Garlic Tomato Sauce
This is a flavorful and simple dipping sauce made from garlic, tomatoes, basil, and olive oil.
To get a deep roasted flavor, start by sautéing the garlic in your favorite olive oil until it's golden brown.
Add fresh tomatoes, basil leaves and a little more olive oil to bring out the tomato flavor.
Simmer for 5-10 minutes until the tomatoes have broken down.
Puree the mixture with an immersion blender or food processor until it reaches your desired consistency.
Serve with cut carrots or your favorite cooked vegetable as a zesty dipping sauce.
11. Roasted Red Pepper Hummus
This hummus is creamy, flavorful, and meets the criteria of both vegan and gluten-free eating.
Homemade hummus can go wrong quickly; make sure you have the right balance of oil, garlic and lemon juice.
To get the perfect creamy hummus consistency, be sure to blend it together in a small food processor or blender.
Roasted red peppers add flavor and bright color to this tasty dip.
A small jar of roasted red peppers can be used instead of roasting them from scratch.
If you want a spicier dip, add in a few slices of fresh jalapeños or crushed red pepper flakes for a delicious kick.
This hummus goes great with carrots as well as other vegetables like celery sticks or cucumber slices for dipping.
Enjoy.
12. Creamy Ranch
This last creamy dressing is a classic American favorite that goes well with carrots as with other foods.
Ranch dressing is usually made with mayonnaise or a combination of mayonnaise and sour cream, herbs, garlic powder and chili pepper.
It's an incredibly easy sauce to make, so there's really no reason to buy it pre-made from the store.
All you need are some basic ingredients and a food processor or blender to get the ideal creamy consistency.
To make your own ranch dip for carrots, combine two cups of mayonnaise (or one cup of both mayo and sour cream), three tablespoons of white vinegar, one teaspoon garlic powder, two tablespoons of chopped fresh parsley (or one tablespoon dried parsley), ¾ teaspoon kosher salt, ¼ teaspoon sugar, one tablespoon chives (dried or fresh) and diced green onions.
Add water until it reaches your desired thickness at the end — you can always add more until it's reached optimal dipping consistency.
This can be stored in an airtight container in the refrigerator for up to a week before discarding any leftover sauce.
13. Thai Sweet Chili Sauce
Thai sweet chili sauce is a delicious combination of sweet and spicy.
It has a smooth, velvety texture and is the perfect accompaniment for a variety of dishes, including carrots.
This sauce is made with freshly squeezed lemon juice, garlic, ginger, red chili peppers, brown sugar, fish sauce and creamy peanut butter.
The sweetness of the brown sugar is countered by the saltiness of the fish sauce to create an unforgettable blend of flavors that will have your guests dipping their carrots into it repeatedly.
A touch of cayenne pepper adds just the right amount of heat to really bring out all of the flavor notes in this unique dipping sauce.
Whether you serve it as a condiment at your table or accompany it with your favorite appetizer platter, Thai sweet chili sauce adds character and flair to any meal.
Conclusion
Carrots make a great snack, especially when they are dipped into a delicious and flavorful dipping sauce.
Whether you're looking for something sweet or savory, there is sure to be an option that appeals to your tastes.
From creamy honey mustard and fresh apricot glaze to the classic combination of peanut butter and honey, the following 13 dipping sauces are perfect for giving carrots a unique twist.
Give one of these flavor-packed sauces a try the next time you're in the mood for something new and different.
By experimenting with different flavor combinations, you can take ordinary carrots from mundane to delicious in no time.
These sauces are also great as accompaniments for other vegetables, like celery, cucumbers and bell peppers.
For an even more exciting experience, why not fill in ice cube trays with your favorite sauce for easy snacking?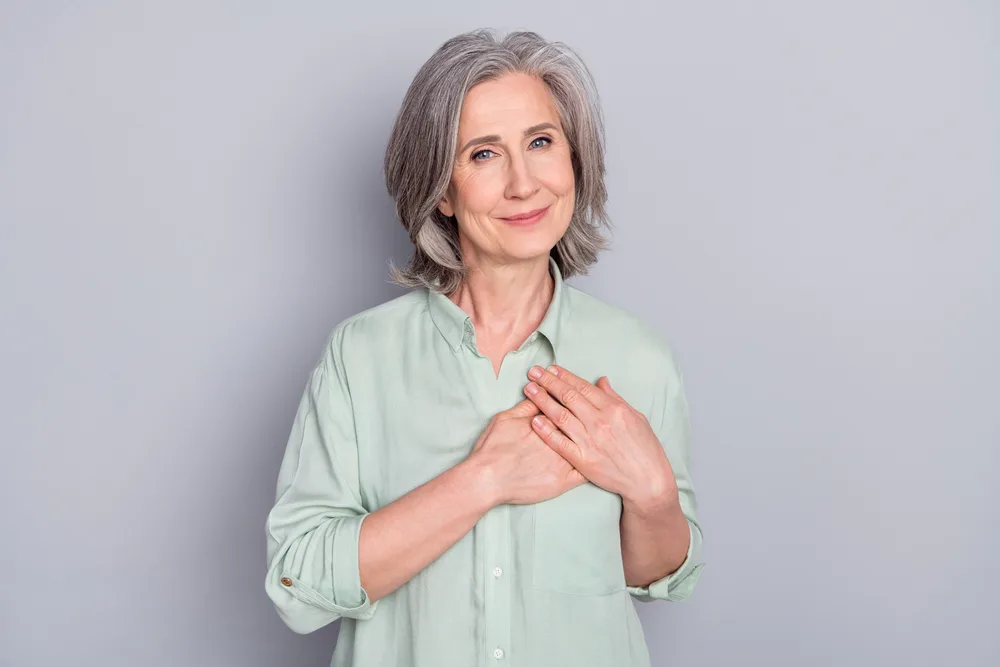 Carrie is a food writer and editor with more than 15 years of experience. She has worked for some of the biggest names in the food industry, including Bon Appétit, Food & Wine, and Martha Stewart Living.
As the Editor in Chief of IntroChicago.com, Carrie oversees all of the content on the site. She also manages the team of contributing writers and editors, who help to create delicious recipes, helpful tips, and informative articles that you'll find on the site.
A native of the Chicago area, Carrie is passionate about all things food. She loves trying new restaurants and experimenting with new recipes in her kitchen. She's also a graduate of the Culinary Institute of America, so she knows a thing or two about food!