Do you want to elevate your pork schnitzel dinner?
We all know that a quality cut of meat requires the right accompaniments, but with so much variety out there it can be hard to decide which sides to serve.
Do you want something classic or something new and different?
Fear not – we're here with 14 amazing side dish recipes guaranteed to take your pork schnitzel night up a notch!
From buttery mashed potatoes and creamed spinach, to homemade potato pancakes and pepper-studded slaws – these mouthwatering, super detailed dishes have got you covered.
It's time for you take an exciting culinary adventure – let's go!
What to Serve with Pork Schnitzel? Try These 14 Sides
1. Spätzle
If you're looking for a delicious and easy side dish to serve with your pork schnitzel, look no further than spätzle.
This German egg noodle is the perfect accompaniment to any meal, and it's so simple to make.
Just cook the noodles in boiling water until they're soft, then toss with some butter and salt.
The great thing about spätzle is that it's incredibly versatile.
You can dress it up or keep it simple, depending on your taste.
If you want to elevate the dish, try adding some sauteed mushrooms or onions.
Or, for a lighter option, try tossing the noodles with some fresh herbs.
No matter how you enjoy them, spätzle are sure to be a hit at your next meal.
2. Sauerkraut
Pork schnitzel is a classic dish that is often served with sauerkraut.
Sauerkraut is a type of fermented cabbage that has a sour and tangy flavor.
It is usually shredded or chopped into small pieces.
The texture of sauerkraut can be crunchy or soft, depending on how it is prepared.
Sauerkraut is an excellent side dish for pork schnitzel because it complements the flavors of the pork nicely.
The acidity of the sauerkraut cuts through the richness of the pork, making it a more well-rounded dish.
If you are serving sauerkraut as a side dish, there are a few things you can do to elevate it.
One way to add more flavor to sauerkraut is to cook it with bacon.
This will give the sauerkraut a smoky flavor that goes well with pork schnitzel.
You can also add caraway seeds to the sauerkraut for an extra depth of flavor.
If you want a crunchier texture, you can fry the sauerkraut in a pan before serving it.
3. Roasted Root Vegetables
Roasted root vegetables are a delicious and easy way to enjoy the bounty of autumn.
Carrots, squash, sweet potatoes, and turnips can all be roasted together in a single dish, providing a wonderful mix of tastes and textures.
The vegetables are first cut into uniform pieces and then tossed with a bit of oil and salt.
Then, they are roasted in a hot oven until tender and golden brown.
The resulting dish is full of flavor, with each vegetable retaining its own unique taste and texture.
To elevate the dish, try roasting the vegetables with fresh herbs or adding a sprinkle of crumbled cheese on top.
4. Tomato Salad
Tomato salad is the perfect side dish for pork schnitzel.
The acidity of the tomatoes cuts through the richness of the pork, and the different textures complement each other perfectly.
When choosing tomatoes for your salad, look for ones that are ripe but still firm.
You want to avoid tomatoes that are too soft, as they will fall apart and make the salad mushy.
For the best flavor, choose a mix of different types of tomatoes, such as heirloom, cherry, or grape tomatoes.
To elevate this dish, consider adding some fresh herbs, such as basil or oregano.
You could also add some chopped onions or garlic for an extra punch of flavor.
If you're looking for a bit of crunch, consider adding some chopped nuts or croutons.
5. Spring Mix Salad
A spring mix salad is a great way to add some freshness to your meal.
The mix of greens, along with the other ingredients, can make for a delicious and healthy salad.
Here are some tips on how to make the most of your spring mix salad.
The first thing to consider is the taste and texture of the greens.
A good mix will have a variety of textures and flavors, so you can choose what you like best.
Some of the more popular greens include arugula, watercress, and endive.
If you want something a little different, try adding in some spinach or chard.
Once you've decided on the greens you want to use, it's time to think about the other ingredients.
A few things that go well with spring mix are fruits, nuts, and cheese.
Fruits such as berries or grapes add a sweetness to the salad, while nuts like almonds or walnuts add a crunch.
And cheese rounds out the flavors nicely.
Finally, don't forget the dress.
A light vinaigrette or citrus dressing is usually best with a spring mix salad.
But feel free to experiment and find what you like best.
With these tips in mind, you'll be sure to create a delicious and satisfying salad.
6. Sweet and Sour Cabbage
Cabbage is a humble vegetable that is often overshadowed by its flashier cousins, but it deserves a starring role in any meal.
Sweet and sour cabbage is a dish that combines the best of both worlds with a balance of bright and acidic flavors.
The cabbage is first cooked until it is tender, then mixed with a sweet and sour sauce made with vinegar, sugar, and spices.
The result is a dish that is both comforting and satisfying.
Sweet and sour cabbage is best served alongside hearty meats or grains.
The acidity of the dish helps to cut through the richness of the meat, while the sweetness complements the hearty grains.
This dish can also be elevated by adding additional vegetables, such as carrots or peppers.
For an extra touch of flavor, try garnishing the dish with fresh herbs or crumbled bacon.
7. Green Beans
Green beans are a delicious and healthy side dish that can be enjoyed by everyone.
They have a crunchy texture and a slightly nutty taste that is perfect for complementing the flavors of pork schnitzel.
There are many ways to elevate this dish and make it even more delicious.
One way is to cook the green beans in chicken or beef broth instead of water.
This will add more flavor to the beans and make them even more enjoyable to eat.
Another way to enhance the flavor of this dish is to saute the green beans in garlic and olive oil before adding them to the boiling water.
This simple step will make a world of difference in the taste and texture of the green beans.
If you want to really impress your guests, try serving the green beans with a light dressing of lemon juice and freshly grated Parmesan cheese.
This combination is sure to please even the most discerning palate.
Whatever way you choose to prepare them, green beans are sure to be a hit at your next meal.
8. Roasted or Baked Carrots
Carrots are versatile and delicious vegetables that can be enjoyed in many different ways.
One of the most popular methods is to roast or bake them.
This enhances their natural sweetness and gives them a lovely soft texture.
To further elevate the dish, try adding a few simple seasonings, such as garlic, ginger, or even a sprinkle of spice.
For an extra touch of luxury, drizzle with some honey before serving.
Whatever ingredients you choose to use, roasted or baked carrots make an excellent side dish or tasty snack.
9. Applesauce
When it comes to applesauce, there are two camps: those who love it and those who don't.
But even if you're not the biggest fan of applesauce, there's no denying that it's a versatile dish.
It can be used as a condiment, a side dish, or even a dessert.
If you're looking for a way to elevate your applesauce game, here are a few tips.
First, try using different types of apples. A mix of tart and sweet apples will give your sauce a more complex flavor.
Second, add some spice. A cinnamon stick or a pinch of nutmeg can go a long way.
Finally, consider serving your applesauce warm.
This will bring out the natural sweetness of the fruit and make for a truly comforting dish.
10. Cranberry Sauce
Cranberry sauce is a holiday staple, but it doesn't have to be relegated to just Thanksgiving and Christmas.
This dish can be enjoyed year-round. Cranberry sauce is tart and sweet, with a thick, jam-like texture.
It's easy to elevate this dish by pairing it with pork schnitzel.
The contrast in flavors will balance out the meal perfectly.
Use fresh or frozen cranberries. If you use frozen, thaw them before cooking.
Add a bit of zest to the sauce by using orange or lemon juice.
Sweeten the sauce to your liking with sugar, honey, or maple syrup.
Spice it up with cinnamon, cloves, or ginger.
11. Simple Tossed Salad
There's nothing quite as refreshing as a simple tossed salad on a hot summer day.
The cool, crisp vegetables are a welcome respite from the heat, and the light dressing is the perfect finishing touch.
But just because it's simple doesn't mean it has to be boring.
Here are some tips on elevating your next tossed salad:
First, choose your greens wisely.
A mix of lettuces is always a good idea, but don't be afraid to experiment with other greens like arugula or spinach.
And for an extra bit of color and texture, add in some chopped fruits or vegetables like tomatoes, cucumbers, or berries.
Next, choose a flavorful dressing.
A simple vinaigrette is always a good option, but you could also try something fruitier like a balsamic glaze or even a creamy dressing.
Just be sure not to go too heavy on the dressing – you don't want it to overpower the taste of the greens.
Finally, add some protein.
Chicken, shrimp, or tofu are all great options that will help fill you up.
And if you're feeling really adventurous, try adding in some nuts or seeds for an extra crunch.
12. Cucumber Salad
Cucumber salad is a refreshing and light side dish that is perfect for summer BBQs and picnics.
This dish is simple to make and only requires a few ingredients: cucumbers, vinegar, salt, and pepper.
The taste is crisp and tangy, with a slight crunch from the cucumbers.
To elevate this dish, try adding in some diced red onion or chopped fresh herbs like dill or parsley.
You could also add in a bit of crumbled feta cheese or sliced olives.
For a bit of sweetness, try adding a tablespoon or two of honey.
Whatever you do, make sure to adjust the seasoning to taste before serving.
This cucumber salad can be served as is or alongside grilled meats or fish.
It's the perfect side dish for a summer cookout.
13. Potato Salad
Potato salad is a dish that can be enjoyed all year round.
It's perfect for a summer picnic or potluck but also hearty enough to be served as a side in the winter.
The key to a great potato salad is the balance of flavors and textures.
You want a mix of creamy and crunchy, tangy and sweet. The first step is to choose the right potatoes.
For a classic potato salad, you'll want to use waxy potatoes like red potatoes or Yukon golds.
These types of potatoes hold their shape well when cooked, so they won't turn into mush when you mix them with the other ingredients.
Next, you'll need to add some crunch. This can come from chopped celery, diced onions, or even chopped apples.
The sweetness of the apples will help balance out the acidity of the vinegar in the dressing.
To make the dressing, start with a base of mayonnaise and then add in your choice of vinegar (white vinegar or apple cider vinegar are both good options), sugar, salt, and pepper.
Give it all a good stir until everything is evenly mixed together.
Now it's time to add the dressing to the potatoes and other ingredients.
Start with just a bit and then taste as you go, adding more until it's how you like it.
Once everything is coated in the dressing, cover the potato salad and refrigerate for at least an hour before serving.
This will give the flavors time to meld together.
14. Coleslaw
Coleslaw is a popular dish that is often served with pork schnitzel.
It is made of shredded cabbage and carrots, and it has a creamy dressing.
The taste is mildly sweet and tangy, and the texture is crunchy.
There are many ways to elevate this dish. One way is to add some chopped apples or raisins to the mix.
This will add sweetness and depth of flavor.
Another way to make coleslaw more interesting is to use a different type of cabbage, such as red cabbage or Napa cabbage.
You can also add other vegetables, such as grated zucchini or beetroot.
And finally, don't be afraid to experiment with the dressing.
Try using different types of vinegar, such as apple cider vinegar or balsamic vinegar.
You could also add some spice to the dressing with a bit of mustard or horseradish.
Conclusion
So there you have it, 14 of the best side dishes to serve with pork schnitzel.
As you can see, there are a variety of options to choose from to suit your taste.
Whether you want something light and healthy or something a little more filling, there's a dish here for you.
So next time you're wondering what to serve with pork schnitzel, be sure to give one of these a try.
And don't forget to let us know how it went in the comments below.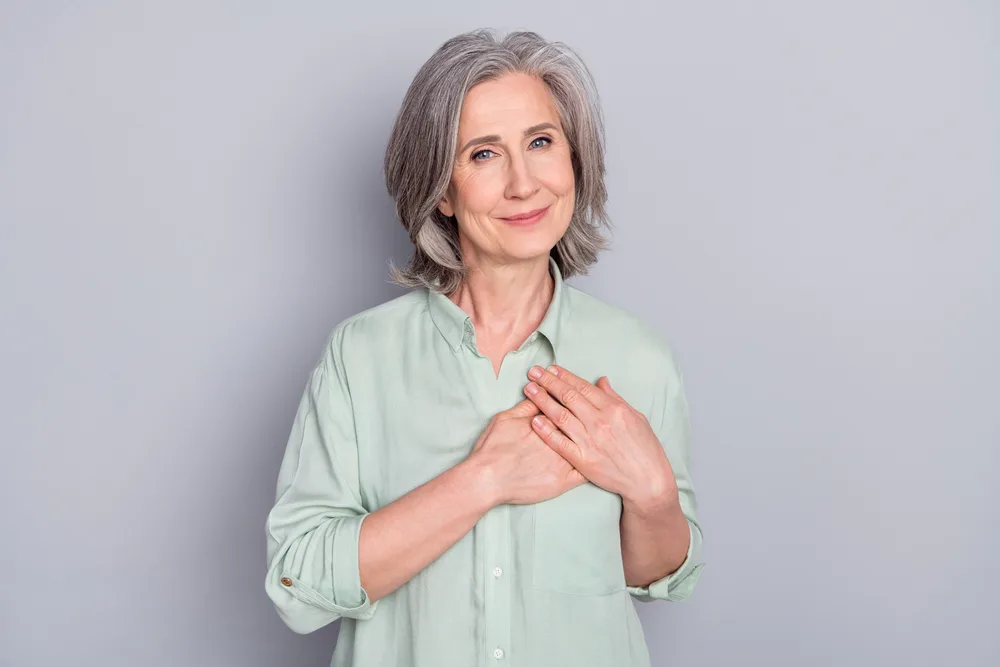 Carrie is a food writer and editor with more than 15 years of experience. She has worked for some of the biggest names in the food industry, including Bon Appétit, Food & Wine, and Martha Stewart Living.
As the Editor in Chief of IntroChicago.com, Carrie oversees all of the content on the site. She also manages the team of contributing writers and editors, who help to create delicious recipes, helpful tips, and informative articles that you'll find on the site.
A native of the Chicago area, Carrie is passionate about all things food. She loves trying new restaurants and experimenting with new recipes in her kitchen. She's also a graduate of the Culinary Institute of America, so she knows a thing or two about food!