Are you hosting a party soon and wondering what side dishes to serve with shrimp cocktail?
Look no further!
With this guide, you'll have fourteen delicious sides that will pair perfectly with your shrimp dish.
From delicate quiches and zesty salads to creamy pastas and comforting gratin-style dishes, this selection of recipes has something for everyone – both in terms of taste possibilities and skill levels needed.
So, whether you're an experienced chef or just starting out in the culinary world, don't worry; these recipes are also perfect for novice cooks due to their simple yet tantalizing flavors.
What to Serve with Shrimp Cocktail? 14 DELICIOUS Side Dishes
1. Grilled Mushrooms
Grilled mushrooms are a delicious and easy side dish that can be enjoyed year-round.
These earthy vegetables have a hearty taste and a satisfyingly chewy texture that makes them the perfect addition to any meal.
While they can be enjoyed plain, there are a few simple tips and tricks that can elevate this dish and make it even more enjoyable.
One of the best things about grilled mushrooms is their versatility.
They can be enjoyed as is or topped with your favorite sauces or spices.
If you're looking for something extra special, try marinating your mushrooms in garlic-infused olive oil before grilling.
This will give them an added depth of flavor that is sure to please.
Another great way to enjoy grilled mushrooms is to stuff them with your favorite fillings.
Cheese, herbs, and even cooked rice make great stuffing for mushrooms.
Simply remove the stem of the mushroom, stuff it with your desired filling, and grill until tender.
These stuffed mushrooms are perfect for entertaining or as a unique and tasty side dish.
2. Zucchini Fries in Parmesan
There's something about fried food that just makes it taste better.
And these zucchini fries are no exception.
They're crispy on the outside and soft on the inside with a cheesy Parmesan flavor that will have you coming back for more.
One of the best things about this dish is that it's so versatile.
You can serve it as a side dish, appetizer, or even a main course.
And there are endless ways to elevate it.
Here are some of our favorite tips:
For an extra crispy fry, coat the zucchini in a mixture of equal parts cornstarch and flour before frying.
If you want to cut down on the fat, you can bake the fries instead of frying them. Just be sure to coat them in a little olive oil first so they don't stick to the baking sheet.
For a fun twist, try dipping the fries in a variety of sauces like ranch dressing, ketchup, or even honey mustard.
3. Pesto Zoodles with Grilled Chicken
Pesto zoodles with grilled chicken is a simple yet flavorful dish that is perfect for a summertime meal.
The zoodles are light and refreshing, while the pesto adds a richness that is balanced by the acidity of the tomatoes.
The grilled chicken provides a hearty protein that makes this dish satisfying and filling.
The key to making this dish great is the quality of the ingredients.
Use a good-quality pesto, preferably one that is made with fresh basil.
The tomatoes should be ripe and juicy, and the chicken should be grilled to perfection.
To elevate this dish, try serving it with a side of roasted vegetables or a simple salad.
You could also add some freshly grated Parmesan cheese on top.
4. Cauliflower Fried Rice
Looking for a delicious and healthy side dish to serve with your shrimp cocktail? Look no further than cauliflower fried rice.
This dish is packed with flavor and nutrients, and it's sure to be a hit with your guests.
Cauliflower fried rice is a great alternative to traditional rice dishes.
It has a similar taste and texture to rice, but it's made with cauliflower instead.
Cauliflower is a great source of fiber and vitamins, so you can feel good about serving this dish to your family and friends.
There are a few things you can do to elevate this dish.
First, try adding some sauteed vegetables to the mix.
This will add even more flavor and nutrition to the dish.
Second, top it off with a sprinkle of shredded cheese or green onions.
This will give it a beautiful presentation and make it even more irresistible.
5. Air Fryer Broccoli
Air fryer broccoli is a delicious, healthy alternative to deep-fried broccoli.
This dish is full of flavor and has a crispy texture that is hard to resist.
The best part about air fryer broccoli is that it is so easy to make.
All you need is a few simple ingredients and your air fryer.
When it comes to taste, air fryer broccoli is just as good as deep-fried broccoli.
The key to making this dish taste great is to season it well.
I like to use a combination of garlic powder, onion powder, and salt.
This gives the broccoli a nice flavor without being too overwhelming.
As for texture, air fryer broccoli should be crispy on the outside and tender on the inside.
The key to achieving this perfect texture is to cook the broccoli at a high temperature for a short period of time.
This will ensure that the outside of the broccoli gets nice and crispy while the inside remains tender and juicy.
If you want to elevate this dish even further, you can add some cheese on top after it has finished cooking.
This will give the broccoli an extra creamy, cheesy flavor that is absolutely delicious.
6. Pork Lumpia
Pork lumpia is a traditional Filipino dish that is made with ground pork, vegetables, and spices wrapped in a spring roll wrapper.
The dish is then fried until the wrapper is golden brown and crispy.
Pork lumpia has a savory and slightly sweet flavor.
The pork is juicy and tender, while the vegetables add a crunchy texture.
The dish can be served as an appetizer or main course.
To elevate the dish, you can try serving it with a dipping sauce such as sweet and sour sauce or chili sauce.
You can also garnish it with green onions or chopped peanuts.
7. Steak Bites
Steak bites are small pieces of meat that are usually served as appetizers or side dishes.
They can be made from any type of steak, but they are typically made from cuts of meat that are not as tender as other cuts.
This means that steak bites can sometimes be tough to eat, but they can also be very flavorful.
The taste and texture of steak bites will depend on the type of steak that is used.
If you use a tender cut of steak, the bites will be more tender and easier to eat.
If you use a tougher cut of meat, the bites will be chewy and have a stronger flavor.
Either way, steak bites are a great way to enjoy the flavor of steak without having to commit to a whole entree.
There are many ways to elevate the dish beyond simply serving it with a dipping sauce.
You can cook the steak bites in a variety of sauces or marinades, or you can top them with cheese or other toppings.
8. Cowboy Caviar
Cowboy caviar is a dish that is often served as a side or appetizer.
It is a combination of black-eyed peas, corn, tomatoes, onions, and peppers, all of which are diced and mixed together.
The dish is then typically topped with a vinaigrette or ranch dressing.
This dish is a great option for those who are looking for something that is both tasty and healthy.
The black-eyed peas and corn provide a good source of protein, while the tomatoes and peppers add a nice sweetness to the dish.
The onions add a bit of crunch, and the vinaigrette or ranch dressing ties everything together.
There are several ways to elevate this dish.
One option is to add some avocado to the mix.
This will give the dish a creamier texture and more depth of flavor.
Another option is to top the cowboy caviar with some grilled shrimp or chicken.
This will give the dish a bit more protein and make it more filling.
9. Baked Crab Cake Balls
Looking for a fun and unique way to serve crab cakes? Try making them into balls.
These bite-sized morsels are perfect for appetizers or as part of the main course.
And, they're so easy to make.
Baked crab cake balls have the same great taste and texture as traditional crab cakes, but they're much easier to eat.
Plus, they're just plain fun.
Here are a few tips on how to make them:
Use fresh lump crab meat for the best flavor.
Be sure to drain the crab meat well before adding it to the other ingredients.
Mix in some Old Bay seasoning for a bit of a kick.
To get that perfect round shape, use a small cookie scoop or melon baller.
Serve with your favorite dipping sauce. We like cocktail sauce or remoulade.
10. Honey Brie Crostini
Honey brie crostini is a simple, yet elegant dish that is perfect for entertaining.
The combination of sweet honey and rich brie cheese is irresistible.
The key to making this dish shine is to use quality ingredients and to let the flavors meld together.
The taste of honey brie crostini is sweet and savory with a hint of creaminess from the brie.
The texture is crispy from the baguette and slightly chewy from the cheese.
The sweetness of the honey pairs perfectly with the creaminess of the brie, making it a heavenly bite.
There are a few tips to elevate this dish and make it even more special.
First, use a good quality baguette that is fresh and crusty.
Second, choose a high-quality brie cheese that has a smooth texture.
Lastly, drizzle the honey over the top just before serving so that it glistens and looks beautiful.
11. Chicken Bacon Ranch Wraps
There's something about the taste of chicken bacon ranch that just hits the spot.
The savory flavors of the chicken and bacon, combined with the creamy ranch dressing, create a perfect harmony of flavors.
And when wrapped up in a warm tortilla, it's an irresistible dish.
The key to a great chicken bacon ranch wrap is in the balance of flavors.
You want to make sure that the chicken is cooked through so that it's juicy and flavorful but not dry.
The bacon should be crisp but not burnt.
And the ranch dressing should be creamy and tangy, without overpowering the other flavors.
One way to elevate this dish is to use high-quality ingredients.
This means using fresh chicken breasts rather than pre-cooked or frozen chicken.
And instead of using store-bought ranch dressing, opt for a homemade version made with Greek yogurt and fresh herbs.
With these simple swaps, you'll take your wraps to the next level.
12. Spicy Tuna Tartare on Cucumber Slices
This dish is a great way to start off a meal.
The cucumber slices provide a refreshing base for the tuna, while the Sriracha adds a bit of heat.
You can also add avocado to this dish for some creaminess.
The key to making this dish successful is to use fresh tuna.
Make sure to dice the tuna into small pieces so that it's easy to eat.
You want the texture of the tuna to be smooth, not rubbery.
If you are using canned tuna, make sure to drain it well before adding it to the mix.
Sriracha can be added to taste, but we recommend starting with just a little bit and then adding more if you want more heat.
You can also garnish this dish with some chopped scallions or sesame seeds.
13. Grilled Salmon with Mango Salsa
Grilled salmon with mango salsa is a dish that bursts with flavor.
The sweetness of the mango pairs perfectly with the savory salmon, and the addition of grilled onions and peppers gives the dish an extra zing.
This dish is sure to please any palate.
The key to making this dish successful is in the preparation.
Be sure to use fresh, ripe mangoes for the salsa, as they will provide the most flavor.
You can also add some diced jalapeño to the salsa for an extra kick.
For the salmon, be sure to use a good quality fish that has been properly cleaned and scaled.
Season the salmon generously with salt and pepper before grilling.
To really elevate this dish, serve it on a bed of wilted spinach or grilled vegetables.
The smokiness of the grill will add an extra layer of flavor to the dish that is sure to impress your guests.
14. Lobster Roll Sliders
Lobster roll sliders are the perfect way to enjoy the taste of lobster without having to commit to a full-sized lobster roll.
These mini sandwiches are perfect for parties or as an appetizer, and they're surprisingly easy to make at home.
The key to a good lobster slider is all in the lobster meat.
Make sure to use fresh, quality lobster meat for the best flavor.
If you can't find fresh lobster, frozen will work too.
Just make sure to thaw it completely before using it.
For the best texture, chop the lobster meat into small pieces so that it's easy to bite into.
To elevate your lobster roll sliders, try serving them on mini brioche buns or even croissants.
A dollop of homemade mayo or aioli would also be delicious.
If you're feeling extra fancy, top each slider with a small piece of bacon or a sprinkle of chopped chives.
Conclusion
In conclusion, there are a variety of amazing side dishes that go great with shrimp cocktails.
I hope this blog post has given you some inspiration for your next event.
Be sure to try out some of these recipes, and let us know how they turned out.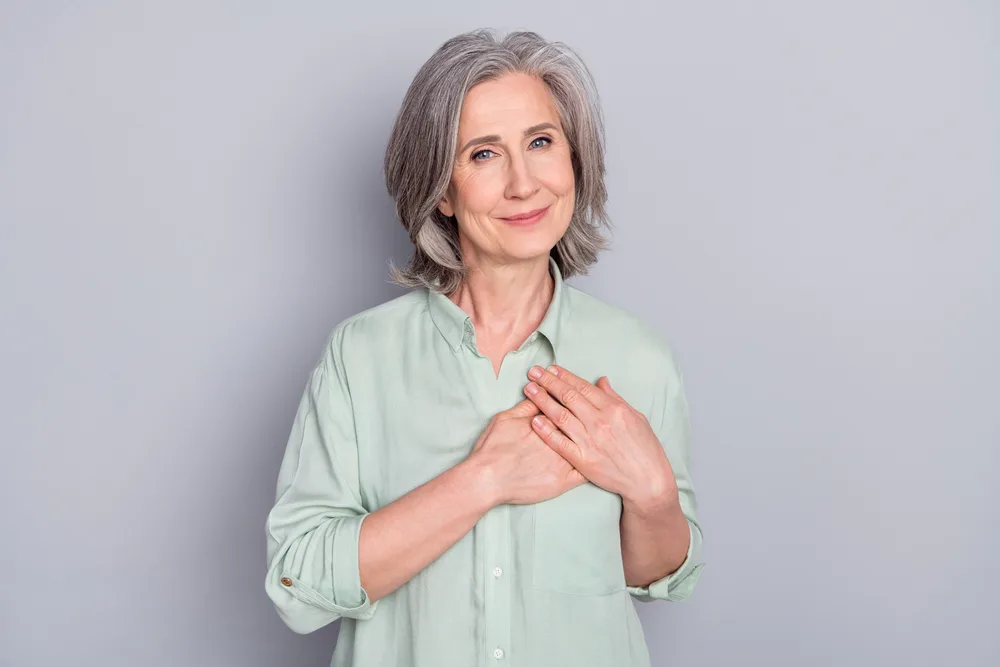 Carrie is a food writer and editor with more than 15 years of experience. She has worked for some of the biggest names in the food industry, including Bon Appétit, Food & Wine, and Martha Stewart Living.
As the Editor in Chief of IntroChicago.com, Carrie oversees all of the content on the site. She also manages the team of contributing writers and editors, who help to create delicious recipes, helpful tips, and informative articles that you'll find on the site.
A native of the Chicago area, Carrie is passionate about all things food. She loves trying new restaurants and experimenting with new recipes in her kitchen. She's also a graduate of the Culinary Institute of America, so she knows a thing or two about food!