Have you ever been perplexed by what type of dressing to use for tuna salad? Look no further.
This article reveals 11 options to choose from, everything you need to know about the perfect dressing for your tuna salad.
From cream cheese based dressings with an array of seasonings to French vinaigrettes and everything in between – this article has it all.
As a bonus, each dressing comes with detailed instructions from preparation to presentation, so you'll have delicious salad on the table in no time.
So rid yourself of the confusion and get ready to explore the best tuna salad dressings out there.
Why Consider Using A Dressing with Tuna Salad?
Tuna salad is a healthy and delicious meal option.
But it's easy to get stuck in a rut and only use the same dressing each time you make tuna salad.
Adding a dressing can take your dish to the next level.
From vinaigrettes to creamy dressings, each adds a unique flavor that makes for a more interesting dish.
Plus, most dressings are extremely low in calories and fat, making them great options for those on restrictive diets.
What Dressing Goes with Tuna Salad? 11 Options
Tuna salad is a popular and delicious choice as a light meal or as part of a heartier sandwich or wrap.
It's versitile, flavorful and easy to prepare.
Just like any dish, the right dressing can take it to the next level.
Here are eleven of our favorite dressings to pair with tuna salad:
1. Caesar Dressing
Caesar dressing is a classic option to pair with tuna salad, providing the dish with a creamy and full-bodied flavor.
This type of dressing is made of a mixture of egg yolks, anchovies, garlic, Worcestershire sauce and other ingredients.
It's higher in fat content than other dressings, so it's important to watch how much you add to your salad.
Tip: Try making your own Caesar dressing to ensure optimal results.
2. Italian Dressing
Italian dressing is a popular marinade for tuna salad, but it can also be a great dressing.
This mixture of oil, vinegar and seasonings has a zesty flavor that is sure to bring out the best in your tuna salad.
The nice thing about Italian dressing is that it is easy to find, inexpensive and very versatile as far as ingredients go.
To use Italian dressing on your salad, simply drizzle an amount over the top of your salad right before serving.
You may also opt to mix it with the ingredients before assembling the salad to allow for more even flavor distribution throughout.
3. Blue Cheese Dressing
Blue cheese dressing is a creamy, flavorful option for a tuna salad.
This classic dressing is perfect for adding tang and body to the salad.
To make blue cheese dressing, combine crumbled blue cheese, a mixture of mayonnaise and Greek yogurt, white wine vinegar, salt and pepper in a bowl.
Mix it all together until it forms a smooth and creamy mixture that coats the back of a spoon.
Serve this classic dressing over seasoned tuna salad and enjoy the combination of sweet and salty flavors that balance out each other perfectly.
4. Ranch Dressing
Ranch dressing is a creamy, classic favorite.
Its combination of buttermilk and herbs such as dill, parsley, and chives adds flavor to any salad.
For tuna salad, ranch dressing provides a light coating without overpowering the other ingredients.
Add your favorite crunchy toppers for a tasty meal that goes well with an array of sides for lunch or dinner.
5. Honey Mustard Dressing
Honey mustard dressing brings a vibrant, sweet and tangy flavor to tuna salad.
This dressing is an ideal complement to the briny taste of canned tuna, offering a creamy counterpoint.
The depth of flavor from the addition of mustard and honey make this an excellent option for energizing your tuna salad.
It is also a great choice for pairing with leafy greens for a light but flavorful summer salad.
The combination of honey and mustard create an unbeatable flavor that will quickly become a favorite in your weekly meal prep.
6. Balsamic Vinaigrette
Balsamic vinaigrette is an excellent choice for pairing with your tuna salad, as the deep and earthy flavors of the vinaigrette bring out the boldness of tuna and various other toppings such as olives, artichokes, and capers.
In addition, by combining the sweetness of balsamic vinegar with lemon juice and olive oil, it creates a well-balanced and refreshing dressing that pairs perfectly with a light tuna salad.
To make your own homemade balsamic vinaigrette, mix together 1/4 cup balsamic vinegar,1/2 cup olive oil, 2 tablespoons honey or brown sugar (optional), 1 tablespoon lemon juice, salt to taste, and freshly ground black pepper to taste.
Whisk everything together until emulsified or shake in a mason jar until blended.
Taste test to adjust the flavor balance if needed before pouring over your tuna salad.
7. Thousand Island Dressing
Thousand Island dressing is a creamy condiment made with mayonnaise, ketchup or chili sauce, and a mixture of other ingredients such as green olives, bell pepper, pickles, and hard-cooked eggs.
Not only does it make an excellent topping for salads, but it also goes great on sandwiches like hamburgers and Reubens.
When served with tuna salad, Thousand Island dressing adds a sweet yet tangy flavor that is sure to become one of your favorites.
It pairs well with the natural savory taste of tuna, as well as other vegetables like tomatoes and onions.
Try drizzling a generous amount of this piquant dressing over your tuna salad for an added zing to your meal.
8. Creamy Horseradish Dressing
Creamy horseradish dressing is a great choice for tuna salad, as it has a strong flavor that can stand up to the tuna.
This type of dressing also complements other ingredients that may be paired with the tuna such as onions, celery, and/or pickles.
To make creamy horseradish dressing at home, simply whisk together mayonnaise, sour cream, horseradish, dill pickle juice (or white wine vinegar), hot sauce (optional), minced garlic cloves, lemon juice and salt to taste.
For an even creamier version of this dressing add a little bit of milk or yogurt.
This type of dressing goes best with salads that have light, delicate flavors such as tuna salad.
9. Tartar Sauce
Tartar sauce is a classic condiment for fish and pairs perfectly with tuna salad.
It is a thick, creamy sauce that typically includes mayonnaise, shallots, capers, fresh dill and lemon juice.
This popular combination provides an additional layer of flavor when drizzled over your tuna salad sandwich or wrap.
While plain tartar sauce has a mild flavor, it can be made spicier by adding more lemon juice for zest or horseradish for heat.
For an extra special touch, add chopped gherkins to the tartar sauce mix to make it even more flavorful and exciting.
10. Remoulade
Remoulade is a classic French dressing and perfect accompaniment to tuna salad.
Generally, remoulade dressing is made with mustard, olive oil, parsley and lemon.
For a classic remoulade sauce, whisk together prepared horseradish, grainy mustard, mayonnaise, garlic and capers until it reaches the desired consistency.
This can be served chilled or at room temperature.
Remoulade sauce pairs nicely with tuna salad either as tossed in with the greens or as a condiment on top of the salad.
11. Yogurt Dressing
Yogurt dressing is a simple, creamy dressing that provides a nice balance to the rich flavors of tuna salad.
To make yogurt dressing for your tuna salad, mix together mayonnaise, plain Greek yogurt, Dijon mustard, and lemon juice in a small mixing bowl.
Once everything is combined, season with salt and pepper to taste.
This flavor-packed dressing adds a tart yet creamy highlight to any tuna salad dish.
It's perfect for wrapping up in lettuce or ingesting over leafy greens.
Conclusion
Tuna salad is a great way to get your Omega-3s while also enjoying a delicious lunch.
There are many dressings that pair well with tuna salad, so you're sure to find one that you love.
No matter which dressing you choose, it's important to remember that everyone's palate is different.
More importantly, take the time to explore different flavor combinations until you find one that works best for you.
Always be sure to check nutrition labels and look for organic ingredients whenever possible — healthy eating should never be a compromise.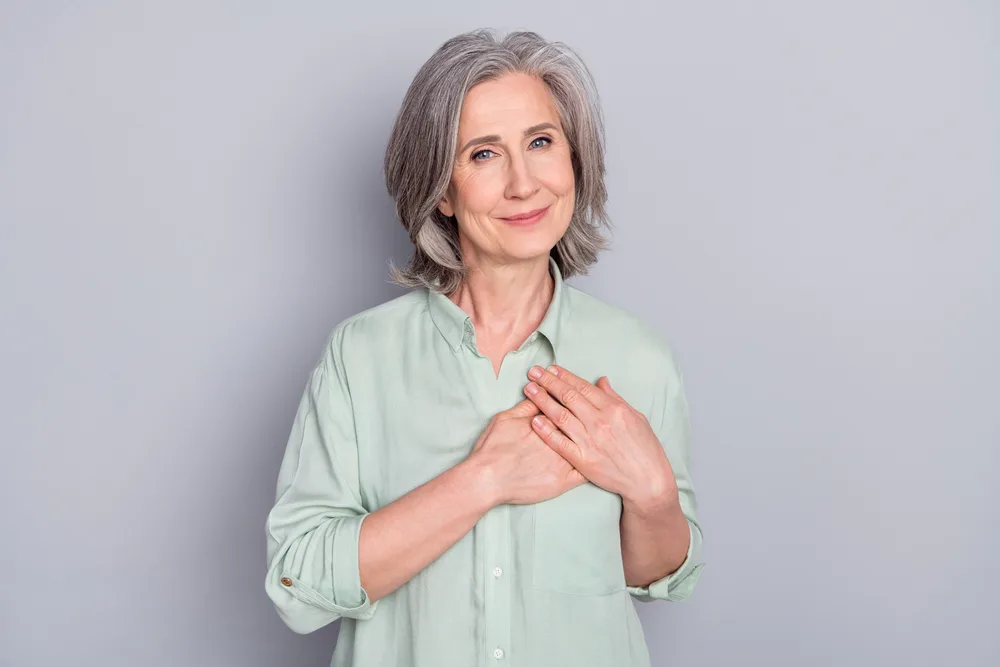 Carrie is a food writer and editor with more than 15 years of experience. She has worked for some of the biggest names in the food industry, including Bon Appétit, Food & Wine, and Martha Stewart Living.
As the Editor in Chief of IntroChicago.com, Carrie oversees all of the content on the site. She also manages the team of contributing writers and editors, who help to create delicious recipes, helpful tips, and informative articles that you'll find on the site.
A native of the Chicago area, Carrie is passionate about all things food. She loves trying new restaurants and experimenting with new recipes in her kitchen. She's also a graduate of the Culinary Institute of America, so she knows a thing or two about food!