Are you looking for a delicious vegan alternative to Half and Half?
Wondering if that creamy favorite can be enjoyed without any animal products?
Don't worry, there are plenty of vegan substitutes that can satisfy your craving.
In this blog post, you'll learn all about them and make the perfect decision for your diet.
Is Half and Half Vegan?
Half and Half is a creamy dairy-based product that's become popular as an ingredient in coffee, tea, and other beverages.
Depending on the brand, it usually contains around 10 percent to 18 percent fat and is a combination of equal parts light cream and milk.
The confusion lies in the fact that some brands may contain a small amount of butterfat and non-dairy stabilizers such as carrageenan or monoglycerides which may not render it entirely vegan-friendly.
In terms of taste and texture, this creamy liquid is rich without being too overpowering – its mellow flavor does not overwhelm delicate flavors like tea or coffee yet enriching them with its velvety smoothness.
As for using half and half, it can be used as a substitute for milk in any recipe where added creaminess is desired such as mashed potatoes or macaroni & cheese.
It can also be used to make soups or sauces more decadent while still maintaining their flavor integrity making it incredibly versatile in the kitchen.
5 Best Vegan Substitutes for Half and Half
Consumers searching for vegan alternatives to traditional dairy products, such as half and half, may feel overwhelmed by the variety of available substitutes.
To assist in selecting the perfect replacement for non-vegan half and half, here are five options that can offer delightful flavor, texture and nutrition.
1 – Cashew Cream
Cashew cream is an excellent way to emulate the creamy texture of half and half.
To prepare cashew cream, you'll need to use a blender or food processor.
Start by soaking 1 cup of raw cashews in water for four hours or overnight; this softens the nuts to make them easier to process into a smooth sauce.
Then, drain off the soaking water and rinse the nuts with fresh water; combine with 3 cup of fresh water and blend in a blender or food processor until making a smooth cream.
Depending on your preferences, you might add up to 4 tablespoons of lemon juice, 2 teaspoons sea salt and even some sweetener such as honey before blending once more for additional flavor.
You can store cashew cream for up to five days in an airtight container in the refrigerator.
2 – Almond Cream
Almond cream is a great dairy-free alternative to half and half and comes in either ready-made form or can be created at home by blending ⅓ cup of almonds, ⅔ cup of water, and a little salt together.
It's an excellent choice for use in coffee drinks since it maintains the creamy texture and provides a subtly nutty taste to the drink.
Although almond cream has the same color as other milks, it has slightly more fat content than regular milk.
This means that it foams better when used in drinks like lattes, macchiatos, etc.
Therefore if you're looking for something to give your coffee that traditional cafe drink look – this is your best bet.
3 – Coconut Cream
Coconut cream is another popular vegan alternative to cow's milk and cream.
This product is made by blending equal parts coconut milk and water, creating a thick consistency that is not too far off from traditional half-and-half.
It can be used in coffee and tea for a delicious dairy-free option.
Additionally, it can be used in place of cream when baking or cooking.
Coconut cream contains more saturated fat than other options, but it also provides beneficial minerals such as magnesium, phosphorus, and iron.
4 – Silken Tofu
Silken tofu is a great vegan alternative to half and half.
Crafted from traditional Japanese tofu, silken tofu is incredibly smooth, creamy, and has a delicate flavor.
It contains barely any calories but it will still add thickness and body to your desired recipe.
Silken tofu can be used in a variety of dishes such as homemade sauces or soups instead of half and half or regular cream.
Its neutral flavor makes it perfect for use in both sweet and savory dishes.
Whipping silken tofu with ice before blending gives it an even smoother texture for making flavorful lattes or creamy desserts.
All you have do is blend it with oat milk, vanilla extract and maple syrup for delicious vegan treats such as pudding or mousse.
5 – Oat Milk
Oat milk is a great, creamy vegan alternative to half and half.
It's made by soaking oats in water, blending them with additional water, and then straining out any solids.
Oat milk features a mild flavor and a creamy texture that makes it an ideal substitute for dairy-based half-and-half in coffee or tea.
Since oats are naturally gluten-free, oat milk does not usually contain gluten unless it's cross-contaminated with wheat during the processing phase.
Be sure to check the ingredients on your carton to make sure it doesn't contain any hidden ingredients you might be allergic to.
Oat milk is also available in various forms such as unsweetened, vanilla, or chocolate — all delicious additions to hot or cold beverages.
Conclusion
In conclusion, the answer to the question "Is half and half vegan?" is no.
Depending on your vegan lifestyle, there are many alternatives that can easily be incorporated into your routine.
These include oat milk, soy milk, almond milk, hemp milk and coconut milk.
While some may have a more subtle taste than that of half and half, they make delicious alternative replacements in coffee and other dishes.
When considering a vegan alternative to dairy products like cream or half and half it is important to understand the various ingredients that go into a specific product.
Reading labels at the store should give you an understanding of whether or not a certain product contains any animal derived ingredients that are forbidden by vegan diets.
Remembering these five vegan substitutes for cream or half and half will help you to easily navigate any grocery store with confidence.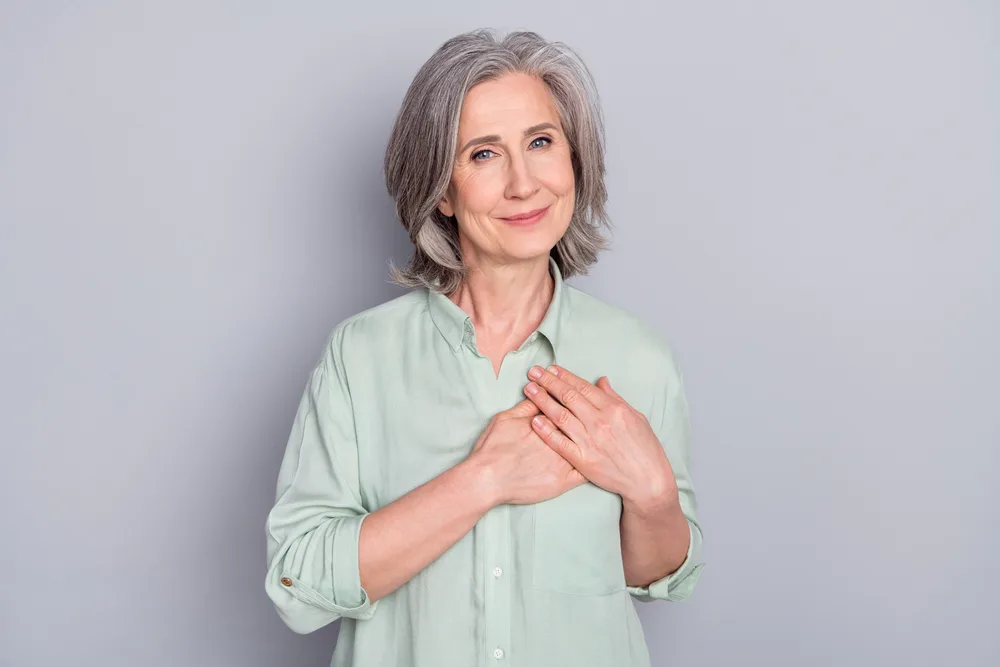 Carrie is a food writer and editor with more than 15 years of experience. She has worked for some of the biggest names in the food industry, including Bon Appétit, Food & Wine, and Martha Stewart Living.
As the Editor in Chief of IntroChicago.com, Carrie oversees all of the content on the site. She also manages the team of contributing writers and editors, who help to create delicious recipes, helpful tips, and informative articles that you'll find on the site.
A native of the Chicago area, Carrie is passionate about all things food. She loves trying new restaurants and experimenting with new recipes in her kitchen. She's also a graduate of the Culinary Institute of America, so she knows a thing or two about food!