Do you want to cut back on white rice but don't know what alternatives are out there? You're not alone.
Let us introduce you to the five best substitutes for white rice, so you can enjoy all your favorite dishes without any compromise.
What is White Rice?
White rice is actually a type of processed rice, which has had its outer layers removed.
The husk, bran and germ are all removed during the milling process.
This leaves just the white inner part of the grain, with different types varying in shape and texture.
White rice is characterized by its grainy texture and whitish-ivory hue, making it easier to cook than brown or wild rices.
When it comes to cooking white rice, here are some essential tips to keep in mind:
Make sure you rinse your rice before cooking it. This removes any excess dirt, while also helping reduce starch levels to give you a fluffier end result.
Add enough water and/or broth when cooking your rice; this helps ensure all the grains cook properly. As a general rule of thumb, add 2 cups of liquid per 1 cup of white rice.
Leave your lid covered while the rice cooks; this helps steam your grains properly and keeps them from drying out.
Stirring your cooked rice can make it gummy so avoid this if possible; if you must stir or fluff it up in order for it to cool down evenly.
Only use nonmetallic pots for cooking white rice; aluminum or cast iron can give an unpleasant taste to your cooked grains.
5 Best White Rice Substitutes to Consider
Though white rice is enjoyed all over the world, it's wise to switch up your diet occasionally to get more nutrition.
Luckily, we now have a host of exciting and nutritious substitutes to choose from.
There are loads of healthier alternatives that provide just as much flavor without sacrificing nutritional value.
Here are five of the best alternatives to white rice:
1 – Brown Rice
Though it provides fewer calories and carbohydrates than white rice, brown rice is a nutritional powerhouse.
It contains both soluble and insoluble fiber, as well as healthy amounts of iron, zinc and vitamins B1, B3 and B6.
Brown rice also has an abundance of magnesium and manganese, which are crucial for healthy bones and the metabolism of fats, carbs and proteins.
Plus it gets toasty in flavor when cooked, making for a great side dish or dinning table staple.
2 – Cauliflower Rice
Cauliflower rice is a great substitute for white rice for anyone who is looking for a low-carb and low-calorie replacement.
It can be made in the same method as traditional cooked rice or microwaved and cooked quickly.
Popular seasonings can be used to add flavor while still maintaining its health benefits.
Cauliflower is high in vitamins and fiber, making it an excellent choice for healthy eating.
Additionally, since it has no gluten, it can easily be adapted to gluten-free diets as well.
To cook cauliflower rice, simply blitz florets in the food processor until they are a fine grainy texture, heat some oil in a skillet and cook the grated cauliflower with salt and pepper until fully cooked through—approximately 5 minutes of cooking time should do the trick.
3 – Quinoa
Though related to spinach, swiss chard and beets, quinoa is the healthiest option you can choose as a substitute for white rice.
It's a superfood packed with all the essentials nutrients like, Protein, Fiber, Vitamin B6 and Iron.
Quinoa has been cherished by the Aztec culture for its medicinal benefits and is considered one of the main grains in their cuisine.
Unlike white rice which has a sweet taste, quinoa is somewhat nutty and this may take some time for some people to get used to it.
White Quinoa should be rinsed before cooking as it may have residue from the saponin coating that can taste bitter when cooked.
Quinoa can be cooked just like white rice in boiling water or in a rice cooker with two parts of water for every one part of quinoa up until all of the water absorbs or evaporates.
Then let it rest covered off from heat for about ten minutes and serve warm with your favorite recipe.
4 – Broccoli Rice
Broccoli rice is made from grated or processed fresh broccoli florets, and makes for an easily achievable and affordable alternative to white rice.
It can be prepared in a similar manner as white rice, using a cooking liquid like chicken broth or vegetable stock, or simply boiled in water.
Boiling time ranges from 5-15 minutes depending on the grain size.
Broccoli rice may not provide the same texture as traditional long-grain rice, but it's packed with vitamins and minerals that are absent in white rice— like Vitamin K and dietary fiber — which can help provide extra nutrients to any meal.
Additionally, broccoli has prebiotic compounds that are known to improve gut health.
With this versatile substitute, you can create an array of dishes like casseroles, stir-fries and salads.
5 – Barley
Barley is a great substitute for white rice, adding a slightly nutty flavor to dishes.
It has more fiber than white rice and also provides more health benefits such as reducing cholesterol levels and decreasing your risk of heart disease.
Unlike white rice, barley has a slightly chewy texture but still cooks in less than 30 minutes.
If you're looking for an alternative to white rice that offers more nutritional value, try using barley in recipes like soups, salads or casseroles — it even makes great stuffing.
Conclusion
In conclusion, there are dozens of delicious and nutrient-packed alternatives to choose from when you're looking for a substitute for white rice.
Experimenting with different varieties is a great way to broaden your culinary scope and add some extra flavor and nutrients to your dishes.
Whether you're trying to cut carbs or just branch out, these alternatives give complete flexibility in the kitchen without sacrificing taste.
Above all, choosing a cardiovascular-friendly source of carbohydrates is an important factor in maintaining a well-rounded and mindful diet.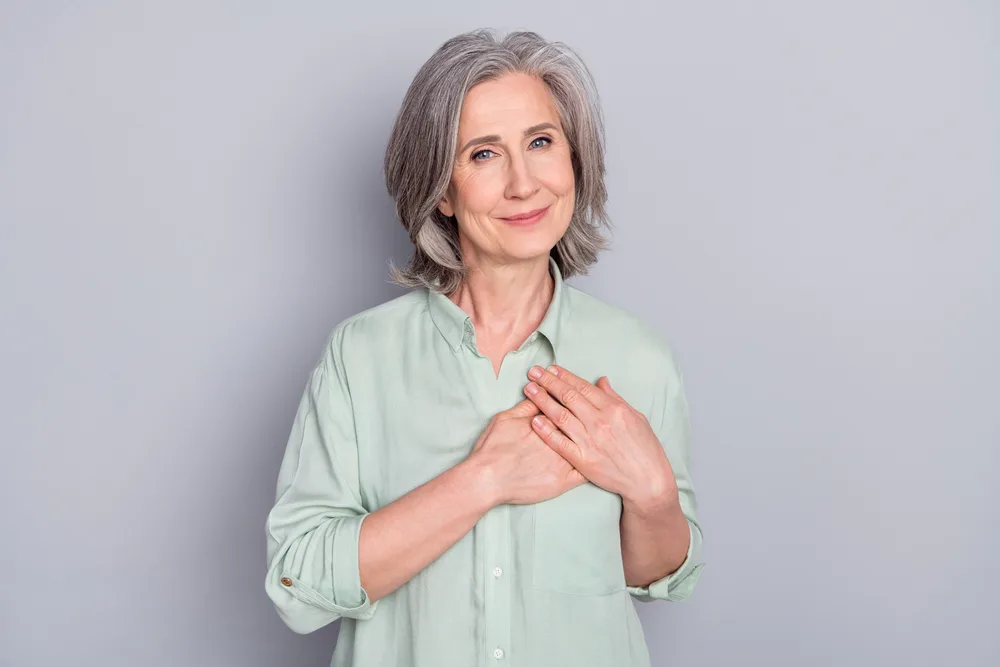 Carrie is a food writer and editor with more than 15 years of experience. She has worked for some of the biggest names in the food industry, including Bon Appétit, Food & Wine, and Martha Stewart Living.
As the Editor in Chief of IntroChicago.com, Carrie oversees all of the content on the site. She also manages the team of contributing writers and editors, who help to create delicious recipes, helpful tips, and informative articles that you'll find on the site.
A native of the Chicago area, Carrie is passionate about all things food. She loves trying new restaurants and experimenting with new recipes in her kitchen. She's also a graduate of the Culinary Institute of America, so she knows a thing or two about food!