Are you looking for a delicious way to switch up your smoothies without bananas? You're in luck.
In this article, we will explore the five best alternatives to create smoothie recipes that still taste great and are healthy.
So grab your blender and get ready to learn the top substitutes for bananas in smoothies.
Why Use Bananas in Smoothies?
Bananas are a great staple ingredient in smoothies because they add natural sweetness, texture, and nutritional value.
Bananas contain important minerals like potassium, calcium, and magnesium.
They also make smoothies creamy and more filling with their high fiber content.
In addition to being packed with potassium – a mineral that helps regulate blood pressure – bananas offer calcium, vitamin A, manganese, phosphorus, zinc and B vitamins.
Bananas can take smoothies from good to great in little or no time.
Are Bananas Healthy in Smoothies?
When considering adding bananas to your smoothie, it helps to understand just how healthy they are.
High in many essential vitamins, minerals and fibers, bananas are an excellent way to get your daily recommended amount of nutrition.
Bananas are a good source of Vitamins A, B6 and C as well as some minerals like iron and potassium.
When it comes to fiber content, they are one of the highest ranked fruits, with 3 grams per medium-sized banana.
On top of all these nutrients, bananas also contain several powerful antioxidants which help keep our body free from disease-causing free radicals.
Eating them can reduce risk for conditions such as high blood pressure and heart disease.
Bananas are low in sodium and fat but high in calories – about 100 per banana – so keep that in mind if you're keeping track of caloric intake.
Bananas make an excellent addition to any smoothie because they add a creaminess that few other ingredients can match.
Plus there's no need to blend them up as you would with other fruits — just peel and throw it into the blender.
5 Bananas Substitutes to Use in Smoothies
Although bananas are a popular and healthy choice for smoothies, not everyone likes their taste and they can be pricey in some areas.
For those who are looking to avoid bananas, there are several great alternatives that can be used in place of the fruit to still enjoy the same great benefits of a smoothie.
The following five ingredients can be used to substitute for bananas in any smoothie recipe:
1 – Mango
Mango is a fantastic source of natural sweetness and fiber for smoothies, and its soft texture makes it perfect for blending.
The soft texture of mango also allows you to avoid adding additional sugar or syrup.
Plus, it's loaded with vitamins, minerals and antioxidants like vitamins C and A, folate, iron, calcium and potassium.
Mangos contain more than a dozen different carotenoids, which act as powerful antioxidants in the body to protect the body from damage caused by diseases like cancer, heart disease and stroke.
In addition to being an incredibly nutritious fruit, mangoes are also incredibly delicious.
2 – Avocado
Avocado can be a great substitute for banana in smoothies, especially for those looking for something creamy with a mild flavor.
It is full of healthy fats and is an ideal choice if you're on the look-out for healthy smoothies.
Avocado also offers a velvety texture to smoothies and helps to thicken them.
However, keep in mind that avocado has an earthy, nutty flavor that may not be to everyone's taste.
You may also need to add extra sweetener or other fruits like pineapple or mango to make up for the lack of sweetness from the banana.
3 – Cashews
Cashews offer a unique flavor profile to smoothies, but they do have a mild sweetness that can be great for complementing the other ingredients in your drink.
Cashews are high in dietary fiber and healthy fats, making them an ideal option.
Blending cashews with almond milk will help make them smooth and creamy.
In order to avoid having hard chunks of nuts in your smoothie, make sure to grind them or blend them thoroughly before adding other ingredients.
You can also purchase cashew butter that is easy to mix into your concoction with ease.
4 – Coconut Milk
Coconut milk is a great alternative to banana in any smoothie, providing a tropical, creamy flavor that works well with many other ingredients.
While not a banana substitute in terms of texture, the subtly sweet taste of coconut milk can help to offset the sharpness of some citrus flavors or counterbalance tart fruits like cranberries.
You'll also get a healthy dose of fatty acids, vitamin E and other nutrients.
For an easy addition to your favorite smoothie recipe, use light canned coconut milk or even creamier homemade coconut milk.
5 – Greek Yogurt
Greek yogurt makes an excellent banana substitute in smoothies.
Not only is it a great source of protein, but it's also creamy and much lower in sugar than bananas.
Since the sugar content of yogurt can vary, opt for the full-fat variety if you're looking to reduce sugar intake or use a 0% fat yogurt if you're after a healthier option.
Either way, you'll have added significant amounts of calcium, protein and probiotics to your smoothie.
Greek yogurt pairs well with ingredients such as Apple, Blueberry and Raspberry-Lime mixed with frozen Banana pieces.
Conclusion
Choosing the best substitute for bananas in a smoothie recipe depends on the flavor profile, desired texture and any dietary requirements.
For a thicker or creamier result than the substitutes listed above, consider adding unsweetened nut milk or yogurt to your smoothie.
If you want a frothier drink you can try adding proteins such as almond butter or flaxseed.
The sky's the limit when it comes to creating delicious and diverse smoothies.
Be sure to experiment with different ingredients and combine flavors to maximize potential health benefits and find what works best for your taste buds.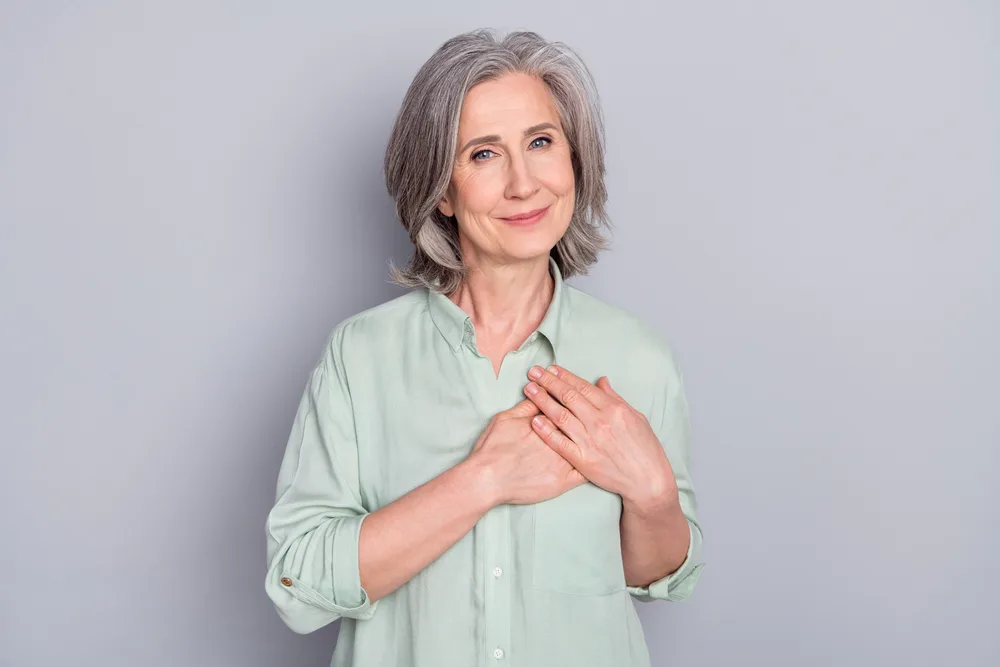 Carrie is a food writer and editor with more than 15 years of experience. She has worked for some of the biggest names in the food industry, including Bon Appétit, Food & Wine, and Martha Stewart Living.
As the Editor in Chief of IntroChicago.com, Carrie oversees all of the content on the site. She also manages the team of contributing writers and editors, who help to create delicious recipes, helpful tips, and informative articles that you'll find on the site.
A native of the Chicago area, Carrie is passionate about all things food. She loves trying new restaurants and experimenting with new recipes in her kitchen. She's also a graduate of the Culinary Institute of America, so she knows a thing or two about food!