Confused about what clotted cream is and how to use it? You're not alone.
Learn all about clotted cream, its uses, and the best substitutes when you don't have any on hand.
This comprehensive guide will answer all your questions and help you achieve delicious results.
What is Clotted Cream?
Clotted cream is a thick, rich cream made from cow's milk and served as a part of British cuisine.
It has a smooth and creamy texture, with an ivory yellow to bright yellow color.
Clotted cream has been produced since the late 19th century, with its origin in the agricultural southwest of Great Britain.
It is mainly used on top of scones, alongside strawberry jam.
Clotted cream dates back to the Middle Ages when it would have been eaten as part of farmhouse cooking.
The traditional process to make clotted cream is time-consuming and requires patient application in order to turn the liquid form of raw cow's milk into clotted cream's thick pudding-like consistency.
The slow process irreversibly changes some of the fat globules in the raw milk into solid fattier flakes giving it it's signature silky texture.
Typically, raw cow's milk is scalded for 30 minutes at about 82°C (180°F) then placed in shallow pans and left undisturbed for 12 hours until its pale yellow crust forms on top which carries within it's signature flavor – nutty, sweet and delicate with slight caramel notes.
Clotted cream also known as "Devonshire Cream" serves everything from cheese platters, fresh sliced bread with honey or butter or simple desserts like Apple crumble pies or summer fruits Eton Mess which you could either make with or without whipped Chantilly Cream).
To enjoy clotted or Devonshire Cream its recommended that you slightly sweeten It if desired by adding some sugar to taste before serving.
The best way to enjoy your dessert made with clotted cream is tempering its sweetness by adding tart preserves such strawberry jam or lemon curd.
5 Best Clotted Cream Substitutes to Consider
If you're looking for a way to recreate this velvety treat without authentic clotted cream, you're in luck.
Below are five of the best substitutes to consider when faced with a pan of scones or other desserts that call for clotted cream.
1 – Greek Yogurt
Greek yogurt is a popular and often suggested substitution for clotted cream.
It's thick, creamy texture makes it an ideal replacement, as it can easily be used in both sweet and savory recipes.
Like clotted cream, Greek yogurt is high in protein and dairy fat and contains beneficial minerals, such as calcium and potassium.
It also provides probiotics, which are beneficial bacteria that help to promote a healthy digestive system.
However, Greek yogurt does not have the same gloriously rich-taste of clotted cream.
For this reason, using Greek yogurt as a substitute will produce slightly different results from the original recipe.
2 – Mascarpone Cheese
Mascarpone cheese is a popular form of soft Italian cheese, much like a combination of cream cheese and butter.
It can be used as a direct substitute for clotted cream in baking and cooking.
Most grocery stores carry mascarpone in their dairy section – usually with other soft cheeses like ricotta and fresh mozzarella.
Two common commercial brands of mascarpone are Galbani and Bel Gioso.
To substitute, you'll only need half the amount of mascarpone as what the recipe calls for in clotted cream — so if it asks for 2 tablespoons, you'll use 1 tablespoon of mascarpone instead.
3 – Sour Cream
Sour cream is very similar to clotted cream in terms of flavor.
It has a mild tang, slightly sour taste, and creamy texture.
However, it is far less calorie-dense than clotted cream because it has much lower percentages of fat and sugar.
As with other substitutes on this list, you'll have to mix a bit of sugar into the sour cream to get that sweet taste that clotted cream provides.
Sour cream is best consumed cold or at room temperature.
You can also use it in recipes where you would regular clotted cream as long as its texture holds up during cooking and baking.
4 – Crème Fraiche
Crème fraiche is a thick, luxurious French-style cream that originated in Normandy.
It is made with heavy whipping cream and cultured buttermilk, which gives it its distinctively tart and slightly tangy taste.
It is traditionally served with sweet desserts, fruit dishes, or simply as a tasty accompaniment to a warm bowl of porridge.
While it may not be quite as indulgent as clotted cream, crème fraiche still has a deliciously rich consistency that will delight the taste buds.
This can make it an ideal substitute for those looking for an alternative to clotted cream.
When sprinkled with a pinch of sugar or drizzled on top of some fresh berries and a dollop of whipped cream, crème fraiche can make for an incredibly blissful treat.
5 – Heavy Cream or Whipping Cream
Heavy cream or whipping cream is the most common alternative to clotted cream.
Generally, heavy cream contains more butterfat than light whipping cream, making it thicker and more stable when whipped.
It has a thick and creamy texture with a rich flavor.
When using this substitute, add some sugar and whip it into soft mounds before using to imitate the sweet and firm texture of clotted cream.
The amount of sugar will vary depending on how sweet you want your topping or spread to be.
Generally, one tablespoon of sugar per cup should do the trick.
Keep in mind that to replicate the thick consistency of clotted cream, heavy or whipping creams should not be whipped stiffly (like for meringues).
Conclusion
In conclusion, clotted cream is a delicious, rich dairy product that is much loved by British people.
Not only does it make pastries and cakes decadent, but its uses are endless in the kitchen.
While it's impossible to replicate exactly, some products can give you a similar taste and texture when used in recipes.
Clotted cream can be easily substituted with mascarpone, sour cream, heavy or whipping cream, creme fraiche or Greek yogurt depending on the recipe requirements.
Keep these options in mind the next time you're unable to find clotted cream near you.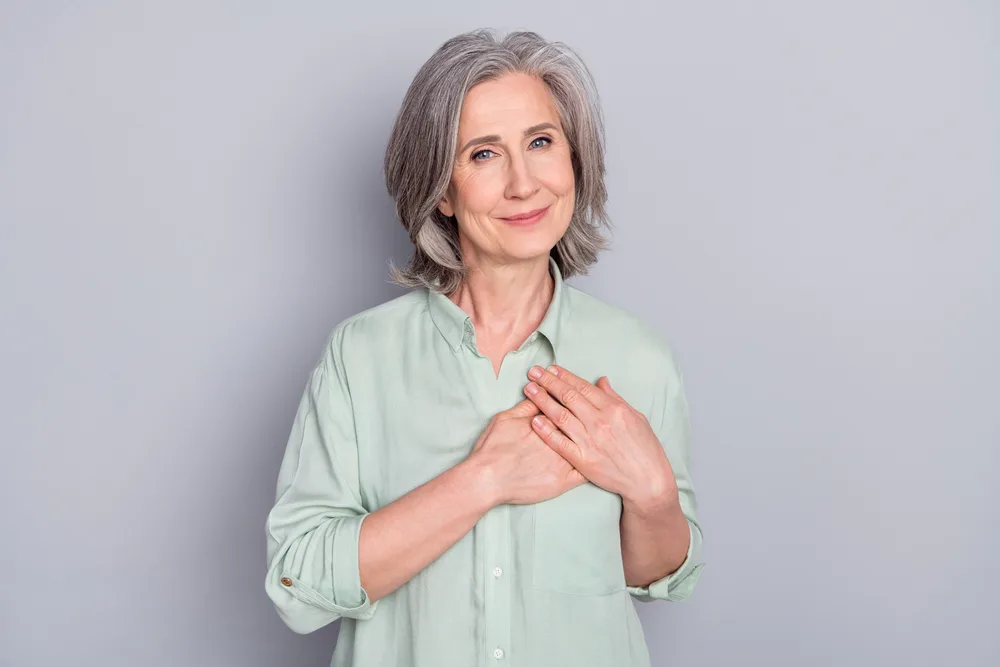 Carrie is a food writer and editor with more than 15 years of experience. She has worked for some of the biggest names in the food industry, including Bon Appétit, Food & Wine, and Martha Stewart Living.
As the Editor in Chief of IntroChicago.com, Carrie oversees all of the content on the site. She also manages the team of contributing writers and editors, who help to create delicious recipes, helpful tips, and informative articles that you'll find on the site.
A native of the Chicago area, Carrie is passionate about all things food. She loves trying new restaurants and experimenting with new recipes in her kitchen. She's also a graduate of the Culinary Institute of America, so she knows a thing or two about food!