Are you looking for a show-stopping side dish to wow your guests when serving up lobster rolls?
You've come to the right place.
With so many delicious options out there, it can be hard to narrow down the choices – but never fear!
We've rounded up 12 of our favorite must-try sides that will make your lobster roll meal truly unforgettable.
From light salads and soups perfect for summertime entertaining, through to fresh vegetables and carbs for winter nights around the table, we have all bases covered!
So stop scratching your head in perplexity over what should accompany those creamy sandwiches….we have everything you need right here!
What to Serve with Lobster Rolls? 12 Must-try Side Dishes
1. Arugula and Fennel Salad
Arugula and fennel salad is a refreshing, light dish that pairs well with heavier meals.
The bitterness of the arugula is offset by the sweetness of the fennel, and the crunch of the nuts and croutons adds a nice contrast in texture.
To make this salad even more special, try adding some fresh fruit or cheese.
Berries or citrus fruits would be a great addition, and crumbled goat cheese or shaved Parmesan would elevate the flavors even further.
This dish can be served as a first course or alongside main dishes like grilled meats or fish.
If you're looking for a show-stopping side dish, look no further than this arugula and fennel salad.
2. Corn on the Cob
There's nothing quite like fresh corn on the cob in the summertime.
Sweet, crunchy, and perfect for barbecues and picnics, this classic side dish is a must-have for any outdoor gathering.
But how can you take your corn on the cob to the next level? Here are some tips:
The first step is to choose the right type of corn.
There are wide different varieties of corn, so it's important to select one that will be sweet and tender.
Look for ears that are plump and have tight, green husks.
You'll also want to avoid any ears that have brown or dried-out kernels.
Once you've selected your corn, it's time to prepare it.
The best way to cook corn on the cob is to boil it in water for about 5 minutes.
This will help to soften the kernels and bring out their sweetness.
You can also grill your corn on the cob if you prefer.
Just be sure to brush it with some oil beforehand so that it doesn't stick to the grill.
Finally, it's time to add some flavor.
One simple way to do this is to slather your cooked corn with some butter and sprinkle on some salt.
Or, you could try a more adventurous flavor like chili powder, cheese, or even bacon bits.
3. Roasted Potatoes
Roasted potatoes are a delicious and easy side dish that can be enjoyed any time of year.
The key to making the perfect roasted potato is to choose the right type of potato.
For best results, look for waxy varieties like Yukon Golds or Red Bliss.
These potatoes will hold their shape during cooking and absorb less fat, resulting in a light and fluffy finished product.
To further elevate the dish, try adding some herbs or spices to the potatoes before roasting.
Rosemary, garlic, and paprika are all delicious additions that will take your roasted potatoes to the next level.
4. Baked Beans
Baked beans are a classic side dish that can be enjoyed with any type of the main course.
These beans are typically made with navy beans, sugar, molasses, and bacon.
They are slow-cooked in the oven for several hours until they are soft and creamy.
The taste of baked beans is sweet and savory.
The texture is creamy and smooth.
The beans are cooked until they are very soft, which makes them easy to eat.
There are many ways to elevate this dish.
One way is to add different types of beans to the mix.
Another way is to cook the beans in different types of sauces.
You can also add fresh herbs or spices to the dish to give it more flavor.
5. Cabbage Slaw
This cabbage slaw is the perfect addition to any lobster roll.
It's light, refreshing, and has a great crunch.
The best part about this dish is that it's so easy to make.
You can easily customize it to your liking by adding different herbs or spices.
The key to making a good cabbage slaw is to get the right balance of flavors.
You want the cabbage to be crunchy but not too raw, and the dressing should be flavorful but not overpowering.
I like to use a simple vinaigrette for my cabbage slaw, which consists of olive oil, vinegar, salt, and pepper.
I also like to add in some diced onion and chopped herbs for extra flavor.
Start with shredded cabbage. You can buy it pre-shredded at the grocery store, or you can shred it yourself at home. Just make sure that the cabbage is nice and thin so that it will be easy to eat in a lobster roll.
Massage the cabbage with your hands for a minute or two before adding the dressing. This helps to soften it up and make it more pliable.
Use just enough dressing to coat the cabbage. You don't want it to be swimming in dressing, or else it will be too wet and won't hold together well in a lobster roll.
Taste as you go and adjust seasoning as necessary. Don't be afraid to add a little more salt, pepper, or acidity if you think it needs it.
6. Chilled Cucumber Soup
This light and refreshing chilled cucumber soup is the perfect starter for a summer meal.
The cool, creamy soup is packed with flavor and has a lovely texture.
Serve it as is, or elevate it with a few simple toppings.
To make the soup, you'll need to start by peeling and chopping the cucumbers.
You can do this by hand or use a food processor to make quick work of the task.
Once the cucumbers are chopped, add them to a blender along with some stock, yogurt, lemon juice, and garlic.
Blend until the soup is smooth.
Season to taste with salt and pepper.
If you want to elevate the dish, try serving it with some crispy bacon bits or crumbled feta cheese on top.
A drizzle of olive oil or balsamic vinegar would also be nice.
This soup can be served cold or at room temperature, so it's perfect for outdoor dining.
7. Grilled Vegetables
Grilled vegetables are the perfect side dish to any meal, but they're especially delicious with lobster rolls.
The smoky flavor of the grill pairs perfectly with the sweetness of the lobster meat, and the contrast in textures is heavenly.
There are so many ways to elevate this dish and make it your own.
I like to use a mix of different vegetables – peppers, onions, mushrooms, zucchini – and grill them until they're slightly charred.
I also love to add some fresh herbs right before serving for an extra pop of flavor.
If you're looking for something a little heartier, you could also try grilling potatoes or sweet potatoes alongside your vegetables.
Just be sure to cut them into thick slices, so they don't fall through the grates.
8. Corn Salad
Corn salad is a dish that is often overlooked but definitely deserves more attention.
This dish bursts with flavor and has a great texture that makes it perfect for any occasion.
The taste of corn salad is sweet and savory, with a slight crunch from the corn kernels.
The texture is creamy and satisfying, making it a great side dish to any meal.
There are many ways to elevate this dish and make it even more special.
One way is to add some diced avocado or fresh herbs.
Another way is to use different types of corn, such as white or yellow corn.
You can also experiment with different dressings or add-ins, such as crumbled bacon or shredded cheese.
9. Watermelon Salad
Watermelon salad is the perfect summer dish – it's light, refreshing, and full of flavor.
The key to a good watermelon salad is to use ripe watermelon – you want it to be sweet and juicy.
The other ingredients in the salad will help to balance out the sweetness of the watermelon, so don't be afraid to experiment.
One of the best things about watermelon salad is its versatility – there are so many different ways you can make it.
You can keep it simple with just watermelon and a few other fresh ingredients, or you can add in some more substantial ingredients like feta cheese or grilled chicken.
Add in some fresh herbs for a pop of flavor. Basil and mint work well with watermelon.
If you're using feta cheese, try crumbling it over the top rather than chopping it into cubes. It will give the salad a nice texture contrast.
Use balsamic vinegar instead of regular vinegar – it gives the salad a slight sweetness that pairs well with the watermelon.
10. Pasta Salad
Pasta salad is a classic dish that can be served as a side or main course.
It is made with cooked pasta, vegetables, and a dressing of your choice.
The most common vegetables used in pasta salad are tomatoes, cucumbers, onions, and peppers.
You can also add in some protein, such as chicken, tuna, or cheese.
The taste and texture of pasta salad are versatile.
It can be creamy, tangy, sweet, or savory.
The key to making a good pasta salad is to find the right balance of flavors.
You don't want one ingredient to overpower the others.
The best way to achieve this is to start with a small amount of dressing and add more as needed.
There are endless ways to elevate a simple pasta salad.
Some ideas include adding in fresh herbs, roasted vegetables, grilled chicken, or shrimp.
11. Potato Salad
Potato salad is a summertime staple, but it's easy to get stuck in a rut when it comes to this classic dish.
If your potato salad is in need of a flavor boost, there are a few simple tricks you can use to elevate the dish.
First, focus on the quality of your ingredients.
Use starchy potatoes that will hold their shape when cooked, and opt for sharp vinegar like cider vinegar or white wine vinegar.
Then, make sure to season the salad well, using salt, pepper, and fresh herbs to brighten up the flavors.
Finally, don't be afraid to experiment with add-ins like diced cucumber, crumbled bacon, or chopped hard-boiled eggs.
12. Caesar Salad
A classic Caesar salad is a must-have dish to serve alongside your lobster roll.
The salad is simple to make and can be easily tailored to your liking.
The key ingredients in a Caesar salad are Romaine lettuce, croutons, Parmesan cheese, and a creamy dressing.
The taste of a Caesar salad is slightly salty and tangy, with a hint of sweetness from the dressing.
The texture of the salad is crunchy from the lettuce and croutons and creamy from the dressing.
There are many ways to elevate your Caesar salad.
One way is to add grilled chicken or shrimp to the salad for some extra protein.
Another way is to add fresh fruits or vegetables such as diced tomatoes, avocado, or corn.
You can also get creative with the dressing by adding different flavors, such as garlic or anchovies.
Conclusion
In conclusion, there are plenty of delicious side dishes that go great with lobster rolls.
From salads to soups to roasted vegetables, there's something for everyone.
And if you're feeling adventurous, why not try one of the grilled or corn-based side dishes?
Whatever you choose, we hope you enjoy your lobster roll meal.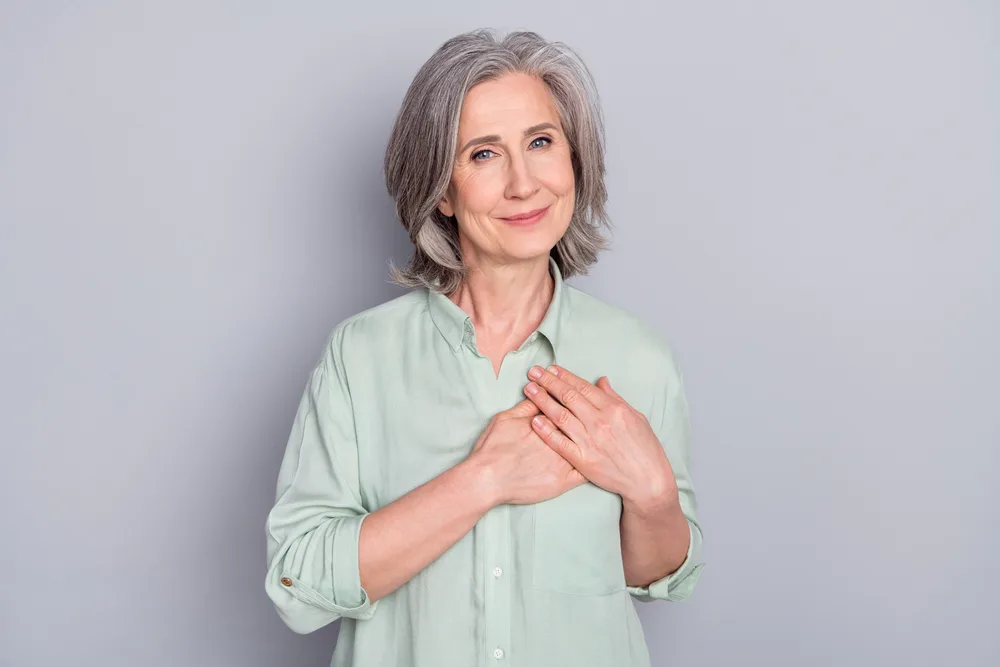 Carrie is a food writer and editor with more than 15 years of experience. She has worked for some of the biggest names in the food industry, including Bon Appétit, Food & Wine, and Martha Stewart Living.
As the Editor in Chief of IntroChicago.com, Carrie oversees all of the content on the site. She also manages the team of contributing writers and editors, who help to create delicious recipes, helpful tips, and informative articles that you'll find on the site.
A native of the Chicago area, Carrie is passionate about all things food. She loves trying new restaurants and experimenting with new recipes in her kitchen. She's also a graduate of the Culinary Institute of America, so she knows a thing or two about food!