Do you want to create an Irish feast with the traditional corned beef and cabbage meal?
Preparing a delicious salad to complement it can be just as important.
You won't have to worry about missing any key dishes with these 10 salads that perfectly accompany your Irish dinner.
Excite your taste buds and experience an authentic Irish feast with these tantalizing accompaniments.
10 Salads that Go with Corned Beef and Cabbage
Corned beef and cabbage is a classic St.
Patrick's Day dish, but it can be enjoyed any time of year.
To make your dinner complete, add a delicious salad to the meal.
Salads can provide a bright, colorful contrast to the rich colors of Corned Beef and Cabbage and also offer an extra source of nutrition.
Here are 10 salads that go great with Corned Beef and Cabbage.
1. Wedge Salad
This classic salad is all about the dressing.
The combination of tangy blue cheese and tart vinaigrette play well with the savory notes of corned beef and cabbage.
To make a wedge salad for 4 to 6 people, start by cutting one head of iceberg lettuce into wedges and arranging them on individual plates or a large platter.
Top with diced tomatoes, crumbled bacon, chopped green onions, crumbled blue cheese and lightly toasted pecans.
In a separate bowl whisk together 2 tablespoons of red-wine vinegar (or your favorite vinegar), 1 tablespoon each of Dijon mustard, honey (or brown sugar) and olive oil.
Season with salt and pepper to taste.
Drizzle over the prepared salads and serve immediately.
2. Caesar Salad
This Caesar salad pairs perfectly with corned beef and cabbage.
Begin by making the dressing–simply combine garlic, anchovies, mustard, a bit of Worcestershire sauce, and fresh lemon juice.
Process in a food processor with a few tablespoons of extra virgin olive oil until smooth.
Set aside in a bowl.
Now, prepare 2 heads of Romaine lettuce and make sure to tear the pieces into bite-sized pieces for even distribution later.
Combine half the dressing with Parmesan cheese and toss it together with the lettuce to coat it evenly.
Dress the remaining salad ingredients— like croutons, chopped hard boiled eggs, bacon bits or freshly cut vegetables–with an additional tablespoon of dressing.
Place these items on top of each salad in the desired amounts along with your prepared Romaine lettuce and combine them all together before serving it alongside your corned beef and cabbage dish.
Enjoy.
3. Kale Salad
Kale Salad is a delicious addition to any traditional corned beef and cabbage feast.
This hearty salad features fresh, leafy kale that is chopped into small pieces and then massaged with a tangy vinaigrette to soften it up.
Combined with shredded carrots, dried cranberries, spiced almonds, feta cheese, and a few slices of cornbread croutons, this vibrant salad brings an extra layer of texture and flavor to the meal.
If you're looking for an extra kick of protein on top of the delicious corned beef and cabbage entree, this kale salad could be just what you need.
4. Greek Salad
This colorful salad pairs perfectly with corned beef and cabbage.
It starts with crisp romaine lettuce, then is topped with juicy grape tomatoes, crunchy cucumber slices, creamy feta cheese, mild kalamata olives, bright red onion slices and fragrant chopped fresh mint.
The veggies are dressed up with a flavorful Greek dressing made from lemon juice, olive oil and oregano for a zesty flavor.
The salad is finished off with crumbled feta cheese for creaminess and texture.
Enjoy this Mediterranean-inspired side dish with your corned beef.
5. Strawberry Spinach Salad
This strawberry spinach salad is the perfect light accompaniment for a serving of corned beef and cabbage.
Sweet and salty, flavorful, and packed with nutrients, this salad will make your meal a hit.
To make it, mix together 4 cups of baby spinach leaves, diced ½ cup of red onion, pitted and halved 1 cup of strawberries, cooked 2 large apart potatoes cut into small cubes, ¼ cup dried cranberries or cherries, 1 tablespoon Dijon mustard, 1 tablespoon extra virgin olive oil, a pinch of sea salt for taste.
Top off with freshly squeezed juice from half a lemon.
Mix everything in together before serving cold.
Enjoy with your corned beef and cabbage.
6. Caprese Salad
This light, summery salad has the flavors of Italy and goes perfectly with Corned Beef and Cabbage.
It's a colorful combination of juicy red tomatoes, creamy mozzarella, crisp basil leaves and your favorite creamy dressing.
Tomatoes can be sliced or quartered depending on their size for the most attractive presentation.
Add some toasted garlic bread for a full meal.
7. Corn Tomato Avocado Salad
This spring salad is a tasty combination of corn, tomato, and avocados; it includes some crunch from nuts and tang from feta cheese.
To kick it up even more, try adding a creamy ranch dressing or a favorite hot sauce to bring out the flavor combinations.
The colors in this dish alone make it ideal for pairing with a hearty Corned Beef and Cabbage meal.
For added protein, add some canned black beans to the mix.
8. Waldorf Salad
Waldorf Salad is a classic American salad, popularized in the late 19th century.
It is refreshing and easy to make, plus it tastes amazing when paired with corned beef and cabbage.
For this Waldorf Salad recipe you'll need apples, celery, walnuts, yogurt or mayonnaise as a dressing base, and a few optional seasonings to add some flavor.
To make the salad:
Core and dice two crisp apples.
Dice 3-4 celery stalks into small pieces.
Chop one cup of walnuts into small pieces.
Mix all ingredients together in a large bowl and season lightly with a pinch of sugar, salt, and pepper to taste if desired (optional).
Drizzle with either plain or flavored yogurt or mayonnaise as dressing base.
Toss all ingredients together until evenly coated in your chosen dressing base and serve chilled alongside your corned beef and cabbage meal.
9. Crunchy Broccoli Salad
This simple and refreshing broccoli salad is packed with crunchy, lemony goodness.
Start by combining fresh broccoli florets, some diced red onion, sunflower seeds and raisins into a large bowl.
In a separate bowl whisk together mayonnaise, Dijon mustard and lemon juice to make the dressing.
Add the dressing to the salad ingredients and toss well.
For a final touch, sprinkle lightly with paprika or cayenne pepper for an extra kick of flavor.
Serve this salad as a side dish along with Corned Beef and Cabbage for an easy and delicious meal.
10. Southwest Chicken Chopped Salad
This delicious salad is a great option if you're looking to lighten up your corned beef and cabbage meal.
Start by cooking chicken breasts with chili powder, cumin, and garlic powder until fully cooked.
Then, in a large bowl toss together black beans, corn kernels, grape tomatoes, green onions and diced avocado.
Drizzle over your favorite salad dressing or make an easy vinaigrette with olive oil, lime juice and honey.
Add your cooked chicken to the bowl or serve it as a topping.
Conclusion
It can be difficult to decide on the perfect side dish for your corned beef and cabbage dinner.
Salads are a great way to add color, texture, and flavor to create a flavorful meal everyone will love.
From classics like coleslaw or potato salad to inventive creations such as cucumber and tomato salad or fennel and apple salad, these ten salads will add delicious variety while still complementing your main course.
Your family will love the combination of flavors, textures, colors, and aromas that you bring to their dinner table with these salads.
Try out each of these dishes and find the perfect one that fits your taste preferences perfectly.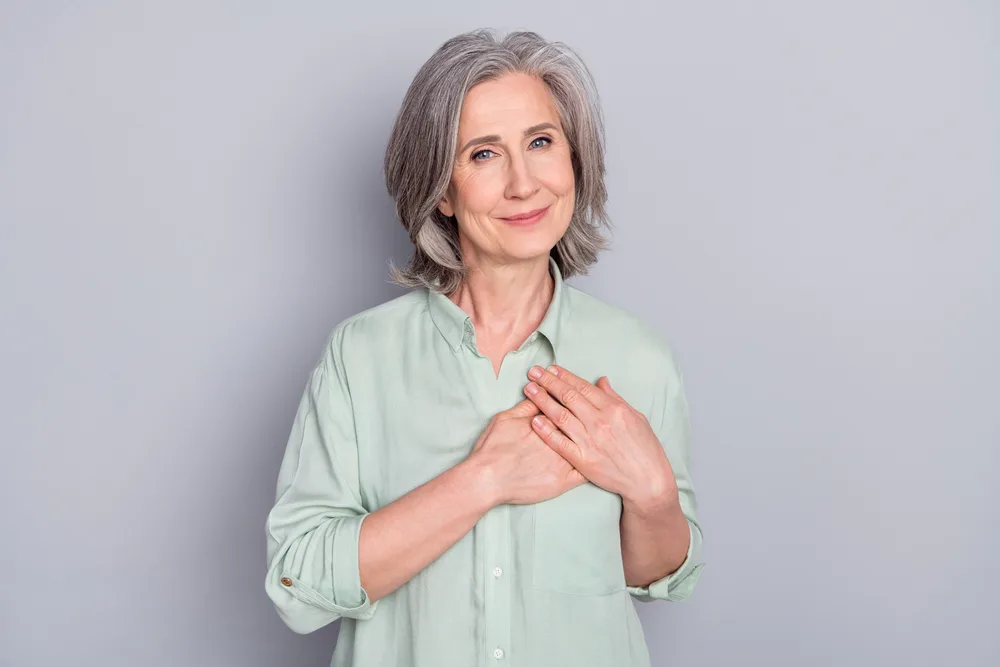 Carrie is a food writer and editor with more than 15 years of experience. She has worked for some of the biggest names in the food industry, including Bon Appétit, Food & Wine, and Martha Stewart Living.
As the Editor in Chief of IntroChicago.com, Carrie oversees all of the content on the site. She also manages the team of contributing writers and editors, who help to create delicious recipes, helpful tips, and informative articles that you'll find on the site.
A native of the Chicago area, Carrie is passionate about all things food. She loves trying new restaurants and experimenting with new recipes in her kitchen. She's also a graduate of the Culinary Institute of America, so she knows a thing or two about food!