Are you in need of a rosemary substitute for your next cooking adventure? Look no further.
Here, you will find the 5 best substitutes for rosemary that will transform your meal.
You can be sure to tantalize your taste buds without sacrificing flavor.
What's Rosemary?
Rosemary is an evergreen herb with dark green leaves and a sweet, pungent flavor.
It's popular in the Mediterranean and is used in many different dishes including soups, stews, sauces, meat, poultry and fish dishes.
When fresh, the leaves tend to be quite strong and flavorful but when dried they become more mild.
Rosemary works great as a seasoning for roasts and can also be used to make rosemary butter or oil.
When cooking with rosemary it's important to remember that a little goes a long way since the flavor of these tiny leaves is intense.
It's always best to use fresh rosemary right before serving as over-cooking tends to make it almost unpleasantly pungent.
5 Best Rosemary Substitutes to Consider in Recipes
However, if you find yourself in a pinch and don't have any rosemary on hand, you may want to consider alternatives such as oregano, marjoram, thyme, savory, and bay leaf.
Here are five of the best substitutions for rosemary to help complete your dish.
1 – Thyme
Thyme is one of the best rosemary substitutes in cooking.
In fact, many people consider it to be a better substitute than rosemary, as thyme has a better flavor and aroma.
Thyme has a strong woody flavor, which makes it an ideal replacement for rosemary in any dish.
It can be used fresh or dried and it pairs well with other herbs such as oregano, tarragon and basil.
For the best flavor results, use between half the amount of thyme as you would rosemary when substituting.
2 – Sage
Sage is another perennial herb with leaves similar in shape to rosemary.
Its flavor is more delicate, slightly sweet and aromatic.
The texture of sage leaves is smooth and velvet-like, though not as stiff as rosemary leaves.
Sage is a bit more pungent than rosemary, but the two make great substitutes for one another.
Try adding some freshly chopped sage to chicken dishes, roasted potatoes or other hearty dishes where you would normally use rosemary.
For best results, add the herbs near the end of the cooking process so that their flavor doesn't become too overwhelming.
3 – Marjoram
Marjoram is another close relative of rosemary, and it's often thought of as a milder version.
Marjoram has a slightly more floral and lightly sweet flavor with a hint of citrusy freshness.
The leaves are smaller and more delicate than those of rosemary, so they will not stand up to long cooking times.
For the best flavor, add marjoram to dishes near the end of their preparation time or sprinkle some on top right before serving.
Marjoram pairs well with poultry, fish, pork, lamb and egg dishes and it can also provide an interesting twist to potato recipes.
4 – Savory
Savory, which is sometimes called summer savory, is an annual herb with small leaves and a flavor similar to oregano and thyme that is popular in Mediterranean cooking.
It has an aroma and taste reminiscent of rosemary, but a little milder and isn't as piney or lemony.
Savory is a good substitute for rosemary in dishes like soups, stews, marinades, sauces and stuffings.
You can use it fresh or dried; just remember that the rule of thumb generally applies when substituting herbs — use fresh herbs if they are called for in the recipe, otherwise substitute dried herbs at half the amount previously stated.
5 – Oregano
Oregano is a fragrant and flavorful herb that is popular in Greek, Italian, and Mediterranean cuisine.
It has a slightly pungent flavor that works well in many dishes and can substitute for rosemary in recipes.
Oregano pairs well with tomato-based sauces, soups, stews, marinades, and salads.
A little goes a long way when it comes to oregano so use sparingly.
When substituting for rosemary in recipes you should reduce the amount originally indicated by about half.
It can also make an excellent garnish for roasted vegetables or meats.
Conclusion
The five best rosemary substitutes that can be used in cooking are thyme, marjoram, oregano, sage, and mint.
When it comes to flavor and aroma, rosemary is an irreplaceable herb in many recipes.
But if you're out of this fragrant herb or looking for a less pungent alternative to add to your soups or meat dishes – these herbs will do the trick.
Although none of these herbs are exact matches for rosemary with regards to flavor and aroma, each is a good alternative that can bring its own unique charm to your dishes.
So don't wait until the next time you find yourself without rosemary – give one of these substitutes a try.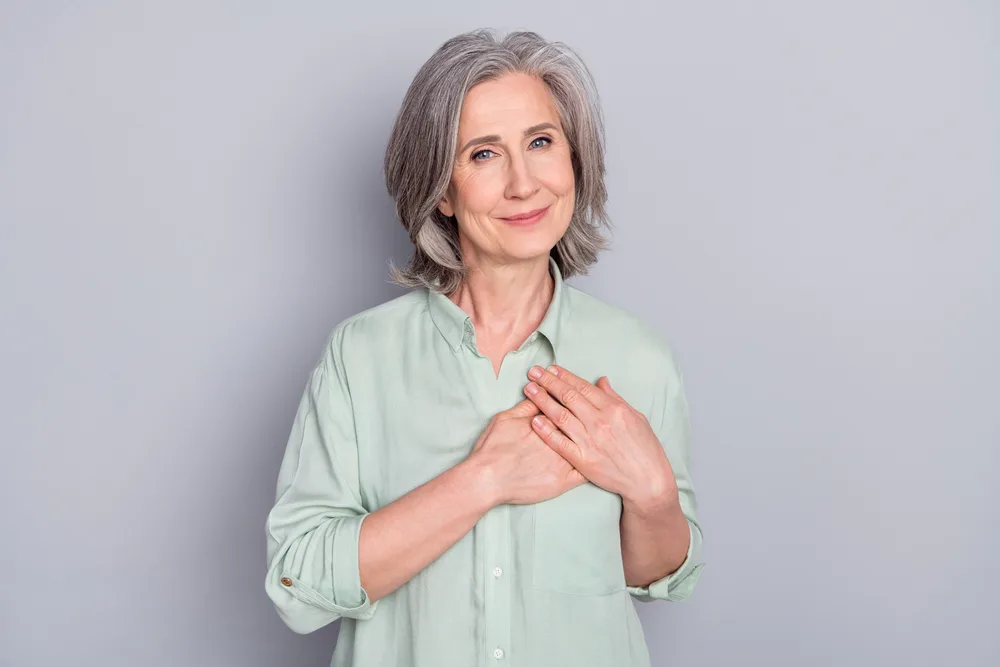 Carrie is a food writer and editor with more than 15 years of experience. She has worked for some of the biggest names in the food industry, including Bon Appétit, Food & Wine, and Martha Stewart Living.
As the Editor in Chief of IntroChicago.com, Carrie oversees all of the content on the site. She also manages the team of contributing writers and editors, who help to create delicious recipes, helpful tips, and informative articles that you'll find on the site.
A native of the Chicago area, Carrie is passionate about all things food. She loves trying new restaurants and experimenting with new recipes in her kitchen. She's also a graduate of the Culinary Institute of America, so she knows a thing or two about food!