Are you a vegan who's missing out on the deliciousness of chicken? Don't worry.
We've got you covered.
Here, you'll learn the 5 best vegetable alternatives to chicken that are perfect for any vegan.
You won't miss out on any flavor – or satisfaction – with these smart swaps.
Can You Eat Chicken If You're Vegan?
It is a common question – can vegan eat chicken? Ultimately, it is based on the individual's dietary choices.
Those who follow a vegan diet must abstain from eating any animal products, such as meat, eggs, and dairy.
Therefore if you choose to embrace and maintain a vegan lifestyle then eating chicken would not be in line with this principle.
Additionally, if you are looking for plant-based options that mimic the taste and texture of chicken then there are plenty of alternatives available.
From store-bought faux "chicken," to homemade vegetable-based sauces and protein alternatives made from tofu or seitan, it is possible to recreate classic dishes without compromising your chosen diet.
Ultimately, it all comes down to personal preference and what works best for an individual's lifestyle.
The 5 Best Vegetable Substitutes for Chicken
Most people think that, if you're vegan, you have to give up the foods you love and can only eat vegetables.
In reality, there are plenty of vegan-friendly alternatives for your favorite dishes.
If you're looking for vegetable substitutes for chicken, keep reading — the vegan journey doesn't have to be boring.
1 – Tofu
Tofu is a popular substitute for chicken in some vegan dishes.
It contains no cholesterol, little fat and is high in protein and iron.
Tofu makes a perfect option for any vegan dish, as it's versatile enough to be cooked in a variety of ways.
It can be added to stir fries and other recipes for extra flavor and bulk.
Furthermore, its firm texture makes it an excellent replacement for chicken in salads or sandwiches.
Additionally, it is quick to cook as it only takes around 15 minutes to prepare—making meals with tofu even more convenient.
When you are shopping for tofu, make sure you check the label for the type of bean used for production (to ensure that you purchase vegan-friendly products).
2 – Jackfruit
The jackfruit is native to parts of South and Southeast Asia.
It's a prolific fruit, with some trees producing up to 200 fruit in a single season.
The young, unripe fruits are the ones most often used in cooking – they're high in complex carbs, dietary fiber, and vitamins A, C and B6, as well as minerals such as copper, magnesium, and potassium.
From a texture perspective jackfruit is very similar to chicken; when cooked it takes on almost the same consistency.
The flavor is slightly sweet which makes it ideal as a substitute for something like pulled pork or chicken.
You can buy jackfruit canned in brine or water or fresh if you're lucky enough to live in an area with an Asian grocery store.
Jackfruit can be used for traditional dishes such as curries, but also works well roasted or barbecued with barbecue sauce or flavored with Mexican spices for tacos.
It can even be used instead of chicken in noodle dishes such fried rice and pad thai.
3 – Mushrooms
Mushrooms are a surprisingly effective vegan substitute for chicken.
Not only do they have a chewy texture, their earthy flavor takes on the taste of whatever they are cooked with.
Portabella mushrooms, in particular, tend to retain their shape when cooked and can be marinated to imitate the taste of smoked or grilled chicken.
In addition, mushrooms come in a variety of shapes and sizes making them easy to incorporate into any dish as an alternative to chicken.
Try adding some sautéed mushrooms in lieu of cubed chicken for pasta dishes; opting for slices instead of shredded or diced pieces; or swapping out boneless skinless chicken breast for mushroom caps as part of a stir fry.
4 – Tempeh
Tempeh is a traditional soy product originally from Indonesia made by a natural culturing and controlled fermentation of cooked soybean.
Tempeh has an earthy, nutty flavor and is firmer than other meat alternatives.
It can easily be seasoned to your taste and works well in stir-fries and soups, as well as baked or grilled with marinades or sauces.
A serving size of tempeh has around 18g of protein, 12g of fat and 13g of carbohydrates.
It also contains dietary fiber, magnesium, manganese and zinc.
5 – Cauliflower
Cauliflower is one of the most popular vegetable substitutes for chicken in vegan cuisine.
It has a meaty texture and absorbs flavor well, making it versatile to use in many dishes.
It can also be breaded and roasted, and is often used to make vegan chicken wings.
Cauliflower also has health benefits, such as being high in Vitamin C, and is considered one of the cruciferous vegetables that helps protect against certain forms of cancer.
Additionally, cauliflower is low in calories and has antifungal properties which can boost digestive health.
Conclusion
Vegetable substitutes for chicken can offer a great alternative to dishes that traditionally call for poultry.
They provide vegan and vegetarian diets with additional flavors, textures, and nutrients that can be used in a wide variety of recipes.
The five and many more vegetable equivalents are incredibly versatile and almost limitless when it comes to use in the kitchen.
These vegan options present the perfect opportunity to experience new flavors without sacrificing the classic chicken recipes that you know and love.
With these vegetables as your base, you can get creative with recipes such as stuffed mushrooms, eggplant parmesan, vegan buffalo 'wings', black bean tacos or mushroom risotto – just to name a few.
When you're looking for an alternative protein swap for chicken dishes, there is no shortage of ideas.
From cauliflower and potatoes to mushrooms and tofu there's something to suit everyone's tastes when it comes to eating vegan.
Go ahead – get creative in the kitchen.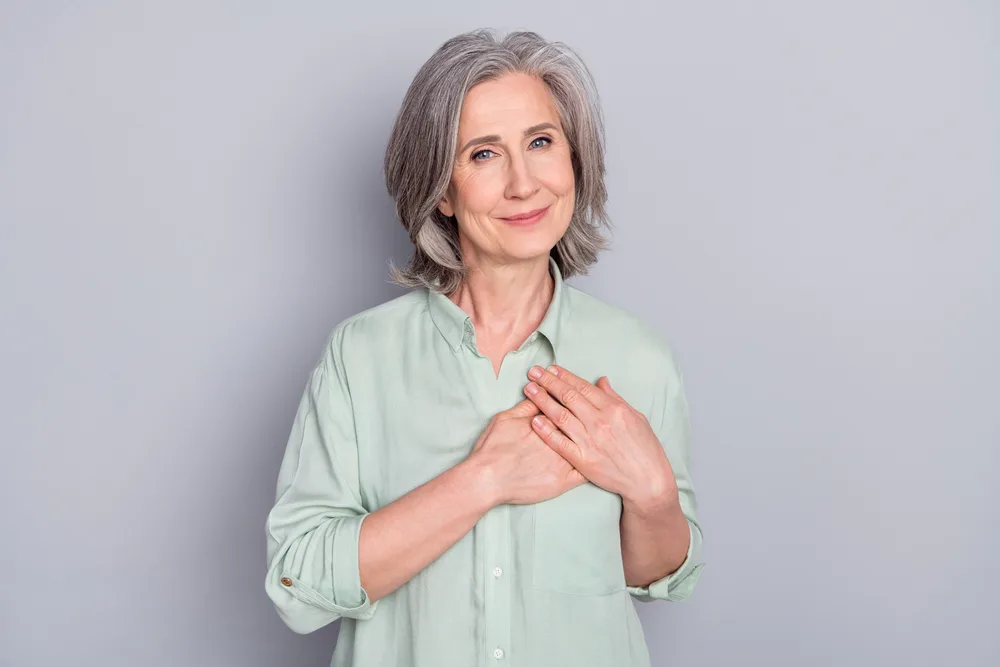 Carrie is a food writer and editor with more than 15 years of experience. She has worked for some of the biggest names in the food industry, including Bon Appétit, Food & Wine, and Martha Stewart Living.
As the Editor in Chief of IntroChicago.com, Carrie oversees all of the content on the site. She also manages the team of contributing writers and editors, who help to create delicious recipes, helpful tips, and informative articles that you'll find on the site.
A native of the Chicago area, Carrie is passionate about all things food. She loves trying new restaurants and experimenting with new recipes in her kitchen. She's also a graduate of the Culinary Institute of America, so she knows a thing or two about food!