When it comes to baked ziti, you can never have too many sides!
With such a delicious entree, no matter how hard you try that single bowl probably won't be enough.
Bno worries—we've got your back! In this blog post we are going to give you 14 (yes fourteen!) different side dishes that pair perfectly with your beloved baked ziti.
Whether you're looking for something classic, like garlic bread or something unique – like crispy eggplant fries – we've included them all in our list.
Let's dive right into what to serve up with your next Order of Baked Ziti!
What to Serve with Baked Ziti? Consider Trying These 14 Sides
1. Green Salad
A green salad is the perfect side dish to any meal, but especially baked ziti.
The crunch of the greens pairs perfectly with the creamy pasta dish.
Plus, it's a great way to get some extra veggies in your diet.
There are endless possibilities when it comes to making a green salad.
You can use any type of lettuce or greens that you like.
Arugula, spinach, and kale all make great options.
For a bit of sweetness, add some diced fruit like apples or pears.
Nuts and seeds are also a great way to add some texture and flavor to your salad.
And don't forget the dressing.
A simple vinaigrette is always a winner, but feel free to get creative with your favorite flavors.
Start with fresh, crisp greens. Wilted lettuce will ruin the taste and texture of your salad.
Add a variety of different textures and flavors. This will help keep things interesting, bite after bite.
Don't be afraid to experiment with different dressings. A good rule of thumb is to use about 2 tablespoons per person.
Use a light hand when adding salt and pepper. You can always add more, but you can't take it away once it's been added.
2. Antipasto Salad
If you're looking for a delicious and easy side dish to serve with your baked ziti, look no further than antipasto salad.
This classic Italian salad is packed with flavor and texture and is sure to please even the pickiest of eaters.
The key to a good antipasto salad is in the ingredients.
Be sure to use fresh, high-quality ingredients for the best flavor.
I like to use a mix of chopped lettuce, tomatoes, olives, peppers, and mozzarella cheese.
You can also add in some salami or pepperoni if you like.
As for the dressing, I prefer a simple vinaigrette made with olive oil, red wine vinegar, and a touch of garlic.
However, feel free to use your favorite dressing.
Just be sure not to drown the salad in dressing – a little goes a long way.
This salad is best served at room temperature or slightly chilled.
If you're making it ahead of time, simply store it in the fridge until you're ready to serve.
Antipasto salad is the perfect side dish for any Italian-themed meal – give it a try next time you're in the mood for something hearty and satisfying.
3. Cucumber Tomato Salad
This cucumber tomato salad is the perfect side dish for any meal.
It's light, refreshing, and full of flavor.
The best part about this salad is that it's so easy to make.
All you need are a few simple ingredients, and you're good to go.
The key to making a great cucumber tomato salad is to use fresh ingredients.
This will ensure that the salad has the best taste and texture possible.
I also recommend using a variety of different tomatoes for added color and flavor.
To elevate this dish, you can add some fresh herbs like basil or mint.
This will give the salad an extra pop of flavor.
4. Simple Skillet Green Beans
Green beans are a simple yet delicious side dish that can be enjoyed all year round.
They are packed with nutrients and have a crispy, crunchy texture that is simply irresistible.
While green beans can be enjoyed on their own, there are a few simple tips and tricks that can take this dish to the next level.
If you want to take this dish to the next level, we suggest adding some pancetta or bacon to the mix.
The salty, savory flavors of these meats elevate the simple green bean into a true gourmet treat.
Just a few pieces of pancetta or bacon will do – you don't want to overwhelm the delicate flavor of the green beans.
Finally, finish off the dish with a sprinkle of freshly grated Parmesan cheese.
The sharpness of the cheese complements the other flavors in the dish perfectly and takes it from good to great.
5. Mozzarella Sticks
There's nothing quite like mozzarella sticks.
They're the perfect blend of gooey, melty cheese and crispy breading.
And they're always a hit with kids and adults alike.
But what makes them even better is when they're served with a delicious dipping sauce on the side.
Most mozzarella sticks are fried, which gives them their signature crispy texture.
But you can also find them baked, which is a healthier option.
Baked mozzarella sticks are just as delicious as their fried counterparts, but they don't have all the excess oil and calories.
No matter how you make them, mozzarella sticks are always best when they're served with a tasty dipping sauce.
Marinara sauce is the classic choice, but you could also try a ranch or BBQ sauce.
Or get creative and experiment with different flavors.
If you're looking to elevate your mozzarella sticks, try serving them with a flavorful pesto or sun-dried tomato dip.
Or, for a truly unique twist, pair them with a chocolate dipping sauce.
You can also add some spice to your breading by using a seasoned flour mix or adding some crushed red pepper flakes to the recipe.
6. Caprese Stuffed Mushrooms
These Caprese stuffed mushrooms are the perfect bite-sized appetizer or side dish.
They're packed with flavor, and the combination of creamy mozzarella, fresh basil, and juicy tomatoes is simply irresistible.
Plus, they're so easy to make.
Simply stuff some mushrooms with the Caprese ingredients, bake them until their tender and golden brown, and you're done.
These mushrooms are definitely on the savory side, but the sweetness of the tomatoes helps to balance out the flavors.
The texture is also fantastic – the mushrooms are tender and juicy, while the filling is nice and creamy.
To really elevate this dish, I suggest using high-quality mozzarella and tomatoes.
Fresh basil would also be a great addition if you have it on hand.
These mushrooms are delicious as is, but if you want to take them over the top, a drizzle of balsamic glaze would be amazing.
7. Steak Kabobs
Steak kabobs are a delicious and easy way to enjoy a summer BBQ.
The key to a great steak kabob is to choose the right cut of meat.
For the best flavor and texture, go for a nice, juicy steak like ribeye or strip steak.
You'll want to cut the meat into 1-inch cubes so that it cooks evenly on the grill.
To elevate your steak kabobs, try marinating the meat in a flavorful sauce before grilling.
This will add tons of extra flavor to the dish.
Some great sauces to use include chimichurri, teriyaki, or even just a simple garlic and herb mixture.
Let the meat sit in the sauce for at least 30 minutes before grilling so that it has time to absorb all of the flavors.
When it's time to grill, be sure to preheat your grill so that it's nice and hot.
This will help you get those beautiful char marks on the outside of the meat while keeping it juicy and tender on the inside.
8. Chicken Cordon Bleu
The classic chicken cordon bleu is a dish that many people enjoy.
It consists of breaded chicken stuffed with ham and cheese, then fried or baked.
This dish is usually served with a side of potatoes and a vegetable.
There are many ways to elevate this dish.
One way is to use quality ingredients.
For the chicken, choose a cut that is boneless and skinless.
The ham should be thinly sliced, and the cheese should be a good melting variety, such as Gruyere or Swiss.
Another way to elevate this dish is to change the method of cooking.
Instead of frying or baking, try grilling the chicken cordon bleu.
This will give it a nice smoky flavor that will complement the other ingredients nicely.
Finally, don't be afraid to experiment with the side dishes.
Potatoes are a classic choice, but you could also try rice, quinoa, or even pasta.
And for the vegetable, something simple like steamed broccoli or roasted Brussels sprouts would be delicious.
9. Sticky Asian Ribs
These sticky Asian ribs are the perfect combination of sweet and savory, with a little bit of heat.
The ribs are slow-cooked until they are fall-off-the-bone tender and then coated in a sticky glaze made with honey, soy sauce, and Sriracha.
The sweetness from the honey is balanced out by the savory soy sauce, and the Sriracha adds just enough heat to make these ribs irresistible.
For an extra layer of flavor, I like to add a little bit of grated ginger to the glaze.
To really elevate this dish, I suggest serving it with some steamed rice and sautéed vegetables.
The rice will help soak up all of the delicious sauce, and the vegetables will add some color and nutrition to the plate.
10. Roasted Eggplant Salad
If you're looking for a hearty yet healthy side dish to serve with your baked ziti, look no further than roasted eggplant salad.
This dish is packed with flavor and has a great texture that will complement any pasta dish.
To make this dish, start by roasting your eggplant in the oven.
You'll want to roast them until they're nice and tender, which should take about 20 minutes.
Once they're done, let them cool before chopping them into small pieces.
Next, add in some chopped tomatoes, olives, feta cheese, and fresh herbs.
For the dressing, simply mix together some olive oil, red wine vinegar, and garlic.
Season to taste with salt and pepper.
This salad is best served at room temperature or slightly chilled.
If you have any leftovers, they will keep in the fridge for up to 2 days.
11. Potato Salad
Potato salad is a dish that can be enjoyed all year long, but it's especially perfect for summertime cookouts and picnics.
This dish is typically made with boiled potatoes, mayonnaise, and a variety of other ingredients like chopped celery, onions, and pickles.
The great thing about potato salad is that it can be customized to your liking.
If you're not a fan of mayonnaise, you can use Greek yogurt or sour cream as a base.
And if you want to add some extra flavor to the dish, try adding some fresh herbs like dill or chives.
If you're looking for a way to elevate your potato salad game, try roasting the potatoes before adding them to the salad.
This will give the salad a delicious smoky flavor that will take it from ordinary to extraordinary.
So next time you're tasked with bringing a side dish to a potluck or picnic, don't default to the same old boring pasta salad – instead, try something new and make a delicious roasted potato salad.
12. Roasted Brussels Sprouts
There's something about roasted Brussels sprouts that just screams "autumn.
" Maybe it's the fact that they're in season during the cool months, or maybe it's because they pair so well with all of our favorite comfort foods.
Whatever the reason, we can't get enough of them.
If you've never had roasted Brussels sprouts, you're in for a treat.
The taste and texture are similar to roasted potatoes but with a slightly nutty flavor.
They're also incredibly versatile – you can eat them as a side dish or add them to salads, pasta dishes, and more.
One of our favorite ways to elevate this dish is by adding some shredded Parmesan cheese on top.
It takes it from good to great in just a few seconds.
13. Butternut Squash Soup
Butternut squash soup is a fall favorite for many people.
The soup is creamy and smooth, with a slight sweetness that comes from the butternut squash.
Some people find the soup to be too sweet, but there are ways to elevate the flavor and make it more savory.
One way to do this is to add roasted garlic to the soup.
Roasting the garlic beforehand brings out its natural sweetness, which helps to balance out the sweetness of the squash.
You can also add a pinch of cayenne pepper to the soup for a bit of heat.
If you want to make the soup more substantial, you can add some cooked rice or quinoa.
This will help to thicken up the soup and make it more filling.
You can also top the soup with some crumbled bacon or roasted pumpkin seeds for a bit of crunch.
14. Garlic Bread
There's nothing quite like the smell of garlic bread wafting through the kitchen.
And when it's fresh out of the oven, crispy and golden brown on the outside with a soft, fluffy interior? Forget about it.
It's truly one of life's simplest pleasures.
But what makes garlic bread so darn delicious? Is it the garlic, the butter, the bread itself? We'd argue it's all of the above.
The combination of these three ingredients creates a dish that's savory, rich, and utterly irresistible.
If you're looking to take your garlic bread game up a notch, there are a few things you can do.
First, try using good quality bread.
A rustic sourdough or peasant bread will give your garlic bread a nice hearty flavor and a slightly chewy texture.
Secondly, don't be afraid to really load up on the garlic.
The more the better, in our opinion.
Finally, experiment with different herbs and spices.
A little bit of thyme or oregano can really take your garlic bread to the next level.
Conclusion
The best part about baked ziti is that it is so versatile.
You can easily add or swap out ingredients to suit your taste.
And there are a ton of great side dishes that pair perfectly with it.
In this blog post, we've rounded up 14 of the best side dishes to serve with baked ziti.
From simple garlic bread to roasted Brussels sprouts, there's something for everyone.
So get cooking and enjoy.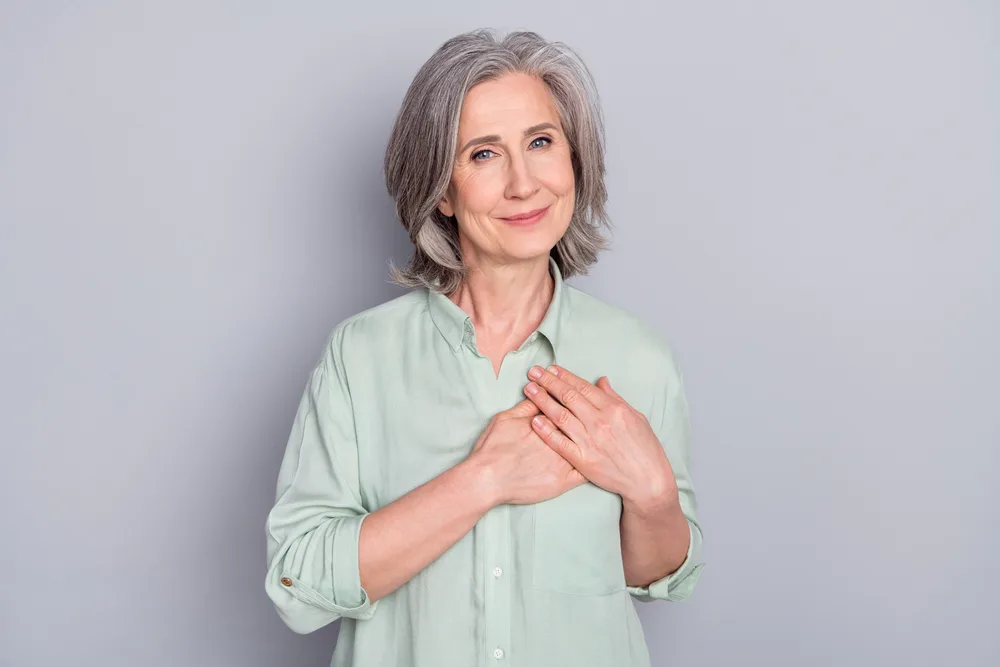 Carrie is a food writer and editor with more than 15 years of experience. She has worked for some of the biggest names in the food industry, including Bon Appétit, Food & Wine, and Martha Stewart Living.
As the Editor in Chief of IntroChicago.com, Carrie oversees all of the content on the site. She also manages the team of contributing writers and editors, who help to create delicious recipes, helpful tips, and informative articles that you'll find on the site.
A native of the Chicago area, Carrie is passionate about all things food. She loves trying new restaurants and experimenting with new recipes in her kitchen. She's also a graduate of the Culinary Institute of America, so she knows a thing or two about food!