Bechamel sauce, sometimes called white sauce, is a versatile and creamy base commonly used in classic French cuisine.
Made with butter, flour and milk, this beloved condiment can be used to make lasagna, macaroni and cheese or even soup.
While bechamel sauce may seem intimidating to those who haven't made it before, the process is quite simple once you get the hang of it.
However, if you don't feel up to making your own bechamel sauce from scratch or if you're looking for a less caloric alternative due to dietary restrictions, there are plenty of substitutes available for this classic topping.
Below we'll discuss five common alternatives along with their best uses.
What is Bechamel Sauce?
Bechamel, or white sauce, is a classic French recipe that serves as the base for many sauces and dishes.
It's comprised of just 3 ingredients: butter, flour, and milk.
This combination creates a creamy and slightly thick sauce that can be used as a binder for gratins, pasta dishes, and even soups.
The most important thing to remember when making Bechamel sauce is to not rush it.
If you're in a pinch, though, there are several acceptable Bechamel substitutes to help you out.
Bechamel adds subtle flavor to many dishes through its savory but mild taste.
Its delicate texture creates a smooth yet creamy sauce that can help bind other ingredients together in recipes like lasagna or macaroni and cheese.
Popular variations of Bechamel include Mornay (a cheese-flavored version) and Creole (made with tomato paste).
However the classic version remains simple with just butter, flour, and milk – creating an effortless "white" sauce.
How to Make and Serve Bechamel Sauce
The traditional bechamel sauce is a classic French, creamy white sauce that is made from butter, flour and warmed milk.
While it is one of the "Mother Sauces," because so many more sauces can be derived from it, bechamel sauce itself can be served with pasta or vegetables as an accompaniment to a variety of dishes.
The flavor of the sauce is nutty and light and creamy.
The following recipe will make approximately two cups bechamel sauce.
Ingredients:
4 tablespoons unsalted butter.
1/4 cup all-purpose flour.
2 cups warmed milk.
1/2 teaspoon ground nutmeg.
Salt and pepper to taste.
Instructions:
In a medium saucepan over medium heat, melt the butter until fully melted and just starting to bubble.
Add the flour and mix together with a wooden spoon until completely blended — this mixture is called a roux — allow it to cook for approximately two minutes until golden brown in color, stirring constantly so that it doesn't burn.
Slowly pour in the warmed milk while continuing to stir until blended together evenly; turn the heat up slightly if needed to make sure that there are no lumps present when mixing everything together — this will take between three and five minutes in total; reduce heat back down once all of the milk has been added as you don't want your sauce to boil over and cause a mess.
Next add the nutmeg, salt and pepper; simmer for another five minutes over low heat stirring occasionally until thickened — if your sauce gets too thick add some more warm milk one tablespoon at a time; be careful not to let it boil again.
Serve immediately or store in an airtight container in refrigerator for up to three days; enjoy.
5 Best Bechamel Sauce Substitutes To Consider
Bechamel sauce is a classic French staple that pairs beautifully with vegetables, pasta, fish, and poultry.
It's creamy and mild, offering an amazing flavor to just about any dish.
But if you don't have the traditional ingredients on hand, there are some great alternatives that can serve as substitutes for Bechamel sauce.
Here are five of the best options to consider:
1 – White Wine Sauce
This white wine sauce is an excellent substitute for bechamel.
Cook onion and butter in a pot.
When golden add flour, mix until smooth and then gradually add cold milk stirring constantly until the mixture thickens.
Finally, season with salt, pepper and nutmeg before adding dry white wine to the mix.
Bring to the boil then reduce heat stirring occasionally until thickened again.
This flavourful sauce is perfect served over cooked fish, chicken or some tasty vegetables.
2 – Mornay Sauce
Mornay sauce is very similar in flavor to bechamel sauce, but it includes gruyère, Parmesan or cheddar cheese.
This cheese-based sauce is a delicious topping for many baked dishes, such as broccoli and cauliflower casseroles, vegetable gratins and macaroni and cheese.
Mornay sauce is also frequently used in French-influenced cooking to make dishes such as coq au vin or croque monsieur.
To make Mornay sauce, you need:
2 tablespoons butter.
1 tablespoon all-purpose flour.
1 cup milk.
1/4 cup Gruyère, Parmesan or cheddar cheese.
Salt and pepper to taste.
Simply melt the butter in a pan over medium heat until it's bubbling.
Sprinkle the flour on top of the melted butter and cook for one minute or until the mixture is smooth and light golden brown.
Stir continually while you add the milk, scraping down the sides of the pan occasionally with a spatula to keep lumps from forming.
When very thick, remove from heat and stir in your desired cheese until fully melted.
Add salt and pepper to taste, plus any seasonings you might want.
The texture should be creamy yet thick; if your Mornay sauce seems too thin then return it to heat until it reaches a thicker consistency before serving over your favorite dish.
3 – Creamy Hollandaise Sauce
If you're looking for a creamy substitute for bechamel sauce, try making a delicious hollandaise sauce.
It can be used in the same ways as bechamel but has its own unique flavor thanks to the addition of lemon juice and butter.
It is important to note that this sauce should not be boiled; undercooking will cause it to separate.
To make hollandaise sauce, whisk together a handful of egg yolks and 1 teaspoon each of water and freshly squeezed lemon juice in a small stainless steel bowl set over a pot of slightly simmering water (do not let the bowl touch the water).
Gradually blend in almost 1/2 cup melted clarified butter while whisking continuously.
As soon as the mixture is thick enough to coat the back of a spoon, remove it from the heat and add salt, pepper, and any additional seasonings as desired.
Use right away or cover and keep warm until ready to use.
4 – Dairy-Free Cheese Sauce
Dairy-free cheese sauce is a popular alternative to traditional bechamel sauce.
This type of sauce is made from vegan cheese (usually cashew or almond-based) and a variety of seasonings that are blended together until smooth and creamy.
When making this dairy-free cheese sauce, it's important to use a vegan cheese that melts well.
This will ensure that the sauce has a thick, cheesy texture and the proper flavor for your dish.
Common herbs used in this recipe include garlic powder, onion powder, paprika, nutmeg and vegan Worcestershire sauce.
If you're looking for something even easier than making your own dairy-free cheese sauce, there are also readymade versions available at most health food stores or online.
Look for brands like Veggie Slices or Daiya which offer great tasting vegan cheeses in pre-shredded form that are sure to give your dish an amazing cheesy flavor with no dairy involved.
5 – Cauliflower Cream Sauce
Cauliflower cream sauce is a excellent substitute for Bechamel sauce due to its creamy flavor and the nutritional benefits it provides.
To make a cauliflower cream sauce, first gather the ingredients: 1 head of cauliflower, 1-2 tablespoons of butter, 2 cups of chicken broth or vegetable broth, salt and pepper to taste.
Start by sautéing the butter in a large saucepan then add in the cauliflower and season with salt and pepper.
Cover the pan with a lid and allow it to cook until the cauliflower starts to soften, about 8-10 minutes.
Add in your broth then bring to a boil.
Once boiling reduce heat to low and simmer until it reaches a creamy consistency.
Once simmering is complete remove from heat optionally add additional seasoning as desired then use an immersion blender or regular blender blend until smooth.
This should take no more than 2 minutes depending on your blender type.
Lastly serve warm over your favorite dishes as you would Bechamel sauce.
Conclusion
Bechamel sauce is a traditional French white sauce made from butter, flour, and milk.
It adds flavor, texture, moisture and richness to dishes like lasagna, macaroni and cheese, and gratins.
While it might be difficult to find Bechamel sauce in stores, depending on your area's availability of specialty ingredients, there are plenty of great substitutes that are just as delicious.
From the classic Mornay to flavorful herbed "cream cheese" sauces or even something a bit lighter like Greek yogurt or ricotta cheese-based sauces – all these substitutes are simple yet will elevate any dish.
Try experimenting with them today.
Frequently Asked Questions
Q: What is Bechamel sauce?
A: Bechamel sauce is a white sauce made with butter, flour, and milk.
It is used in many French and Italian recipes, such as lasagna and macaroni and cheese.
Q: What are the best substitutes for Bechamel sauce?
A: The five best substitutes for Bechamel sauce are a white cheese sauce, a roux, cream sauce, a light cream sauce, and a Mornay sauce.
Q: What is a Mornay sauce?
A: A Mornay sauce is a variation of Bechamel sauce that is made with Gruyere or Parmesan cheese and seasonings.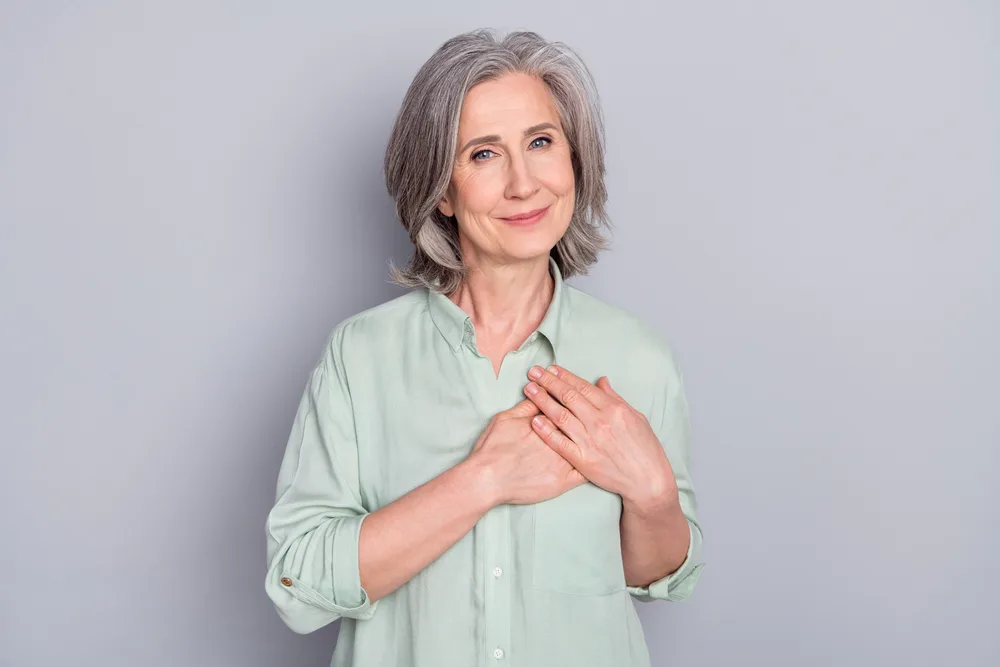 Carrie is a food writer and editor with more than 15 years of experience. She has worked for some of the biggest names in the food industry, including Bon Appétit, Food & Wine, and Martha Stewart Living.
As the Editor in Chief of IntroChicago.com, Carrie oversees all of the content on the site. She also manages the team of contributing writers and editors, who help to create delicious recipes, helpful tips, and informative articles that you'll find on the site.
A native of the Chicago area, Carrie is passionate about all things food. She loves trying new restaurants and experimenting with new recipes in her kitchen. She's also a graduate of the Culinary Institute of America, so she knows a thing or two about food!