Are you looking for a tasty alternative to the classic store-bought dessert topping that is Cool Whip? You have come to the right place.
In this article, we will explore the five best substitutes for this popular topping and discuss why they are better options than traditional Cool Whip.
Get ready for some delicious discoveries.
What's Cool Whip?
Cool Whip is an alternative to cream when used in cakes and desserts.
Essentially, it is a tasteless whipless topping that can be enjoyed by adults and children alike.
Typically found in the frozen section of supermarkets, Cool Whip thaws quickly and stays on desserts longer than regular cream.
It is also great for adding texture to cakes and pies with its light and airy texture.
When baking with Cool Whip, you'll want to gently fold it into whatever , as stirring it or mixing it too vigorously may cause the dessert to become soggy.
You can also use Cool Whip as a topping for ice creams, smoothies, or other treats for added sweetness and texture balance.
Let your creativity go wild when using Cool Whip.
5 Best Cool Whip Substitutes to Consider
While Cool Whip tastes delicious and is often used to give desserts an extra richness and texture, there are some alternative options that might work better for certain recipes.
Read on to learn more about the best substitutes for Cool Whip and when you should use them.
1 – Whipped Cream with a Twist
For a simple yet creative twist on traditional whipped cream, you can make your own creamy dessert topping with a few ingredients that you likely already have in your kitchen.
All it takes is heavy whipping cream, sugar and flavoring – such as almond extract, vanilla extract or cinnamon – to create an inexpensive and delicious alternative to Cool Whip.
If you are looking for a vegan-friendly option, try using coconut milk instead of dairy-based ingredients.
The process of making homemade whipped cream is relatively simple and straightforward.
Start by combining the cold whipping cream and sugar in a large bowl; then add any flavorings of your choice, if desired.
Beat the ingredients together with an electric mixer until soft peaks form; this will form the base of your new treat.
Scoop the mixture out with a spoon or spatula and use it to top desserts like brownies or fruit cobblers.
2 – Whipped Creme Fraiche
Whipped creme fraiche is a dairy-based whipping cream alternative that brings a slightly tangy and extra creamy flavor to the mix.
Creme fraiche is made from heavy cream, buttermilk, and it contains live cultures.
This difference in ingredients results in the smooth and milder tasting texture than using traditional whipping cream.
To make it into a whipped consistency, pour the desired amount of creme fraiche into your mixer bowl and add about a tablespoon of sugar for sweetness.
Whip up for about one to two minutes until soft peaks form.
Refrigerate until ready to use.
It can also be used as is without sweetening but may provide an overly sour flavor when added to desserts that are already sweetened.
3 – Truwhip
Truwhip is an all-natural and fat-free alternative to Cool Whip, boasting a creamy texture and just the right amount of sweetness.
It can be found in many supermarkets, as well as online.
Be sure to check the nutritional information before buying.
Truwhip is free of artificial flavors and colors, contains no high fructose corn syrup, and has zero hydrogenated oil.
In addition to using it for desserts, it can also be used for other recipes like mashed potatoes, frostings, and shakes.
4 – Reddi Wip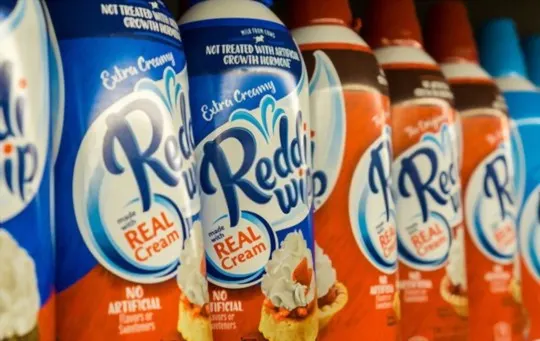 Reddi Wip recreational whipped cream comes pre-whipped in a can, making it a great substitute for Cool Whip.
Unlike Cool Whip, it does not contain any artificial ingredients, but instead is made with real milk and cream.
It's easy to use for ice creams, desserts, and other snacks because of its light and airy feel.
In addition to being sweetened with sugar, Reddi Wip also has several dessert-friendly flavors like chocolate and marshmallow that can be added to enhance a dish's flavor.
Overall, this product is a great stand-in for Cool Whip without the guilt of artificial ingredients.
5 – Dream Whip
Dream Whip is a popular dessert topping made of cornstarch, cream, and skimmed milk powder.
It is a vegan-friendly alternative to classic Cool Whip and can be found in most supermarkets.
It is a great replacement for light and fluffy desserts such as pies, tarts, muffins, or cheesecakes.
As with all prepared toppings, Dream Whip should be used within two days of opening the package to preserve freshness.
To use Dream Whip as a substitute for Cool Whip first use an electric mixer to beat four packs of the powdered mix with two tablespoons of cold water for two minutes until it's stiff but still creamy.
Once you have a light and fluffy consistency you can add any flavoring like powdered sugar or extracts.
Then fold in one cup (240g) of heavy cream that has been whipped until soft peaks form for extra creaminess.
This will give you 4 cups (960g) of topping that can be used for your favorite desserts.
Conclusion
While Cool Whip is a popular and convenient topping for many desserts, it's also worth noting that there are several substitutes available if you'd prefer to use a different topping.
When opting for a substitute cool whip instead of the original version, be sure to take into account the dish you're preparing, as different substitutes may work better in certain contexts than others.
Whichever way you choose to top off your tasty treats and desserts, you can rest assured that any of these five toppings will make them look as good as they taste.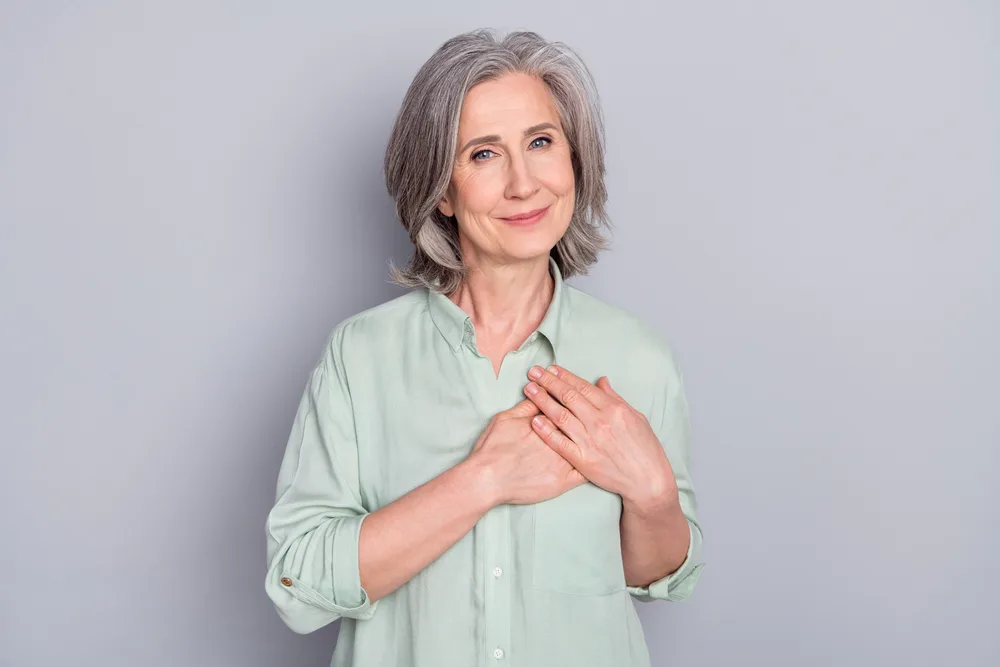 Carrie is a food writer and editor with more than 15 years of experience. She has worked for some of the biggest names in the food industry, including Bon Appétit, Food & Wine, and Martha Stewart Living.
As the Editor in Chief of IntroChicago.com, Carrie oversees all of the content on the site. She also manages the team of contributing writers and editors, who help to create delicious recipes, helpful tips, and informative articles that you'll find on the site.
A native of the Chicago area, Carrie is passionate about all things food. She loves trying new restaurants and experimenting with new recipes in her kitchen. She's also a graduate of the Culinary Institute of America, so she knows a thing or two about food!