Who can resist a classic summer cookout feast with delicious hamburgers and hotdogs sizzling on the grill?
We all know what to throw on the grill for main dishes but what about side dishes that will help make your cookout complete?
If you're struggling to figure out what sides to serve up with those burgers and hot dogs, look no further.
Here are 12 must try side dish ideas so tasty they'll be perfect companions for your favorite summertime fare.
What to Serve with Hamburgers and Hotdogs? 12 Must-try Side Dishes
1. Potato Salad
A great potato salad is all about the balance of flavors and textures.
You want a mix of creamy and tangy, as well as some crunch from the vegetables.
The key to achieving this is in the dressing.
A good dressing will have a balance of acidity, sweetness, and creaminess.
When it comes to the potatoes, you want to make sure they are cooked all the way through but still have some firmness to them.
You don't want them to be mushy.
Yukon gold potatoes are a great option because they have a buttery flavor that pairs well with the other ingredients.
As for the vegetables, you can really use whatever you like.
I recommend adding in some red onion for sweetness and crunch, as well as celery for a bit of salty flavor.
For an extra bit of color and sweetness, you can also add in some grapes or raisins.
Finally, when it comes to putting everything together, make sure you taste the salad and adjust the seasoning as needed.
Sometimes it needs a little more acidity or saltiness.
And if you find that it's too dry, you can always add in a bit more of the dressing.
2. Macaroni Salad
Macaroni salad is the perfect dish to serve alongside hamburgers and hotdogs.
It's simple yet delicious and can be easily tailored to your taste.
Plus, it's a great way to use up any leftover macaroni you might have in your pantry.
When it comes to taste and texture, macaroni salad is pretty straightforward.
The pasta is cooked until al dente and then mixed with a creamy dressing.
I like to use mayonnaise, but you could also use Miracle Whip or Greek yogurt.
For extra flavor, I also add in some diced onion, celery, and pickles.
You could also mix in some shredded cheese or crumbled bacon.
As for tips on elevating this dish, I would recommend using good quality pasta like Barilla or De Cecco.
And if you want to really take your macaroni salad to the next level, try making your own dressing from scratch.
It's really not that difficult, and the results are so much better than anything you'll find in a jar.
3. Cole Slaw
Cole slaw is a dish that often gets overlooked as a side for burgers and hotdogs.
But it shouldn't be.
Cole slaw is the perfect balance of crunchy and creamy, and its tangy flavor pairs perfectly with savory meats.
When it comes to taste and texture, cole slaw is all about contrast.
The cabbage should be crisp, and the dressing should be creamy.
For an extra bit of sweetness, you can add in some shredded carrots.
As for the dressing, it's really up to you.
You can go with a classic mayonnaise-based dressing, or you could try something a little different, like a vinaigrette or even a Sriracha mayo.
There are endless ways to elevate this dish.
One simple way is to add some fresh herbs like dill or cilantro.
Or, for a bit of heat, you could add in some diced jalapeños.
If you're feeling really adventurous, you could even try incorporating some fruit into the mix.
Grated apples or pears would be lovely in a cole slaw.
4. Baked Beans
Baked beans are a classic side dish that goes great with hamburgers and hotdogs.
They are usually made with navy beans, but you can also use kidney beans or black beans.
The beans are simmered in a tomato-based sauce and then baked in the oven.
Baked beans have a sweet and savory flavor that is perfect for barbecues and picnics.
The texture of the beans is soft and creamy.
You can make them as smooth or as chunky as you like by adding more or less water to the recipe.
To elevate this dish, try adding some chopped bacon or sausage to the recipe.
You can also add different spices to the sauce, such as cumin, smoked paprika, or chili powder.
Serve baked beans with grilled meats on top of a salad or on their own as a snack.
5. Corn On The Cob
There's nothing quite like a classic corn-on-the-cob dish.
The sweet, crunchy kernels of corn are the perfect complement to any summer BBQ spread.
And while corn on the cob is delicious on its own, there are plenty of ways to elevate this dish and make it even tastier.
One way to do this is by adding some butter and salt to the mix.
This will give the corn a rich, savory flavor that will have your guests coming back for more.
Another great way to elevate corn on the cob is by grilling it.
This gives the corn a slightly charred flavor that is simply irresistible.
If you're looking for a truly unique twist on corn on the cob, try roasting it in the oven with some chili powder and lime juice.
This dish is packed with flavor and is sure to be a hit with everyone at your next gathering.
6. Watermelon Slices
Watermelon slices are the perfect summertime treat.
They're refreshing, juicy, and sweet – everything you want in summer fruit.
Plus, they're super easy to eat on the go.
Just slice up a watermelon and enjoy.
Watermelon slices are best when they're fresh, so try to eat them as soon after slicing as possible.
If you're not planning on eating them right away, store them in the fridge in an airtight container.
Watermelon slices are also great for picnics and BBQs – just pop them in a cooler, and you're good to go.
If you want to elevate your watermelon slices, try serving them with a drizzle of balsamic vinegar or mint leaves.
You can also add some feta cheese for a savory twist.
However you eat them, watermelon slices are sure to hit the spot on a hot summer day.
7. Pasta Salad
Pasta salad is a dish that can be enjoyed all year round.
It's the perfect side dish for a summer BBQ or picnic and can also be a hearty and satisfying main course.
The best thing about pasta salad is that it can be made to suit any taste or diet.
The key to a good pasta salad is to choose the right pasta.
For a more traditional pasta salad, opt for a short pasta like shells or elbow noodles.
If you're looking for something a bit lighter, try using a long pasta like spaghetti or linguine.
The type of pasta you choose will also affect the texture of your salad.
Short pasta will have a firmer bite, while long pasta will be more tender.
Once you've selected your pasta, it's time to add some flavor.
Traditional pasta salads are usually made with a vinaigrette or mayonnaise-based dressing.
For something different, try using a pesto or olive oil-based dressing.
You can also add fresh herbs, vegetables, and cheeses to create a unique flavor profile.
If you're looking to elevate your pasta salad, there are a few things you can do.
First, consider using high-quality ingredients like freshly grated Parmesan cheese and extra virgin olive oil.
You can also add in some protein-rich ingredients like grilled chicken or shrimp.
And finally, don't forget the garnishes.
A sprinkle of chopped parsley or basil, along with some cracked black pepper, can really take your dish to the next level.
8. Fruit Salad
When it comes to summer barbecues, one dish that always comes to mind is fruit salad.
This refreshing and sweet dish is the perfect accompaniment to any grilled main, from hamburgers to hot dogs.
And while fruit salad may seem like a simple dish, there are a few things you can do to elevate it and make it even more delicious.
First, when it comes to taste, be sure to mix together a variety of fruits that will please everyone's palate.
A good mix of sweetness and tartness is always a winner.
And for texture, mix together both softer fruits like berries and peaches with firmer ones like apples and grapes.
This will give your salad a nice bite.
As for tips on elevating your fruit salad, one great way is to add a bit of savory flavor.
This can be as simple as mixing in some crumbled feta cheese or adding a drizzle of balsamic vinegar.
Both of these ingredients will take your dish to the next level.
9. Potato Chips
There's nothing quite like a good old fashioned hamburger and hotdog.
But what do you serve with them? French fries are the obvious choice, but we think potato chips are a close second.
Here's why:
Taste and texture: Potato chips have a satisfying salty taste that pairs well with the savory flavors of a hamburger or hotdog.
And their crunchy texture is the perfect contrast to the softness of a bun.
Tips on elevating the dish: To take your potato chips up a notch, try serving them with a dipping sauce like ketchup, mustard, or mayo.
You can also top them with shredded cheese, diced onions, or crumbled bacon for an extra flavor boost.
10. Pinto Beans
Pinto beans are a type of legume that is popular in many parts of the world, including Mexico, the United States, and Brazil.
These beans get their name from their characteristic brown and white speckled appearance, which resembles a paint horse.
Pinto beans are often used in soups, stews, and chili, as well as being a common ingredient in vegetarian dishes.
Pinto beans have a mild flavor with a slightly nutty taste.
They are also quite versatile in terms of texture; they can be mashed, puréed, or left whole.
When cooked properly, pinto beans should be tender but not mushy.
There are several ways to cook pinto beans so that they elevate the dish you're making.
One way is to cook them with aromatics like onions, garlic, and herbs.
Another way is to fry them until they are crispy on the outside but still soft on the inside.
Whatever method you choose, make sure to cook the beans until they are fully tender before adding them to your dish.
11. Green Salad
A green salad is a must-have side dish for any cookout or picnic.
It's light, refreshing, and pairs well with just about any main course.
If you're looking to elevate your green salad game, here are a few tips:
First, focus on the taste and texture of your greens.
A mix of bitter, sweet, and savory greens will create an interesting and complex flavor profile.
Consider adding in some arugula or endive for bitterness, radicchio or frisée for sweetness, and escarole or spinach for savoriness.
Next, add in some crunchy toppings like croutons or chopped nuts.
This will give the salad some extra texture and make it more satisfying to eat.
Finally, don't forget the dressing.
A simple vinaigrette made with olive oil, vinegar, salt, and pepper is always a good choice.
But feel free to get creative with your dressings – experiment with different flavors and ingredients until you find a combo that you love.
12. Cornbread
There's nothing quite like a classic cornbread recipe.
This dish is simple yet so delicious.
It's the perfect side to any meal, especially when served warm out of the oven.
Cornbread is made with cornmeal, which gives it a slightly gritty texture.
The taste is subtly sweet and pairs well with savory dishes.
To take your cornbread game up a notch, try adding some shredded cheese or diced jalapeños to the batter before baking.
This will give the bread a little extra flavor and make it even more irresistible.
Serve your cornbread warm with a dollop of butter on top.
Trust me; you're going to want to eat the whole loaf.
Conclusion
From there, you can start to mix and match different side dishes until you find the perfect combination for your next backyard BBQ.
And, if you're ever feeling stuck, just remember that almost anything goes well with a hamburger or hotdog.
So, get creative and have fun.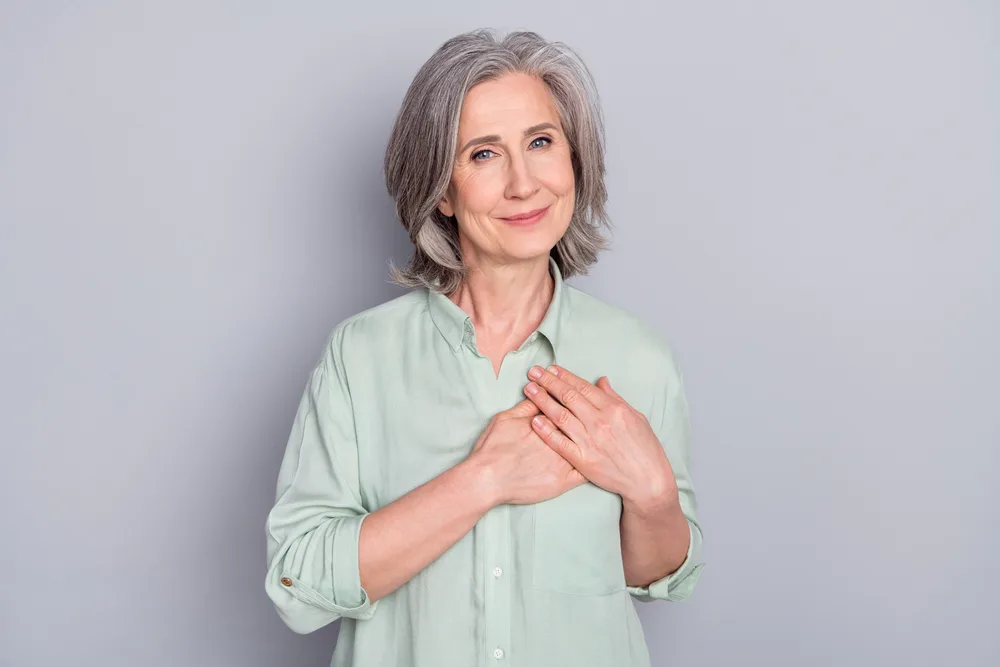 Carrie is a food writer and editor with more than 15 years of experience. She has worked for some of the biggest names in the food industry, including Bon Appétit, Food & Wine, and Martha Stewart Living.
As the Editor in Chief of IntroChicago.com, Carrie oversees all of the content on the site. She also manages the team of contributing writers and editors, who help to create delicious recipes, helpful tips, and informative articles that you'll find on the site.
A native of the Chicago area, Carrie is passionate about all things food. She loves trying new restaurants and experimenting with new recipes in her kitchen. She's also a graduate of the Culinary Institute of America, so she knows a thing or two about food!