Do you ever find yourself missing the flavor of Mrs. Dash? If so, don't fret.
There are plenty of alternatives to help kick up your dish, without compromising taste.
From spice blends to all-natural sauces, we're breaking down the 5 BEST salt substitutes for Mrs. Dash.
What's Mrs. Dash?
Mrs. Dash is the ideal seasoning blend to spruce up any dish.
Consisting of a range of spices, herbs and other natural flavours, it adds that special touch to classic recipes as well as provides an exotic twist to modern creations.
Its refreshing taste and texture comes with a hint of heat that is guaranteed to give your plate a delectable punch.
On top of that, this season mix skips out on all the salt so you don't have to worry over dosage.
It is best used when lightly sprinkled over food while its cooking or during the final stage before serving; making it incredibly convenient for those beginning in their culinary journey.
Whether it be dinnertime at home or the next potluck party, Mrs. Dash is the perfect go-to for deliciousness every time.
The 5 BEST Salt Substitutes for Mrs. Dash
Though Mrs. Dash seasoning can be difficult to find in stores, these five salt alternatives are readily available and offer comparable taste and texture profiles:
1 – Garlic Powder
Garlic powder is a great option when looking to substitute Mrs. Dash because it adds flavor and is easy to use.
It also offers a range of health benefits, including being anti-inflammatory, antibacterial, and cholesterol lowering.
This amazing seasoning can be added to any savory dish for an extra hit of flavor.
It should be used in moderation though, as too much garlic can have a bitter taste.
And remember, garlic powder is significantly more potent than fresh garlic so you should always start with a small amount and add more if needed.
2 – Onion Powder
Onion Powder is a great way to add flavor to your meals without the added sodium.
It contains potassium which helps reduce bloating and abdominal cramping caused by high levels of sodium.
The taste and aroma of onion powder are similar to that of freshly chopped onions with a mild, sweet flavor and can be used in seasoning mixes, dips, marinades, dressings and soups.
It is also often used as a substitute for Mrs.
Dash since it has many of the same flavors without the sodium content.
To avoid over-salting your dishes, use onion powder sparingly as a substitute for Ms Dash's salt-free seasoning mix; start with a 1/4 teaspoon at first and adjust according to taste.
3 – Celery Salt
Celery salt is a combination of finely ground salt and ground celery seed.
The great thing about celery salt is that it adds the salty flavor profile you desire, together with wonderful herbal and savory flavors that make it known as one of the best seasoning blends for Mrs. Dash.
It is a great alternative for those looking to reduce their salt intake or just in need of a good flavor substitution.
Celery seed contains phthalides, which have been known to help reduce blood pressure as well.
Its slightly sweet and vegetal flavor adds an unexpected twist to plain dishes like chicken thighs, fish tacos, deviled eggs, and other vegetable recipes.
It also makes a great addition to salads when blended with other herbs like thyme or oregano.
4 – Chili Flakes
Chili flakes (also known as red pepper flakes) are an excellent way to add flavor to a dish while keeping it low in sodium.
You can even add heat to your dishes if desired – the sky's the limit.
Chili flakes have a slight spiciness, which is often balanced with sweeter ingredients when used in a recipe.
It can also be used as a garnish to give your finished dish some extra flair.
One of the great things about chili flakes is that they're dried, so you don't need to worry about refrigerating them.
Just make sure to store them in an airtight container for maximum freshness and flavor.
Be aware of the strength of chili flakes – you may need to adjust the amount used depending on how much heat you want your final product to have.
5 – Herbs
Herbs are a healthy and flavor-packed way to enhance your cooking without having to worry about added salt.
Mrs Dash has a wide variety of herb-based salt-free seasonings, but you can create your own combinations to suit your taste.
Herbs such as parsley, rosemary, thyme, basil, oregano, tarragon and sage are all tasty choices for seasoning dishes without needing any additional salt.
Use fresh herbs when possible – they tend to lose their flavor very quickly when cooked and will quickly become dull if stored for too long.
Alternatively, you can find dried herbs at the store for a longer shelf life and consistent flavorful profile.
Experiment with proportions until you find the blend that works best for you.
Conclusion
Mrs. Dash is a popular salt-free seasoning blend that can help reduce overall sodium intake in food.
Even though Mrs. Dash has a wide variety of flavors, it does not contain enough spices to be used as a salt substitution in some recipes.
Luckily, there are many other flavorful alternatives to Mrs. Dash that can provide the same desired salty taste without using added sodium.
From herbs and spices to vegetable powders and miso paste, there is an array of tasty ingredients that can replace salt while keeping your dishes nutritious and dynamic.
Remember that finding the perfect substitute is a matter of trial and error so don't be afraid to get creative and try something new.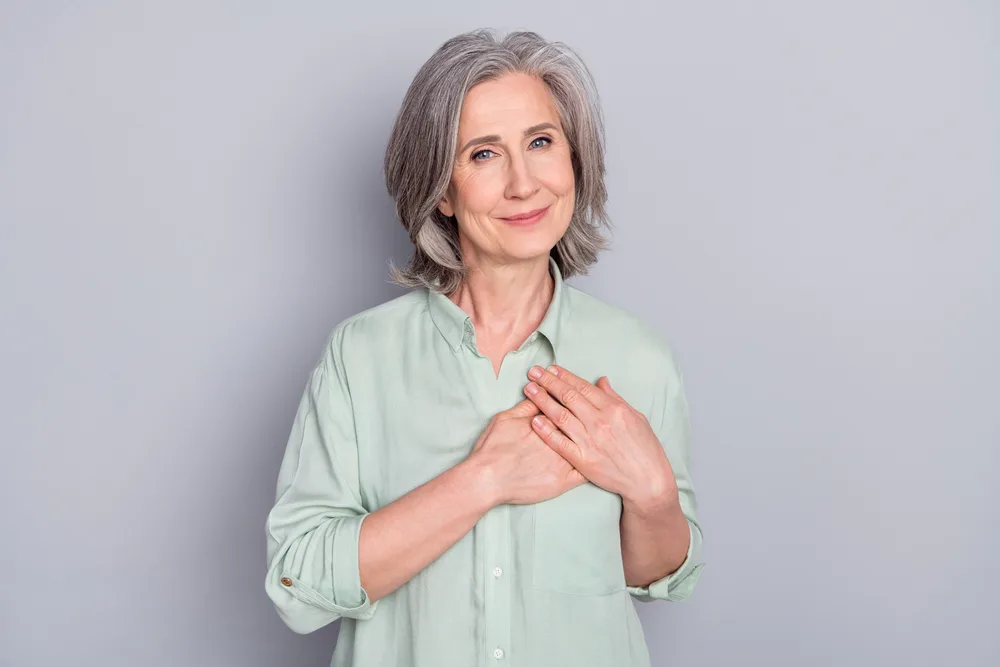 Carrie is a food writer and editor with more than 15 years of experience. She has worked for some of the biggest names in the food industry, including Bon Appétit, Food & Wine, and Martha Stewart Living.
As the Editor in Chief of IntroChicago.com, Carrie oversees all of the content on the site. She also manages the team of contributing writers and editors, who help to create delicious recipes, helpful tips, and informative articles that you'll find on the site.
A native of the Chicago area, Carrie is passionate about all things food. She loves trying new restaurants and experimenting with new recipes in her kitchen. She's also a graduate of the Culinary Institute of America, so she knows a thing or two about food!