Are you always stuck when it comes to deciding the side dishes that best compliment shrimps?
Do not worry! You have come to the right place.
In this blog post, we are here to provide you with 12 of the most incredible recipes that are sure to make your shrimp dinner a hit.
From light and zesty salads, creamy pasta dishes, and crunchy vegetable crisps – there is something for everyone out there.
Read on as we take you through our curated list of must-try side dishes for any shrimp-lover's dream meal!
What to Serve with Shrimps? 12 Must-try Side Dishes
1. Parmesan-Ricotta Polenta
Parmesan-Ricotta Polenta is a classic Italian dish that is simple, yet so flavorful and satisfying.
The polenta itself is made of coarsely ground cornmeal, and it has a creamy texture with a slight bite to it.
The Parmesan cheese adds a nice salty flavor, while the ricotta makes it rich and creamy.
This dish can be served as a side or a main course.
To elevate it as a main course, try adding some sauteed mushrooms, grilled chicken, or roasted veggies.
As a side dish, it pairs well with just about anything.
If you've never tried polenta before, this Parmesan-Ricotta version is definitely a good place to start.
It's simple yet so flavorful and sure to become a new family favorite.
2. Southern Macaroni and Pimiento Cheese
This Southern classic is the perfect side dish to serve with shrimp.
The rich and creamy taste of the macaroni and cheese pairs perfectly with the delicate flavor of shrimp.
Plus, the colorful pimiento cheese adds a beautiful pop of color to your plate.
To make this dish even more special, try elevating it with some extra ingredients.
Adding bacon or lobster to the macaroni and cheese is always a good idea.
For an extra touch of elegance, top the dish with a sprinkle of caviar or truffle oil.
3. Roasted Sweet Potatoes
Roasted sweet potatoes are a great way to enjoy this delicious and healthy vegetable.
Sweet potatoes are packed with nutrients, and roasting them brings out their natural sweetness.
They make a great side dish for any meal, and they're especially good with shrimp.
When roasted, sweet potatoes have a lovely texture that is both fluffy and creamy.
The taste is naturally sweet, but you can also add other flavors to the dish if you like.
Roasted sweet potatoes are also a great source of vitamins and minerals, making them a healthy option for any meal.
To elevate your roasted sweet potatoes, try adding some fresh herbs or spices.
A little bit of rosemary or thyme can really enhance the flavor of the dish.
You could also try adding a pinch of cayenne pepper for a bit of heat or some chopped nuts for a bit of crunch.
4. Sauteed Broccolini
This sauteed broccolini dish is a great way to elevate your shrimp meal.
The taste and texture of the dish are fantastic, and the tips below will help you make it even better.
To start, you'll want to get your broccolini nice and crispy.
This can be achieved by cooking it in a hot pan with some oil.
Once it's crispy, you can add in your shrimp.
Make sure the shrimp are cooked through before adding anything else to the pan.
Once the shrimp are cooked, you can add in your garlic and red pepper flakes.
Cook for an additional minute, then remove from heat.
Serve immediately with lemon wedges if desired.
This dish is packed with flavor and nutrients.
The broccolini provides a crunchy texture that pairs well with the tender shrimp, and the garlic and red pepper flakes give it a nice kick of heat.
If you're looking for a healthy, flavorful side dish to serve with shrimp, this is it.
5. Garlic Mashed Red Potatoes
There's nothing quite like a classic mashed potato dish, and this garlic mashed red potatoes recipe is the perfect side to any meal.
The creamy texture and rich flavor of the potatoes are elevated by the addition of garlic, making this dish irresistible.
The key to making the perfect mashed potatoes is to cook them until they are nice and soft so that they can be easily mashed.
You'll also want to make sure that you use plenty of butter and milk to get a smooth, creamy consistency.
And, of course, don't skimp on the garlic.
Adding a few extra cloves will really take this dish to the next level.
If you're looking for a way to elevate your mashed potatoes even further, try serving them with some fresh herbs or cheese sprinkled on top.
This simple change will give your dish an elegant touch that is sure to impress your guests.
6. Roasted Cauliflower
This roasted cauliflower dish is the perfect side to any meal, especially shrimp.
The cauliflower is roasted to perfection, with a crispy exterior and a soft, fluffy interior.
The taste is savory and slightly nutty, making it a perfect complement to the sweetness of shrimp.
To elevate this dish, try serving it with a dipping sauce or topping it with shredded cheese.
For an extra touch of flavor, try roasting the cauliflower with garlic cloves or adding a sprinkle of herbs before serving.
7. Corn on the Cob
If you're looking for a delicious side dish to serve with your shrimp, look no further than corn on the cob.
This classic summertime food is the perfect complement to any seafood meal.
There's just something about the taste and texture of corn on the cob that makes it so irresistible.
The sweetness of the corn pairs perfectly with the savory flavors of shrimp.
And, of course, it's a great way to get your vegetables in.
If you want to take your corn on the cob game up a notch, try grilling it.
This will give the corn a smoky flavor that will really take your dish to the next level.
Just be sure to watch it closely, so it doesn't burn.
8. Green Beans Almondine
Green beans almondine is a simple but delicious side dish that is perfect for any occasion.
The green beans are cooked until tender and then coated in a savory almondine sauce.
This dish is easy to make and can be on the table in under 30 minutes.
The key to this dish is to cook the green beans until they are tender but still have a bit of crunch.
You don't want them to be mushy.
The almondine sauce is also important.
It should be flavorful but not overpowering.
You can adjust the number of almonds and butter to suit your taste.
This dish can be served as is, or you can elevate it by adding some blanched almonds or shredded Parmesan cheese on top.
If you are looking for a more substantial side dish, you could serve this over some rice or quinoa.
9. Tomato and Avocado Salad
This salad is the perfect side dish for any main course, but it especially goes well with shrimp.
The sweetness of the tomatoes pairs perfectly with the creaminess of the avocado, and the acidity of the vinegar cuts through the richness of the dish.
This salad is also packed with nutrients and is a great way to get your daily serving of fruits and vegetables.
When choosing tomatoes for this salad, make sure to select ones that are ripe but still firm.
You don't want them to be too soft, or they will fall apart when you mix everything together.
I also recommend using a variety of tomato types for different colors and flavors.
For example, I like to use cherry tomatoes, heirloom tomatoes, and sun-dried tomatoes.
As for the avocado, you want to make sure it is ripe but not overripe.
The best way to tell if an avocado is ripe is to squeeze it gently.
If it yields to pressure, it's perfect.
If it's too hard, it needs a little more time to ripen.
And if it's too soft or mushy, it's overripe.
To elevate this dish even further, you can add some fresh herbs like basil or cilantro.
Or, for a bit of salty flavor, add in some crumbled feta cheese or sliced olives.
10. Watermelon and Feta Salad
Watermelon and Feta Salad is refreshing and easy to make a summer salad.
This salad is perfect for a light lunch or as a side dish for a BBQ.
The sweetness of the watermelon pairs perfectly with the salty feta cheese, and the mint adds a beautiful fresh flavor.
I like to add some chopped-up red onion to this salad for a bit of crunch.
This salad is best made with fresh watermelon.
However, you could use frozen watermelon if that is all you have.
I would recommend adding the feta cheese to the salad just before serving so that it doesn't get too soggy.
This salad can be served cold or at room temperature.
If you are looking to elevate this dish, you could add some grilled shrimp or chicken.
You could also substitute feta cheese for goat cheese or mozzarella.
For an extra special touch, you could add a drizzle of balsamic vinegar before serving.
11. Quinoa Tabbouleh
If you're looking for a delicious and healthy side dish to serve with your shrimp, look no further than quinoa tabbouleh.
This dish is packed with flavor and nutrients, and it's sure to please everyone at the table.
Quinoa tabbouleh is made with cooked quinoa, fresh parsley, diced tomatoes, green onions, mint, lemon juice, and olive oil.
The taste is fresh and bright, and the texture is light and fluffy.
It's the perfect side dish for a summer BBQ or dinner party.
To elevate this dish, try adding some chopped avocado or feta cheese.
You could also swap out the quinoa for couscous or rice.
12. Cowboy Caviar
Cowboy caviar is a dish that is perfect for those who love bold flavors.
The dish is made up of black-eyed peas, corn, diced tomatoes, and green onions, all of which are cooked in a vinegar-based dressing.
The result is a juicy, flavorful, and slightly tangy dish that can be enjoyed on its own or as a side.
One of the best things about cowboy caviar is that it is packed with flavor.
The black-eyed peas and corn add a sweetness to the dish, while the diced tomatoes add a touch of acidity.
The green onions provide a subtle onion flavor that ties everything together.
The vinegar dressing gives the dish an extra zing, making it irresistible.
If you want to elevate your cowboy caviar, there are a few things you can do.
First, try adding some avocado to the mix.
The creamy texture of the avocado will balance out the acidity of the tomatoes and add another layer of flavor to the dish.
You can also try topping your cowboy caviar with some shredded cheese or crumbled bacon for an extra bit of indulgence.
Conclusion
In conclusion, there are many different scrumptious side dishes that you can try with shrimps.
From polenta to cowboy caviar, there is definitely a dish for everyone to enjoy.
I hope you enjoyed reading this blog post and that it has been helpful in deciding what to serve with your next shrimp dish.
Be sure to try out one of these recipes, and let us know how it goes.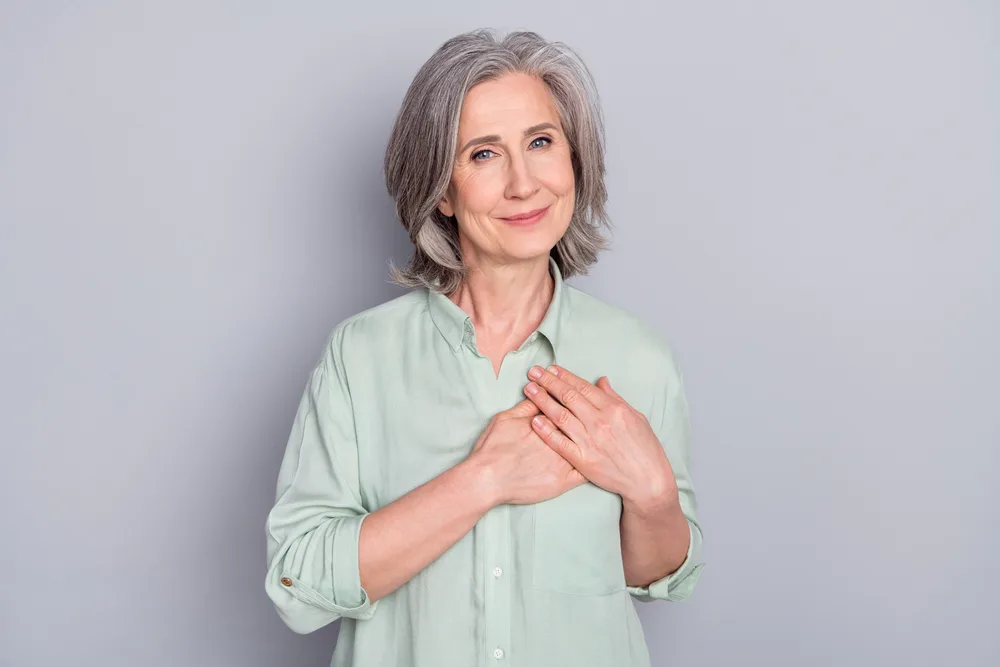 Carrie is a food writer and editor with more than 15 years of experience. She has worked for some of the biggest names in the food industry, including Bon Appétit, Food & Wine, and Martha Stewart Living.
As the Editor in Chief of IntroChicago.com, Carrie oversees all of the content on the site. She also manages the team of contributing writers and editors, who help to create delicious recipes, helpful tips, and informative articles that you'll find on the site.
A native of the Chicago area, Carrie is passionate about all things food. She loves trying new restaurants and experimenting with new recipes in her kitchen. She's also a graduate of the Culinary Institute of America, so she knows a thing or two about food!