Are you preparing for a summer gathering and need some side dish inspiration? Not to worry!
If your main course is Shrimp Kabobs, there are plenty of options for the perfect accompaniment!
From savory salads to easy-to-make sides, we're bringing you twelve must-try dishes that can take any meal from ordinary to extraordinary.
Even better still, each option is relatively fast and uses ingredients that can be found at most grocery stores.
So get ready to take your dinner guests on an epicurean journey with these flavorful recipes – it will be a night sure not soon forgotten!
What to Serve with Shrimp Kabobs? 12 Must-try Side Dishes
1. Grilled Corn on the Cob
Who doesn't love grilled corn on the cob? The sweet, smoky flavor of corn straight off the grill is a summertime staple.
And it's so easy to make.
Just throw some ears of corn on the grill and let them cook until they're tender and slightly charred.
But why stop there? There are plenty of ways to elevate this simple dish and make it even more delicious.
Here are a few ideas:
Add some spice with a sprinkle of chili powder or cayenne pepper.
Give it a cheesy twist by sprinkling on some grated Parmesan cheese.
For a touch of sweetness, try drizzling on some honey or maple syrup.
2. Watermelon Salad
Watermelon salad is a refreshing and easy dish to put together.
It's the perfect side for a summer BBQ or picnic.
The sweetness of the watermelon is offset by the acidity of the lime juice, and the mint adds a nice touch of flavor.
This dish is also pretty healthy, so you can feel good about serving it to your guests.
The key to a great watermelon salad is to use ripe watermelon.
You want the watermelon to be sweet and juicy.
Otherwise, the salad will be too tart.
I also like to add a little bit of feta cheese for some salty contrast.
And if you really want to elevate this dish, you can grill the watermelon slices before adding them to the salad.
3. Pasta Salad
If you're looking for a delicious and easy pasta salad recipe, look no further.
This dish is perfect for any occasion, whether you're hosting a party or simply want a tasty side dish to accompany your meal.
The best thing about pasta salad is that it's so versatile.
You can really make it your own by adding your favorite ingredients.
For example, if you love olives, feel free to add as many as you'd like.
Don't like mushrooms? No problem – just leave them out. The possibilities are endless.
One important tip to keep in mind is to be careful not to overcook the pasta.
You want it to be al dente or slightly firm to the bite.
Otherwise, it will become mushy and won't hold up well in the salad.
Another great way to Elevate this dish is by adding in some protein, such as grilled chicken or shrimp.
And of course, no pasta salad would be complete without a delicious dressing.
We recommend a simple vinaigrette made with olive oil, vinegar, and your favorite spices.
4. Roasted Potatoes
There's nothing quite like a roasted potato.
The crispy skin, the fluffy interior; it's hard to resist.
And when you add in the fact that they're so easy to make, it's no wonder they're one of the most popular side dishes around.
But just because they're simple doesn't mean there's no room for improvement.
Here are a few tips on how to take your roasted potatoes to the next level:
For extra flavor, try roasting your potatoes with some garlic or rosemary.
If you're looking for a little bit of crunch, try roasting them with some chopped bacon or pancetta.
For a healthier option, try roasting your potatoes with olive oil instead of butter.
5. Grilled Vegetables
Grilled vegetables are a delicious and healthy option for your next cookout.
They can be grilled alone or added to kabobs alongside meat or seafood.
Grilled vegetables have a slight char flavor that is paired well with smoky BBQ flavors.
Grilled vegetables can be served as a side dish or as part of the main course.
For a simple side, try grilling zucchini, yellow squash, and red onion.
Season with salt and pepper, then drizzle with olive oil before serving.
For a heartier dish, add grilled veggies to kabobs with shrimp, chicken, or steak.
If you're looking for tips on how to grill veggies perfectly, here are a few:
Preheat your grill to medium-high heat before adding any vegetables. This will help them cook evenly without burning.
Cut your vegetables into even pieces so they cook through at the same time. Thick slices work best so they don't fall through the grate.
Use a little oil on your vegetables before adding them to the grill. This will help them from sticking and also give them some flavor.
Grill your vegetables until they are slightly charred and tender. This usually takes 5-7 minutes per side.
Remove from the grill and enjoy.
6. Green Salad
A green salad is a staple dish that can be served with just about anything.
It's light, refreshing, and full of nutrients.
But let's be honest, sometimes a green salad can be a little boring.
That's why we've put together some tips to help you elevate your green salad and make it something special.
First, consider the taste and texture of your greens.
A mix of bitter, sweet, and savory greens will create a more interesting flavor profile.
And don't be afraid to experiment with different textures – add some crunch with croutons or nuts, or include some fruit for a sweetness balance.
Next, think about how you can use different dressings to enhance the flavors of your greens.
A vinaigrette made with herbs and spices can really liven up a salad.
Or, for a more decadent option, try using a creamy dressing made with avocado or yogurt.
Finally, don't forget the toppings.
Toppings are what really take a salad from good to great.
Add some protein with grilled chicken or shrimp, or go for a vegetarian option like roasted tofu or beans.
You could also add some cheese or eggs for an extra dose of flavor and creaminess.
7. Fruit Salad
Fruit salad is a great way to enjoy the taste of summer all year round.
This dish is not only healthy but also refreshing and full of flavor.
The best part about fruit salad is that it can be made to suit any taste, whether you like your fruit sweet or tart.
When it comes to choosing the fruit for your salad, the sky is the limit.
However, some fruits work better than others when it comes to texture and flavor.
For example, berries are a great choice because they are soft and have a delicate flavor.
Melons are also a good option because they are refreshing and have a light sweetness.
There are endless ways to elevate your fruit salad.
One way is to add a flavorful dressing.
Another is to top it with nuts or seeds for a crunchy contrast.
You could also add some cheese or herbs for an extra depth of flavor.
8. Coleslaw
Coleslaw is a classic side dish that can be enjoyed with a variety of main dishes.
The taste is creamy and slightly acidic, with a crunchy texture from the cabbage.
There are many ways to elevate this dish, such as adding different types of vegetables, using a different type of dressing, or even adding some fruit.
One way to change the taste of coleslaw is to add different vegetables.
This can give the dish more color and visual appeal, as well as change the flavor profile.
For example, you could add grated carrots, diced red onion, or even chopped celery.
If you want to make a more robust dish, you could also add in some protein, such as cooked bacon or crumbled blue cheese.
Another way to change the flavor of coleslaw is to use a different dressing.
Instead of using mayonnaise, you could try using Greek yogurt or sour cream.
You could also experiment with different types of vinegar, such as apple cider vinegar or white wine vinegar.
And don't forget about herbs and spices.
Adding in a bit of mustard or dill can really take this dish to the next level.
Finally, if you want to add a bit of sweetness to your coleslaw, you could try adding some chopped fruit.
This works especially well with apples or grapes.
You could also add in raisins or dried cranberries for a pop of color and sweetness.
9. Quinoa Salad
This quinoa salad is the perfect light and refreshing side dish to accompany your shrimp kabobs.
It is packed with healthy ingredients and has a great balance of flavors.
The quinoa is perfectly cooked, and the vegetables are all fresh and crisp.
The dressing ties everything together and gives it a little bit of zing.
The salad has a great mix of textures, with the crunchy vegetables, the chewy quinoa, and the creamy dressing.
The flavors are all well-balanced, and the acidity of the dressing really brightens up the dish.
There are a few things you can do to elevate this dish even further.
First, consider adding some chopped fresh herbs to the salad for an extra pop of flavor.
Second, try using a different type of dressing, such as a balsamic vinaigrette or a lemon-herb dressing.
Third, add some crumbled feta cheese or shaved Parmesan cheese for a little bit of salty richness.
10. Bean Salad
A great side dish to complement your shrimp kabobs is a bean salad.
This dish is packed with flavor and texture and can be easily tailored to your liking.
Here are some tips on how to make the perfect bean salad:
Start with a base of either black beans, kidney beans, or chickpeas. If you want a bit of everything, feel free to mix all three.
Add in some diced vegetables for crunch and color. Popular choices include tomatoes, bell peppers, onions, and cucumbers.
For extra flavor, toss in some shredded cheese and chopped fresh herbs.
The dressing is key. A simple vinaigrette made with olive oil and vinegar will do the trick. If you want something more robust, try adding garlic, lemon juice, and Dijon mustard.
11. Couscous Salad
This couscous salad is a great side dish to any meal, especially shrimp kabobs.
The couscous is light and fluffy, and the salad has a great mix of textures and flavors.
The salad is also very easy to make and can be easily elevated with some simple tips.
To start, cook the couscous according to the package instructions.
Once the couscous is cooked, add in your desired mix of vegetables.
We like to use chopped tomatoes, cucumbers, and red onions.
For a bit of sweetness, we also add in raisins.
You can really use any combination of vegetables that you like.
Once the vegetables are mixed in, it's time to add the dressing.
We like to use a simple vinaigrette made with olive oil, vinegar, and seasoning.
But you can really use any dressing that you like.
Just be sure to taste the salad before you serve it, and adjust the seasoning as necessary.
These tips will help you make a delicious and easy couscous salad that is perfect for any occasion.
So next time you're looking for a side dish to take to a potluck or barbecue, give this couscous salad a try.
12. Eggplant Dish
Eggplant is a versatile vegetable that can be used in a variety of dishes.
It has a mild, slightly sweet flavor and a firm texture.
Eggplant can be grilled, roasted, baked, or sautéed.
Try grilling or roasting your eggplant instead of frying it. This will help to bring out the natural sweetness of the eggplant and prevent it from becoming overly greasy.
Add some spice to your dish by incorporating other flavorful ingredients such as garlic, ginger, or chili peppers.
Give your eggplant dish a Mediterranean twist by adding some feta cheese or Kalamata olives.
Serve your eggplant over a bed of cooked quinoa or brown rice for a complete meal.
Conclusion
In conclusion, there are a variety of different side dishes that go great with shrimp kabobs.
From salads to roasted potatoes, there is something for everyone.
I hope this blog post has helped you in deciding what to serve with your next shrimp kabob dish.
Be sure to try out some of these recipes and let us know how they turn out.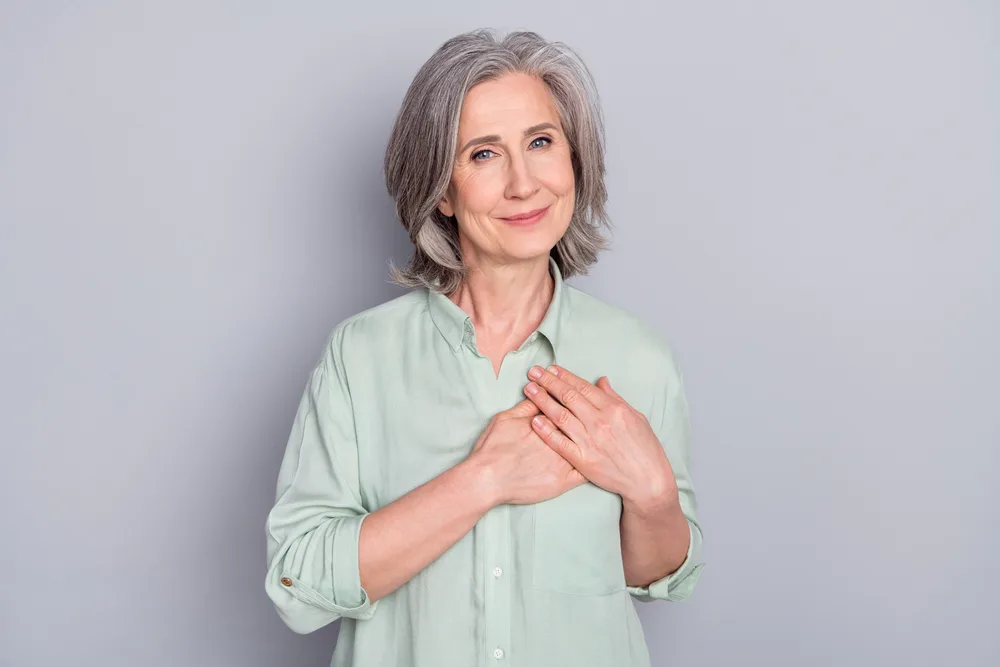 Carrie is a food writer and editor with more than 15 years of experience. She has worked for some of the biggest names in the food industry, including Bon Appétit, Food & Wine, and Martha Stewart Living.
As the Editor in Chief of IntroChicago.com, Carrie oversees all of the content on the site. She also manages the team of contributing writers and editors, who help to create delicious recipes, helpful tips, and informative articles that you'll find on the site.
A native of the Chicago area, Carrie is passionate about all things food. She loves trying new restaurants and experimenting with new recipes in her kitchen. She's also a graduate of the Culinary Institute of America, so she knows a thing or two about food!