Have you been curious about vegan bacon substitutes but don't know where to start? You're in luck.
In this blog, you'll find the five best vegan options for a healthier bacon substitute that will make your taste buds sing.
Whether you want something saltier, smokier, or sweeter – we've got your covered.
Get ready to learn the benefits of going vegan with bacon.
Is Vegan Bacon Healthier?
When it comes to vegan bacon, the discussion reigniting continuously.
Some people say that vegan bacon is healthier than pork bacon and some people say that both are equally unhealthy for our body.
So what do experts say about this debate? Well, it really depends on the ingredients used in the vegan bacon which decide how healthy it is but generally, plant-based products usually lack cholesterol.
That doesn't necessarily make vegan bacon any healthier than regular bacon but certain brands offer more nutrient-dense options and are lower in sodium than their meat-based counterparts.
It all depends on personal dietary choices and preferences but one thing is for sure, regardless of health benefits or drawbacks, vegan bacon provide a whole new taste sensation to anyone who chooses to try it.
5 Vegan Bacon Substitutes to Consider
Switching to veganism is a personal choice that is often driven by health or morals.
Among the items most commonly given up when adopting a vegan lifestyle are animal-based products, like bacon.
Fortunately for us, there are plenty of savory and delicious alternatives that can provide the same flavors and textures as traditional foods.
Here's a guide to 5 of the best vegan bacon substitutes to consider:
1 – Store Bought Vegan Bacon Products
Store-bought vegan bacon products have become extremely popular, as they are typically made with plant-based ingredients and are usually free of animal proteins.
Many of these products are made with coconut oil, vegetable oil, or soy protein isolate as the main substitute for animal protein.
Some brands strive to mimic real bacon with close attention to texture, while other brands may not aim to recreate pork bacon but still produce delicious alternatives that bring a unique flavor profile to mixes and dishes.
The range of vegan store-bought "bacon" products is constantly growing, so it's worth shopping around for the one that suits you best.
When looking for store-bought bacon products, pay close attention to nutritional information as well as ingredient lists – some will contain quite a bit of added sugar and sodium.
Here are five excellent vegan bacon substitutes available on the market today:
LightLife Smart Bacon – This product contains non GMO soy protein isolate and has a smoky flavor. It's great for topping salads or burgers.
Beyond Meat Bacon – Made from pea protein isolate, this non-GMO product is Certified Vegan and boasts an impressive 10 grams of plant protein per serving.
Tofurky Hickory Smoked Deli Slices – This awesome product is made from wheat gluten and has a realistic texture similar to pork. Perfect addition to any sandwich or wrap.
Upton's Naturals Bacon Seitan – Keep an eye out on your grocery shelves for this one. It's grain based which gives it a meaty texture with brine notes in the flavor profile.
Yves Muchies Bacon Strips – These strips make great additions to wraps and sandwiches due to their slightly chewy texture and natural smoky taste.
2 – Tempeh
Tempeh is made from cooked, slightly fermented soybeans that are formed into a cake.
While tempeh doesn't have the same smoky flavor as bacon, it has a nice chewy texture and a nutty flavor that goes well with marinades and sauces.
To get the same taste and texture of bacon, marinate strips of tempeh in your favorite seasoning blend, then bake it in the oven.
It's also delicious pan-fried or sautéed until slightly crispy.
Tempeh is also full of important nutrients like iron, protein, magnesium and manganese that can help improve your overall health.
For an extra nutrient boost, you could opt for multi-grain tempeh which contains a variety of different grains like brown rice, quinoa and barley too.
3 – Carrot Bacon
Carrot bacon is one of the more unusual vegan bacon options, but it offers much potential for any health-minded vegan.
This bacon is similar in texture and flavor to traditional pork bacon, but with no fat or added oil.
It's also low in calories and packed with nutrients such as beta carotene, vitamin A, and potassium.
To make carrot bacon at home, start by slicing medium-sized carrots into thin strips that resemble the texture of pork bacon.
Drizzle the strips with tamari or other liquid aminos before baking on a greased baking sheet until they turn crispy.
The liquid aminos work to caramelize the carrots while they cook and they can be seasoned to taste.
In addition to tamari and liquid aminos, apple cider vinegar works well as a seasoning agent for the carrot bacon strips – creating an acidic component similar to traditional flavors found in pork bacon.
4 – Tofu
Tofu is a highly versatile ingredient that makes a great vegan bacon substitute.
You can marinade it in a mixture of soy sauce, liquid smoke, and agave for a smoky flavor, or fry it in olive oil before putting it on top of veggie sandwiches and salads.
Another way to make tofu into something similar to bacon is by wrapping it in parchment paper and baking it with spices.
This gives the end product more of a crunchy texture that mimics real bacon's crispiness.
Tofu might not be as high in protein as other vegan substitutes for bacon, but it does make up for it with its impressive nutritional profile – tofu is low-calorie, cholesterol-free and has zero saturated fat.
5 – Potato Skins
Potato skins make for a great vegan substitute for bacon.
By baking or boiling potatoes, you'll have yourself some wonderfully crispy 'skins' that taste like the real thing.
Simply cut them up into strips and add to salads, wraps or casseroles.
You can even sprinkle some of your favorite seasonings on them to give them an extra kick of flavor.
These are a low calorie and low fat substitute that can satisfy all your bacon cravings.
Conclusion
In conclusion, vegan bacon is a great option for those looking to enjoy the taste of bacon without consuming animal products.
Since vegan bacon does not contain any animal-based ingredients and is made with natural plant-based ingredients, it can be healthier than traditional animal-based bacon.
It should be noted though that some vegan bacons may contain significant amounts of sodium, so always check nutrition labels when purchasing vegan alternatives.
Of course, keeping portion sizes in check and choosing a variety of other nutritious foods can help make vegan bacon part of a healthy diet.
No matter what type of plant-based substitute you choose, there are plenty of delicious options to explore that are just as flavorful as the real thing.
Frequently Asked Questions
Is vegan bacon healthier than traditional bacon?
Yes, vegan bacon is typically much healthier than traditional bacon because it is made from plant-based ingredients and does not contain any animal products.
It also does not have the same saturated fat and cholesterol content as traditional bacon.
What are the 5 best vegan substitutes for bacon?
The 5 best vegan substitutes for bacon are tempeh bacon, eggplant bacon, coconut bacon, mushroom bacon, and seitan bacon.
How do I make vegan bacon?
To make vegan bacon, you can use a variety of ingredients depending on the type of vegan bacon you are looking to make.
For instance, you can make tempeh bacon by marinating tempeh in soy sauce, maple syrup, and smoked paprika, and then baking it in the oven.
For eggplant bacon, you can marinate eggplant slices in a mixture of tamari, liquid smoke, and olive oil, and then bake them until crispy.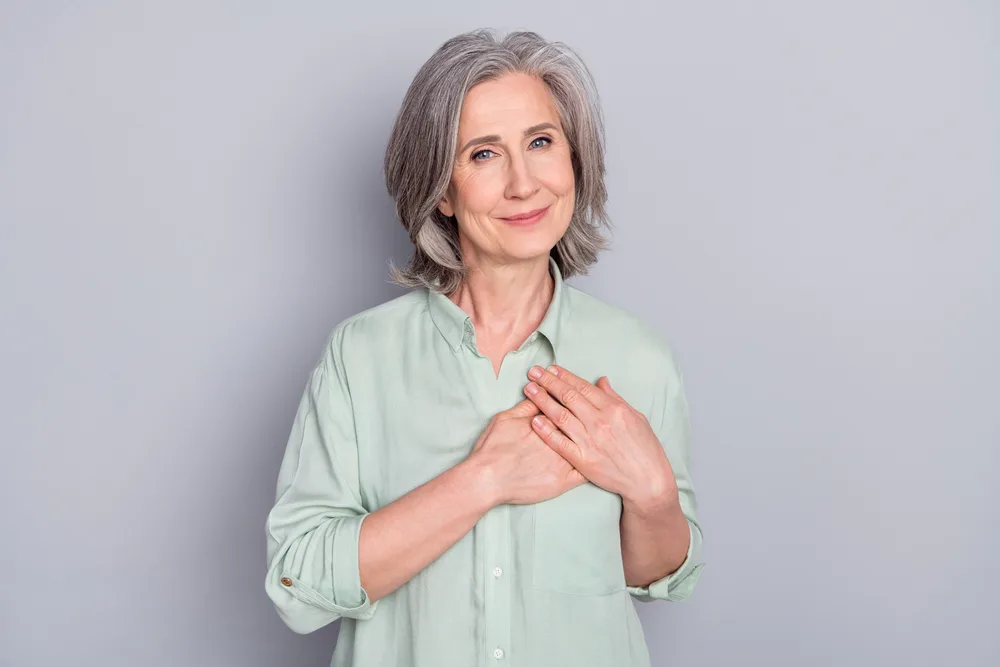 Carrie is a food writer and editor with more than 15 years of experience. She has worked for some of the biggest names in the food industry, including Bon Appétit, Food & Wine, and Martha Stewart Living.
As the Editor in Chief of IntroChicago.com, Carrie oversees all of the content on the site. She also manages the team of contributing writers and editors, who help to create delicious recipes, helpful tips, and informative articles that you'll find on the site.
A native of the Chicago area, Carrie is passionate about all things food. She loves trying new restaurants and experimenting with new recipes in her kitchen. She's also a graduate of the Culinary Institute of America, so she knows a thing or two about food!