Do you love Chicken Cacciatore? If the answer is yes, then you are in luck!
This classic Italian dish is one of the most beloved entrees found in both homes and restaurants alike.
But do you know what to serve with Chicken Cacciatore that will truly round out your meal?
Worry not – we have got all the answers here!
After exhaustive research into pairing sides with this iconic chicken dish, we have compiled a list of 12 must-try side dishes for your next dinner feast.
Full of nutrition, flair and flavor, these insightfully paired side dishes make it easier than ever to enjoy your favorite meal time and time again.
Read on for our selection of great treatments for each savory bite!
What to Serve with Chicken Cacciatore? 12 Must-try Side Dishes
1. Creamy Polenta
Creamy polenta is a versatile dish that can be served as a side or a main.
Its creamy texture and subtle flavor make it the perfect pairing for chicken cacciatore.
Here are some tips on how to elevate your creamy polenta dish:
Add some grated Parmesan cheese to the polenta while it's cooking for an extra cheesy flavor.
Stir in some chopped fresh herbs like parsley, basil, or chives for a pop of color and flavor.
Top with a fried egg for a hearty and filling meal.
Serve alongside roasted vegetables for a complete and balanced meal.
2. Risotto Milanese
Risotto is a classic Italian dish that is usually made with rice, broth, and Parmesan cheese.
Risotto Milanese is a type of risotto that is flavored with saffron, which gives it a beautiful yellow color.
This dish is all about the texture- the rice should be cooked until it is creamy and soft but still has a bit of bite to it.
The key to getting the perfect texture is to slowly add in the broth, a little at a time, and to constantly stir the rice so that it doesn't stick to the bottom of the pot.
Risotto Milanese is traditionally served with beef or veal, but it can also be enjoyed on its own as a vegetarian dish.
To elevate this dish, try adding some seasonal vegetables or mushrooms.
You could also top it with truffle oil or shaved Parmesan cheese.
3. Crispy Roasted Potatoes
Who doesn't love a good roasted potato? They're crispy on the outside, fluffy on the inside, and can be customized with any number of flavors.
But did you know that there are a few simple tricks that can make your roasted potatoes even better?
First, let's talk about taste.
Roasted potatoes can be seasoned with just about anything, but we recommend using a combination of salt, pepper, and garlic for the best results.
This classic flavor combination will enhance the natural taste of the potatoes without overwhelming them.
Next, let's talk about texture.
The key to getting crispy potatoes is to cook them at a high temperature.
We recommend cooking them at 400 degrees Fahrenheit for 20-25 minutes.
You'll also want to make sure that you cut the potatoes into even pieces so that they cook evenly.
Finally, let's talk about the presentation.
Roasted potatoes make a great side dish, but they can also be elevated to main course status with the addition of a few simple toppings.
Try adding some shredded cheese and chopped green onions for a cheesy potato dish that's sure to please.
Or, for something a little heartier, top your roasted potatoes with grilled chicken or steak.
4. Plain Pasta Noodles
There are a lot of different ways that you can make pasta, but sometimes the simplest dish is the best.
Plain pasta noodles are a great example of this – they're basic, but they're also delicious and versatile.
One of the best things about plain pasta noodles is that they're so versatile.
You can dress them up with any sauce or topping that you like or keep it simple with just a bit of olive oil and garlic.
They also take on the flavor of whatever they're cooked with, so if you're looking for a dish that's packed with flavor, plain pasta is a great choice.
Another great thing about plain pasta noodles is that they're inexpensive and easy to find.
You can usually find them in the dry goods section of your grocery store, and they'll last for months in your pantry.
When it comes to cooking, plain pasta is pretty much foolproof – just boil some water and cook the noodles until they're soft.
5. Spaghetti Aglio E Olio
Spaghetti Aglio e olio is a simple pasta dish that is traditionally made with garlic, olive oil, and chili flakes.
It is a popular dish in Italy and can be found on the menus of many Italian restaurants.
The dish is very easy to make and only requires a few ingredients.
The garlic and olive oil give the dish a strong flavor, while the chili flakes add a bit of spice.
The dish is also relatively light and can be a good option for those who are looking for something healthy.
There are a few ways to elevate this dish and make it more interesting.
One way is to add some chopped tomatoes or other vegetables.
This will add color and texture to the dish.
Another way is to add some protein, such as chicken or shrimp.
This will make the dish more filling and satisfying.
6. Zucchini Parmesan Fritters
These zucchini Parmesan fritters are the perfect side dish for any meal.
They are packed with flavor and have a great texture.
The best part about them is that they are so easy to make.
The taste of these fritters is really what makes them special.
The zucchini pairs perfectly with the Parmesan cheese, and the herbs give it a nice depth of flavor.
The texture is also perfect – crispy on the outside and soft on the inside.
There are a few things you can do to make these fritters even better.
First, try serving them with a dipping sauce.
I like to use a simple garlic aioli or even just some plain yogurt mixed with a little bit of garlic.
You could also add some chopped bacon or cooked sausage to the fritters for an extra boost of flavor.
Finally, if you want to make them a little bit healthier, you can bake them instead of frying them.
7. Tomato Basil Bruschetta
This Tomato Basil Bruschetta is the perfect easy side dish to go with your Chicken Cacciatore.
It is full of flavor and has a great mix of textures.
The tomatoes are nice and juicy, while the basil provides a beautiful pop of color and freshness.
The bread is crispy on the outside and soft on the inside.
To elevate this dish, I recommend using good quality olive oil and balsamic vinegar.
I also like to add a little bit of garlic to the tomatoes for an extra punch of flavor.
If you want a truly indulgent experience, use a crusty baguette that has been brushed with olive oil and grilled or baked until crispy.
This dish is best served immediately after it is made.
However, if you need to make it ahead of time, you can prepare all of the ingredients and then assemble it just before serving.
8. Kale Salad with Lemon Vinaigrette
Kale salads are all the rage these days, and for a good reason.
They're healthy, filling, and can be easily customized to fit anyone's taste.
This recipe for kale salad with lemon vinaigrette is a personal favorite, and I'm sure it will become one of yours, too, after you try it.
The key to a good kale salad is in the dressing.
I like to use a lemon vinaigrette because it adds a bright acidity that compliments the earthiness of the kale.
To make the dressing, simply combine freshly squeezed lemon juice, olive oil, dijon mustard, honey, and salt & pepper to taste.
Whisk everything together until it's emulsified, then set it aside.
As for the kale itself, I recommend massaging it with your hands for a minute or two before adding any other ingredients.
This helps to soften the tough fibers and makes them more palatable.
To Massage the kale: place it in a large bowl, drizzle it with some of the dressing, then use your hands to rub it all over the leaves.
Once you've done this, add in whatever other ingredients you like.
I usually go for shaved Parmesan cheese, roasted chickpeas, and cherry tomatoes.
9. Antipasto Platter
The word antipasto means "before the meal" in Italian, and typically refers to a small plate of appetizers.
An antipasto platter usually includes meats, cheeses, vegetables, and bread.
One of the great things about an antipasto platter is that it can be tailored to your taste.
Do you like spicy food? Then include some pepperoni or other spicy meats.
Prefer something more mellow? Then go for some Prosciutto or other milder meats.
The same goes for the cheeses- there are so many to choose from.
And of course, don't forget the vegetables.
Olives, roasted red peppers, artichokes, and mushrooms are all great additions to an antipasto platter.
Bread is also a necessary component of an antipasto platter.
Slice up some baguette or other hearty bread to provide a base for the other ingredients.
You can also use crackers if you prefer.
To really elevate your antipasto platter, take the time to arrange all of the ingredients beautifully on a large plate or platter.
This dish is meant to be enjoyed visually as well as orally, so take care in its presentation.
Add some sprigs of fresh herbs for garnish, and enjoy.
10. Garlic Bread
Who doesn't love garlic bread? This classic side dish is the perfect accompaniment to any meal, but especially chicken cacciatore.
Garlic bread is delicious and easy to make.
Plus, it's a great way to use up any extra garlic you might have lying around.
The key to good garlic bread is to get the right balance of garlic and butter.
You don't want too much garlic or the bread will be overpowering.
Likewise, you don't want too much butter, or the bread will be greasy.
The best way to achieve the perfect balance is to use fresh garlic and simmer the butter with the garlic for a few minutes before spreading it on the bread.
Once you've got your garlic butter mixture sorted, it's time to think about how you're going to elevate your dish.
One way to do this is to add some herbs like parsley or thyme.
Another option is to sprinkle on some grated Parmesan cheese.
Or, if you're feeling really adventurous, you could stuff your garlic bread with some mozzarella cheese before baking it.
11. Sautéed Broccolini
This simple side dish is a great way to elevate your chicken cacciatore.
Broccolini has a slightly bitter taste and a crunchy texture that pairs well with the chicken.
Sautéing the broccolini in olive oil and garlic brings out its natural flavors.
You can also add a pinch of red pepper flakes to give it some heat.
To make this dish, start by trimming the ends of the broccolini.
Then, cut the spears into bite-sized pieces.
Heat some olive oil in a large skillet over medium heat.
Add the garlic and cook until fragrant.
Then, add the broccolini and cook for 5-7 minutes, until tender.
Season with salt and pepper to taste.
Serve alongside your chicken cacciatore.
12. Roasted Cauliflower
There's something about roasted cauliflower that just screams comfort food.
Maybe it's the soft, velvety texture. Or the slightly nutty flavor.
Either way, this dish is sure to please. Roasted cauliflower is fairly easy to make.
Simply slice a head of cauliflower into florets, toss with olive oil and sea salt, and roast in a hot oven until tender and slightly browned.
The key to getting that perfect texture is not to overcook the cauliflower.
You want it to be fork-tender but still have a little bite to it.
There are endless ways to elevate this simple dish.
One of our favorites is to add a squeeze of fresh lemon juice and a sprinkle of Parmesan cheese right before serving.
But you could also try adding some chopped herbs, roasted garlic, or even a drizzle of balsamic vinegar.
Conclusion
I hope this blog post was helpful in giving you some ideas for side dishes to serve with chicken cacciatore.
There are a variety of options to choose from to suit your taste.
From roasted cauliflower to sautéed broccolini, there is something for everyone.
So next time you're stuck on what to make, remember this blog post and try out one of these delicious side dishes.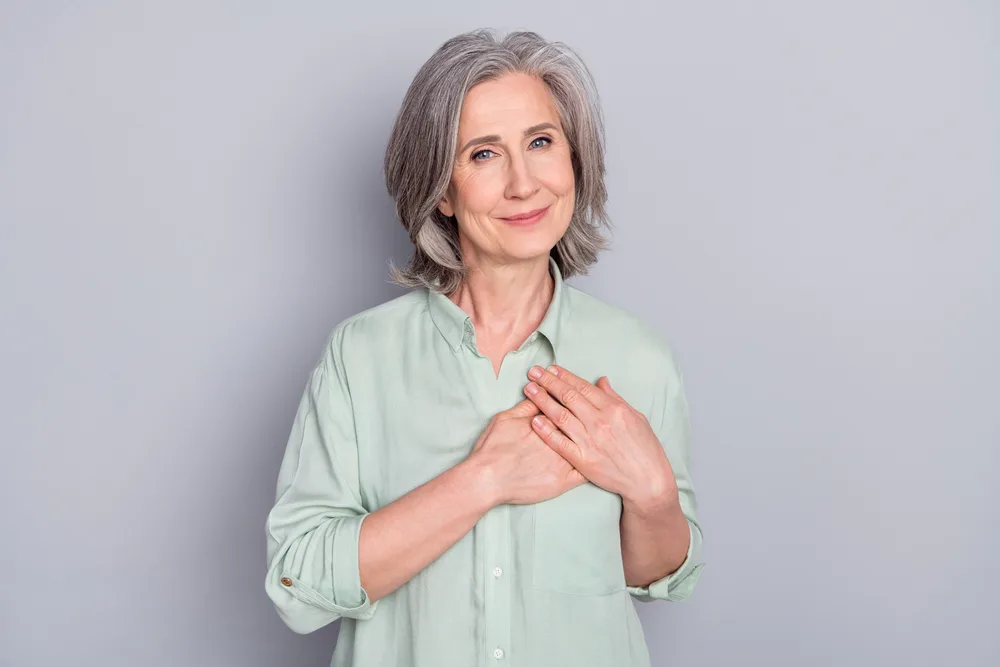 Carrie is a food writer and editor with more than 15 years of experience. She has worked for some of the biggest names in the food industry, including Bon Appétit, Food & Wine, and Martha Stewart Living.
As the Editor in Chief of IntroChicago.com, Carrie oversees all of the content on the site. She also manages the team of contributing writers and editors, who help to create delicious recipes, helpful tips, and informative articles that you'll find on the site.
A native of the Chicago area, Carrie is passionate about all things food. She loves trying new restaurants and experimenting with new recipes in her kitchen. She's also a graduate of the Culinary Institute of America, so she knows a thing or two about food!