Pickling spice is a fragrant blend used to flavor pickled vegetables, meats, and other foods.
It mixes a mix of herbs, spices and aromatics that vary depending on the region and application.
This unique flavoring is commonly used when making canned products, such as vegetables, fruits, mushrooms and even meats.
While it is available online or in specialty stores, it's also easy to create your own blend of pickling spices at home with pantry staples.
If you're looking for a pickling spice substitute due to unavailability or dietary restrictions, there are several options you can use instead.
In this article we'll discuss the 5 best substitutes for pickling spice so you can get creative in the kitchen.
What is Pickling Spice?
Pickling spice is a spice blend of herbs and spices used to season pickled foods.
It's also sometimes called "pickling seasoning".
Pickling spice generally includes traditional pickling ingredients such as mustard seed, allspice, bay leaves, cassia/cinnamon bark, black peppercorns, cloves, coriander seed, dill seed and ginger.
It is sometimes added to vegetables during the pickling process or used to flavor sauces, soups or stocks.
Picklers commonly use their own blend of spices for their recipes and customize the flavors depending on their individual preferences.
How to Use Pickling Spice?
Pickling spice is a traditional mixture of spices and herbs comprised differently in Europe, North America, and Asia.
It is used to flavor vegetables or meats that will be pickled, and is sometimes referred to as pickling mix, pot herbs or just pickling.
Common ingredients include celery seed, mustard seed and cinnamon as well as coriander, cloves, bay leaves, allspice and dill seed.
When using pickling spice for making pickles, you can add it directly to the jar along with a tablespoon of the mixture for each quart size of jar.
Depending on the recipe and the amount of flavor desired for the food being processed it can range from one teaspoon per half pint jar up to two tablespoons per quart sized container – more if it's a large container.
For brine recipes that call for whole spices it is best to use featured ingredients such as mustard seed without grinding them up so that you'll get little bursts of flavor when eating your pickles.
5 Best Pickling Spice Substitutes for Cooking
If you don't have pickling spice, or can't find it in the store, don't worry.
There are substitutes that can be used in cooking.
Here are five of our favorite substitutes for pickling spice to help.
1 – Crab Boil Spice Mix
This seasoning blend, a popular favorite for adding flavor to seafood dishes, consists typically of a blend of spices like bay leaves, mustard seed, coriander seed, dill seed, allspice berries, red pepper flakes and peppercorns.
This spice mix is often made with garlic (or onion) powder as well and sometimes citric acid or lemon juice.
Use it to pickle vegetables such as cucumbers or cabbage in the same way you would use pickling spice mix.
Or make a boiled shrimp dish with the subtle kick of traditional pickled flavors by using crab boil spice mix instead.
2 – Ras el Hanout
Ras el hanout is a complex Moroccan spice blend which is often used in cooking dishes such as stews, vegetables, and meat.
It translates to "head of the shop" in English.
The unique properties of Ras el hanout create a well-rounded and almost floral flavor, making it perfect for pickling.
Generally, Ras el hanout has no single recipe; depending on the region, variations may occur.
However, what can always be found in the mix are spices such as pepper, cumin, cardamom, cinnamon and turmeric.
In addition to pickling spice ingredients that can be used in a pinch if both Ras el Hanout and pickling spice are unavailable include nutmeg, cloves and coriander.
3 – Baharat Seasoning
Baharat is a popular Middle Eastern spice blend made with several different spices and herbs, including allspice, nutmeg, coriander, black pepper, cumin, cloves, cardamom and paprika.
It's similar to Indian garam masala in flavor but is more aromatic.
The flavors are bold and smoky and the blend gives pickles a wonderful aroma that can't be found in other seasonings.
Using Baharat seasoning as a pickling spice substitute will give your pickles unique flavor that you won't find in traditional pickling spice mixes.
Keep in mind that it may be spicier than other blends so it's best to start small when adding this blend to your pickles and adjust accordingly until you achieve the taste you prefer.
4 – Jamaican Jerk Seasoning
Jamaican jerk seasoning is a blend of spices commonly used in Caribbean cuisine.
It typically contains allspice, scallions, thyme, garlic powder, onion powder, chiles or cayenne pepper, cinnamon and nutmeg.
This combination gives it a warm and spicy flavor that is great for pickling.
It will provide the same salty, sweet and sour qualities that pickling spice does with a hint of heat.
If you're looking for an alternative to pickling spice with some added kick, Jamaican Jerk seasoning may be the perfect choice for you.
5 – Fines Herbs
Also known as Four Thieves or Quatre Epices, this blend is a French mixture which consists of equal parts of finely ground bay leaves, parsley, thyme and savory.
The flavor profile this combination offers is herby and aromatic with a touch of sweetness.
It is perfect for adding to pickling spices for an extra boost in flavor.
It can also be used in stews and soups to give them an additional layer of complexity without overpowering the main ingredients.
If you do not have Fines Herbes on hand, consider trying a combination of any two or all four herbs to create your own version at home.
Conclusion
When it comes to pickling spices, there are many options and variations depending on the region and cuisine.
Each blend will provide slightly different flavors, so it is important to experiment with each one to find the perfect blend for your recipe.
If you do not have access to either store-bought or homemade pickling spice, any of the suggested ingredients will accomplish a similar result.
Whether you opt for a mix of classic spices or wasabi powder, each provided flavor should work in harmony with the other components of your dish.
Ultimately, experimentation is key in finding the best pickling spice substitute that works best for you.
Frequently Asked Questions
What is Pickling Spice?
Pickling spice is a blend of herbs and spices used to flavor pickled vegetables and other items.
It typically includes mustard seed, coriander, bay leaves, allspice, ginger, and cloves.
What are the 5 best substitutes for Pickling Spice?
The 5 best substitutes for Pickling Spice are: 1) Garam Masala; 2) Curry Powder; 3) Chinese Five Spice; 4) Pumpkin Pie Spice; 5) Apple Pie Spice.
How do you make your own Pickling Spice?
To make your own Pickling Spice, combine 1 tablespoon each of coriander, mustard seed, and dill seed; 1 teaspoon each of celery seed, allspice, and ground ginger; and 1/2 teaspoon each of black peppercorns, cloves, and red pepper flakes.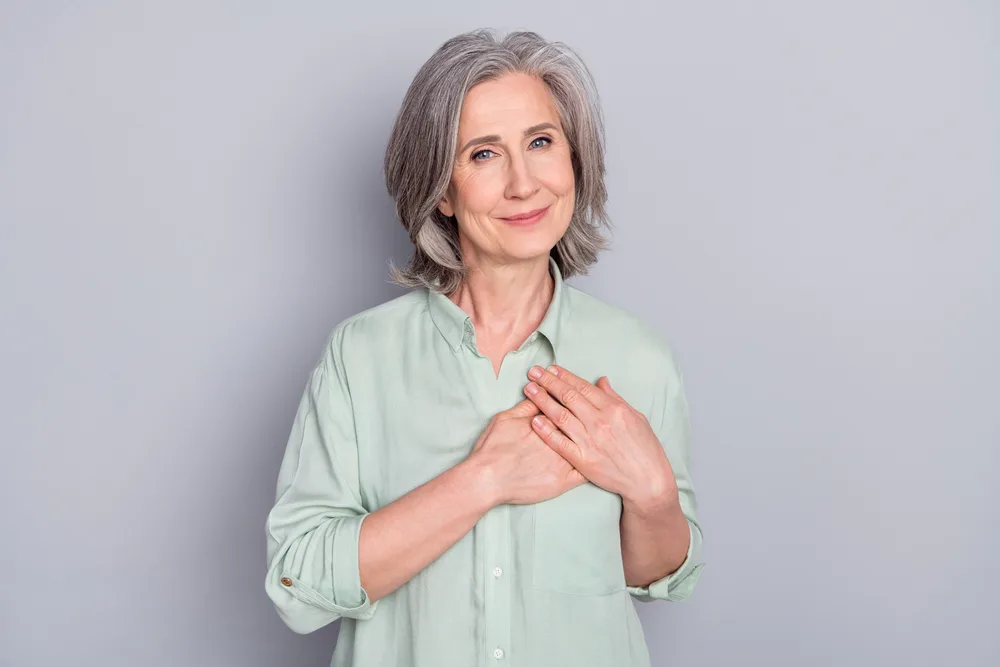 Carrie is a food writer and editor with more than 15 years of experience. She has worked for some of the biggest names in the food industry, including Bon Appétit, Food & Wine, and Martha Stewart Living.
As the Editor in Chief of IntroChicago.com, Carrie oversees all of the content on the site. She also manages the team of contributing writers and editors, who help to create delicious recipes, helpful tips, and informative articles that you'll find on the site.
A native of the Chicago area, Carrie is passionate about all things food. She loves trying new restaurants and experimenting with new recipes in her kitchen. She's also a graduate of the Culinary Institute of America, so she knows a thing or two about food!