Yellow curry paste is an essential ingredient in many Southeast Asian dishes, signaling the unmistakeable flavor of Thai foods.
This spicy paste is a combination of herbs, spices, dried chilis and turmeric that create a bright yellow hue.
As with all curries, every restaurant and commercial brand varies slightly in terms of ingredients and flavor.
Thus, making it critical to have the right substitute available to yield the same taste at home.
Whether you're out of yellow curry paste or just looking to experiment with other flavors, creating your own dish can be so much fun.
Here are five of the best yellow curry paste substitutes that will help create a similar effect when cooking – cumin seed, red curry paste, Chinese five-spice powder, garam masala powder, and mild curry powder.
What's Yellow Curry Paste?
Yellow curry paste is a spicy blend of herbs and spices used in Southeast Asian cuisine, particularly Thai and Indian cooking.
It's a dish ingredient and can be found in any well-stocked grocery store.
The paste usually contains chili peppers, garlic, coriander, turmeric, galangal (ginger root), lemongrass, kaffir lime peel, sweet pepper powder, coriander seed or powder, shrimp paste (instant or fresh), cumin seed or powder, white peppercorns and fish sauce.
When cooked into a dish all these flavors combine to make an aromatic and flavorful meal.
This type of curry paste has become increasingly popular with home cooks due to its vibrant flavor and ease of use.
While not as strong as red or green curries that can be prepared from scratch using chili peppers for more authentic flavor (and heat.
), yellow curry paste still creates bright flavors that appeal to all types of eaters.
This convenient mix can also be combined with other ingredients like coconut milk to create more complex tastes — making it an indispensable part of any cook's spice cabinet.
How to Use Yellow Curry Paste?
Yellow curry paste is an ingredient commonly used in Indian, Thai, and other South Asian dishes.
It's made from a combination of spices such as turmeric, cumin, coriander, cardamom, ginger, garlic, chili peppers and lemongrass.
The paste can be used to add flavor and spice to soups and sauces, as well as a marinade for meats or vegetables.
It's versatile and delicious; however, some individuals may find it difficult to source yellow curry paste in their local grocery store.
If this is the case for you then understanding how to use yellow curry paste can help you create delicious dishes with substitutes that are easier to find.
Using yellow curry paste is quite straightforward; it's simply combined with water or other liquids like coconut milk or vegetable stock depending on what you're making.
The amount of liquid added will depend on how much flavour you wish your dish to have; adding more liquid will make the dish milder while less will give your dish a more intense flavour.
Additionally, if necessary you can also adjust the levels of heat by adding more or less of various chili peppers included in the mix (depending on the recipe).
Once blended together and heated up yellow curry paste can be used in almost any kind of Indian Thai or South Asian dish such as curries stews and soups- just be sure not to overuse it as too much yellow curry paste can overpower your dish.
5 BEST Yellow Curry Paste Substitutes to Consider
Yellow Curry paste is a spicy blend of chilies, garlic and ginger that is used to add flavor and depth to dishes like curries, soups and stews from Thailand, Laos, Cambodia and India.
However, finding yellow curry paste can be difficult or possibly even unavailable in some areas.
Here are five of the best substitutes for yellow curry paste that can be used in its place:
1 – Red Curry Paste
Red curry paste is a popular substitute for yellow curry paste.
It's made with red chillies and spices like ginger, garlic, lemon grass, galangal, and coriander seed.
It has a less delicate flavor than yellow curry paste, but is still tasty.
These are some of the dishes that are commonly served with red curry paste:
Thai Red Curry Soup.
Thai Noodle Soup.
Thai Red Curry Rice.
Fried Rice with Shrimp and Basil.
Pad Thai.
Tom Yum Soup.
Green Papaya Salad.
2 – Green Curry Paste
Green curry paste is a bright green, semi-hot paste that has the perfect balance of heat and flavor.
It has a base of shallots, garlic, lemongrass, galangal, kaffir lime leaves, chili peppers and shrimp paste.
The flavor is slightly sweet with a hint of spiciness.
The main difference between yellow and green curry paste is the coloring: the yellow color in yellow curry paste comes from turmeric.
Green curry paste does not contain turmeric.
Green curry paste can be used in place of yellow curry paste to make Thai dishes such as chicken or beef with coconut milk and vegetables or even soups or stir fries.
If you find that green curry paste isn't quite as mild as you'd like when substituted for yellow curry paste, try adding a small amount of honey or brown sugar to balance out the flavor more to your liking.
3 – Vindaloo Paste
Vindaloo paste, also known as Goan Vindaloo sauce, is a flavorful blend of Indian spices, chili peppers and vinegar.
It is often used in traditional dishes, particularly in the Goa region of India.
It's a spicy option – it includes a generous helping of hot chilies.
To use Vindaloo paste effectively in place of yellow curry paste, start by using half the amount called for if you're sensitive to spicy foods.
In terms of flavor profile, this curry paste can be described as sweet and sour with an intense spicy kick.
The main ingredients are vinegar, garlic and peppers, that have all been ground into a smooth paste.
Other ingredients may include ginger, coriander and cumin powder or seeds for flavor enhancement.
To make your own Vindaloo Paste: In a food processor or blender add 2-5 green Thai chillies (depending on your spice preference), 4 cloves garlic (crushed), 1 tablespoon coriander seed powder, 1 teaspoon cumin seed powder, 2 tablespoons white vinegar and kosher salt to taste.
Blend until smooth then store in an airtight container away from sunlight and heat sources.
4 – Massaman Curry Paste
Massaman Curry paste is a savory blend of herbs and spices, including chilies, garlic, ginger, cumin, cloves, lemongrass, galangal and coriander.
It is an integral part of Thai cooking and is often used in soups and stews.
Because of its complexity and robust flavor, it may be a great substitute for yellow curry paste.
Massaman does not have as many sweet notes or undertones as yellow curry paste does but its own list of savory flavors makes it ideal for many dishes.
Be aware that Massaman usually contains shrimp paste which gives the sauce a pungent flavor – so omit the shrimp paste if you want to create a vegetarian version if desired.
5 – Panang Curry Paste
Panang curry paste is a popular Southeast Asian and Thai ingredient made of red chili peppers, shallots, garlic, lemon grass, cumin seeds, cardamom, nutmeg, kaffir lime leaf, coriander root and shrimp paste.
It is a bit more spicy than yellow curry paste but has a less complex flavor profile.
The heat can be adjusted by adding more or fewer peppers as you desire.
It also has a slightly sweet taste from the addition of dry roasted peanuts or glutinous rice powder in recipes.
While it works well in Thai dishes like Panang Curry or Khao Soi Gai (Northern Thai-style coconut chicken noodle soup), it is also great for adding depth to marinades or sauces with its distinct and fragrant flavor.
Conclusion
No matter which ingredient you use as a substitute for yellow curry paste, make sure to adjust the recipe according to your own taste.
A good rule of thumb is that any ingredients that have a milder flavor should be added in smaller amounts, whereas stronger ingredients can be added in larger amounts.
If you're looking for the best yellow curry paste substitute, these five options will help get you started.
However you choose to season your dishes, rest assured that there are plenty of delicious alternatives to choose from when you're short on yellow curry paste.
Frequently Asked Questions
What is yellow curry paste?
Yellow curry paste is a traditional Southeast Asian condiment made from a combination of spices and herbs, including lemongrass, garlic, galangal, and turmeric.
It is used to make curries, soups, and other dishes.
What are the best substitutes for yellow curry paste?
The five best substitutes for yellow curry paste are red curry paste, green curry paste, Thai yellow curry powder, garam masala, and korma curry paste.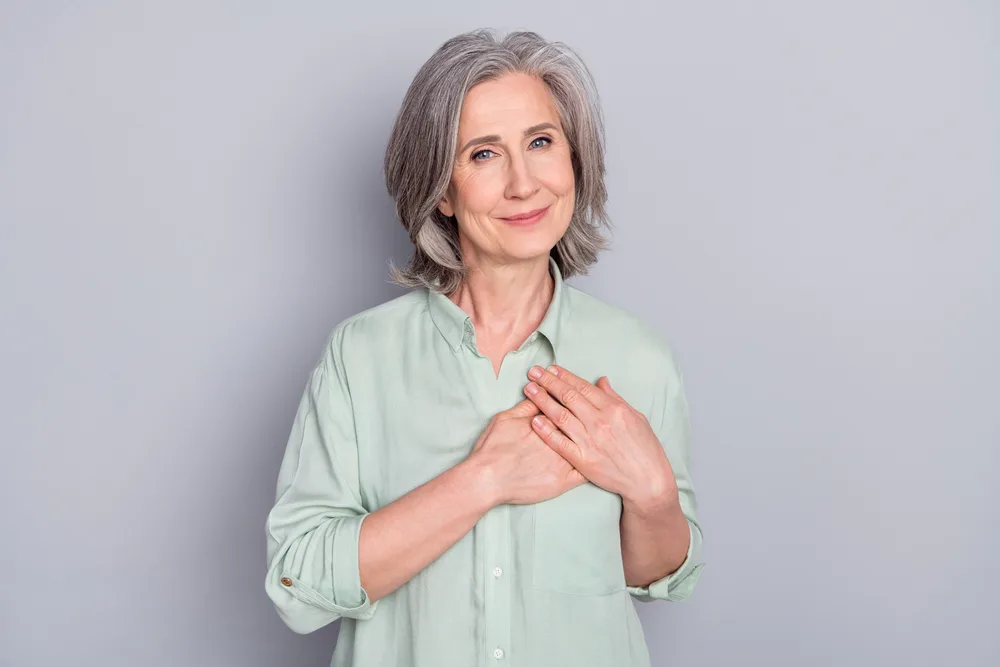 Carrie is a food writer and editor with more than 15 years of experience. She has worked for some of the biggest names in the food industry, including Bon Appétit, Food & Wine, and Martha Stewart Living.
As the Editor in Chief of IntroChicago.com, Carrie oversees all of the content on the site. She also manages the team of contributing writers and editors, who help to create delicious recipes, helpful tips, and informative articles that you'll find on the site.
A native of the Chicago area, Carrie is passionate about all things food. She loves trying new restaurants and experimenting with new recipes in her kitchen. She's also a graduate of the Culinary Institute of America, so she knows a thing or two about food!