Struggling to find the right replacement for ranch seasoning? Don't you worry.
You'll soon be shaking up ranch-flavored dishes with the help of our 5 best alternatives.
Whether you're trying to avoid preservatives or just ran out, these seasonings will bring a ranch-style zest to your meals.
So, get ready to tantalize your tastebuds.
What's Ranch Seasoning?
Ranch seasoning is a delicious blend of herbs and spices used to add flavor to all sorts of dishes.
The key flavors of ranch seasoning include garlic, onion, dill, and parsley.
Although the ingredient list can vary slightly, this gives a general idea of the taste you'll get when using it.
This unique combination can be served as a dry mix that you sprinkle over cooked food or as a wet dip made by combining it with mayonnaise or buttermilk.
For an extra punch of flavor try adding some horseradish or even some hot sauce.
To make your own ranch seasonings at home all you need are garlic powder, dried parsley flakes, dill weed, onion powder and freshly ground cracked black pepper – play around with the measurements until you get the balance right for your taste preferences.
An easy way to spice up your favorite salads or roasted vegetables is to mix in some ranch seasoning for some added zest – trust us, you won't regret it.
5 Best Ranch Seasoning Substitutes to Consider
If you're out of ranch seasoning, or don't have any on hand right now, there are a few different options that you can use as a substitute.
Each of these substitutes would bring a slightly different flavor profile to the dish, but all of them will still provide plenty of deliciousness for the dish you're making.
1 – Homemade Ranch Dressing Mix
Homemade Ranch Dressing Mix is a mix of herbs and spices that can be used to make ranch-style dressing or dip.
It's easy to make and can be stored in an air-tight container for several months, so you'll always have ranch seasoning on hand.
To make your own Ranch Dressing Mix, simply combine the following ingredients: 3 tablespoons dried parsley flakes, 2 teaspoons onion powder, 1 teaspoon garlic powder, 1 teaspoon sugar (or sugar substitute), 1 teaspoon salt, 1/2 teaspoon pepper, 1/2 teaspoon dill weed.
If you prefer a stronger flavor you can add in ½ teaspoon paprika; or if you want to go all out add ¼ teaspoon cayenne.
To use this mix as a seasoning add ¼ cup mix per 1 cup of sour cream or mayonnaise for homemade ranch dressing or dip.
You can also use this combination as a rub for chicken and other meats before baking or grilling.
2 – Italian Dressing Mix
Italian dressing mix is a popular substitute for ranch seasoning mixes because of its similar flavor.
This mix contains herbs such as garlic, oregano, onion, parsley, and black pepper.
It also includes tomato powder for a touch of acidity as well as sugar, which adds sweetness.
Many Italian dressing mixes include citric acid among their ingredients; this ingredient creates the sharp vinegar-like taste when the mix is combined with oil and water to create the dressing.
To make your own ranch seasoning at home, you can use Italian salad dressing mix as a base and add ingredients like dill or dried chives to give it more flavor.
Be sure to adjust the amounts of each ingredient based on your personal tastes.
3 – Blue Cheese Dressing
Blue cheese dressing is a popular dip or dressing that is great for salads, hamburgers, and even sandwiches.
It's a zesty alternative to ranch dressing and adds a unique flavor.
While there are mass-produced varieties on the market, making your own blue cheese dressing is extremely easy and doesn't take much time at all.
To make your own blue cheese dressing you will need:
1/2 cup mayonnaise.
1/2 cup sour cream.
1/4 cup crumbled blue cheese.
2 teaspoons white vinegar.
A pinch of salt and pepper, to taste.
Combine all ingredients together in a bowl and stir until well combined.
Store unused portions in an airtight container in the refrigerator for up to three days.
Enjoy on salads, burgers, fries and more.
4 – Cajun Seasoning
Cajun Seasoning is a tasty blend of spices used to create a spicy, smoky flavor.
It typically contains paprika, garlic powder, onion powder, cayenne pepper, black pepper, oregano and thyme.
The combination of these spices gives the dish a deep flavor and heat that really stands out.
Cajun seasoning is great for adding zest to meats, seafood and veggies – making it an ideal alternative for ranch seasoning in recipes.
If your recipe calls for ranch seasoning, consider using Cajun seasonings instead for a more complex flavor profile.
Just remember to use sparingly as this blend of spices can really pack some punch.
5 – Creole Seasoning
Creole Seasoning is a type of seasoning that is commonly used in Southern cuisine, especially throughout Louisiana and the gulf coast.
It is a mixture of spices and herbs that provide a flavorful, slightly spicy kick to any dish.
Common ingredients are garlic powder, paprika, oregano, thyme, cayenne pepper, black pepper and salt.
All of these elements combined create a unique flavor that can be used to add character to both savory dishes and drinks.
Creole seasoning is great for salads as well as pan-seared meats like steak or fish.
It's also great added to chili or soups for an extra boost of flavor.
Most commercial varieties are free from MSG and sulfite additives.
If you're looking for an alternative to ranch seasoning that isn't too spicy but still provides plenty of flavor, Creole seasoning may be the perfect choice for you.
Conclusion
Ranch seasoning is a popular ingredient in a variety of dishes, from salads to vegetable sides, as well as an all-purpose flavoring for fried foods, salads and more.
Though the blend typically involves dried herbs and spices, there are some variations that contain more unique ingredients.
No matter what version of ranch seasoning you're looking for, it isn't difficult to find a suitable substitute that will give you the delicious flavors you're after — whether you want something similar to store-bought mixes or something with an extra zing of your own.
With subtle adjustments, each of these alternatives can be tailored to just about any dish that calls for ranch seasonings — just be sure to keep in mind the type of dish when choosing which ones to combine for maximum impact.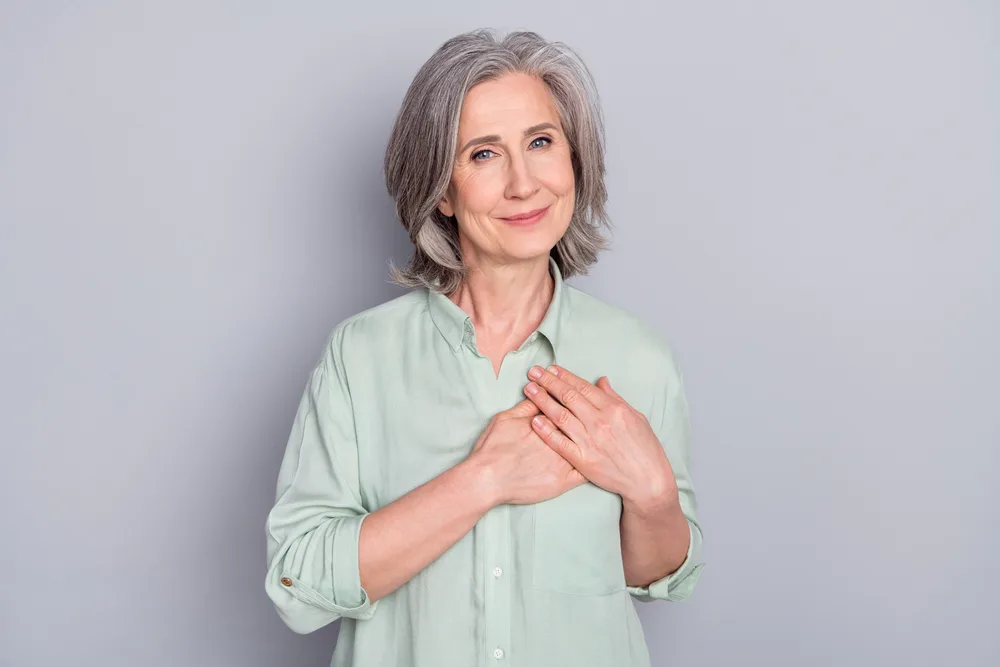 Carrie is a food writer and editor with more than 15 years of experience. She has worked for some of the biggest names in the food industry, including Bon Appétit, Food & Wine, and Martha Stewart Living.
As the Editor in Chief of IntroChicago.com, Carrie oversees all of the content on the site. She also manages the team of contributing writers and editors, who help to create delicious recipes, helpful tips, and informative articles that you'll find on the site.
A native of the Chicago area, Carrie is passionate about all things food. She loves trying new restaurants and experimenting with new recipes in her kitchen. She's also a graduate of the Culinary Institute of America, so she knows a thing or two about food!