Are you looking for the perfect accompaniments to serve alongside your flavorful barbacoa beef?
Whether you're making it in a slow cooker, sizzling on the grill, or prepping it with an Instant Pot, this juicy and tender Mexican-style dish is sure to be loved by all.
But what about side dishes? It can be hard to find sides that really evoke the true flavors of barbacoa.
Don't fear: we are here today to offer 12 delicious must-try recipes that pair perfectly with barbacoa beef!
Uncovering gloriously seasoned vegetables, zesty salsa-based dip bowls and fluffy starchy staples — let us show how ready you could be for a spectacular weekday meal!
What to Serve with Barbacoa Beef? 12 Must-try Side Dishes
1. Elote
Elote is a Mexican dish that traditionally consists of grilled corn on the cob, smeared with mayonnaise or crema-based sauce, and then sprinkled with cotija cheese and chili powder.
It's a simple dish, but one that's packed with flavor.
The key to great elote is all in preparation.
First, you'll want to make sure your corn is cooked perfectly.
The best way to do this is to grill it so that the kernels are slightly charred.
This will give the corn a nice smoky flavor that pairs perfectly with the creamy sauce and cheesy topping.
Once your corn is cooked, it's time to start assembling your elote.
Start by spreading on a thick layer of sauce, then sprinkle on the cheese and chili powder.
Be generous with both the cheese and chili powder – you want each bite to be packed with flavor.
2. Arroz A La Mexicana
Arroz a la Mexicana, or Mexican rice, is a simple but flavorsome dish that is often served as a side dish.
The rice is cooked in a tomato-based sauce, which gives it a slightly tangy flavor.
It is also seasoned with onions, garlic, and chili peppers, which give it a slight kick.
The rice is usually garnished with cilantro, which gives it a fresh and herby flavor.
Arroz a la Mexicana is a versatile dish that can be served with many different main courses.
It goes well with barbacoa beef, as the rich and fatty beef pairs nicely with the slightly acidic tomato sauce.
It is also delicious with chicken or fish.
If you want to elevate this dish, you can add some chopped vegetables such as bell peppers or zucchini.
You can also top it with cheese or sour cream.
3. Refried Beans
If you're looking for a delicious and easy side dish to serve with your barbacoa beef, look no further than refried beans.
Refried beans are a staple in Mexican cuisine, and they're the perfect complement to rich, flavorful dishes like barbacoa.
Refried beans are usually made with pinto beans, but you can also use black beans or any other type of bean that you like.
The beans are cooked until they're soft and then mashed into a thick paste.
They're typically seasoned with onions, garlic, chili peppers, and cumin.
The taste and texture of refried beans are similar to mashed potatoes.
They're creamy and smooth, with a slight earthy flavor from the beans.
The spices give them a little bit of heat, but you can adjust the number of chili peppers to suit your taste.
Refried beans are traditionally served as a side dish, but there's no reason why you can't elevate them to the main event.
Try serving them with some grilled vegetables or shredded chicken for a complete meal.
You can also top them with cheese or sour cream for an extra-special treat.
4. Pico De Gallo
Pico de gallo is a delicious and fresh Mexican dish that is perfect for any occasion.
The dish is made with chopped tomatoes, onions, cilantro, and lime juice and can be served as a side or main dish.
Pico de gallo is a great way to add flavor and freshness to any meal and is also incredibly easy to make.
One of the best things about pico de gallo is its versatility.
The dish can be made as mild or as spicy as you like, depending on your preference.
Additionally, pico de gallo can be served with virtually any type of food.
It goes great with tacos, burritos, enchiladas, quesadillas, or simply by itself as a dip.
If you're looking for a way to elevate your pico de gallo, try adding in some avocado or jalapeno peppers.
This will give the dish an extra kick of flavor that is sure to please everyone at the table.
Pico de gallo is a simple but delicious dish that is sure to become a new favorite.
5. Guacamole
Guacamole is a delicious dish that can be enjoyed by everyone.
It's perfect for any occasion, whether you're hosting a party or just want a tasty snack.
Guacamole is made of avocados, which are a good source of healthy fats.
The dish is also relatively low in calories and high in fiber.
The taste and texture of guacamole can vary depending on the ingredients used.
Some people like their guacamole to be smooth, while others prefer it to be chunky.
There are also many different ways to make guacamole, so it's easy to find a recipe that suits your taste.
To elevate your guacamole game, try adding some unexpected ingredients.
For example, you could add diced mango or pineapple for sweetness, diced jalapeño or serrano peppers for heat, or crumbled bacon for a bit of salty crunch.
You could even top your guacamole with grilled shrimp or lobster for a surf-and-turf twist.
6. Margaritas
Margaritas are a classic, refreshing cocktail that can be enjoyed any time of year.
Though they're often thought of as a summer drink, we think they're perfect for sipping all year long.
Margaritas are traditionally made with tequila, lime juice, and triple sec or another type of orange-flavored liqueur.
This tasty combination results in a tart, slightly sweet drink that's perfect for sipping on a hot day (or any day, really).
If you're looking to elevate your margarita game, there are a few things you can do.
First, try using fresh lime juice instead of bottled.
The difference in flavor is significant and well worth the extra effort.
Second, consider using high-quality tequila in your margaritas.
A good tequila will make all the difference in the taste of your drink.
Third, if you want to get really fancy, you can rim your glasses with salt or sugar before adding the margarita mix.
This simple step takes your cocktail to the next level.
7. Sangria
Sangria is a popular Spanish drink that is made with wine, fruit, and sometimes brandy.
The most common type of sangria is red sangria, which is made with red wine.
White sangria is also popular and is made with white wine.
Sangria can be served either cold or hot.
Sangria has a sweet and fruity taste.
The most common fruits used in sangria are oranges, lemons, and limes.
Other fruits that are sometimes used include apples, berries, and peaches.
The sweetness of the sangria comes from the sugar that is added to the drink.
There are many ways to elevate your sangria recipe.
One way is to add some sparkling water or club soda to the mix.
This will give your sangria a refreshing twist.
You can also experiment with different types of fruit.
Using fresh berries or tropical fruits will give your sangria a beautiful color and unique flavor.
8. Flan
Flan is a classic Spanish dessert that can be enjoyed by people of all ages.
It is a custard-like dish that is made with eggs, milk, sugar, and vanilla extract.
Flan can be served plain or with fruit toppings.
The taste of flan is rich and creamy with a hint of sweetness.
The texture is smooth and velvety.
Flan can be served plain or with fruit toppings.
To elevate the dish, try serving flan with a caramel sauce or fresh berries.
For an extra special touch, top the flan with whipped cream and a dusting of cocoa powder.
9. Churros
Churros are a delicious fried pastry that originates from Spain.
They are typically long and thin and covered in a sugar or cinnamon sugar coating.
Churros are often served with a chocolate dipping sauce, but they can also be enjoyed on their own.
The taste and texture of churros are unique and addicting.
The outside is crispy, and the inside is fluffy.
When dipped in chocolate, the contrast in textures is heavenly.
If you want to elevate your churros game, try serving them with a caramel dipping sauce or even ice cream.
10. Tres Leches Cake
Tres leches cake is a Mexican dessert that literally translates to "three kinds of milk cake.
" It's a sponge cake soaked in a mixture of three different kinds of milk: heavy cream, condensed milk, and evaporated milk.
The cake is then topped with whipped cream or meringue.
The texture of tres leches cake is unique because it's both dense and moist.
The sponge cake soaks up all the milky goodness, making it incredibly rich and flavorful.
The best tres leches cakes are made with high-quality ingredients and plenty of love.
There are a few things you can do to elevate your tres leches cake game:
Make sure to use fresh, whole milk for the soaking liquid. This will give the cake a richer flavor and more body.
Don't skimp on the whipped cream or meringue topping. A thick layer of either one (or both.) will take your cake to the next level.
Get creative with the garnishes.
Fresh fruit, chocolate shavings, and even a sprinkle of chili powder all make great toppings for tres leches cake.
11. Empanadas
Empanadas are a type of pastry that is typically filled with meat, cheese, or vegetables.
They can be baked or fried, and they make an excellent appetizer or main dish.
Empanadas are popular in many Spanish-speaking countries, as well as in the Philippines and India.
The most common filling for empanadas is beef, but you can also find them filled with chicken, pork, or even seafood.
The dough is usually made from wheat flour, and it can be either savory or sweet.
Empanadas are often served with a dipping sauce, such as salsa or chimichurri.
Empanadas are relatively easy to make at home, and they can be baked or fried.
If you're baking them, I recommend using pre-made dough to save time.
For the filling, you can use any type of meat or vegetables that you like.
I personally love empanadas filled with beef and cheese, but feel free to experiment.
If you're looking for a way to elevate your empanadas, try serving them with a homemade dipping sauce.
Salsa and chimichurri are both great options.
Or, if you're feeling really adventurous, you could fill your empanadas with a sweet filling and serve them with ice cream for dessert.
12. Tamales
Tamales are one of the most popular Mexican dishes and for a good reason.
They are delicious, filling, and can be made in a variety of ways.
Tamales are made with corn dough that is steamed in a corn husk or banana leaf and typically filled with meat, cheese, or vegetables.
The taste and texture of tamales are unique and unmatched by any other dish.
The corn dough is soft and fluffy, while the filling is usually savory and satisfying.
Tamales are often served with a side of rice and beans, making them a complete meal.
There are endless possibilities when it comes to elevating your tamales.
Some people like to add extra spices to the dough or filling, while others prefer to top their tamales with salsa or sour cream.
Conclusion
So, there you have it. 12 delicious sides that are sure to elevate your next barbacoa beef dish.
From traditional refried beans and rice to more creative options like Tamales, there is something for everyone.
So, don't be afraid to experiment and try something new.
And, as always, let us know what you think in the comments below.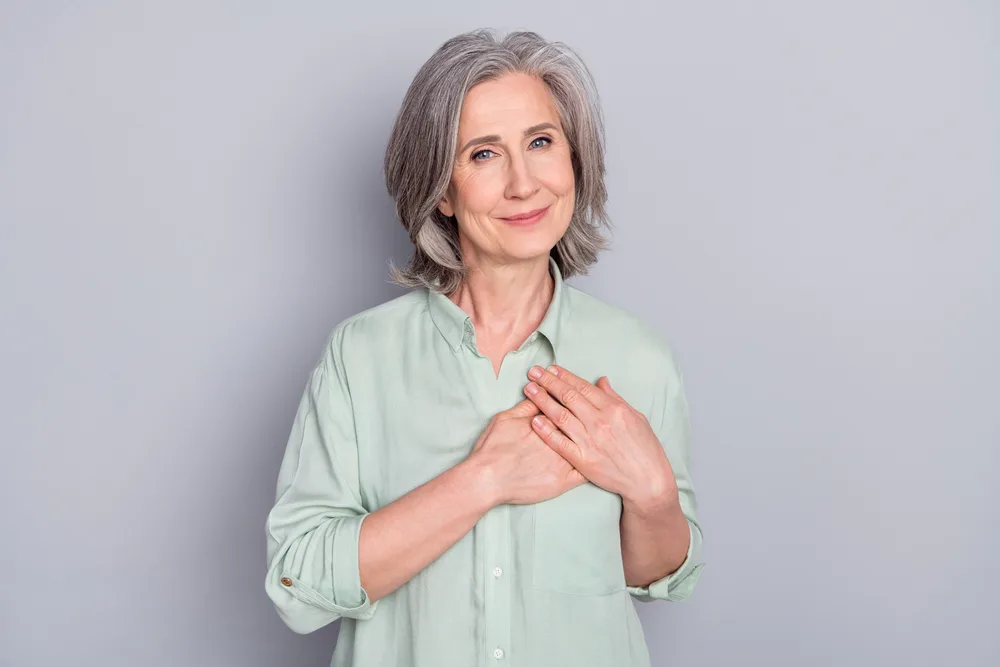 Carrie is a food writer and editor with more than 15 years of experience. She has worked for some of the biggest names in the food industry, including Bon Appétit, Food & Wine, and Martha Stewart Living.
As the Editor in Chief of IntroChicago.com, Carrie oversees all of the content on the site. She also manages the team of contributing writers and editors, who help to create delicious recipes, helpful tips, and informative articles that you'll find on the site.
A native of the Chicago area, Carrie is passionate about all things food. She loves trying new restaurants and experimenting with new recipes in her kitchen. She's also a graduate of the Culinary Institute of America, so she knows a thing or two about food!