Have you ever wondered what the five best dressings are for lettuce salad?
With so many out there to choose from, it can be difficult to decide which to use.
From traditional Caesar dressing to vinaigrettes, this article will provide all the information needed to select dressings that will make a salad extraordinary.
You'll learn the ingredients involved in the different types of dressing, why each works well with lettuce salad and how they contribute a unique flavor.
So get ready to tantalize your taste buds, because it's time to turn your salad into something exciting and delicious.
Why Dressings are Important for Lettuce Salad?
Dressings are an essential component of lettuce salads; they create a balance between the freshness of the greens, contrasting flavors, and nutrients.
Not all dressings are created equal, however; those made with ingredients high in saturated fat can add to your unhealthy saturated fat intake for the day.
The following dressings offer delicious flavor to a green salad while avoiding unhealthy fats.
When dressing a lettuce salad, it is important to choose the appropriate combination for different types of lettuces.
Leafy lettuces such as City crunch offer different flavor profiles than heartier romaine or buttercrunch lettuce heads.
Consider adding milder dressings with just salt, pepper and lemon or balsamic vinegar when using mild-tasting plant parts such as tomatoes or cucumbers.
For bolder lettuces such as buttercrunch, richer dressings that contain some oil such as vinaigrettes are perfect companions.
Criteria for Choosing the Best Dressings for Lettuce Salad
Choosing the best dressing for a lettuce salad can seem like a perplexing task.
With so many options available, it's easy to be overwhelmed.
The key is knowing what criteria to look for so you can find the ideal dressing for your meal.
When selecting a dressing for a lettuce salad, consider ingredients, flavour profile and desired texture.
Pick dressings with high quality ingredients like olive oil and fresh herbs, as these will provide optimal flavor.
Also look at the flavour profile; ethereal herbaceous flavours, sharp citrus accents or tangy vinegars are all potential complements to the base of the greens.
Lastly, think about texture – creamy dressings may provide more satisfaction while lighter vinaigrettes may be better suited to certain salads.
By considering these criteria you'll be sure to find the perfect accompaniment to your perfect lettuce salad.
5 Best Dressings for Lettuce Salad
Salads can be an appetizing and delicious way to add fresh produce to your diet.
Lettuce salads are a popular dish, providing plenty of options for creative ingredients and dressings.
Here are five classic dressings that will take lettuce from mundane to mouthwatering.
1. Classic Vinaigrette
Classic vinaigrette is a simple yet flavorful option for a lettuce salad.
This traditional French dressing is made from oil and vinegar – you can use any type of vinegar you like – and seasoned with herbs, spices and salt.
To make a classic vinaigrette, simply whisk together 1/4 cup of wine or champagne vinegar, 1/2 cup of extra-virgin olive oil, 2 cloves of minced garlic, 1 teaspoon of grainy mustard and some freshly-chopped herbs such as parsley or chives.
Season the dressing to taste with Kosher salt and freshly ground black pepper then pour over your lettuce salad and toss to combine.
2. Caesar Dressing
Caesar salad dressing is probably the most popular and well-known of all the lettuce salad dressings.
It has a creamy texture with notes of garlic, anchovy, lemon and Parmesan cheese providing a timeless flavor.
Although it's typically made using oil and egg, there are now many recipes for vegan Caesar salad dressings that still give you that classic taste.
Try this vegan Caesar dressing recipe to put your own spin on a timeless classic.
3. Buttermilk Ranch Dressing
This easy, classic Buttermilk Ranch Dressing is perfect for any kind of lettuce salad.
Made with a combination of buttermilk, mayonnaise, onion powder, and a variety of herbs and seasonings, it adds the perfect amount of tangy flavor to your greens.
Since it's made with buttermilk, you can expect that ranch feel in every bite.
For an extra special touch, add some garlic powder or lemon juice to give your dressing an additional zing.
And don't forget to adjust the seasoning according to your taste preferences.
4. Honey Mustard Dressing
Honey mustard dressing is a simple combination of honey and Dijon mustard, typically mixed with some type of oil or vinegar to create a creamy and tangy dressing.
Not only does it pair perfectly with all types of lettuce salad, but it also works well as a dip.
It's made without mayonnaise, so it's perfect for a light and healthy option.
Begin by combining equal parts honey, Dijon mustard, olive oil, and white wine vinegar into a bowl.
Whisk to combine thoroughly.
Add in salt and pepper to taste before whisking again until the mixture is smooth.
You can also add lemon juice to create a more tangy flavor if desired.
For best results, let the dressing sit for at least an hour before using so that all flavors blend together nicely.
Serve over your favorite lettuce salad for an awesome flavor combination that will make you want more.
5. Lemon Shallot Dressing
This simple, vibrant dressing is made with just a few ingredients – fresh lemon juice, extra-virgin olive oil, garlic, and shallots.
The lemon juice and garlic provide a zing of flavor while the shallots add a sweet crunch when they are finely diced.
By whisking together these four ingredients you'll have a delicious tart dressing that complements any lettuce salad dish.
Serve it with a side of your favorite fresh-squeezed greens or try it as part of an adventurous Waldorf salad recipe.
Conclusion
Finding a dressing that can do justice to a plate of lettuce can be a challenge.
With the right ingredients, these dressings will make the most out of your leafy greens.
Whether you prefer creamy, zesty, or light dressings, you can trust these recipes to bring out the best flavor in your salads.
All of these dressings are easy recipes you can make at home without too much fuss and hassle.
Give them a try on your next lettuce salad and see what flavors work best for you.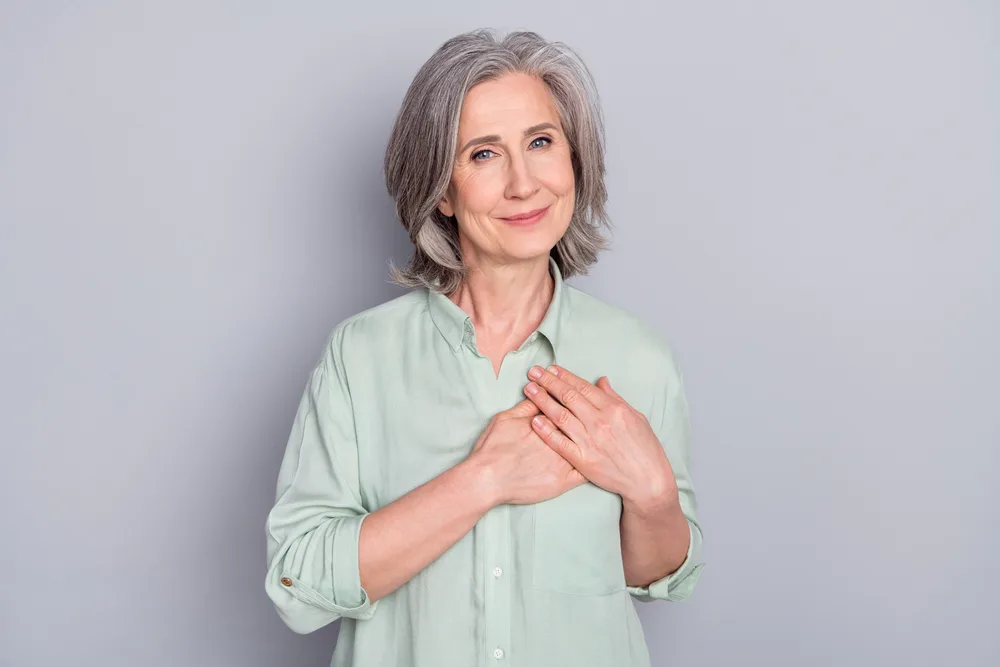 Carrie is a food writer and editor with more than 15 years of experience. She has worked for some of the biggest names in the food industry, including Bon Appétit, Food & Wine, and Martha Stewart Living.
As the Editor in Chief of IntroChicago.com, Carrie oversees all of the content on the site. She also manages the team of contributing writers and editors, who help to create delicious recipes, helpful tips, and informative articles that you'll find on the site.
A native of the Chicago area, Carrie is passionate about all things food. She loves trying new restaurants and experimenting with new recipes in her kitchen. She's also a graduate of the Culinary Institute of America, so she knows a thing or two about food!