Have you ever been wondering what kind of sauce goes best with a delicious meal like chicken cordon bleu? With 12 options, it's not an easy question to answer.
To make cooking easier for you, we put together a comprehensive article about all the sauces that will take your chicken cordon bleu next level.
From creamy and cheesy sauces to red and wine sauces, discover all the accompaniment recipes that will give your dinner parties a culinary edge.
So if you're looking for the perfect combination of flavors and aromas, look no further.
Our article has everything you need – so let's get started.
Why Consider Serving a Sauce with Chicken Cordon Bleu?
Serving a delicious sauce with Chicken Cordon Bleu is a great way to enhance its flavor and texture.
The options available range from creamy sauces to light acidic sauces, each adding an extra element of deliciousness to the popular dish.
The creamy, salty character of this entrée begs for something extraordinary to elevate it; let the right sauce do just that.
A drizzle of sauce can provide contrast to the crunchy exterior and juicy interior, making every bite more interesting.
Not only does a sauce add flavor but it also gives it a much-needed boost of moisture.
Adding a moderate amount can also play up the crispy feel in every bite as well as tie together all of the flavors into one cohesive experience.
What Sauce Goes with Chicken Cordon Bleu? 12 Options
Chicken Cordon Bleu is a classic French dish of chicken filled with ham and cheese.
This delicious combination is usually served with a complementary sauce, enhancing the flavors of the meal and adding variety.
These 12 sauces are among the most popular options to pair with Chicken Cordon Bleu.
1. White Sauce
White Sauce is a traditional French sauce that has a creamy, mild flavor, and can often be found in restaurants as a topping for Chicken Cordon Bleu.
The base of the white sauce is typically prepared with butter, flour and milk.
This combination creates a thick, velvety texture that compliments the texture of the chicken cordon bleu.
Additional ingredients such as garlic powder, parsley, onion powder or nutmeg can be added to enhance the flavor of the sauce and make it unique.
White Sauce pairs well with traditional sides like mashed potatoes or rice dishes.
2. Dijon Mustard Sauce
Dijon mustard is a staple in French cuisine and can be used to make a delicious creamy sauce.
To make the Dijon mustard sauce, whisk ½ cup of mayonnaise, 1 tablespoon of Dijon mustard, 1 teaspoon of lemon juice, ¼ teaspoon of garlic powder and ¼ teaspoon of dried parsley together in a small bowl until they're well combined.
The homemade sauce is great over chicken cordon bleu as it pairs perfectly with the creamy texture and bold flavors.
For an extra bit of flair, add some crumbled bacon bits or chopped chives to your Dijon mustard sauce for garnish.
3. Honey Mustard Sauce
One of the most popular choices for serving with chicken cordon bleu is honey mustard sauce.
This sauce is easy to make and can be added to a variety of dishes.
To create a basic honey mustard sauce, mix together equal parts mayonnaise, whole grain mustard and honey.
For those looking to add a little bit more flavor, other ingredients such as garlic powder, onion powder, paprika and lemon juice can be added as desired.
If a thinner consistency is desired, some like to thin out their mixture with a small amount of water.
Once all the ingredients are mixed together, the honey mustard sauce should be served cold or at room temperature alongside your chicken cordon bleu dish.
4. Herbed Cream Sauce
Herbed cream sauce is a delicious and creamy sauce that brings out the flavor of the chicken cordon bleu.
Made with simple herbs from your garden or grocery store, this sauce can be used to top off a dish or as part of a dipping sauce.
With its versatility and great flavor, it's perfect for serving over chicken cordon bleu.
To make this delicious cream sauce, combine ¼ cup of heavy whipping cream with 1 tablespoon each of finely chopped parsley, thyme and tarragon.
Put the seasoning mix into a small bowl and set aside.
In medium skillet over low heat, melt 4 tablespoons of butter.
Add in the cream mixture along with ¼ teaspoon each of salt and pepper and simmer on low heat for five minutes.
Add in ½ cup of freshly grated parmesan cheese and stir until completely melted into the sauce.
Serve hot over chicken cordon bleu or use as part of a dipping sauce.
Enjoy.
5. Garlic Parmesan Cream Sauce
Garlic Parmesan Cream Sauce is a creamy, cheesy sauce made with butter, garlic, heavy cream, parmesan cheese and parsley.
You can adjust the amounts of each ingredient to suit your taste preferences.
This sauce is excellent when served over chicken cordon bleu, as it adds extra flavor and richness to the dish.
When preparing the sauce, try not to let the garlic brown too much or it may become bitter.
If you have time, let the mixture simmer for a few minutes before serving to allow all of the flavors to meld together and develop even further in depth.
6. Spicy Buffalo Sauce
Buffalo sauce is a spicy sauce that starts with a base of butter and hot sauce, making it a great option for the classic chicken cordon bleu dish.
This creamy, tangy and fiery combination of ingredients has its roots in traditional buffalo chicken dishes.
To make the buffalo sauce for chicken cordon bleu, combine equal parts hot sauce and butter in a pan over medium heat.
Stir to combine until the butter is melted and the mixture has thickened.
The more hot sauce you add, the spicier your buffalo sauce will be.
When done, drizzle it over your chicken cordon bleu meal or use as a dipping sauce on the side.
7. BBQ Sauce
BBQ sauce is a delicious, tangy addition to any dish and it's great with chicken cordon bleu.
When using BBQ sauce as a condiment for your chicken cordon bleu, it's important to keep in mind that the sweetness of the BBQ sauce will be accentuated by any fried or crispy elements of your dish.
To prevent overpowering sweetness, opt for a more neutral-flavored preparation such as grilling or roasting instead of deep frying your chicken cordon bleu.
As far as types of BBQ sauces go, Kansas City-style barbecue sauce generally pairs best with chicken dishes due to its combination of sweet and tangy flavors.
If you'd like something smoother and less acidic, try a Carolina-style BBQ sauce which usually has ketchup and molasses as its base instead of vinegar.
Whichever type you prefer, pairing your chicken cordon bleu with BBQ sauce is sure to be a hit.
8. Teriyaki Sauce
Teriyaki sauce is a quickly-cooked, sweet and sticky interpretation of the traditional Japanese marinade.
It is usually made from a combination of soy sauce, sake, sugar and/or honey, garlic and ginger and sometimes other seasonings.
It has a slightly sweet flavor with a light smokiness from the grilling process.
The savory taste of the chicken pairs well with the sweet and salty notes of the teriyaki sauce making it an ideal choice for chicken cordon bleu.
Teriyaki sauce can be found in most grocery stores or can be made easily at home using store-bought ingredients.
9. Sweet and Sour Sauce
Sweet and sour sauce is a perfect pairing for chicken cordon bleu.
This flavorful condiment is typically made combining citrus juices and sweet preserves.
Commonly used ingredients for a homemade concoction include orange or pineapple juice, white wine, onions, brown sugar and vinegar.
Individual tastes can be accommodated by adding seasonings such as mustard powder or ginger.
It's also easy to find delicious store-bought versions of this sauce — many which contain natural preservatives and sparing amounts of sodium.
Pour sweet and sour sauce over chicken cordon bleu to add an extra layer of sweetness and acidity to your dish.
If you want your meal to really pop, try using flavored preserves like raspberry, peach or apricot in lieu of standard strawberry jam.
10. Cranberry Sauce
For those looking for a more traditional option, cranberry sauce is the perfect topping for chicken cordon bleu.
Often served on its own or as an ingredient in sauces and dressings, cranberry sauce is distinctly tart with a sweetness that complements the flavors of the chicken and cheese.
You can make your own cranberry sauce at home by boiling fresh or frozen cranberries in water until they are soft and then adding sugar to sweeten it to taste.
If you'd rather buy it prepared, many supermarkets offer canned or bottled versions of this tasty condiment.
11. Apricot Glaze
Apricot glaze is a great sauce to pair with chicken cordon bleu.
It adds a sweet and tangy flavor to the chicken.
To make this sauce, simply combine apricot preserves, lemon juice, mustard, garlic powder and butter in a small saucepan.
Simmer the mixture for 5 minutes until it has thickened and then spoon over the prepared chicken cordon bleu.
The sweetness of the APRICOT balances out the saltiness of the ham and cheese making for an unbeatable combination.
12. Lemon Butter Sauce
Lemon Butter Sauce is an easy homemade sauce that adds a zesty flavor to chicken cordon bleu.
Simply melt butter in a saucepan, then add lemon juice and pepper to taste.
Heat the mixture until everything is combined and simmer for about five minutes, stirring often.
This delicious sauce will pair perfectly with your chicken cordon bleu for dinner tonight.
Conclusion
When it comes to pairing sauces with chicken cordon bleu, the options are plentiful.
While there is no single sauce that stands out as the "best" option, there are many excellent options that work well with this classic dish.
Whether you're looking for something simple and rich, or one with added complexity and sweetness, there's definitely a sauce on this list that will suit your taste.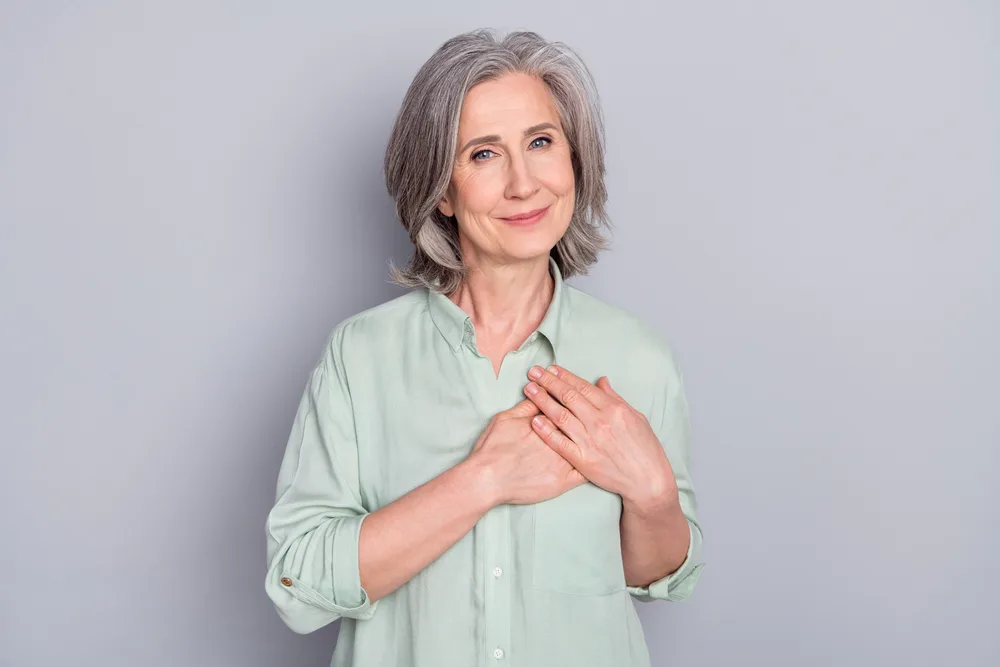 Carrie is a food writer and editor with more than 15 years of experience. She has worked for some of the biggest names in the food industry, including Bon Appétit, Food & Wine, and Martha Stewart Living.
As the Editor in Chief of IntroChicago.com, Carrie oversees all of the content on the site. She also manages the team of contributing writers and editors, who help to create delicious recipes, helpful tips, and informative articles that you'll find on the site.
A native of the Chicago area, Carrie is passionate about all things food. She loves trying new restaurants and experimenting with new recipes in her kitchen. She's also a graduate of the Culinary Institute of America, so she knows a thing or two about food!