Have you ever wondered what the five best dressings are for a green salad?
Salad dressings can be the perfect accompaniment to any kind of leafy greens.
Not only do they add flavor, but they also help give them some extra texture and appeal.
In this article, we'll explore everything you need to know about selecting and making the five most delicious dressings for your green salads.
We'll also provide helpful tips on how to properly serve your salads with these dressings so every bite will be as flavorful as possible.
So if you're ready to take your salads to the next level of taste, keep reading.
Why Dressings are Important for Green Salad?
Have you ever had a green salad without any dressing? It is often tasteless and has no appeal to it.
Dressings are important for a green salad because not only do they add flavour, but they also improve the overall texture of the salad.
For instance, adding a creamy dressing to spinach leaves can make them much more pleasant.
The oil in the dressing can help to break down the tough texture of some greens, while adding flavourful ingredients such as garlic or honey can really enhance the taste.
Additionally, dressings help to prevent the salad from getting soggy by creating an additional barrier between the leaves and any excess moisture.
All these points show why dressings are important for green salads – they add flavour, improve the texture and keep your salad crunchy.
Criteria for Choosing the Best Dressings for Green Salad
Choosing the best dressing for a green salad can seem overwhelming with the variety of options available.
To make finding the perfect dressing easier, it is important to know what criteria you should consider when comparing dressings.
To start, you'll want to look at the ingredients listed on the nutrition label.
Choose a dressing lower in fat, calories and sodium if health is a priority.
If you have dietary restrictions like allergies or food intolerances, be sure to check for hidden sources of allergens or ingredients you wish to avoid like high fructose corn syrup or preservatives.
Additionally, it can be helpful to understand whether the oil used in the dressing is beneficial from a health perspective.
Oils such as extra virgin olive oil, avocado oil and flaxseed oil offer healthy fats and added nutritional benefits that are lacking from unhealthy fats like vegetable oils and hydrogenated oils made from soybean oil.
Think about how much flavor and texture each type of dressing adds as well – this will help determine which topping will work best for each salad recipe.
You'll also want to compare pricing, depending on if cost is an issue or not; some cheaper brands may have fewer natural ingredients than higher-end dressings so factor that into your decision.
Ultimately you want to find a balance between quality and affordability when choosing an ideal green salad dressing.
5 Best Dressings for Green Salad
Using the right dressing for your green salad can help to enhance the flavor of your salad ingredients and make it a truly enjoyable experience.
Whether you like creamy, vinaigrette, or oil-free dressings, there are plenty of delicious options available that will work well with any type of green salad.
Here are five dressings to give your green salads an extra special kick.
1. Lemon Garlic Dressing
Rich in flavor, Lemon Garlic Dressing is a great addition to green salads.
To make the dressing, combine equal parts extra-virgin olive oil and lemon juice with a clove of minced garlic.
Optionally, you can add a dash of salt and freshly ground pepper.
This tangy dressing adds amazing flavor to your salad while providing healthy monounsaturated fats.
As a bonus, the vinegar in the lemon juice helps slow down the digestion of starches found in other ingredients.
2. Classic Vinaigrette
Classic vinaigrettes are made with a 3:1 ratio of oil to vinegar and other ingredients, such as garlic and herbs.
They are easy to make using basic pantry ingredients and can be used to give any green salad some extra zing.
All you need is good-quality vegetable oil, red or white wine vinegar, minced garlic, coarse salt, freshly ground pepper and optional extras like honey or Dijon mustard for sweetness.
If adding herbs, use them in moderation as too much can overpower the delicate flavor of the salad greens.
For a richer flavor and creamier consistency, mix mayonnaise with the other ingredients.
Vinaigrette dressings will keep several days in the refrigerator if stored properly in an airtight container.
3. Honey Mustard Dressing
Honey Mustard dressing is a popular yet simple dressings to make.
It has a light, creamy texture with a hint of sweetness from the honey and tang from the mustard.
This dressing is incredibly versatile, pairing well with most salads, especially green ones.
To make Honey Mustard Dressing, simply combine the following ingredients in a jar: 1/4 cup olive oil, 2 tablespoons Dijon mustard, 2 tablespoons honey, 1 tablespoon white wine vinegar, 1 teaspoon dried oregano and salt to taste.
Cover and shake until combined and enjoy your delicious Honey Mustard Salad Dressing.
4. Green Goddess Dressing
Green Goddess dressing is a creamy, mayonnaise-based dressing that conjures up old-fashioned flavors.
It is made with a mixture of herbs, lemon juice, and garlic for a tangy and flavorful bite.
This dressing goes especially well with bitter greens such as romaine or radicchio.
You can also use it to top steamed vegetables or roast chicken.
To make your own Green Goddess dressing, simply combine two parts mayonnaise with one part sour cream in a blender with minced garlic and onion, anchovy paste, lemon juice, salt and pepper to taste.
Add herbs such as chopped chives or basil leaves and blend until the mixture is smooth and creamy.
Serve over crisp green lettuce for a delicious salad.
5. Balsamic Vinaigrette
Balsamic vinaigrette is a classic choice for green salads.
It has a delicate balance between sweet and sour flavors that pairs well with the bitterness of some of the leafy greens you might find in a green salad such as arugula, endive, radicchio, and baby spinach.
The tanginess of the balsamic vinegar complements the sweetness of apple cider vinegar or white balsamic.
To make this dressing, simply whisk together 1 part balsamic vinegar with 3 parts olive oil, plus salt and pepper to taste.
You can customize it further with Dijon mustard, honey or garlic for more depth of flavor.
Conclusion
Green salads are one of the most versatile and tasty dishes in your repertoire.
Whether you're making a simple mix of greens or preparing a complex variety of fruits, proteins, and vegetables, there's sure to be a dressing that will complete the flavor profile.
Any one of these five dressings will bring out the best flavor in your green salad recipes.
By understanding each dressing's unique flavors, you can create delicious meals every time without fail.
Experiment to find unique ingredients that pair well together for any special occasion or simple dinner salad — whatever your appetite desires.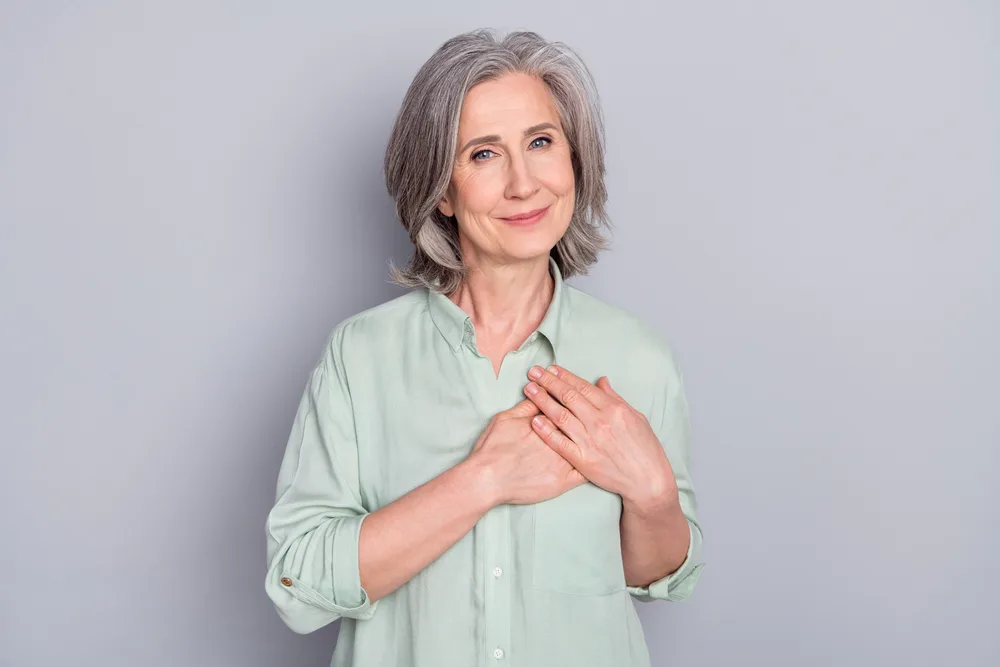 Carrie is a food writer and editor with more than 15 years of experience. She has worked for some of the biggest names in the food industry, including Bon Appétit, Food & Wine, and Martha Stewart Living.
As the Editor in Chief of IntroChicago.com, Carrie oversees all of the content on the site. She also manages the team of contributing writers and editors, who help to create delicious recipes, helpful tips, and informative articles that you'll find on the site.
A native of the Chicago area, Carrie is passionate about all things food. She loves trying new restaurants and experimenting with new recipes in her kitchen. She's also a graduate of the Culinary Institute of America, so she knows a thing or two about food!