Do you love to enjoy a scoop of creamy hummus as an appetizer or snack?
It's definitely one of our favorite dips!
Hummus is not only super delicious but also extremely healthy and packed with essential vitamins. But have you ever wondered what are the best side dishes to pair it with?
We've got your answer – from crunchy vegetables to simple salad ideas, here are 12 must-try side dishes that make for the perfect accompaniment to hummus!
Read on to find out which sides complement this delightful dip so well that all your guests will be asking for more.
What to Serve with Hummus? 12 Must-try Side Dishes
1. Roasted Carrots
There's something so satisfying about roasted carrots.
They're sweet and juicy, with a slightly charred flavor that is absolutely delicious.
Roasted carrots are also incredibly easy to make.
Simply toss them in a bit of olive oil and season with salt and pepper, then roast in a hot oven until they're tender and slightly browned.
One of the best things about roasted carrots is that they can be served as a side dish or as a main course.
If you're serving them as a side, try pairing them with hummus for a truly delicious and healthy meal.
The sweetness of the carrots pairs perfectly with the creamy, tangy taste of hummus.
If you're looking for something heartier, roasted carrots also go well with grilled chicken or fish.
2. Grilled Corn
Grilled corn is the perfect side dish to accompany your hummus platter.
The sweet and savory flavors of the corn go so well together, and the grilled texture adds a nice contrast to the creamy hummus.
Plus, it's super easy to make.
When grilling corn, you want to cook it until the kernels are tender but still have a little bite to them.
You don't want them to be mushy.
The best way to achieve this is to grill the corn on medium-high heat for 8-10 minutes, turning every few minutes.
To take your grilled corn up a notch, try adding some toppings.
A sprinkle of chili powder or cumin can give it a nice smoky flavor, while some crumbled feta or goat cheese adds a delicious creaminess.
3. Spicy Roasted Cauliflower
This dish is for the adventurous eater who loves a little spice in their life.
Spicy roasted cauliflower is a great side dish to add some excitement to your meal.
The cauliflower is roasted in the oven with a blend of spices, resulting in a dish that is full of flavor and has a little bit of a kick.
The taste and texture of this dish are amazing.
The cauliflower is perfectly cooked, and the spices give it a delicious flavor.
The tips below will help you elevate this dish and make it even more amazing.
Add some chopped fresh parsley or cilantro for a pop of color and freshness.
Try serving this dish with a dollop of yogurt or sour cream on top. This will help balance out the spice and make it more enjoyable to eat.
If you want an extra crunch, try adding some toasted bread crumbs on top before serving.
4. Chickpea Salad
Chickpea salad is a great side dish to serve with hummus because it has a similar texture and a nutty flavor that pairs well with the creamy taste of hummus.
Chickpeas are also a good source of protein, making this dish a filling and satisfying option.
To make chickpea salad:
Start by cooking the chickpeas in boiling water for about 10 minutes.
Drain them and add them to a bowl along with chopped red onion, parsley, mint, lemon juice, olive oil, and salt and pepper to taste.
Give the salad a good stir so that all of the ingredients are evenly mixed, and then taste it to see if you need to adjust the seasoning.
This salad is best served cold or at room temperature.
If you're serving it as part of a larger spread, it can be made ahead of time and stored in the fridge until you're ready to serve it.
5. Fattoush Salad
Looking for a delicious and healthy side dish to serve with your hummus? Look no further than fattoush salad.
Fattoush is a Levantine bread salad made with fresh vegetables and herbs, and it's the perfect complement to hummus.
The salad is traditionally made with pita bread, but you can also use other types of bread.
The taste and texture of fattoush salad are really refreshing.
The bread adds a nice crunch, while the vegetables and herbs provide a variety of flavors.
You can also add some feta cheese or grilled chicken to make the salad more substantial.
Use fresh vegetables and herbs for the best flavor.
Toast the bread beforehand so that it doesn't get soggy when you add the dressing.
Add plenty of dressing – the dressing should be flavorful and slightly acidic.
Season the salad with salt and pepper to taste.
6. Eggplant Dip
Eggplant dip is a great way to add some variety to your appetizer spread.
This dish is usually made with roasted eggplant, tahini, garlic, lemon juice, and olive oil.
The result is a smooth and creamy dip with a slight tang from the lemon juice.
Eggplant dip can be served with pita bread, crackers, or vegetables.
The taste and texture of eggplant dip can vary depending on how it is prepared.
Some versions of the dish are more like a spread, while others are thicker and more dip-like.
If you want a thinner consistency, you can add more lemon juice or water to the mixture.
For a richer flavor, you can roast the eggplant before pureeing it.
This will also give the dip a smokier taste.
There are many ways to elevate eggplant dip.
One way is to add roasted red peppers or sun-dried tomatoes for an additional pop of color and flavor.
You could also top the dip with chopped fresh parsley or mint for a bright garnish.
Another option is to drizzle the dip with olive oil or sprinkle it with paprika before serving.
7. Za'atar-Spiced Potatoes
These za'atar-spiced potatoes are the perfect side dish to any meal.
They are crispy on the outside and fluffy on the inside, and the za'atar spice gives them a beautiful flavor.
The taste and texture of these potatoes are amazing.
The za'atar spice really elevates the dish and makes it something special.
I would definitely recommend trying this recipe if you are looking for something new and different to serve as a side dish.
There are a few tips that I would suggest if you want to make this dish even better.
First, I would recommend roasting the potatoes in a hot oven (400 degrees Fahrenheit) for about 20 minutes before adding the za'atar spice.
This will help to get them nice and crispy.
Second, I would add a bit of lemon juice to the za'atar spice mix before sprinkling it over the potatoes.
This will brighten up the flavor and make it even more delicious.
8. Tomato and Cucumber Salad
Tomato and cucumber salad is a refreshing and healthy side dish that pairs well with hummus.
The salad is made with fresh tomatoes, cucumbers, onions, and herbs and is dressed with a simple vinaigrette.
The salad has a light, refreshing taste that is perfect for summertime.
The textures of the vegetables are also enjoyable, with the crunch of the cucumbers and the juicy sweetness of the tomatoes.
There are a few ways to elevate this dish and make it even more special.
One way is to add fresh fruits or berries to the salad.
Another way is to use heirloom or cherry tomatoes for a more colorful presentation.
Finally, you can experiment with different herbs in the dressing, such as adding basil or mint.
9. Braised Swiss Chard
This Braised Swiss Chard recipe is the perfect side dish for a winter meal.
The Swiss chard is cooked down in a flavorful chicken broth, making it tender and delicious.
Adding a bit of pancetta to the dish elevates the flavors and gives it a nice salty bite.
The taste and texture of this Braised Swiss Chard are amazing.
The Swiss chard is cooked perfectly and doesn't have that bitter flavor that some greens can have.
The pancetta adds a nice salty flavor to the dish, and the chicken broth brings everything together.
If you're looking for tips on how to elevate this dish, I would recommend adding some fresh herbs like thyme or rosemary.
You could also top it with a sprinkle of Parmesan cheese or crumbled bacon.
10. Lentil Salad
This dish is so simple but so flavorful and filling.
It's the perfect side to any meal or even a main course if you're looking for something light.
I love the earthy taste of the lentils, and the textures of the different vegetables in this salad are amazing.
One tip I would give to elevate this dish is to cook the lentils in vegetable broth instead of water.
It adds so much more flavor, and it doesn't take much extra time or effort.
Just make sure you use low-sodium broth so that your salad isn't too salty.
Another great way to add more flavor to this dish is to roast the veggies before adding them to the salad.
It brings out their natural sweetness and makes them taste even better.
11. Roasted Beets
These roasted beets are the perfect side dish for any meal.
They are packed with flavor and have a great texture.
Plus, they are so easy to make. To start:
Preheat your oven to 400 degrees.
Wash your beets and cut them into thin slices.
Toss the beet slices in olive oil and season with salt and pepper.
Spread them out on a baking sheet and roast for 20-30 minutes.
Once they're done, take them out of the oven and let them cool for a few minutes.
These roasted beets are delicious as is, but you can also elevate them by adding some goat cheese or balsamic vinegar.
12. Quinoa Salad
If you're looking for a delicious and healthy side dish to accompany your hummus, look no further than quinoa salad.
This dish is packed with nutrients and has a fantastic texture and flavor that will complement any meal.
Quinoa is a grain that is cooked like rice or pasta. It has a nutty flavor and a slightly chewy texture.
When combined with the right ingredients, it makes for a delicious and filling salad.
The key to making a great quinoa salad is to cook the quinoa properly.
Be sure to rinse it thoroughly before cooking, and use chicken or vegetable broth instead of water for added flavor.
Once the quinoa is cooked, add in your favorite vegetables, fruits, nuts, and cheeses.
For a lighter salad, stick to vegetables like cucumber, tomatoes, and carrots.
For a heartier salad, add in some chopped chicken or tofu.
If you want to add some sweetness to the dish, include some raisins or dried cranberries.
And don't forget the dressing. A simple vinaigrette or even just lemon juice and olive oil will do the trick.
Conclusion
In conclusion, there are a variety of different side dishes that go great with hummus.
Some of our favorites include roasted carrots, grilled corn, and lentil salad.
However, the possibilities are endless, and the best part is that you can get creative and experiment with different flavors and textures.
If you're looking for some inspiration, be sure to check out our recipe book for some great ideas.
And, if you have any suggestions of your own, be sure to let us know in the comments below.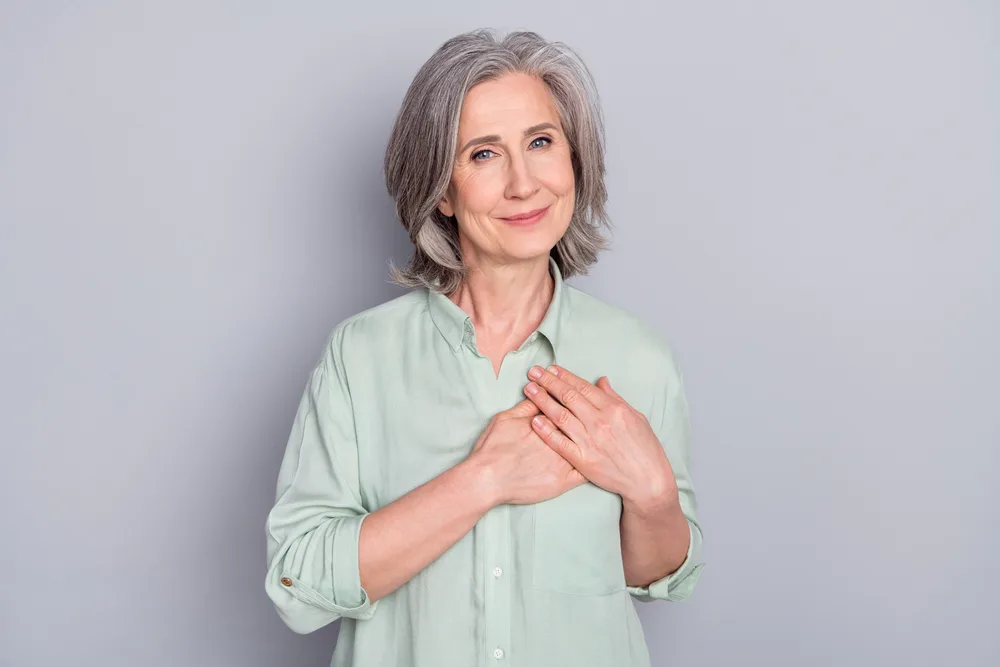 Carrie is a food writer and editor with more than 15 years of experience. She has worked for some of the biggest names in the food industry, including Bon Appétit, Food & Wine, and Martha Stewart Living.
As the Editor in Chief of IntroChicago.com, Carrie oversees all of the content on the site. She also manages the team of contributing writers and editors, who help to create delicious recipes, helpful tips, and informative articles that you'll find on the site.
A native of the Chicago area, Carrie is passionate about all things food. She loves trying new restaurants and experimenting with new recipes in her kitchen. She's also a graduate of the Culinary Institute of America, so she knows a thing or two about food!