When it comes to Italian cuisine, Minestrone Soup is a classic dish that everyone knows and loves.
It's hearty, filling, and full of flavor—so you know you're in for a treat when it's on the dinner table. But what exactly should you serve alongside this delicious soup?
You want something flavorful and savory yet not overwhelming so that it doesn't overpower the minestrone itself.
To help make your life easier—and the meal more enjoyable—we've compiled a list of 10 delightful side dishes that will perfectly complement your next bowl of minestrone.
From salads and breads to pastas and more, our picks provide both convenience and variety when thinking about what to pair with this beloved soup.
So go ahead: Read through our recommendations below, pick out your favorite items from each category, then whip up an unforgettable meal!
What to Serve with Minestrone Soup? 10 Side Dishes
1 – Cheesy Garlic Pull-apart Bread (crack Bread)
There's nothing quite like a warm, cheesy garlic pull-apart bread to accompany a hearty minestrone soup.
This dish is simple to make and only requires a few ingredients: bread, garlic, butter, and cheese.
The result is a crusty, garlicky loaf of bread that's perfect for dipping into soup or simply enjoying on its own.
The key to making this dish extra delicious is to use good quality bread.
A crusty baguette or sourdough loaf works well.
The bread should be sliced into thick pieces so that it doesn't get too soggy when soaked in the garlic butter mixture.
As for the cheese, any variety will do but we recommend something sharp and flavorful like cheddar or Parmesan.
And of course, don't skimp on the garlic.
We recommend using at least 2 cloves per loaf of bread.
Once everything is assembled, simply bake the bread in a preheated oven until the cheese is melted and bubbly.
Serve warm with your favorite minestrone soup recipe.
2 – Bruschetta
Bruschetta is a classic Italian appetizer that can be served as a side dish or main course.
It is made with fresh bread, tomatoes, olive oil, and garlic.
The bread is usually grilled or baked, and then topped with the other ingredients.
The taste of bruschetta is both savory and slightly sweet.
The texture of the dish depends on how the bread is cooked.
If it is grilled, the bread will be crispy.
If it is baked, the bread will be soft.
The dish can be made more interesting by adding other toppings such as cheese or ham.
There are many ways to elevate this dish.
One way is to use different types of bread.
For example, you could use ciabatta bread instead of the traditional baguette.
Another way to make the dish more interesting is to add different toppings.
For example, you could top your bruschetta with goat cheese and roasted red peppers.
3 – Cheese Crisps
Cheese crisps are a delicious and easy way to elevate any dish.
They are made by simply frying cheese in a pan until it is crispy.
Cheese crisps can be enjoyed as is, or used as a topping on salads, soups, or pasta dishes.
Cheese crisps are all about the texture.
When fried correctly, they should be golden brown and crispy on the outside, while still being soft and melty on the inside.
The best way to achieve this is to use a good quality cheese that has a high melting point.
Some of our favorites include cheddar, Gruyere, and Parmesan.
If you want to get really creative with your cheese crisps, try adding some herbs or spices to the mix.
A little bit of rosemary or thyme can go a long way in elevating the flavor.
You can also experiment with different types of cheese – why not try a smoked cheddar for a smoky flavor?
4 – Mozzarella Sticks
Mozzarella sticks are a classic appetizer that can be found on the menus of most restaurants.
They are usually made with mozzarella cheese that is breaded and fried, and served with a marinara sauce for dipping.
Mozzarella sticks are a great appetizer because they have a great taste and texture.
The breading on the outside is crispy and the cheese on the inside is gooey and delicious.
The marinara sauce is also a great way to elevate the dish.
There are a few things you can do to make your mozzarella sticks even better.
One tip is to try using a different type of cheese.
Gruyere or cheddar would be a great option.
You could also bread the outside with something other than bread crumbs.
Panko bread crumbs would give it a nice crunch, or you could even try crushed up cereal flakes.
Whatever you do, just make sure you enjoy your mozzarella sticks.
5 – Deep-fried Calamari
Deep-fried calamari is a popular dish that can be found on menus all over the world.
This seafood dish is made by coating squid in a batter and then frying it until it is golden brown and crispy.
The taste and texture of deep-fried calamari is unique and definitely something that you should try if you haven't already.
There are a few things that you can do to elevate this dish and make it even more delicious.
One tip is to season the batter with some herbs and spices before frying the calamari.
This will give it an extra boost of flavor.
Another tip is to serve the fried calamari with a dipping sauce or two.
Aioli, tartar sauce, and marinara sauce are all great options.
If you're looking for a unique and tasty seafood dish, then look no further than deep-fried calamari.
This dish can be easily elevated by adding some seasoning to the batter or serving it with a delicious dipping sauce.
6 – Focaccia
Focaccia is a delicious, Italian-style flatbread that can be enjoyed as a side dish or light meal.
The bread is soft and fluffy, with a slightly chewy texture.
It is typically topped with olive oil, herbs, and salt, which gives it a savory flavor.
There are many ways to elevate the taste and texture of focaccia.
One way is to brush the dough with olive oil before baking, which will give it a richer flavor and more moist texture.
Another way is to top the bread with fresh herbs or cheese before baking.
This will add an extra layer of flavor to the bread.
If you're looking for a simple yet tasty side dish, focaccia is a great option.
The bread can be enjoyed on its own or paired with other dishes.
With a few simple tips, you can easily take your focaccia from ordinary to extraordinary.
7 – Grilled Cheese Sandwiches
Grilled cheese sandwiches are a classic dish that can be enjoyed by people of all ages.
This American staple is made by buttering the outside of two pieces of bread and adding cheese in the middle.
The sandwich is then placed on a griddle or frying pan and cooked until the cheese is melted and the bread is golden brown.
Grilled cheese sandwiches are loved for their simplicity and comfort.
The combination of creamy cheese and crispy bread is hard to resist.
There are endless ways to elevate this dish, including adding additional toppings like bacon, tomato, or avocado.
For a more sophisticated twist, try using gourmet cheeses or a sourdough bread.
They are easy to make and can be tailored to your personal preferences.
With so many delicious possibilities, it's no wonder this dish remains a favorite after all these years.
8 – Italian Salad
When it comes to Italian salads, there are a few key things to keep in mind in order to make sure that your dish is elevated and delicious.
First and foremost, you want to make sure that your salad is packed with flavor.
This means using fresh ingredients that pack a punch, like vine-ripened tomatoes, crisp greens, and zesty dressing.
Secondly, you'll want to create a good balance of textures in your salad.
This means incorporating both crunchy and soft elements, like croutons and roasted peppers.
Lastly, don't be afraid to get creative with your ingredients.
Italian salads are the perfect opportunity to experiment with different flavors and textures.
One of our favorite Italian salads is this Roasted Pepper and Arugula Salad.
It's packed with flavor from the roasted peppers, earthy arugula, and tangy dressing.
The roasted peppers add a nice pop of color and sweetness, while the arugula provides a nice peppery bite.
The croutons add a lovely crunch, and the shaved Parmesan takes it over the top.
This salad is simple yet complex, making it the perfect addition to any meal.
9 – Sourdough Cheese Straws
These sourdough cheese straws are the perfect blend of savory and sweet.
They're made with a sourdough starter, which gives them a slight tang, and they're studded with chunks of sharp cheddar cheese.
The texture is crispy on the outside and chewy on the inside, and they're addictively delicious.
Serve them as an appetizer or side dish, or enjoy them as a snack.
To elevate this dish, try serving it with a dipping sauce.
A simple honey mustard would be great, or you could get creative and make a dipping sauce with multiple flavors.
You could also try serving these cheese straws with a soup or salad.
They would be especially good with a minestrone soup.
10 – Kale Caesar Salad
Kale is a nutrient-rich leafy green vegetable that is often used in salads.
It has a slightly bitter taste and is packed with vitamins A, C and K.
Kale can be enjoyed raw or cooked, but it is important to note that cooking kale will reduce its nutrient content.
Kale caesar salad is a popular dish that combines the bitterness of kale with the creaminess of caesar dressing.
The salad also typically includes croutons and Parmesan cheese.
This dish can be elevated by adding roasted chicken, grilled shrimp or even salmon.
If you're looking for a healthier alternative to traditional caesar dressing, you can make your own dressing at home using Greek yogurt, lemon juice, garlic and olive oil.
This homemade dressing will still be creamy and flavorful, but it will be lower in calories and fat.
Conclusion
So there you have it, 10 delicious side dishes that go perfectly with minestrone soup.
No matter what your preference, there's sure to be something here that will strike your fancy.
So next time you're looking for the perfect side to accompany your minestrone soup, give one of these a try.
You won't be disappointed.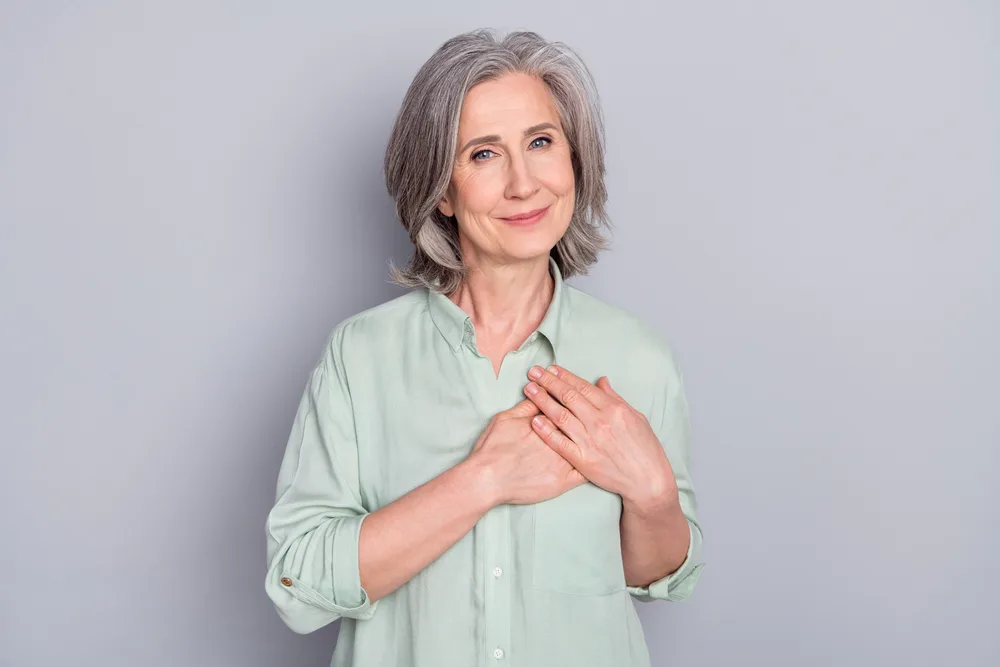 Carrie is a food writer and editor with more than 15 years of experience. She has worked for some of the biggest names in the food industry, including Bon Appétit, Food & Wine, and Martha Stewart Living.
As the Editor in Chief of IntroChicago.com, Carrie oversees all of the content on the site. She also manages the team of contributing writers and editors, who help to create delicious recipes, helpful tips, and informative articles that you'll find on the site.
A native of the Chicago area, Carrie is passionate about all things food. She loves trying new restaurants and experimenting with new recipes in her kitchen. She's also a graduate of the Culinary Institute of America, so she knows a thing or two about food!