Have you ever wondered what the 5 best dressings for jerk chicken salad are? Well, look no further.
This article outlines everything you need to know about adding a touch of flavor to your culinary creation.
From the classic vinaigrette and tangy ranch, to zingy citrus options and yogurt-based dressings, we'll help you mix up something special that you're sure to love.
In addition, we'll be exploring all the important details, from flavor pairings and nutritional info, to fresh ingredient ideas and tips for storage.
So if you're looking for some great ways to spice up your salad routine, read on.
Why Dressings are Important for Jerk Chicken Salad?
Jerk chicken salad can be a delicious, exciting meal addition – but one of the key elements to success is the dressing.
Dressings can help provide the right flavor balance and can boost the flavor of each ingredient, while also helping to keep everything together.
Without it, jerk chicken salad would have minimal flavor, limited texture and not as many options for customizing your culinary experience.
With dressings like honey-mustard vinaigrette or creamy avocado cilantro, you are able to take any salad to the next level, creating an exciting mix of flavors that will tantalize your taste buds.
From enhancing textures and sweetness to mild seasoning hints and unexpected surprises, dressings serve an important role in making sure every bite of jerk chicken salad is pleasurable and unforgettable.
Criteria for Choosing the Best Dressings for Jerk Chicken Salad
Crafting the perfect jerk chicken salad can be a daunting undertaking, and choosing the right dressings is no simple task.
If you're looking to make a delicious salad that packs a flavorful punch, here are a few criteria to consider when selecting your dressings.
First, you'll want something with enough acidity to balance out any potentially overpowering spice of the jerk chicken.
Lemon juice or vinegar-based dressings paired with subtle herbs like cilantro and parsley can help cut through the heat without being too overbearing.
A good quality olive oil should be your base ingredient for creamy or vinaigrette options, as it will provide an added layer of flavor.
For those who prefer a slightly sweeter dressing, look for honey-based alternatives such as balsamic honey vinaigrette or creme fraîche and honey for thick creamy selections.
With these guidelines in mind, you'll have all the ingredients necessary to make a truly scrumptious jerk chicken salad.
5 Best Dressings for Jerk Chicken Salad
Salads are a light, healthy, and tasty way to enjoy jerk chicken.
With just a few ingredients and the right dressing, you can turn your jerk chicken into an impressive and delicious meal.
Here are five of the best dressings you can use to liven up your jerk chicken salad.
1. Mango Lime Dressing
Mango Lime Dressing is a perfect accompaniment to Jerk Chicken Salad, offering a blend of sweet and savory flavors.
The dressing is made with fresh mango, cream, honey, lime juice, and minced jalapeños for a hint of heat.
This creamy dressing will mellow out any fiery kick from the Jerk Chicken while still packing flavor.
It's not hard to make your own Mango Lime Dressing either – simply combine all the ingredients in a blender or food processor until smooth.
Serve it over the salad and enjoy.
2. Honey Lime Dressing
This sweet and tangy dressing is perfect for complementing the intensely flavored jerk chicken.
Whisk together 1/4 cup freshly squeezed lime juice, 2 tablespoons of honey, 1/4 teaspoon of garlic powder, 1/3 cup olive oil, salt and pepper to taste.
Drizzle over a salad comprised of shredded lettuce and Jerk Chicken for an incredibly tasty combination.
This dressing can also double as a marinade and has enough zing to pair with almost any type of dish.
3. Creamy Avocado Dressing
This creamy avocado dressing is the perfect way to add a bit of richness and creaminess to your jerk chicken salad.
It's made with ripe avocados, mayonnaise, lime juice, cilantro, red onion and garlic.
The combination of ingredients gives the dressing a nice tangy flavor that pairs especially well with jerk chicken.
Combine all of the ingredients in a bowl and stir until you've reached your desired consistency — adding more mayo if you prefer it creamier or more lime juice if you'd like it more tart.
This dressing also works nicely as a dip for cut-up vegetables.
4. Pineapple Salsa Dressing
This sweet and tangy salsa dressing adds a vibrant boost to any salad.
It's ultra-easy to make and pairs wonderfully with Jerk Chicken Salad.
Try it for your next summer gathering and you won't be disappointed.
Ingredients:
1/2 cup diced pineapple.
1/4 cup diced red onion.
2 tablespoons white vinegar.
1 tablespoon honey or agave syrup.
1 teaspoon chili powder.
1 tablespoon finely chopped fresh cilantro.
Salt and pepper, to taste.
Directions:
In a medium bowl, mix together the pineapple, red onion, vinegar, honey or agave syrup, chili powder and cilantro.
Season with salt and pepper to taste. Add more spices or seasonings if desired.
Refrigerate until chilled and ready to use as your dressing for Jerk Chicken Salad.
5. Cilantro Lime Dressing
If you're looking for a tangy and flavorful alternative to the traditional mayonnaise, cilantro lime dressing is an excellent choice.
This fresh-tasting, creamy dressing is the perfect addition to your Jerk Chicken Salad.
To make this dressing, blend together 1 cup of fresh cilantro, 1/3 cup freshly squeezed lime juice, and 2 tablespoons of extra-virgin olive oil.
Add salt and pepper to taste and blend until desired consistency is reached.
You can also add additional seasonings such as garlic powder for additional flavor if desired.
Cilantro lime dressing adds a zesty flavor to any dish, but it really shines when paired with spicy jerk chicken and cooling vegetables in a salad.
Its bright notes balance out the heat from the chicken and give this hearty dish an irresistible kick that will keep you coming back for more.
Conclusion
The overall flavor of jerk chicken salad is a wonderful combination of sweet, sour, and savory flavors.
The dressing should enhance the overall flavor without overpowering the other components.
Although not a requirement, such dressings are often creamy and rely on fresh herbs or spices for additional flavor.
When making the best jerk chicken salad, consider these five great dressings: lime vinaigrette, honey mustard yogurt dressing, mango yogurt dressing, pineapple ginger dressing, and honey lime dressing.
Each of these dressings brings a unique set of flavors that lend to the overall taste of your dish.
Whether you enjoy something light or you like to mix in more intense flavors for added depth of flavor, these dressings will do the job each time.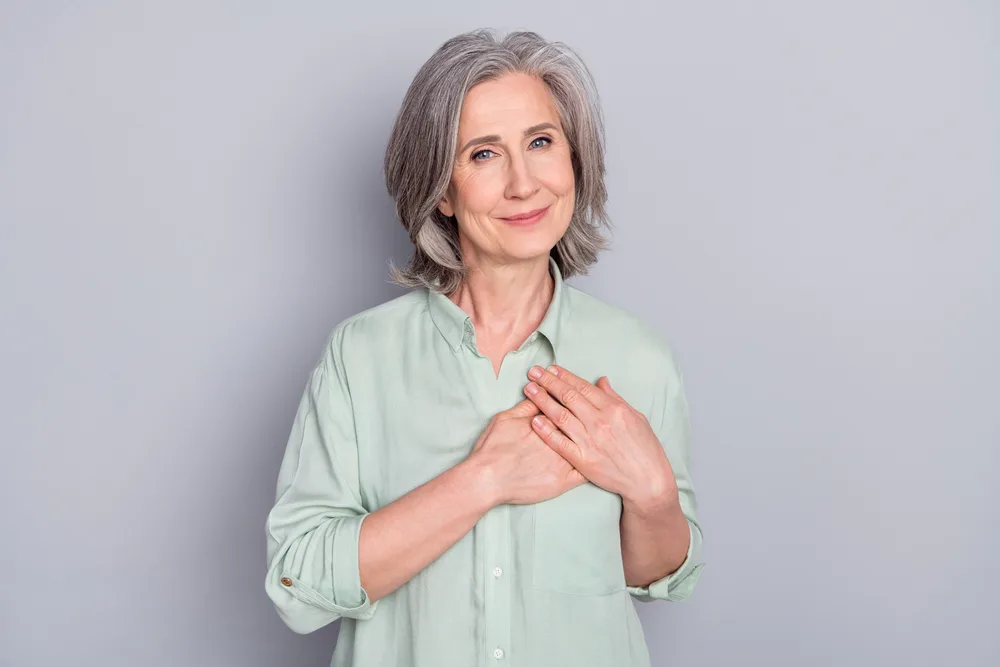 Carrie is a food writer and editor with more than 15 years of experience. She has worked for some of the biggest names in the food industry, including Bon Appétit, Food & Wine, and Martha Stewart Living.
As the Editor in Chief of IntroChicago.com, Carrie oversees all of the content on the site. She also manages the team of contributing writers and editors, who help to create delicious recipes, helpful tips, and informative articles that you'll find on the site.
A native of the Chicago area, Carrie is passionate about all things food. She loves trying new restaurants and experimenting with new recipes in her kitchen. She's also a graduate of the Culinary Institute of America, so she knows a thing or two about food!